The experts at Ellis Brigham solve your family ski dilemmas
Q. How can I get best value out of the ski kit I'm buying? It seems extravagant to buy something we'll only be wearing once a year.
There is a high level of slope-to-street wearability available this season. It can be achieved by use of colour, for example there are some great black-on-black camo jackets, which fit well into an urban landscape as well as on the hill. Faux-fur is a big trend on the high street this year, and many of our ladies' jackets feature faux-fur hoods, which carry across nicely. We even sell denim 'jeans' – they look cool as on the slopes and double up as a winter pant for wet or cold outdoor activities at home.
Dave Whitlow, clothing buyer, Ellis Brigham
Q. As they've got older, my teenagers are going faster and taking ever more risks. They're even talking about heading into the terrain park. They wear helmets, but is any other kind of protection advisable?
It's definitely worth considering impact-protection kit when skiing or boarding on-or off-piste. Whatever level skier you are, it's good to have the reassurance of an added layer of protection or body armour. Back protectors today are designed to mould to your body shape and are light enough to feel like a second skin, so they won't hinder your movement. We stock men-, women- and children-specific backpacks, created with 'bombproof ' construction, as well as shirts, vests and shorts with inbuilt protection. All offer high-impact protection and peace of mind, especially to parents. Shown here on the left: Back Protector Kadet L1 Forcefield, £65.
Steve Wells, ski equipment buyer, Ellis Brigham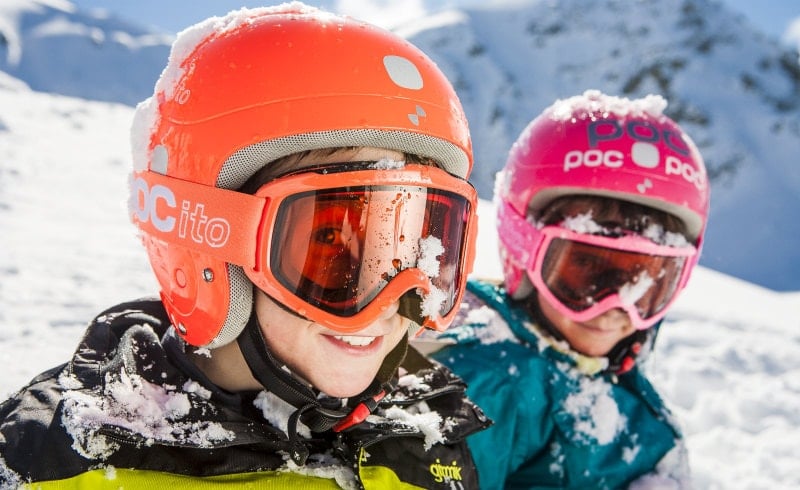 Q. I know it's important to protect eyes – would you recommend sunnies or goggles?
I'd always go for goggles as they offer protection against more types of weather conditions. It's not just sun protection you need to think of – goggles keep out the cold and winds that can lead to watery eyes. Some people find goggles restricting, but a lot of brands now make 'frameless' goggles, which offer a wider view without compromising on protection.
Luke Watkins, ski accessories buyer, Ellis Brigham
Need some help planning your next holiday? Send in your questions by email to jane@familytraveller.com.
Q. We take our own ski kit on a family ski holiday. Can you offer any packing tips that will make travelling easier?
There are many luggage brands on the market all designed to make travelling with valued ski kit easier. Large, deep wheelie bags with split levels and dual compartments carry ample clothing and kit, and look for boot bags that also feature helmet loops and goggle and glove pockets so you're able to store all your essential kit together.
Price: Extend Gear Bag, £30, Salomon
Steve Wells, ski equipment buyer, Ellis Brigham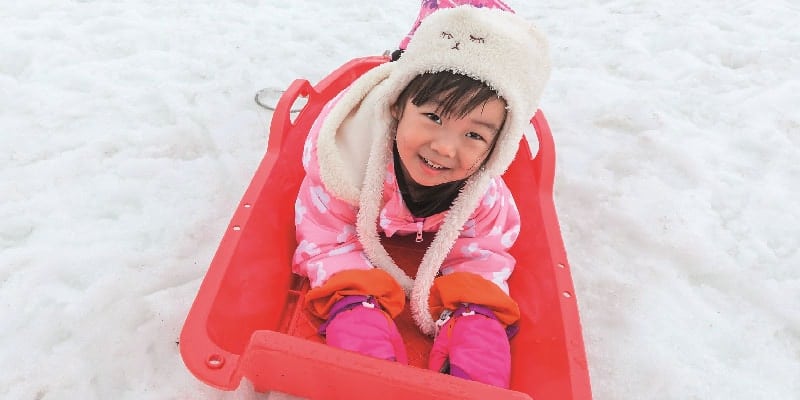 Q. My three-year-old suffered painfully cold fingers on the slopes last year. Do you suggest mittens or gloves?
Mittens are the best option as they allow your children to move their fingers, which aids circulation and helps keep them warm. For really tiny tots, there are mitts without a thumb, too. The fabric is important – it needs to be a well-insulated waterproof material, and I'd suggest a quick and convenient Velcro close. We're big fans of Barts, as they design their mittens and gloves with a 'don't lose' cord, so they can't be dropped or left behind.
Janine Garnett, kids' clothing buyer, Ellis Brigham
Q. My son will be learning to ski this year, and I'd love to record the moment. What's the easiest way to do this?
I'd recommend something like the GoPro Hero Session (shown on the right) – it's easy to attach to your helmet and has an easy one-button control. You'll be able to follow him down the slopes and then replay his first runs to him. If you're really into tech, the Suunto Spartan Ultra GPS watch records your altitude, vertical gain, distance covered and a whole host of other things. It also allows you to make a movie of the runs you've done – very cool.
Price: Hero Session, £159.99, Go Pro
Luke Scrine, accessories buyer, Ellis Brigham