Sponsored Content
Luxury holidays are no longer about just the hotel, it's about truly experiencing these new and fascinating destinations. For the kids however, it remains true that an encounter with local wildlife often tops their experiences: the wilder and more exotic the better. Seeing amazing creatures worldwide is never an issue, making sure the experience is responsible, low-impact and fun for children can be a bit trickier.
Family Traveller award winners, Sovereign Luxury Travel, are passionate about making sure families experience as much as possible on holiday, whether they're heading for European beaches or the jungles of Sri Lanka. They're keen on introducing the next generation of travellers to the importance of conservation too. So who better to recommend eco-friendly and wonderful wildlife experiences for families worldwide? Have a look at their top four and see what you think.
1/4

  Meet millions of wild creatures in the Maldives
The Maldives is one of the few Indian Ocean countries with almost no indigenous wildlife: apart from a few fruit bats, and the odd shrew. Not too exciting for budding young zoologists?
Nothing could be further from the truth: coral atolls are actually made entirely of animals, millions of them. So, far from being a wildlife wasteland, it turns out the world's loveliest archipelago, is also one of its liveliest. The Maldives are keen to encourage coral awareness in next generation conservationists: over 90% of the country's reefs were critically endangered by a sudden sea temperature rise in 1998, and global warming is a proven, and constant threat. 
Doing your bit for coral conservation
If you want to get hands on with coral conservation, head to Baros in the northern Maldives. Here, kids not only learn about sustainable reproduction, the resident marine team actively involve them in the process of coral cloning and grafting. Every contribution to the resort's coral garden is name-tagged for future monitoring. And you can expect a big eureka moment when kids make the link between coral and the incredible marine life they see on snorkelling expeditions around the house reef.
When: Coral reef snorkelling and diving is a year round activity in the Maldives.
Where to stay: Baros Maldives, northern Maldives. 25 minutes by boat from Malé Airport.
Book 

Baros Maldives

with Sovereign Luxury Travel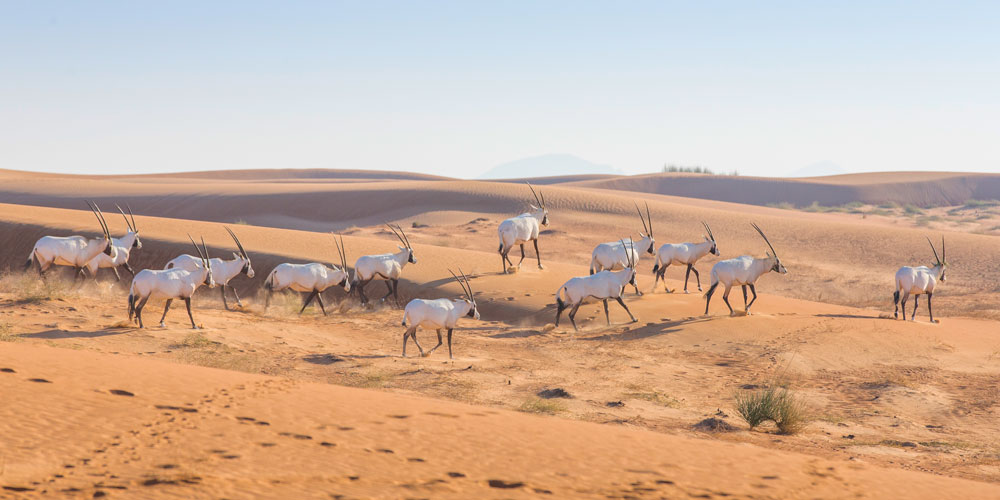 2/4 

Discover Arabian Oryx in Dubai Desert
Adult Arabian Oryx are almost completely white, with towering horns and a tufty tail, yet they're born exactly the same colour as sand. Useful, since these magnificent antelope-like creatures are indigenous to deserts in Oman and the UAE.
At least they were, until hunted to extinction between the 1930s and 1970s, by oil company executives and Arabian princes. But there's a happy end to that story, involving several captive breeding pairs, an eco-aware Sheik, and the Dubai Desert Conservation Reserve. Thanks to their combined efforts, the wild population has been slowly regenerating over the past three decades, and sightings across Dubai's vast, dune strewn sands are highly likely: if you know where to look, and when.
Wildlife treks with Dubai Desert field guides
By far the best way to see Oryx (along with hordes of other wildlife from Arabian Red Foxes to Bonelli Eagles) is to rely on the keen eyes of field guides from the Dubai Desert Conservation Reserve. Oryx sense rain and migrate in its direction, so November to March is prime time for sightings. Families can do a jeep safari or opt for low-impact, high adventure, camel trekking.
When: From November to March, Dubai Desert Conservation Reserve.
Where to stay: Atlantis The Palm, Palm Jumeirah, Dubai.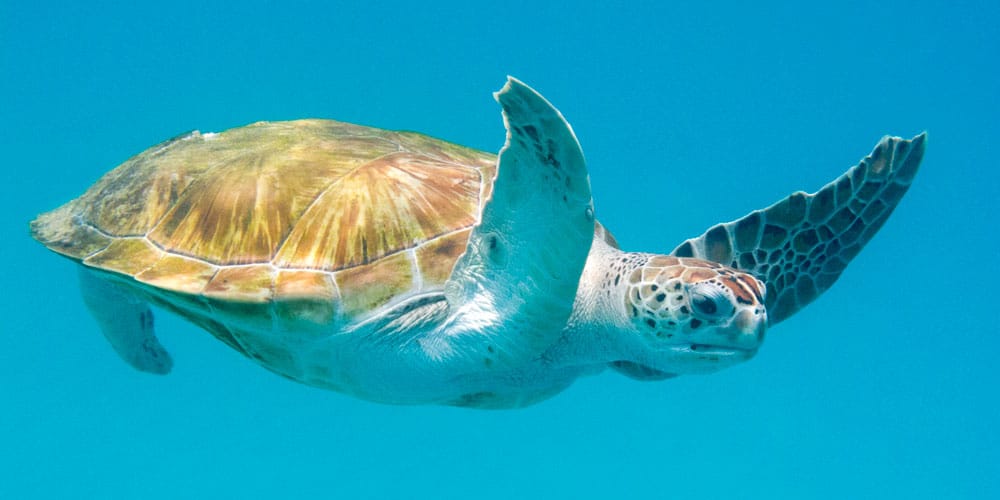 3/4 

Come face to face with sea turtles in Barbados
With almost 100km of coral reefs off the coast and two protected marine reserves, Barbados is a haven for sea turtles. It has the second largest Hawksbill breeding population in the Caribbean, Leatherbacks nest here too and, thanks to the efforts of the Barbados Sea Turtle Project (BSTP), the island is a world conservation icon in terms of safe turtle tourism.
Close and conservation-conscious, turtle tours
Hawksbill nesting season is between April and November, mainly on west and south coast beaches. The windy eastern beaches are where Leatherbacks nest from February to July. But sea turtles are seen in the warm, calm waters of Barbados all year round. One of the best places to snorkel and swim with them is in Carlisle Bay Marine Park: all dive companies are strictly monitored, and any turtle experiences are guided by marine biologists, and certified dive teams.
When: Year round, but Barbados is least busy between June and October.
Where to stay: Colony Club by Elegant Hotels, west coast of Barbados.
Book  

Colony Club 

with Sovereign Luxury Travel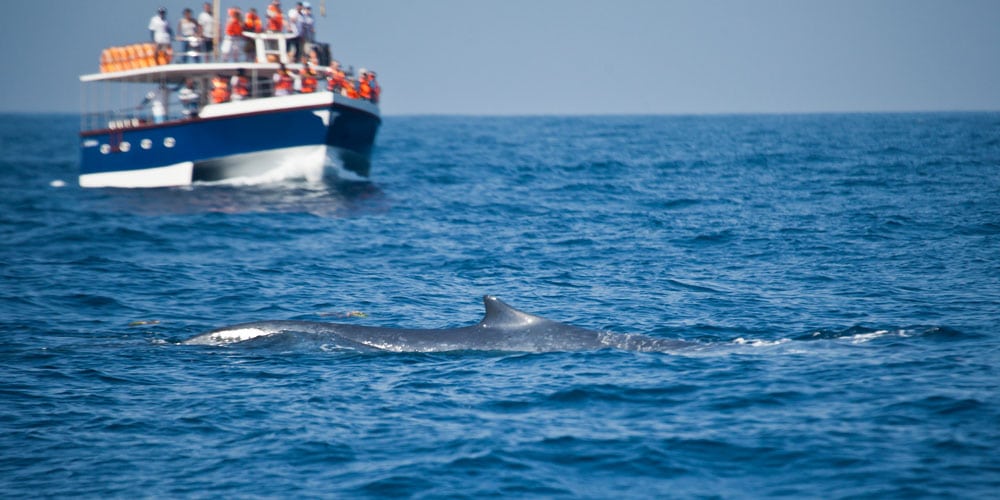 4/4 

Spend summer with Blue Whales in north east Sri Lanka
Over 30 metres long and weighing upwards of 200 tonnes, Blue Whales are the planet's largest mammals, putting them at the top of many young explorers must-see wildlife experiences.
Whale watching in Sri Lanka
Late winter, early spring, is the best time to see whales off the south coast of Sri Lanka. But if you want to fit some watching into summer, make for the north east between May and October, and catch an eco-cruise in the region of Pigeon Island Marine Park. Sightings of Blue Whales are almost guaranteed, you may even see Sperm Whale 'super-pods', and Spinner Dolphin are as good as permanent residents in these protected waters.
When: Between May and October, off the north east coast of  Sri Lanka.
Where to stay: Uga Jungle Beach Resort, Trincomalee: 40 nautical miles from Pigeon Island Marine Park.
Have a closer look at how

Sovereign Luxury Travel

add the luxury of incredible experiences into their luxury family holidays worldwide. 

Call 01293 831 183 for more information.