Does a Snowdonia 360 family road trip round North Wales give legends like the North Coast 500 or Atlantic Highway a run for their money? Travel writer Kim Jones took her family (and dog) on the 360-mile trip round Snowdonia, Anglesey, the Llyn Peninsula and the North Wales coast to find out. Buckle up for the full adventure.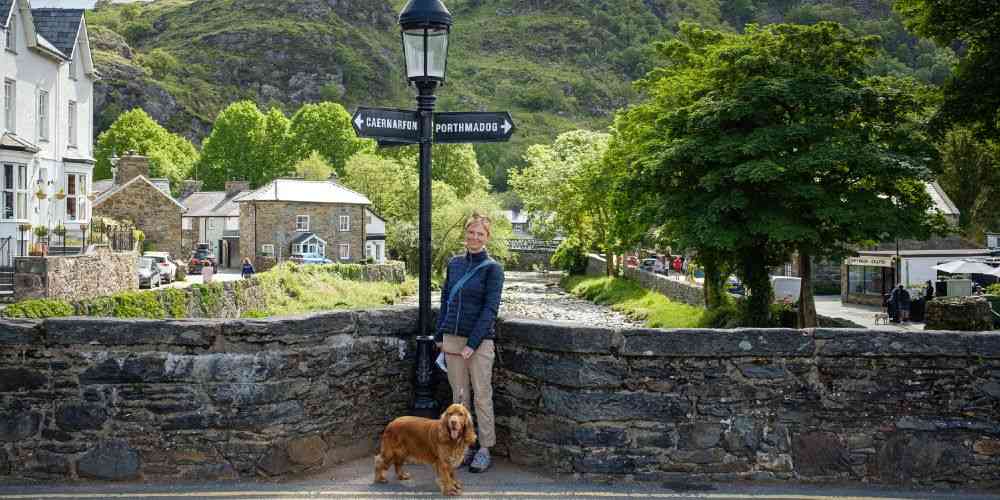 How to plan a Snowdonia 360 family road trip
Towering mountains to conquer, scenic routes to drive, stunning coastlines to explore and plenty of fun and adrenalin-fuelled family attractions to enjoy. North Wales has plenty to offer families. And we were keen to see as much as we could on a four-night trip in early June.
But where to start, where to finish and what to do in-between? That's where the Snowdonia 360 route website really stepped up. It details all the best attractions, places to stay, eat and shop for artisan foods and crafts along – and just off –  the route. And while you may not have the time to cover the full 360 mile route, a 'Plan my Trip' tab lets you create the holiday itinerary you want: adventure by adventure; day by day; or even hour by hour. Just add locations from the map as you plan, and the tool calculates drive times between locations, as well as the typical amount of time you might want to spend at each one. Simply put, it takes the angst out of getting organised and means you can spend more time enjoying yourself.
Don't forget to register for a Snowdonia Pass which entitles you to discounts at a long list of attractions. And if you want a really easy Snowdonia 360 family road trip (or some extra inspiration) the website also has a page of suggested itineraries.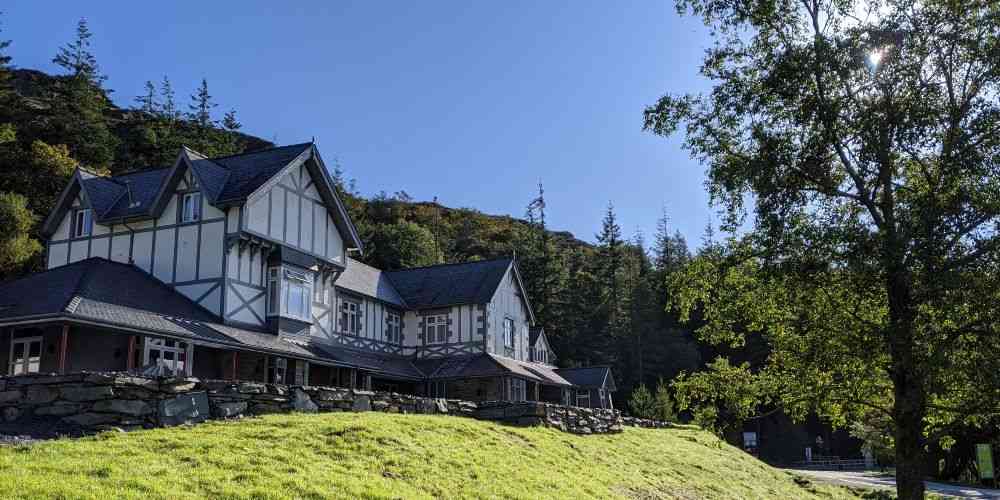 Day one: our Snowdonia 360 family road trip gets off to an easy start
As usual on a UK family road trip,  our dog Barney just had to be part of the adventure. So we based ourselves in the recently opened dog-friendly boutique hotel, Plas Weunydd at Llechwedd, Blaenau Ffestiniog.
Once the home of John Whitehead Greaves, who founded the slate mine at Llechwedd over 180 years ago, the 24-room Plas Weunnydd hotel offers modern, stylish rooms, unfussy and uncluttered, but comfortable and cosy. Artwork from local artists, many depicting the rich mining history of this area, adorn the walls.  There are inter-connecting rooms – perfect when you have older children – or family rooms sleeping two adults and two small children. Complimentary butterscotch biscuits got the definite thumbs-up from us when we arrived hungry after our journey. And there's a warm and welcoming bar and breakfast room; if you're lucky, you get a table looking out over the terrace and mountains or even a table on the terrace itself.
After settling ourselves with a drink on that terrace, we headed for an early evening meal at The Oakeley Arms a short drive away. The traditional stone-built hotel and pub-restaurant dates back to the 16th century. With plenty of outdoor space, it's a pleasant place to sit outside to soak up the serene atmosphere of the fields and mountains that surround it.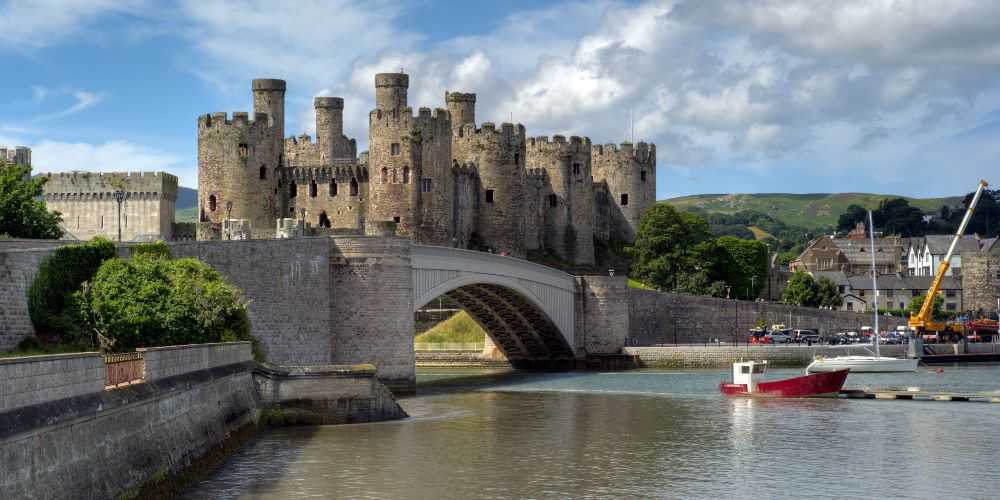 Day two: mighty castles and thrilling ziplines
It's impossible to stay at the Plas Weunydd hotel without being nagged mercilessly to enjoy at least some of the many attractions at the Zip World Slate Caverns opposite. So be prepared to get adventurous and to go underground – or to great heights – to have some family fun.
This is a must on any Snowdonia 360 family road trip because there are so many one-of-a-kind activities to choose from. A Deep Mine Tour sees you don hard hats to plunge 500 ft underground for a fascinating look around the Llechwedd Deep Slate Mine. Expect light shows and special effects. Or have a go at the challenging underground zip line course, where you hook yourself to zip lines that take you soaring from side to side in the mine chambers, up rock faces and across rope bridges. There's more uplifting fun to be had at Bounce Below, a huge network of underground netting to jump, bounce and slide your way around.
We stayed well above ground to have a go at the thrilling Titan 2 Zipline experience (whizzing down not one, but two zip wires – Bravo and Charlie – 1080 metres up and reaching speeds of up to 70mph). There are four parallel lines so you can take the plunge together as a family.
Despite not being a fan of heights, I was well and truly roped in to have a go. I didn't even have the excuse of having to 'look after the dog'. The attraction has its own dog-sitting service, Pet Stop, where our cocker spaniel Barney snoozed for a relaxed couple of hours while we headed for the heights.
First, we loaded onto a truck for a 45 minute off-road climb up the slate mountains with a fascinating history lesson en route. Then we were dropped off, high up, at the first zipping platform which had fantastic, some might say knee-trembling views of the Snowdonia mountain range. The staff were chatty, putting us at our ease and safety was paramount as we were attached to our lines and strapped to our seats on a platform teetering on the edge of the mountain. Then it was a case of the gates opening and after a count of three we had to lift our feet off the platform and off we zoomed. It was thrilling and – as soon as I had the courage to open my eyes – I loved it! With none of the bumps and stomach lurches of a rollercoaster, it was more akin to flying. Taking the second zipline, Charlie, you are of course, by then a pro, so the speedier, shorter ride is all fun.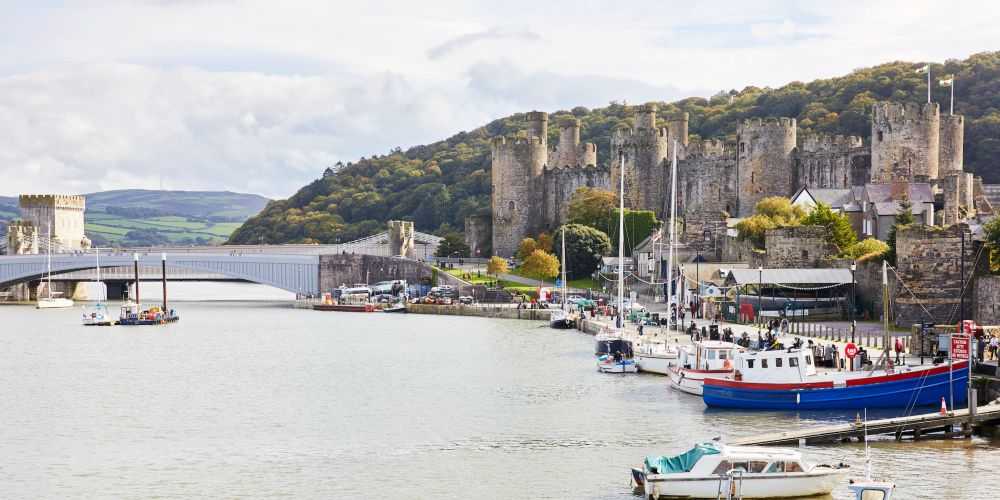 Feet firmly on the ground, we headed to the Llechwedd Cafe on site for a calming cuppa and cake. Then it was on to Conwy, a 45 minute drive away and where our Snowdonia 360 family road trip finally met the sea. The town's dominated by impressive medieval Conwy Castle which, with its three-quarter mile of town walls, is well worth a visit. Scramble up the spiral staircases of one of the castle's eight towers, then stroll along the battlements to be rewarded with stunning views of the Snowdonia mountain range as well as the harbour and narrow streets of Conwy.
Spend some time  – or munch fish and chips – while you walk along Conwy quay. Look out for the 'smallest house in Britain' – it's painted red (presumably in case you miss it) and stands at just 72 inches wide by 122 inches high.
We saved our appetite for an early evening meal at The Groes Inn a short drive from Conwy. Parts of the inn date back to the 15th century so it comes with impressive history and its beer garden has beautiful views of the rolling hills and farmland. Plus, the food was excellent and we can highly recommend the beer battered fish and chips and the homemade cheese pie.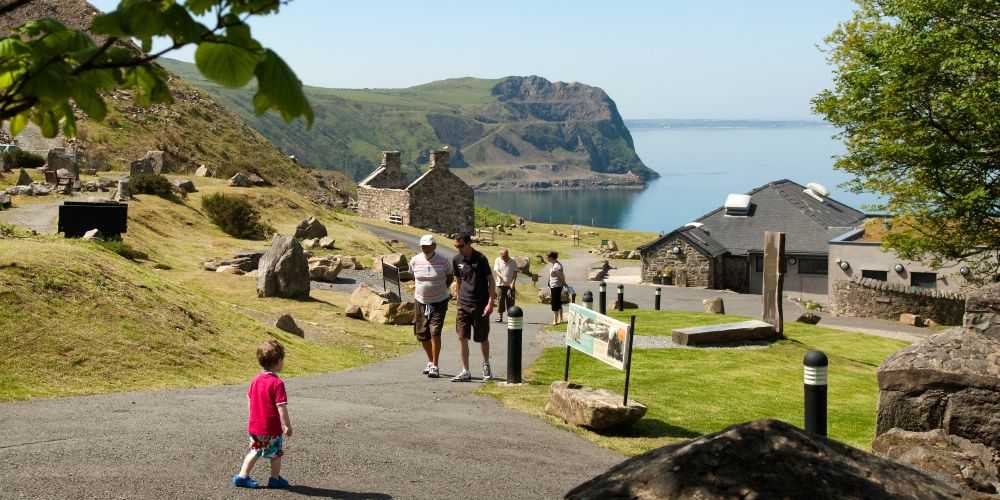 Day three: the Snowdonia 360 family road trip makes history
Off to the Llyn Peninsula and we discovered the magical, secluded Nant Gwrtheyrn. Hidden at the bottom of a coastal valley on the northern part of the peninsula – with only one extremely steep and winding road leading down (and out of it) –  it's the former Victorian quarrying village of Port Nant. Now, it's home to the Welsh National Language Heritage Centre, a cafe with amazing sea views and boutique B&B accommodation in restored Victorian terraced mining cottages. We enjoyed a walk along the beach and coastal path, marvelling at the agility of mountain goats. Then headed for lunch in the cafe (it allows dogs only at outdoor tables). Don't miss a tour of the small museum on site which looks at the amazing history of the tiny, remote, mining community as it once was.
Back up the steepest of hillsides, we stopped off and parked up for a trek ever upwards to Tre'r Ceiri Iron Age Hillfort. It's one of the best preserved hillforts in Britain with stone ramparts surrounding the remains of more than 150 stone huts.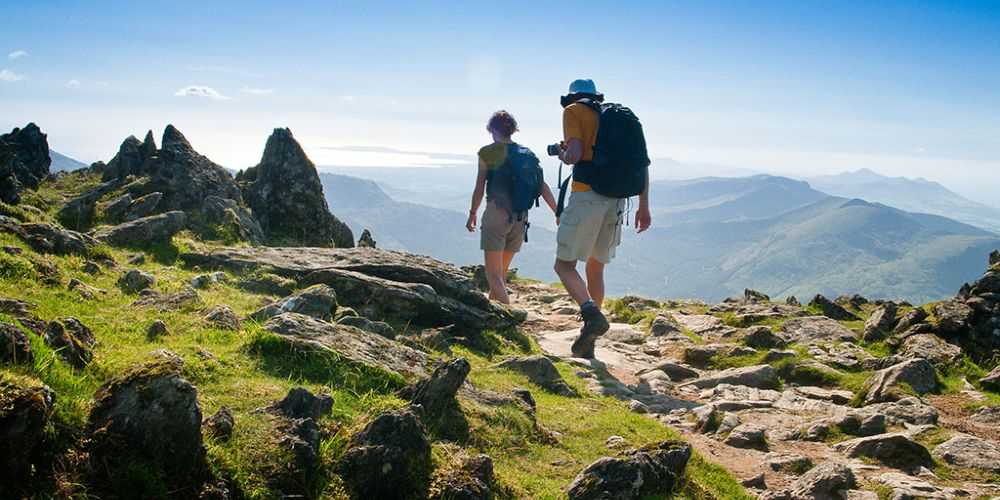 Day four: how to add Snowdon into a Snowdonia 360 family road trip
We'd originally planned a walk up Snowdon (the highest mountain in Wales) on day four of our holiday. But the weather was (unusually) hot so it didn't feel fair to expect Barney to hike all that way up, sweltering in his fur coat. If scaling Snowdon on foot is too much of a push for you no matter what the weather, then a trip on Snowdon Mountain Railway can be a great experience, if the weather is kind (sadly it doesn't allow dogs, apart from registered support dogs). If you don't have a dog, then you could take the train three quarters of the way up and walk to the summit, or take the train all the way to the top and back, whatever suits your party.
We paid a visit to Llanberis (at the foot of Snowdon) for a circular walk around Llyn Padarn (Padarn Lake) instead. It's a great route for children as there's not too much climbing, but you still get great views. And you can pay a visit to The National Slate Museum on the route. It's free and packed with plenty to keep all the family occupied, including slate-splitting demonstrations (book your free tickets online in advance). Carry on your walk up through woodland, where there are plenty of shaded areas and water spots for dogs.
Back at Blaenau Ffestiniog, we enjoyed meze at Greek restaurant, Caffi Kiki which currently operates a weekend pop-up restaurant at the Lakeside Cafe at Tanygrisiau, with peaceful views over the lake.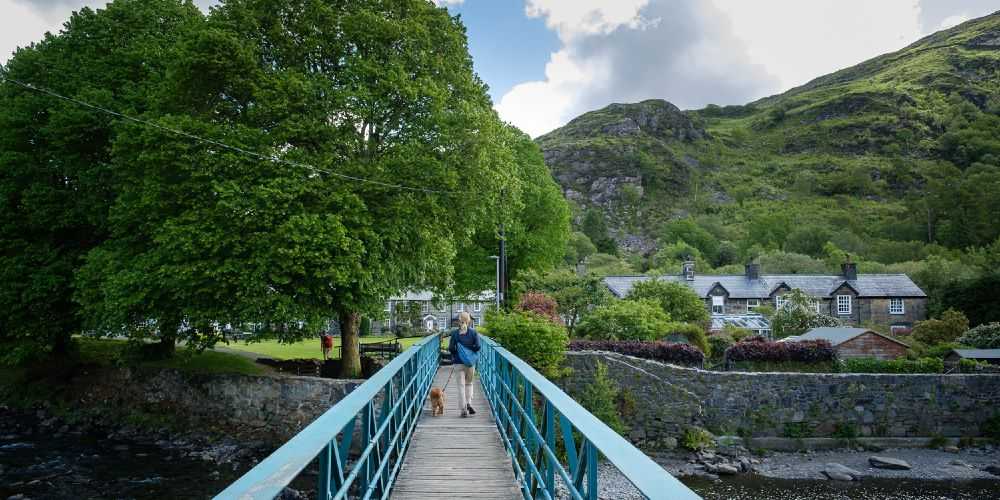 Day five: final fun pitstops on our Snowdonia 360 family road trip
Our last day and we took the half hour drive to Beddgelert in the heart of Snowdonia – widely acknowledged as one of the most beautiful villages in the region. It's and the perfect place to start a walk plus it has plenty of cafes, ice-cream shops and pubs for refuelling.
We walked along the banks of the river Glaslyn to 'Gelert's Grave'. According to legend, this is the final resting place of Welsh Prince Llewellyn the Great's faithful dog. The famous Gelert story tells of how the Prince returned to his palace one day and discovered the hound, Gelert, covered in blood. However, he was unable to find his infant son. Assuming the worst, the Prince ran Gelert  through with a sword. But as the dog lay dying a cry was heard and the Prince found his child, close to the body of a dead wolf which Gelert had killed to protect the baby – expect a few tears when you're telling this tale to kids.
Next, we headed into the mountains for a pleasant walk up Dinas Emrys. It took us past waterfalls (perfect for doggy dips to cool off), through woodland to the summit, complete with the stone remains of a defensive medieval tower and stunning mountain and lake views. Look out for a bench carved into the shape of a dragon on the way down.
Our final activity was a visit to Sygun Copper Mine which takes you underground, deep into a mountain, to explore the old workings of the mine. It's a self-guided tour – meaning you can wander the low tunnels at your own pace (push a button at various points along the route for commentary on the fascinating history and hardship of mining the copper here). See stalactites and stalagmites and climb the various levels until you exit high up the mountain. Finish off with a coffee and a sandwich at the cafe where there's also a children's playground, then take a walk around the nearby lake. 
Images © Alistair Heap