No matter the season, London is a hub of excitement and activity as well as boasting some of the most iconic buildings and sights in the world. That being said, the notorious cost of visiting the city can be off-putting, especially families on a budget. But before you write London off, we've found some fantastic deals to take the sting out of visiting some of the most fun and educational attractions the capital has to offer.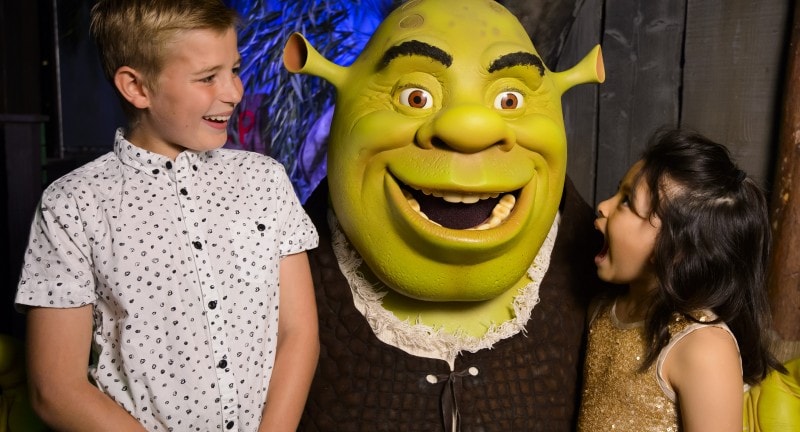 7.

 Dreamworks Shrek Adventure

DEAL: Smart Save tickets for 2 adults and 2 children, £65.20

SAVING: £33.80

One of the most beloved animated characters in history, Shrek comes to life in this interactive experience that both adults and children will love. Step onto 4D magical 'flying' bus with Donkey as your energetic tour guide and be transported into a world of fantasy and adventure. Visitors are immersed completely in recognisable film locations such as The Swamp, the Poison Apple pub and Muffin Man's house and take part in 10 interactive fairytale shows. The experience lasts 75 minutes – perfect for young attention spans!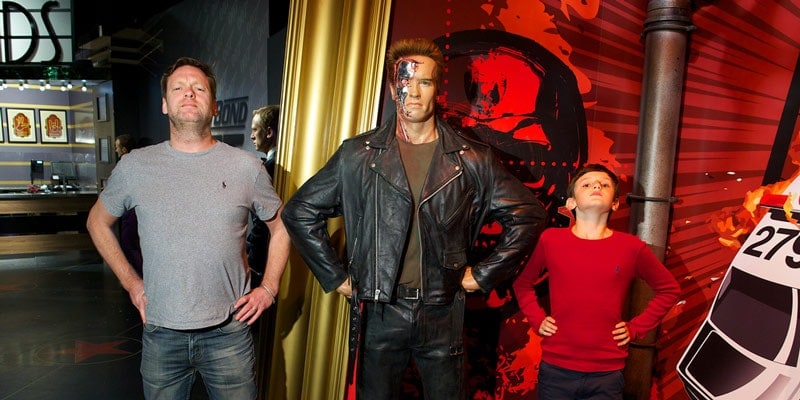 6. 

Madame Tussauds & Tower Bridge

DEAL: Entry for a family of four to both attractions, £119

SAVING: £47

Experience two classic London attractions in one fun-filled day with this great deal. First, take a tour of the famous waxwork museum where you can spot your favourite celebs and have a selfie with the Royal Family. Some of the highlights inside include the Justin Bieber Experience, (perfect for tweens!) and an animatronic display of the colossal King Kong. After you have had your fill of Hollywood fun, head to Tower Bridge where you can delve into the history of one of the most famous bridges in the world. Download the Family Trail app to keep the kids busy with interactive games or book to go on a Family Fun Day, a whole day dedicated to child-friendly performances and displays.

5.

 Afternoon Tea Thames Cruise

DEAL: 90-minute cruise for 2 adults and 2 children, with afternoon tea, £96

SAVING: £24

Enjoy one of the classic British traditions of afternoon tea while seeing the sights of London from the water. Enjoy crustless sandwiches, fluffy scones and a sumptuous selection of cakes and pastries as the kids spot famous landmarks along the river. There is a running commentary during the boat tour so you can be sure that you won't miss a thing, even if you are distracted by the delicious food! Once you have finished your treats, head up to the open air deck for 360 degree views of London town.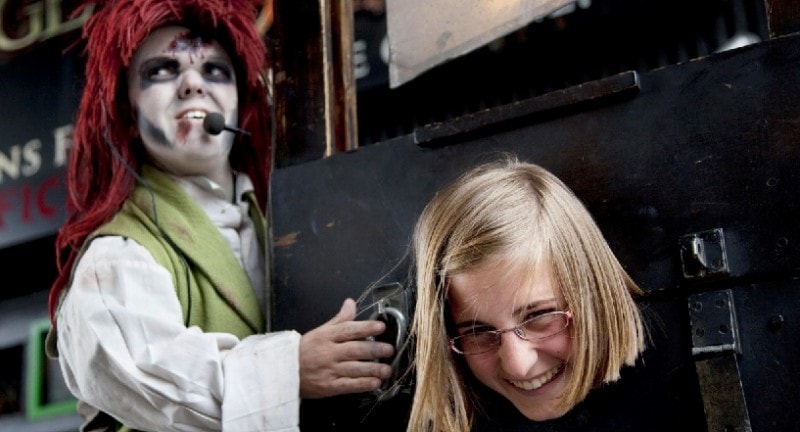 4.

 The London Dungeons

DEAL: Tickets for 2 adults and 2 children, £63

SAVING: £27

Be prepared for thrills and chills as you enter the spookiest corner of The Big Smoke. With 19 interactive shows, 20 live actors and two hair-raising rides you are sure to get your fill of eerie mischief at the Dungeons. Be transported back in time and walk through the creepy streets of Victorian London, the agony of the Plague and even a gruesome torture chamber. Be warned, this experience is not for the faint-hearted and there is a recommended lower age limit of 12. Book online and save a substantial 30% on normal ticket prices.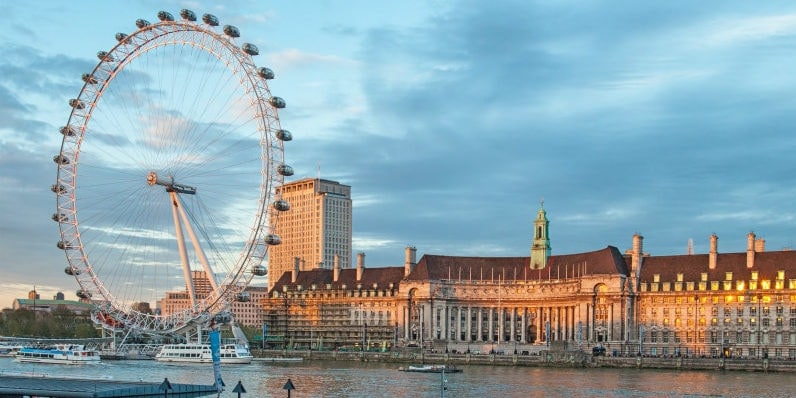 3.

 The Coca Cola London Eye

DEAL: Tickets for 2 adults and 2 children for a flight on the London Eye (when travelling by train and on presentation of train ticket), £49.99

SAVING: £40+

A flight on the London Eye is a surefire way (on a sunny day) to see the sights and landmarks of London that you might have missed from the ground. Kids will love the giant ferris wheel and the 30-minute journey time is the perfect length to capture little ones' interest. Remember to bring a camera to capture the panoramic, ever-changing scenery with your family. Tickets are two-for-the-price-of-one when you travel into London by train.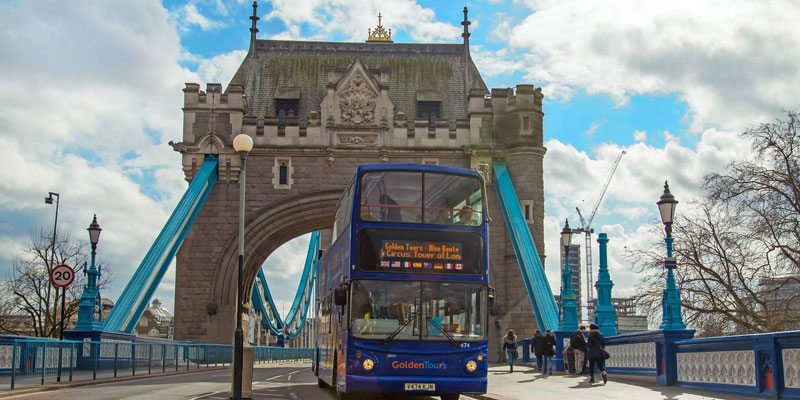 2.

 24 hours 'Hop on, Hop off' Bus tour

DEAL: Tickets for 2 adults and 2 children, for a 48 hour bus tour ticket, a walking tour and Thames boat ride, £68.80

SAVING: £17.20

Widely hailed as one of the best ways to see the capital city, this 'hop on, hop off' bus tour gives you the flexibility that you need as a family. Enjoy the breeze from the Thames as you spot landmarks such as Big Ben, the Houses of Parliament and Buckingham Palace. Why not bring a copy of 'Charlie and Lola visit London' for little ones to find the places their favourite characters visited? This amazing value deal includes 24 hours' extra bus access, a free walking tour and a Thames boat ride, to make a day out worth remembering.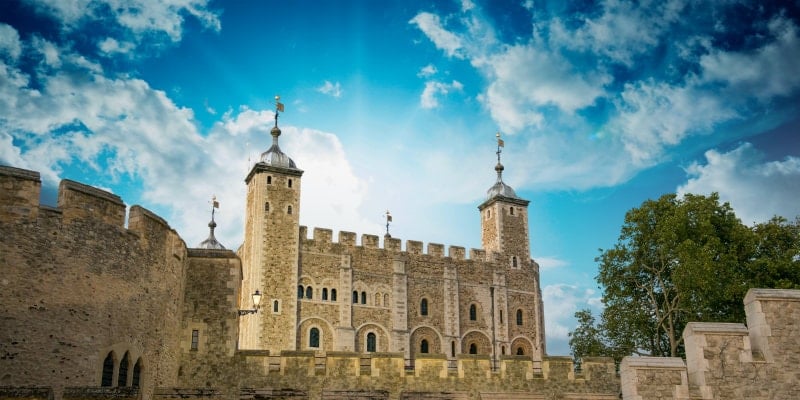 1.

 Tower of London

DEAL: Entry for a family of four, £75.60

SAVING: £12%

Take the family to see some of the most precious gems in the world with a trip to the Tower of London. Founded by William the Conqueror in 1066, the Tower has a fascinating history of both imprisonment and protection. The British Crown Jewels are housed here in a jewel house of cutting-edge technology when they are not being used by Her Majesty The Queen during official engagements. Talk to the legendary Beefeaters to find out all the gory details about the history of the Tower, and be sure to check out the Royal Beasts exhibition with sculptures of lions, polar bears and other majestic beasts.