Once the adoring home to poetry duo Katherine Bradley and Edith Cooper, the intensity of their verse seems to have been captured in the very walls of Bingham Riverhouse, such is the mystery, romance and warmth radiated onto those lucky enough to visit. Adventurous families need only take a few paces from the entrance of the 18th-century dwelling to find themselves immersed in the bucolic surroundings of London's Richmond Park and Ham House, where days can be happily whiled away in the fresh open air, before returning to a cosy fire, hot drinks and a marvellous compendium of Penguin Classics.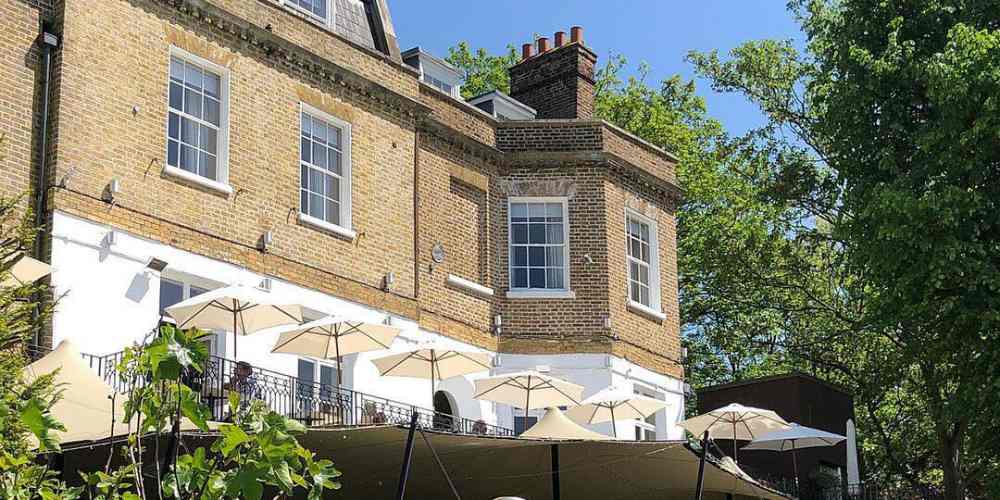 Why stay
Location. Though Richmond borders the River Thames, parts of this affluent London district resemble the depths of the English countryside, providing acres of space for little ones to race around on bikes, kick footballs and enjoy homemade picnics. Kew Gardens and Twickenham Rugby Stadium are no more a drop-kick away.
Books, books, books…
The educational reformer, Horace Mann, once said, "A house without books is like a room without windows." Fortunately, Bingham Riverhouse has both. Stepping through the lobby opens out onto a bright, high ceilinged lounge with floor-to-ceiling sash windows offering splendid views over the private garden and river, while shelves of books – all paperback Penguin Classics – adorn the walls, inviting guests to pluck one at random and delve in. The dining area, aptly named The Library lets in just as much light and boasts even more literary works, so much so the words are practically pouring off the pages. It's very much a country house vibe in a cosmopolitan city – Modernist works of art fill the space where books are absent and a grand piano occupies an area in the middle of the lounge – producing a slick yet homely atmosphere from the moment you step in.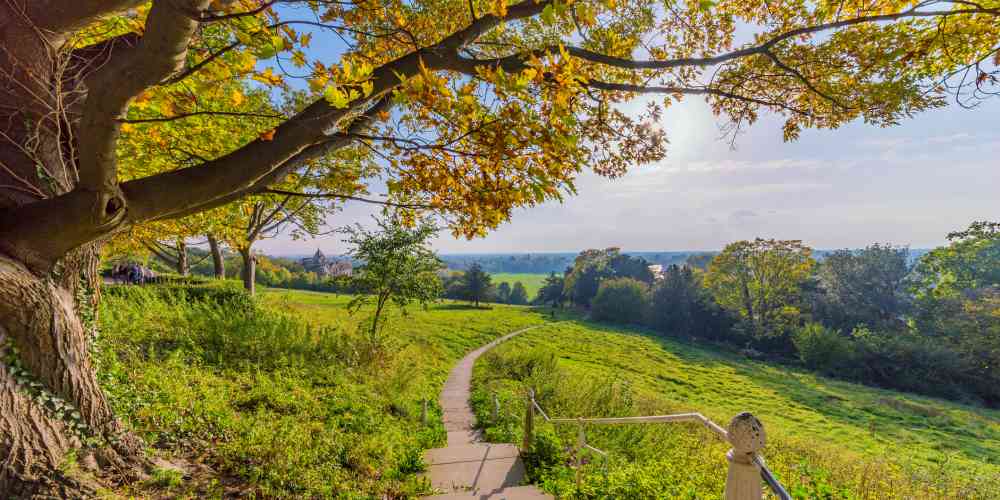 Location
Without actually venturing beyond London's borders, you would be hard-pressed to find anywhere boasting as much greenery in the capital as Richmond upon Thames. Richmond Park, the inspiration for many famous artists and the largest of London's Royal Parks, is just a short stroll away, as are the historic gardens of Ham House, a 17th-century National Trust property. To the north are Kew Gardens, a 320-acre UNESCO World Heritage Site displaying a phenomenal array of internationally-important flora which includes a designated Children's Garden for kids aged 2-12. Walking north along the river path directly in front of the hotel will bring you to the heart of Richmond town, where you will find an eclectic selection of shops, cafes and family-friendly restaurants.
Nearby activities for kids
Picnics, treetop walks, riverside strolls – families need only step out the door of Bingham Riverhouse for them to be surrounded by a whole legion of fun activities. Head to Richmond Park for a morning of deer spotting before wandering over to the Petersham Gate Children's Playground to have a go on the swings and finish up with tea, hot chocolate and a slice of cake at Richmond Hill Bakery. If the rugby's on, there's nothing quite like nipping into a cosy little pub to catch the game – The Orange Tree draws a family-friendly crowd – or do one better and grab tickets in advance (Twickenham Stadium is just a 10-minute bus ride from Richmond town centre.)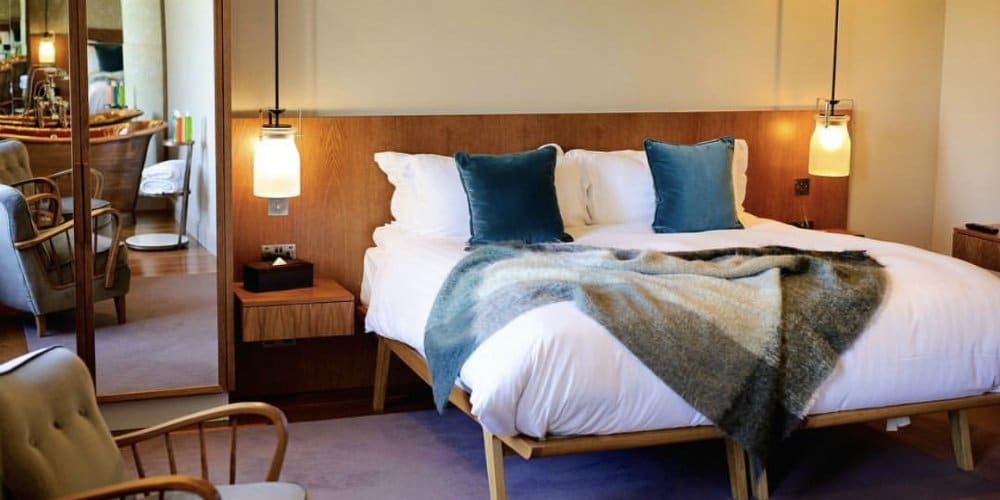 Family rooms
Rooms at Bingham Riverhouse are spacious, many with striking views overlooking the River Thames. While there are no specific family suites, adjoining rooms can be arranged before arriving. 
Family dining
Dining at the hotel is exceptional. While families may find other tables occupied by couples, children are more than welcome in the dining room. Kids' menus offer a choice of simple mains and desserts, while the main menu is bursting with seasonal dishes, lovingly and exquisitely prepared.
For breakfast, forget rubbery eggs, fatty bacon and soggy toast; a tantalising array of cooked meals, from soft boiled egg & soldiers to crushed avocado on rye bread, jump off the menu, while an equally delectable selection of continental options can be found on the bar top. Think tasty fruit yoghurts, wholesome cereals and freshly-baked pain au chocolat.
Family facilities
Spacious enclosed garden 

Free bikes available for hire

Highchairs

Books

Hot milk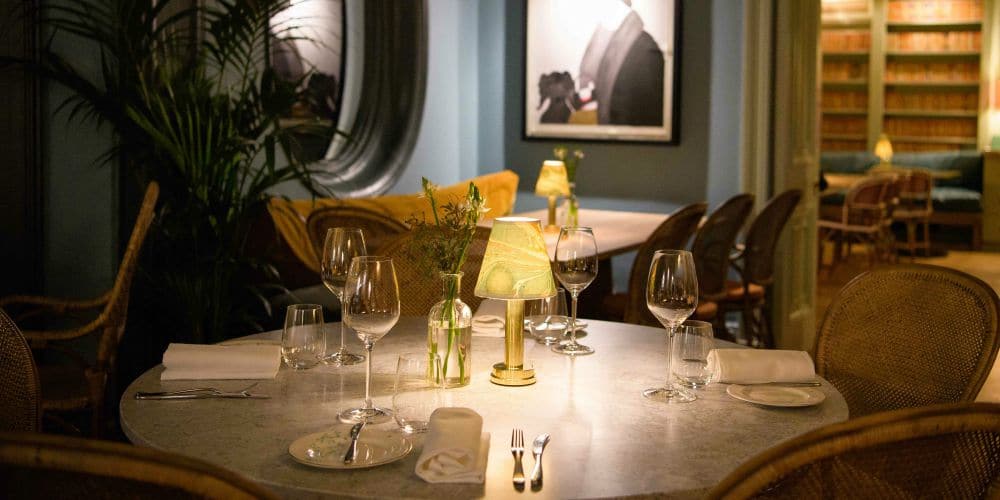 Pet-friendly?
With so many tempting books to chew on, dogs are unfortunately not allowed at Bingham Riverhouse. 
Best time to go
Summer is best for long dinners out on the terrace while the kids charge around the garden. However, during the colder months, huddling around the roaring fire in the lounge with a good book and a hot drink is bliss. There are plenty of things to do in Richmond all year round.
Price
Adjoining rooms with river views (two adults, two children) are priced from £547 per night.
Family Traveller top tip
Fancy a delicious, seasonal roast for lunch? Stay at Bingham Riverhouse over the weekend and enjoy one of London's finest three-course roasts on Sunday. Served from 12.30-7pm, it costs £106 for a family of four.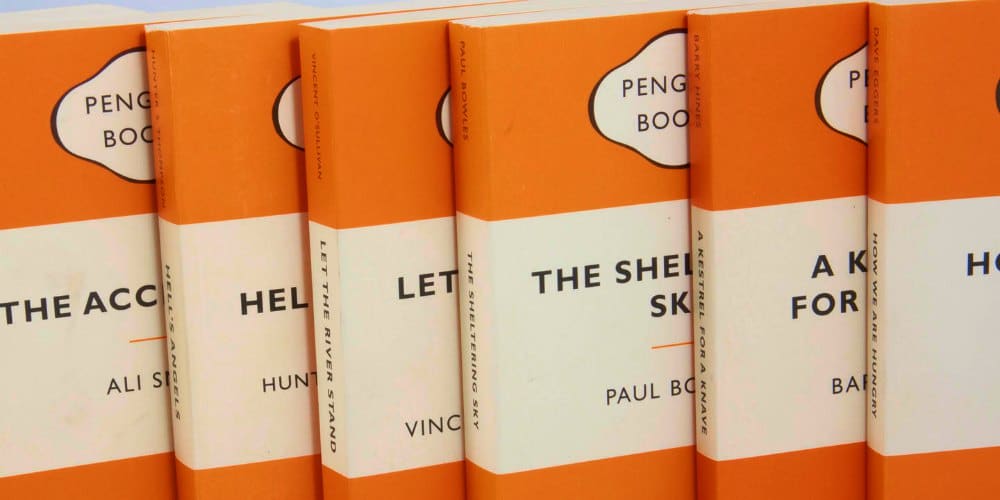 Instagram this Shelves upon shelves of orange-spined Penguin Classics
Kids love this Spacious garden area for charging around in the warm weather
Eat this Valrhona ilanka 63% chocolate delice with Earl Grey ice cream & Maldon sea salt
Experience this Live rugby match at Twickenham Stadium