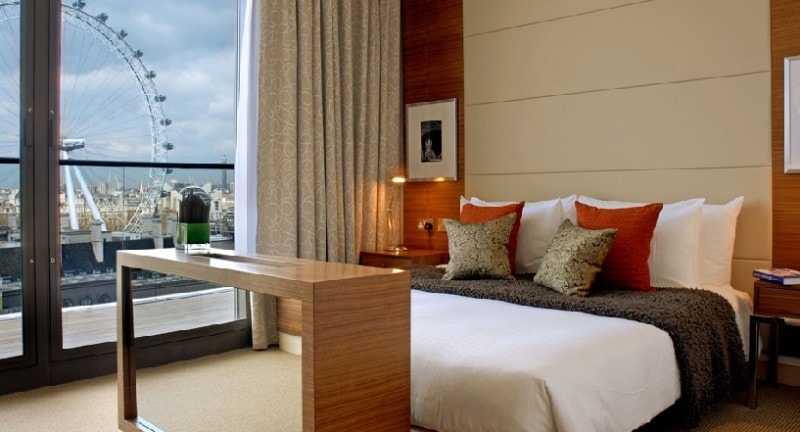 1/10

Park Plaza County Hall
Ride the London Eye
Park Plaza County Hall is close to key London sight-seeing attractions such as the London Eye, London Aquarium, Westminster and Big Ben. It offers a kid's menu, rooms with kitchenettes, and a private family area for breakfast. Top of the agenda is the free pizza-making classes, the movie nights, and the new fairytale mocktails.
Top tip: Stay in a penthouse suite on the 14th floor where you can wow the kids with views over the city.
Nearest tube station: Waterloo.
Price: Rooms from £159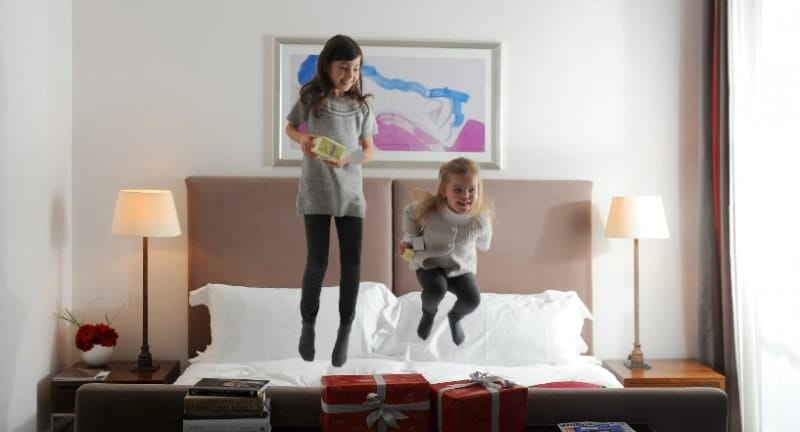 2/10

Browns Hotel, Mayfair
The height of fun
Browns Hotel offers families bath-time toys, interconnecting or adjacent rooms, games consoles or DVD players, and age-specific welcome gifts like the classic Browns' teddy bear as well as champagne for the parents. Located in London's upmarket Mayfair, you can enjoy top-end shopping, the open spaces of Green Park and Hyde Park and, in the opposite direction, Chinatown.
Top tip: There's a buffet especially for the kids.
Nearest tube station: Green Park.
Price: Family Package of two Deluxe rooms, £735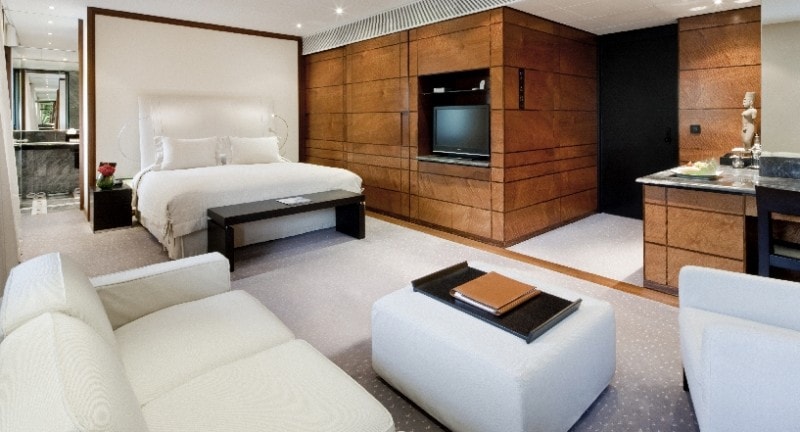 3/10

The Halkin by COMO
On the museum trail
The Halkin is located right next to Buckingham Palace Gardens and a few minutes walk from the museums of South Kensington. With the interconnecting rooms, parents can enjoy champagne while older children check out their Nintendo Wii, Box of Delights and welcome milkshakes and cookies. Practical details also include cots, highchairs and a host of family activities, including chocolate painting or floristry lessons.
Top tip: You can take the bathrobes home!
Nearest tube station: Hyde Park Corne
Price: Family room from £649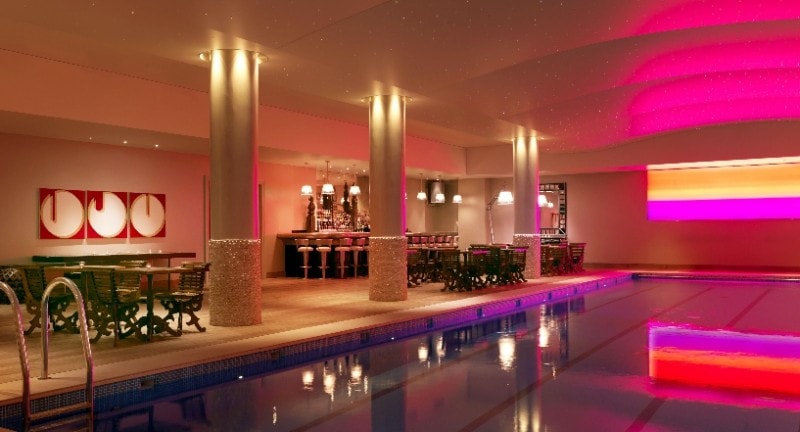 4/10

Haymarket Hotel
For kids' parties
Haymarket Hotel is just up the road from Piccadilly Circus and its many cinemas, Chinatown and West End shopping, the hotel has large suites and adjoining rooms for families, and children are treated to robes and a special child-friendly menu. This hotel stands out because it has screening rooms – great for private kids' parties – and a swimming pool. There's a babysitting service, too.
Top tip: Take advantage of the 24-hour room service once the kids have gone to bed.
Nearest tube station: Piccadilly Circus.
Price: Family rooms from £425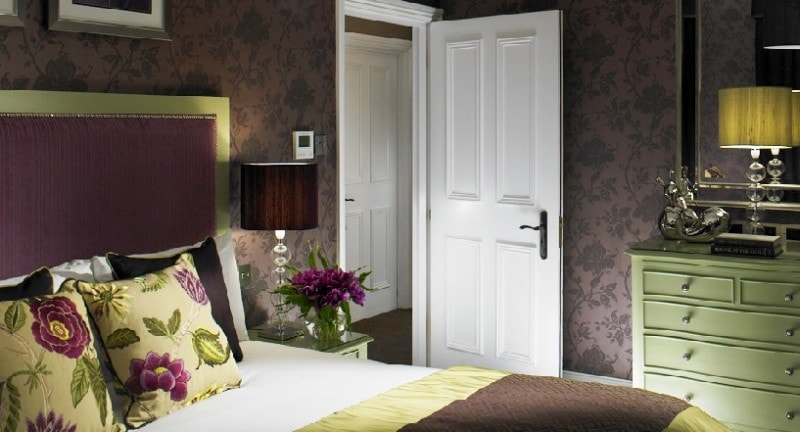 5/10

Flemings Mayfair
Cosy and charming
Little ones will receive Fleming Frog goodies, bathrobes and treats at bedtime. A children's menu is also available. The concierge service will help you plan trips including picnics and bike rides in Green Park, tickets to football matches and trips to museums, London Zoo or West End shows. You can also use the babysitting service if you want a night out.
Top tip: Rent a fully serviced apartment, complete with your own hotel service.
Nearest tube station: Piccadilly Circus.
Price: Family Time package from £295. www.flemings-mayfair.co.uk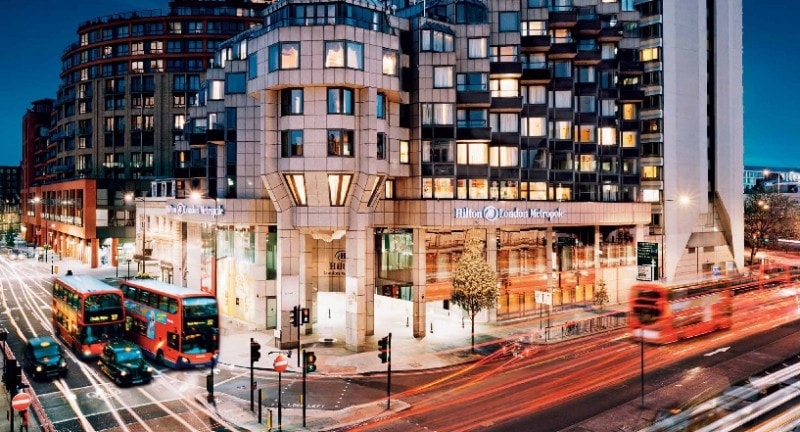 6/10

Hilton London Metropole
Fun children's menu
Hilton London Metropole is on the busy Edgware Road but conveniently near Paddington station and just up the road from the greenery of Regent's Park or Kensington Gardens. The hotel offers Family Superior rooms with two queen size beds and a sofa bed, a separate relaxation area, and on-demand movies. This Hilton also has a heated indoor pool, a babysitting service and a health club.
Top tip: Take in views of the city from the 23rd floor.
Nearest tube station: Edgware Road.
Price: Queen Hilton Superior Room, £187.50 per night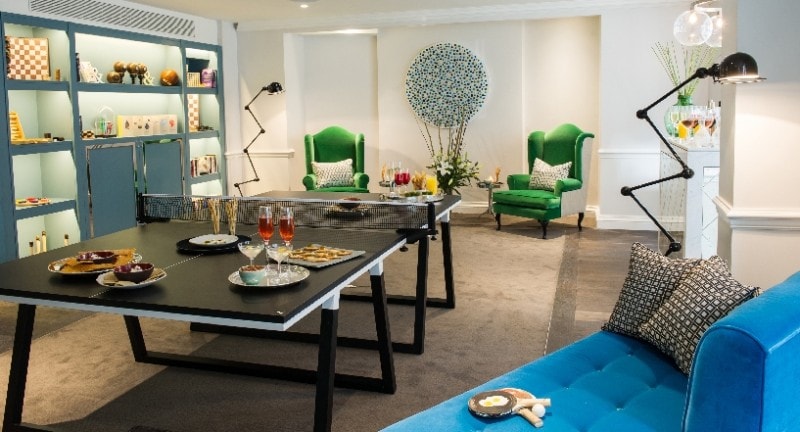 7/10

Safari Lodge, South Africa
Playing ping pong
Perfectly placed for the the Science Museum, Natural History Museum and the V&A, stay in The Ampersand for a cultural family trip. Kids and adults can enjoy The Games Room, which holds a ping-pong table, PlayStation as well as traditional board games. The Ampersand also encourages guests to borrow books from its library – it features a great children's section. Interconnecting rooms for families are also available.
Top tip: Book a suite for views over London's skyline.
Nearest tube station: South Kensington.
Price: Rooms from £204 per night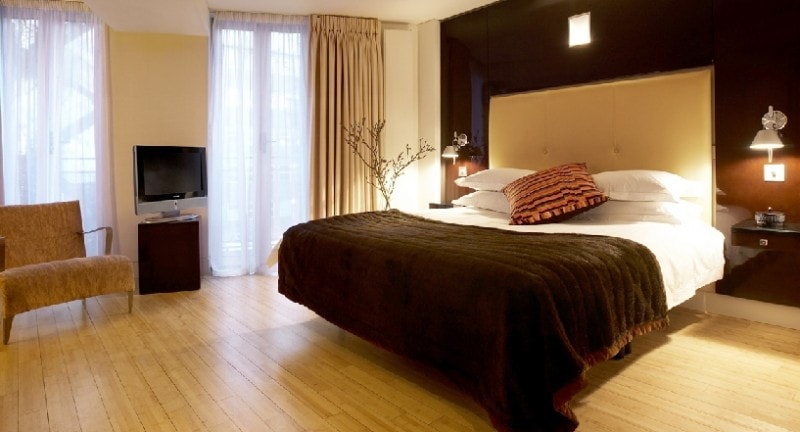 8/10

No 5 Maddox Street
Toy heaven
Close to Soho nightlife, West End theatres and Hamleys toy shop. No 5 Maddox Street has no lift and no restaurant, but the family suites are stocked with lots of goodies, from pizza and icecream to popcorn and cornflakes. The 24-hour concierge will arrange tours of Harry Potter and LEGOLAND and there's also a babysitting service.
Top tip: The large tropical fish tank in reception area will leave the kids in awe.
Nearest tube station: Oxford Circus.
Price: Family rooms from £250 per night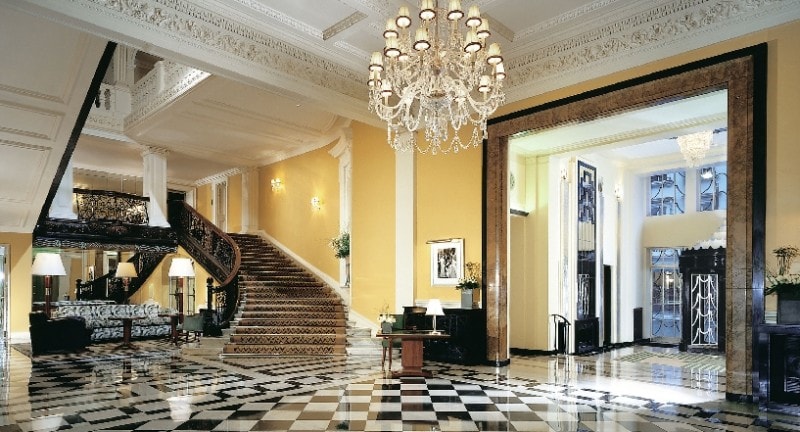 9/10

Claridges
Art deco luxue
Claridges is located in the most bustling part of the capital. Children will receive their own Claridges kit, mini umbrella, and smoothies and cookies on arrival. For the older children, a selection of game consoles will be provided to keep them entertained while the parents will receive a bottle of champagne to enjoy as they settle in.
Top tip: The hotel's concierge service will help plan a tailored schedule for you.
Nearest tube station: Bond street.
Price: Family Heaven package, £840 per night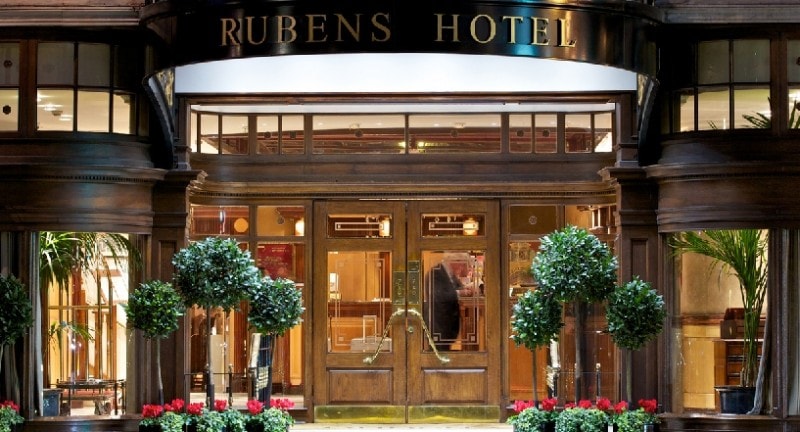 10/10

The Rubens at the Palace
Cupcake classes
Rubens Hotel will help you keep the children entertained with advice on activities during your city stay. The hotel also provides games consoles, kid's movies, stickers and colouring books, as well as an interactive map of London and a cupcake decorating class. Babycare products are provided, as well as pram hire and a qualified nanny service.
Top tip: Try the Prince and Princess children's menus.
Nearest tube station: Victoria.
Price: Interconnecting family rooms from £349