The Art of the Brick: DC Superheroes
The Art of The Brick: DC Super Heroes exhibition showcases impressive comic book inspired LEGO sculptures from lawyer-turned-artist Nathan Sawaya.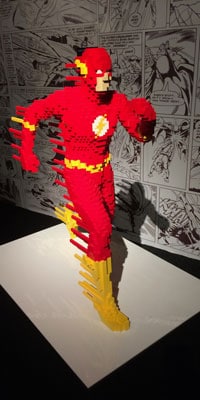 The exhibition will amaze and delight children, who'll see their favourite superheroes and super villains from the DC Comics universe brought to life in LEGO form.
From Batman, Superman and Wonder Woman, to The Joker and Harley Quinn, kids will love coming face-to-face with their favourite comic book icons.
Mums and dad will marvel at the result of many hours of hard work that went into these incredibly detailed sculptures, which are made from a combination of nearly two million individual LEGO bricks.
In a purpose built location on London's South Bank you'll find LEGO recreations of superheroes, super villains and iconic comic book covers, including a 3D recreation of Superman's first appearance on the cover of Action Comics no. 1.
There's also a mind-blowing life-size LEGO model of the iconic Batmobile.
Whether you're an art enthusiast, a comic book fan, or neither, this exhibition guarantees to impress. Are you ready to unleash your inner superhero?
The Art of the Brick: The lowdown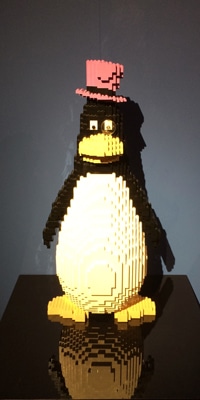 Where: London's South Bank, SE1 2PP
When: 1 March 2017 – 3 September 2017
Price: £16.50 for adults, £11 for children aged 4-16 (under 4s go free).
There are slight discounts for families: £34.50 for one adult and two children, £45 for two adults and two children
Words and images: Chris Brosnan