R-J Stratton and his three children head to picturesque Silverlake in west Dorset for a weekend of sustainable simplicity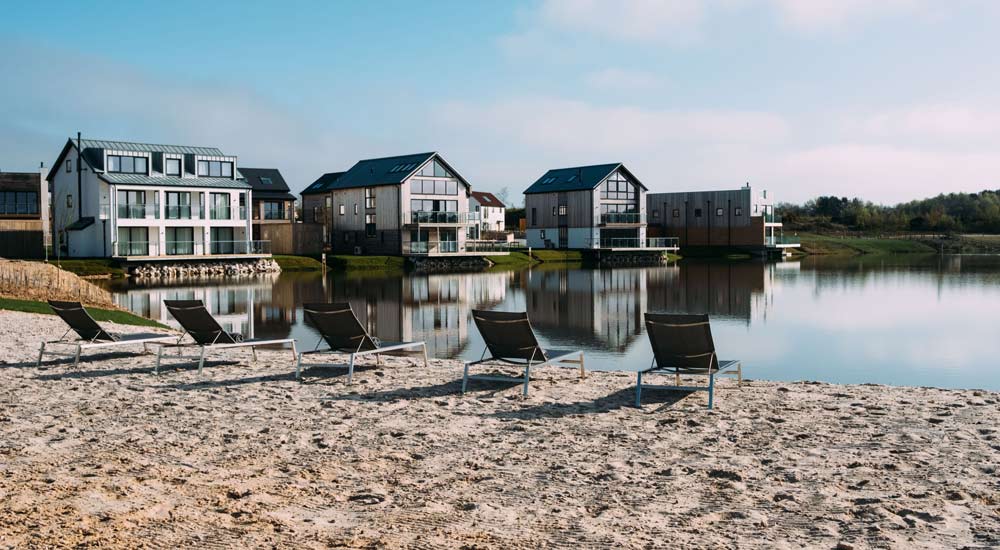 In picturesque west Dorset, hidden behind secure gates that resemble the entrance to a large country pile, lies Silverlake, a collection of sustainable holiday homes to rent or buy. I visited with my family of five in July, and for us, the real beauty of Silverlake, aside the natural wonder, was the family-friendly simplicity – not basic but smart.
We arrived a little later than expected, due to low lying fog, with our three children, Maisie 18, Alfie 13 and Elliott nine, itching to be out of the car. With 15 minutes they were in their swimming clothes and headed for the heated, outdoor pool – a short walk from our accommodation – No.3 Beaumont Village. Silverlake's simplicity starts with no formal check in. We were surprised and excited by the self-serve keys locked in key safes. All on-site details are sustainably text prior to arrival (welcoming Silverlake team members seamlessly appear should you need them).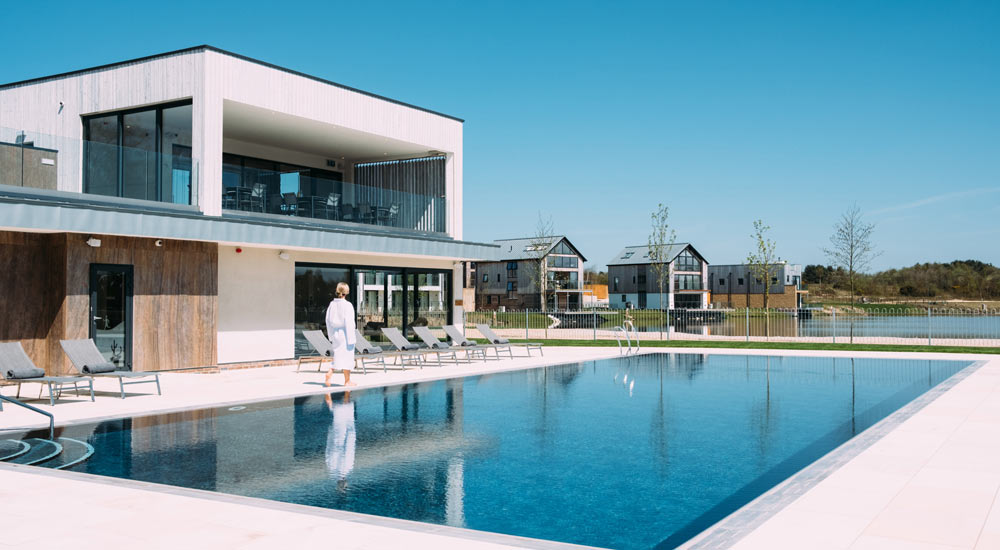 The homes are well appointed, spotlessly clean and with the necessary utensils to rustle up a hearty family meal (accommodation is self catering). A local Co-op is only half a mile away and a larger Tesco six miles away serving all culinary needs. The accommodation includes thoughtful extra touches – a cot for littlies, two torches for our late night adventure walks, a safety kit and enough bathroom goodies to clean up my youngest after he'd had too much fun on the zip wire and the nature trails. The literature provided also helped us identify the wild things.
Silverlake is a rural idyll where family treats abound. Mountain bikes (with helmets), kayaks and paddle boards – a family favourite of ours – can be obtained through the ever helpful Dennis or self-served through a key safe. All equipment is used but maintained to a high standard, meaning more room in the car for other essentials. We also made good use of the tennis courts and Multi Use Games Area (MUGA), which have incredible views.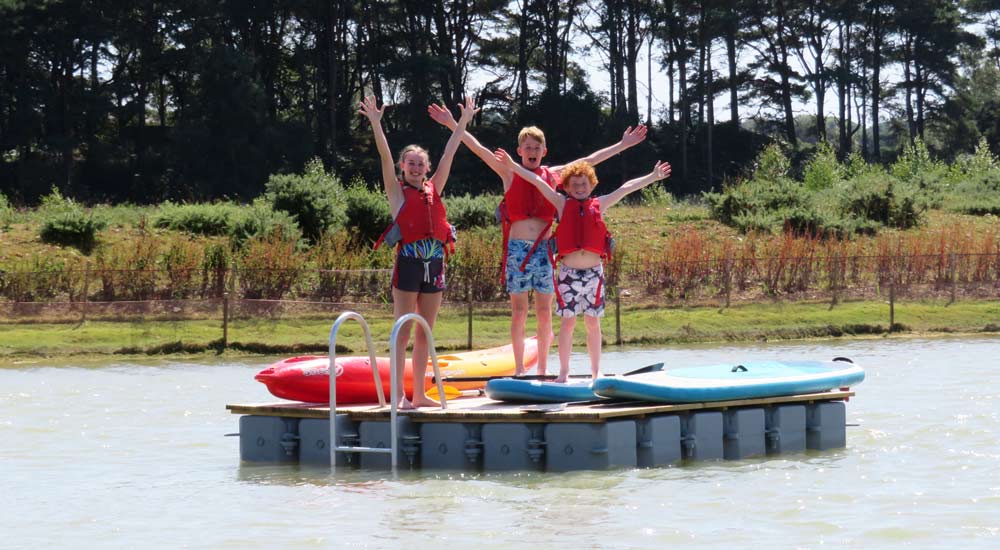 The onsite Spa is beautifully clean and sparkly. The heated outdoor pool, attached to the Spa, is the perfect size, with a constant, child friendly depth. As the temperature drops a mysterious, magical "steamy" swim opens up, which our children loved. The mixed sauna reaches a good temperature quickly (remember to ask Spa reception to switch it on) and the upstairs bar, with indoor and outdoor seating, accompanies incredible views of the surrounding area. It is stocked with local snacks, beverage and hot chocolate with marshmallows – a requirement for my family! There are a range of Spa treatments to book and enjoy, although all under 12s need to be accompanied by an adult poolside.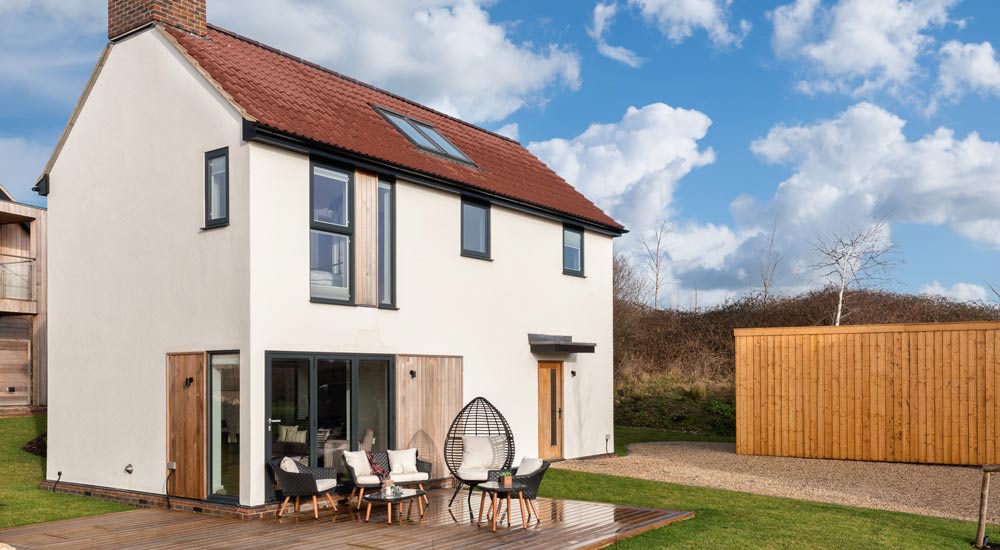 Silverlake sits within easy reach of Dorset's most alluring attractions, including sweeping golden beaches, grand historic houses, cobblestone market towns and cosy country pubs. There's a long list of things to do offsite, with the comfort of knowing your home-from-home is waiting to welcome you back. The site is a short drive away from Weymouth, 30 minutes from Poole and is a fabulous retreat from the hustle and bustle of everyday family life, whether as a weekend away or longer term break. Silverlake is growing sustainably within its natural habitat and is sure to age magnificently, where the wild things are. Plus, you'll soon be able to enjoy pizza in a tepee too.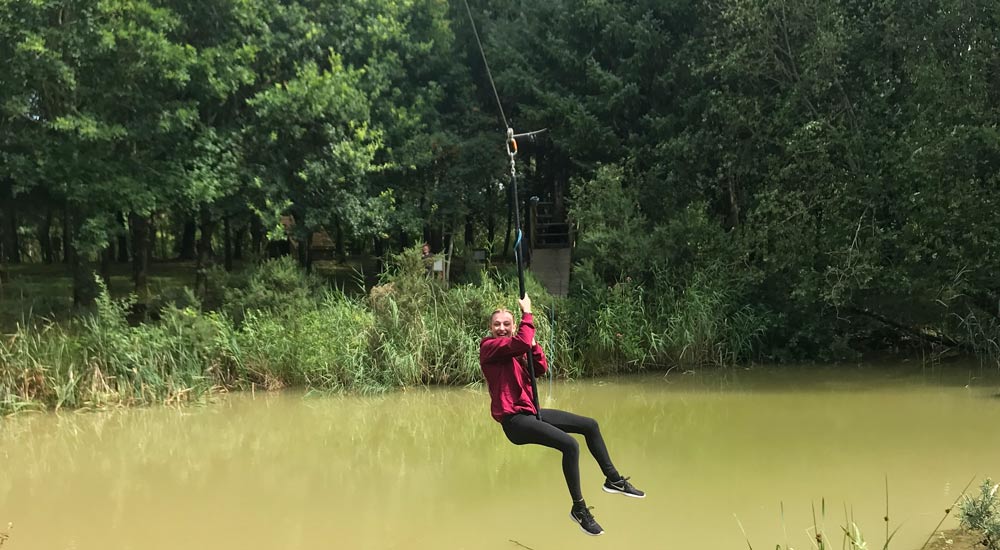 Silverlake: The Lowdown
Habitat Escapes offers four nights in a three bedroom property at Silverlake  from £948 or a week from £1,265.
All properties are self-catering and some are dog-friendly. Book with Habitat Escapes or contact 01285 869489
At Silverlake a selection of modern and avant-garde holiday home designs are available from £250,000 and then the build price on top is from £230,000.
Find out more about Silverlake, or call 01305 853 490