Family Traveller reader and mother of two, Fiona De Souza, describes how she and her family have fallen head over heels in love with Bristol and its charming harbour since emigrating from South Africa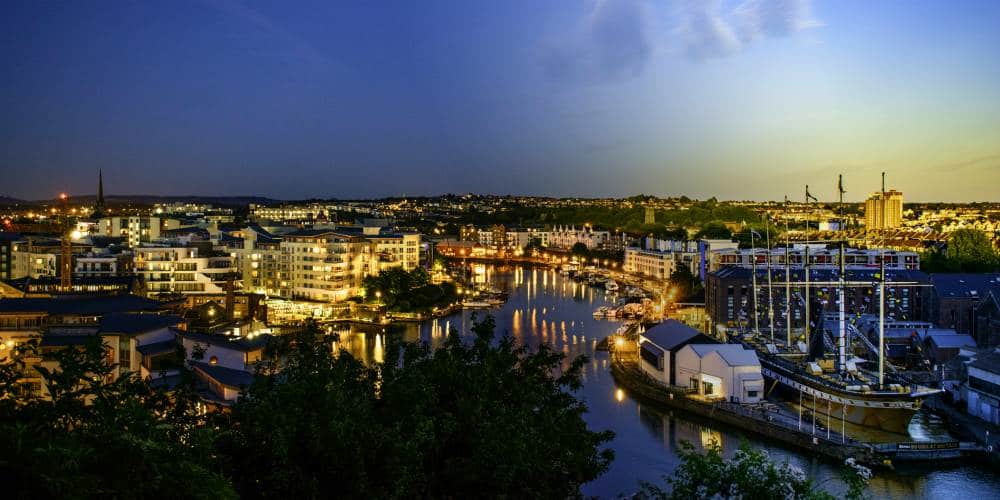 We have been living in Bristol for just under a month and already we are infatuated with this bustling harbour city, located in the south-west of the country. It is practically bursting at the seams with charm, vibrant personalities, cute little cubby holes and fantastic foodie spots. Formerly an important shipbuilding site, Bristol has transformed itself into a cultural and technological hub, attracting people of all ages and backgrounds, both as visitors and those looking to set up shop.
It has been an interesting transition for our family, who came all the way from the Highveld in South Africa. While the local wildlife and weather conditions may be slightly different to what we're used to, we have inevitably fallen in love with this colourful harbour city we are now lucky enough to call home. And, on any particular day when we don't have something planned, there's nothing we enjoy more than a trip down to the harbour.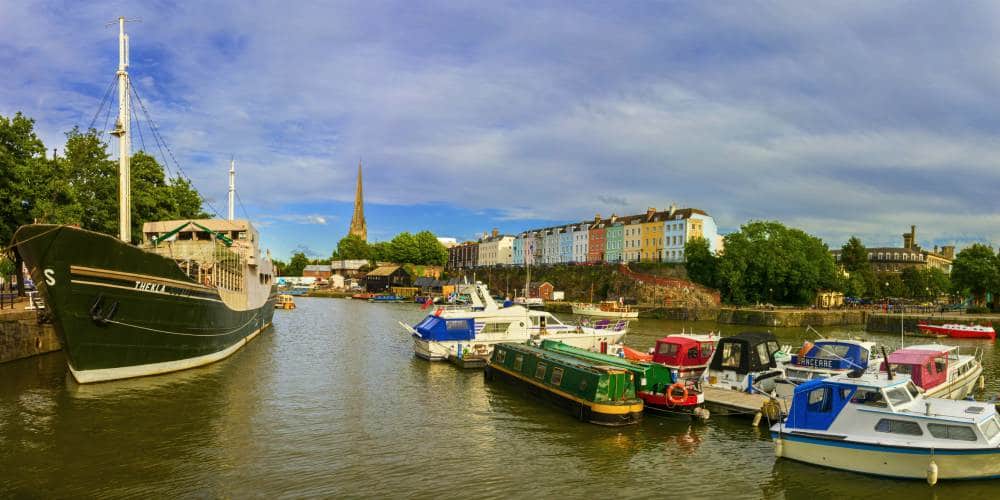 It never disappoints us and is constantly buzzing with something new, whether a music festival, sporting event, contemporary art exhibition or a popping carnival. We love taking strolls along the harbour, all the while soaking up the rich culture and listening to the comforting calls from the seagulls overhead.
The harbour is lined with old warehouses that now play host to a selection of whimsical cafes, state-of-the-art museums, and quirky restaurants offering an eclectic range of Bristol's finest craft beers and appetising culinary delights. It sounds like a perfect place to be for a young couple, and it is – but it's great for families too.
That's precisely why our tween and college-attending teenager enjoy it as much as we do. It is hip and happening and caters to people from all walks of life. What's more, if you're pressed for time and decide that the harbour is too far to walk, you can always hop onto a ferry and discover the beautiful scenery of the harbour from the water. My favourite thing to do is to sit back with a cheeky G&T or a warm cup of tea and take in the marvellous colourful houses of Bristol, the old steamships and the hustle and bustle of the local Bristolians on the sidelines.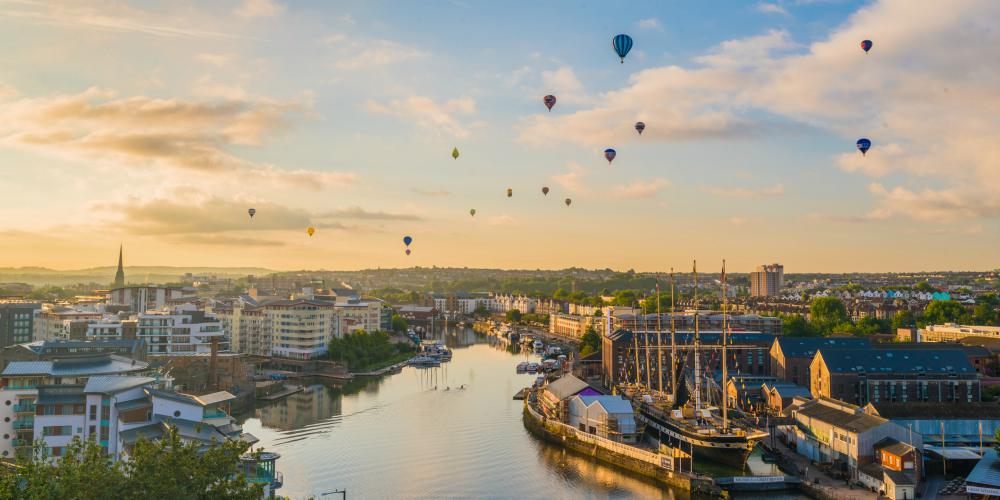 If you have some time to spare, you can also sneak a quick walk around Spike Island, located right behind the harbour. It's a haven for creativity and graffiti fans; if you look hard enough you might just find the 'The Girl with the Pierced Eardrum' mural by Bristol's very own born and bred Banksy, a graffiti artist. He is arguably one of the best graffiti artists in the world, and now I know where he gets his inspiration from.
In August, tourists and locals merge to enjoy the International Balloon Fiesta, an annual event held since the 1970s in which hundreds of hot air balloons fill the sky over a four-day period, attracting visitors from all over the world. It captures the lively atmosphere of this bustling little harbour city that we now call home and it's safe to say we're here to stay.
Popular family events in Bristol
November

Scribble and Sketch

Available for all ages, Scribble and Sketch offer a free morning of fun, informal art and drawing activities. Sessions are designed for both adults and children to participate together in a relaxed and creative environment. No pre-booking required.
December

Reindeer on the Roof by HodgePodge Theatre Company

Join Darcey on her epic adventure to get her new reindeer friend back to Lapland where he belongs and discover the true meaning of Christmas along the way. A magical festive show aimed at ages three and over, there will be four shows between 7-8 December at 11am and 3pm. Family tickets are £30 (two adults, three children).
December

Children's Christmas Carnival

Get the festivities going early with wonderful music from Raymond Briggs' The Snowman, an enchanting adventure tale following the relationship between a boy and a flying snowman, directed by Roger Huckle. Tickets are £14 for one adult and child, with each additional child £7. Kids' picnic boxes can also be purchased at an extra cost.
About the author
Fiona is originally from South Africa yet recently packed her bags and moved with her family to the UK to set up a new home. They love the small things in life and enjoy going out exploring together. Fiona's favourite pastime is taking photos and her family's goal for 2020 is to see a new place each month.
Want to become a PAID writer? Contribute an article to Family Traveller by submitting your work through the readers' travel notes section of the website. Don't forget to add images and include a short bio.