Off England's north-east coast is a haven where wildlife flourishes and visitors are limited. Family Traveller Editor Jane Anderson and her family visit the enchanting Farne Islands
Island memories
Much of my childhood was spent living on the north-east coast of England. That stretch of coast from the mouth of the River Tyne up north into Northumberland. Last stop before the Scottish Borders. I took it for granted that five minutes from my house was an epic stretch of fine yellow sand and a vast sea that sometimes crashed ferocious white waves over the pier at Tynemouth, or occasionally was deemed warm enough to swim in by my mum as we decamped on Whitley Bay beach for days in the summer holidays, stripy windbreak, buckets and spades and sandy egg and cress sandwiches in tow.
Most summers, we'd have a family day out to the Farne Islands. We'd jump in the car and drive an hour or so up the coast to a little harbour town called Seahouses, full of fish'n'chip shops and amusement arcades, and an impressive fleet of sightseeing boats to the Farnes, which seemed incredibly exotic, visible from the shore on a clear day. These trips were my first sea voyages, not to mention my first encounter with serious wildlife. The toy-like puffins and sleek grey seals stand out in my memory. Of course, I took the longevity of all this for granted. In the 1970s and 80s, there was little talk of climate change, overfishing, plastic pollution or endangered species. With oil drilling in the North Sea, there was always the threat of a spill following the SS Torrey Canyon disaster off the western coast of Cornwall in 1967, but in general, the North Sea felt like an indomitable force of nature. Surely it was in charge of its own destiny? It just seemed so vast and powerful as a child. I never doubted it could look after itself.
And thankfully, returning to the Farne Islands almost 40 years later, with my own children, Scarlett, 12, and Fin, nine, the generation brought up under the shadow of global warming, they remain a nirvana for 23 species of seabirds and a sprawling colony of grey seals, with more than 1,000 pups born every autumn. It was some 91 years ago that the National Trust bought the islands for £800 from the industrialist William Armstrong. And what a bargain! Because of this purchase, millions have shared in this gold standard of conservation, a favourite of naturalists Sir David Attenborough and Steve Backshall. If you've ever yearned to explore the Galapagos, I would advise you to head to the Farne Islands first.
On our family visit, we headed to Seahouses harbour to find the Serenity Farne Island Boat Tours kiosk, where two smiley Geordie ladies handed over our prebooked tickets.
We boarded our sturdy Serenity vessel for the voyage over, packed lunches in our rucksacks, as you won't find anything as disruptive as a café on these protected islands. The sun burst from behind the clouds and the view of the coast, Bamburgh Castle and the Cheviot Hills is stunning. We headed across Staple Sound to Staple Island and The Pinnacles. At the height of the breeding season, 1,000 guillemots can be seen on each pinnacle, isolated rock stacks that protrude 20m above the water. The guide onboard tells us how the eggs jockey for space on the tiny ledges, which is why they are pointy at one end, so they spin rather than roll.
The water is beautiful and clear, and it's an inspiring example of how exotic and wondrous the seas around our own island can be. Who would think the North Sea would offer such impressive wildlife-watching? Puffins are an incredible sight here, with their cute plump bodies and striped beaks. The Farnes are their summer breeding ground before they depart in early August toward the north coast of Scotland, then on to Iceland for nine months. And although rising sea temperatures have depleted stocks of sand eels, the puffin's favourite food, and they weathered July storms which flooded their burrows, these hardy fellows remain a force.
Every day, nine National Trust rangers, in permanent residence, balance conservation with a desire to educate the public about these island gems. Visitor numbers have been strictly limited since 1971. Just 400 privileged humans make it to the islands daily during the high season.
As we continue our sail, my kids squeal with delight as they spy grey seals and common seals sunbathing on the rocks. Our guide tells us scuba divers come to dive with the seals, which can hold their breath for over 30 minutes and plummet to depths of 75m. Visibility can be up to 20m, and the seals love divers to scratch them.
We're allowed ashore on Inner Farne, but only on its wooden walkways and a grassy picnic area near the lighthouse that dates back to 1825. We wander safely past sheer cliffs where shags, guillemots and kittiwake nest so close, the pictures you take make you look like an accomplished wildlife photographer.
We're visiting in late July, when the baby Arctic terns are a bit older, but go earlier in the summer and you have to wear protective headgear, as angry parents will peck your head while protecting their young. It's this exhilarating close proximity to nature that makes the Farnes so thrilling.
Northumberland cool
And it's not just the Farne Islands that should be drawing you and your kids up north. This part of Northumberland has a new cool about it. Coastal Retreats, the brainchild of Fiona McKeith, has recognised a gap in the market for seriously stylish self-catering houses, cottages, and flats in the north-east, often making the most of their coastal settings. Fiona can take a very average semi-detached pebbledash house in the fishing village of Craster (famous for its kippers), and transform it into something that wouldn't look amiss in the pages of Elle Deco. And when she says her places are family friendly, that doesn't just mean there's a stairgate or a few plastic cups in the cupboard. She means a generous supply of toys and books, funky bunk beds, highchairs and travelcots, proper kids' crockery and cutlery, games rooms and trampolines in the garden.
We are staying at Nook End, in the hamlet of Swinhoe, just a mile from Beadnell Beach. It looks bijou from the outside, but has a Tardis-like quality with a vast wood-beamed lounge with wood-burning stove, kitchen large enough to dine in and three good-sized bedrooms upstairs. The kids' bedroom has raised beds with a ladder, and dressing-up clothes ready and waiting in the cupboard. There are little cubbyholes that kids love, like the chest under the stairs next to a bookshelf full of interesting books. There are cosy knickknacks with a seaside theme, such as boat sculptures that rock, plus big modern furniture and every mod con in the kitchen. The garden is vast, with a barbecue, and across the lane is another huge lawn with a football net, trampoline, Wendy house, games room and revolving glass pod.
From our countryside-meets-coastal idyll, it's a quick drive to many fun places. Top of our list is Alnwick Castle and Gardens. The second-largest inhabited castle in the UK, it's been home to the Duke of Northumberland's family, the Percys, for over 700 years. Looking around the incredible rooms, you can see family photos next to ancient portraits. It also has the massive attraction of being the setting for some of the Harry Potter films, and kids can take part in broomstick tutorials, complete with flying and levitating. There's also a Knight's Quest our kids enjoy, Scarlett dressing as a medieval princess and trying out some tile-making, while Fin pelts his dad with felt rats in the stocks.
Alnwick Gardens are an attraction in their own right, with an incredible fountain, the Grand Cascade, that kids can play in at the bottom, collecting the water in mini trucks and dumping it, not to mention a spectacular treehouse with high wooden walkways wobbling between the trees. We're visiting in the summer holidays, and are delighted to discover a fairytale trail, offering lots of fun clues to solve, such as finding Cinderella's slipper in the delphinium garden.
The highlight for many kids is the Poison Garden. Visitors must only enter the garden with a guide, as 90% of the plants can kill, so it's definitely not for toddlers. Scarlett and Fin love listening to our droll guide, who informs us that rhubarb and dock leaves are poisonous, that you can eat nettles despite their sting… and that three berries of deadly nightshade are enough to kill a child.
Adventures inland
The next day, we leave the coast behind to head inland to the mighty Kielder Water & Forest Park, home to the biggest man-made lake in northern Europe and the largest working forest in England. It's well known for its dark skies, and is perfect for stargazing fans. We're there to pick up bikes from The Bike Place and head out on a small part of Kielder Water's mighty 27-mile shoreline. It's hillier than we were anticipating, and the kids only make it three miles to The Head, an awesome sculpture like a giant's head emerging from the ground. Lots of fun is to be had scrambling inside the skull and upstairs to hang out of his eyes. After dropping off the bikes, we head to Kielder Castle Café for a much-needed cuppa and the opportunity to look at a live TV feed of an osprey's nest.
We end our northern travels by going to back to the coast and Newton-by-the-Sea, a tucked-away hamlet at the start of another vast stretch of beach backed by impressive dunes. The village green is surrounded by whitewashed 18th-century fishermen's cottages, and at its corner is The Ship Inn, a flagstoned pub and microbrewery that serves the best crab sandwiches around. As we lie on the green in the sunshine, enjoying our sarnies and Emblestones rich malty brew, I can honestly say this holiday has been on a par with anything overseas – and a lot cheaper than the Galapagos!
Northumberland Coast: The Lowdown
Where to stay
Nook End sleeps 6 and costs from £1,299 for seven nights during the school summer holidays. coastalretreats.co.uk
What to do
Serenity Farne Islands Boat Tours
From £13 per adult and £9 per child (4-15), but varies depending on the tour. See website for full prices.
National Trust members do not need to pay to land on the Farne Islands. Non-members must pay landing fees to wardens upon landing on Inner Farne and Staple Island:
Inner Farne: March, April, August, September & October – adult: £6.30, child £3.20, family: £15.80
Inner Farne: May, June & July – adult: £7.40, child £3.80, family: £19.00
Staple Island: May, June & July – adult: £7.40, child £3.80, family: £19.00
Hire bikes from The Bike Place, Kielder Water and Forest Park. From £15, bikes for children dependent on sizes
Alnwick Castle
Adult (17+ years)              £14.95
Child (5-16 years)             £7.60
Find out more about Alnwick Castle and book.
The Alnwick Garden
Single                                    £12.10
Child                                      £4.40
Find out more about Alnwick Garden and book.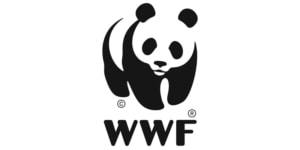 WWF says…
Marine Protected Areas, in which fishing, shipping and coastal development is closely managed, restricted, or forbidden altogether, can help to protect marine habitats and species, allowing them to recover and regenerate. By protecting our oceans, WWF has shown that MPAs can also generate enormous social and economic benefits, as well as increase the resilience of our oceans to climate change. But despite strong commitments by Governments around the world to establishing MPAs in 10% of our oceans, globally we are way off the mark.
In England and Wales, Marine Conservation Zones (MCZs), a type of MPA, are being designated to protect important marine wildlife and habitats. But to be successful, WWF believes that the UK Government needs to designate more new MCZs to create a joined-up network of sites, and that it needs to invest more time and resources in their management. The Farne Islands are now home to four recently established MCZs in Coquet Island to St Mary's Island off Whitley Bay, Farnes East, Fulmar and Runswick Bay. The sites protect colourful sponge and coralline algae habitats, home to creatures including crabs, lobster and sea urchins and are well worth a visit. If you're lucky you'll also spot some harbour porpoises, seals, white-beaked dolphins and even some types of whale.
Find out more about the work WWF are doing to protect UK seas here and through the Celtic Seas Partnership at celticseaspartnership.eu
Looking for more wildlife encounters? Don't miss these amazing places where you have the opportunity to spend the night with wild animals