Family Traveller reader and mother of two, Michelle Frew-Leyden, reviews her favourite rural retreat, Fowey Hall Hotel in Cornwall.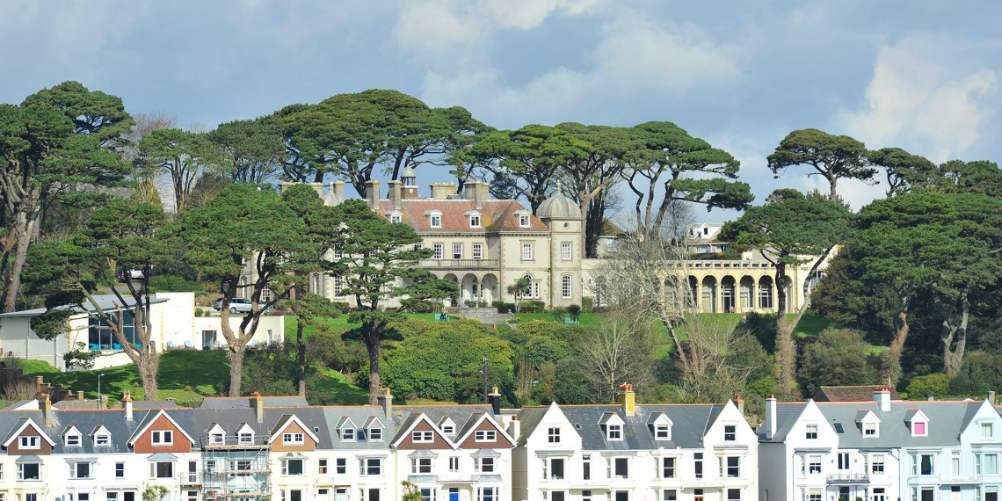 Emerging through the grand entrance of Fowey Hall Hotel, the first thing you notice is the smell – the distinctive and comforting scent of a burning fire that immediately makes you feel at home. Ever since my son was two (he's seven now) we've been making the trip to Fowey Hall to spend a few days unwinding and momentarily forgetting the pressures of everyday life. The first time we stayed there was after a stressful period in our lives, when my husband and I were desperate to get away for a while and spend some quality time with just the three of us in what we hoped would be a beautiful and tranquil setting.
Fowey Hall ticked all those boxes and exceeded expectations in ways we could never have envisaged. The place felt magical and healing and ever since, we have returned once or twice a year to what is now our spiritual home.
We have since added another child to the mix who we brought with us to stay there when he was just eight weeks old. In fact, one of my fondest memories is of him waking up at 5.00 am for a feed and me creeping downstairs to the lounge so as not to wake my husband and other son. I found a quiet corner on a sofa and was soon discovered by the wonderful night porter who stoked the fire and insisted on bringing me tea. I felt as though I could have moved in.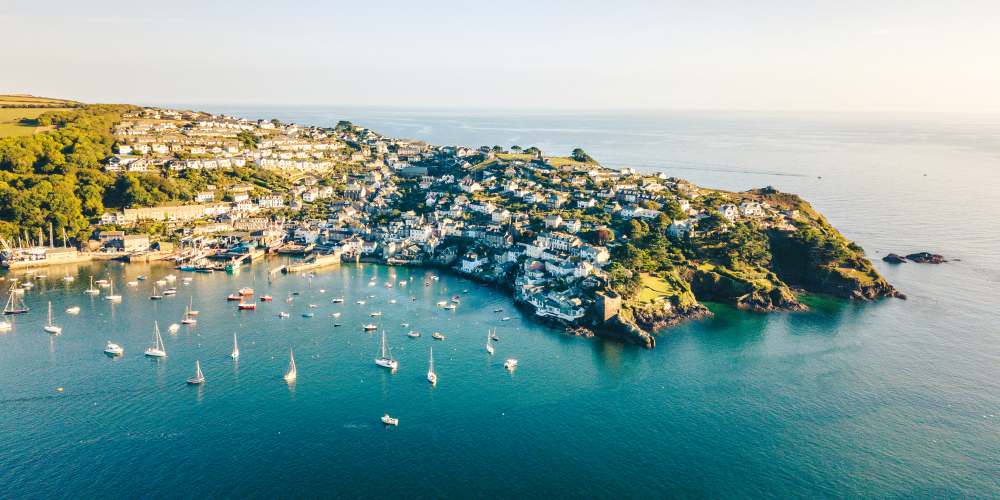 There are so many positives about Fowey Hall that it's hard to know where to start. The hotel itself is set in a beautiful, old Victorian mansion house, sitting atop a hill overlooking the estuary and the town of Fowey. The town itself is a stunning Cornish chi chi bolt-hole; it's a treasure trove of little boutiques, cafés and restaurants. It was also home to Daphne Du Maurier, so if it was good enough for her, then it is certainly good enough for us.
There are many hotels that market themselves as 'family-friendly', yet this is the only one I have ever stayed at where I have felt truly and utterly relaxed, knowing that my kids are happy and allowed to be as noisy as they wish – the staff positively encourage it.
There are games and toys in the lounge rooms, wellies and umbrellas for wet days, fishing nets and bucket and spades for beach days, a library of DVDs and books to borrow, a games room and cinema room. Each day of your stay, you are entitled to two free hours of childcare in the Bears Den crèche, a lovely, warm space filled to the brim with toys and activities for kids up to eight years old. The staff are wonderful and my boys always get excited about spending time there away from their 'boring' parents.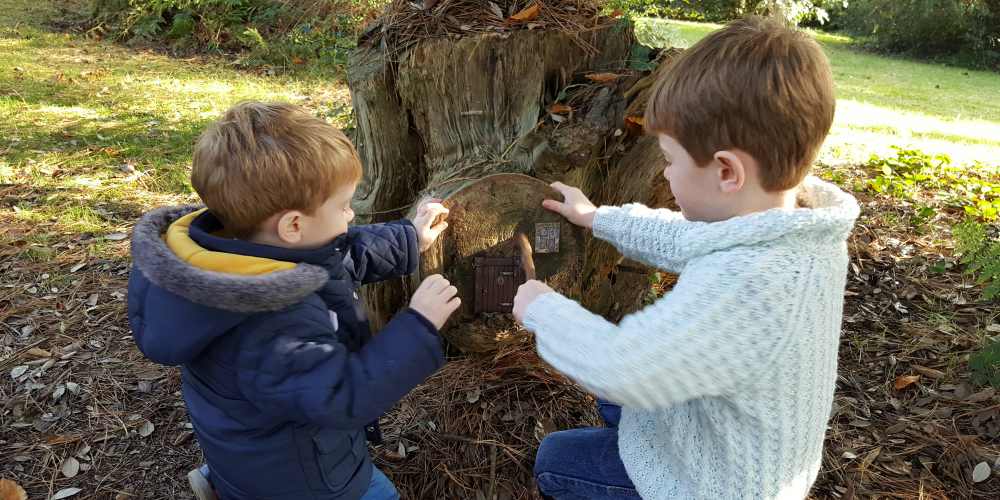 During school holidays, the crèche run activities in the evening and they also provide a babysitting service should you want to spend some adult time together at dinner. On a Sunday you even get to have a lie in! You can have breakfast and papers in bed while the Bears Den staff come and pick up your little ones to feed and entertain them while you enjoy some down time.
The pool and spa area is a fantastic space. We've always found the pool to be spotlessly clean and it never gets too busy. It is undoubtedly my boys' favourite thing about staying at Fowey, so much so that they sometimes manage to fit in two swims a day. We often make use of the two hours free crèche time to enjoy a massage in the Spa, where the staff are always friendly and welcoming. The atmosphere is so relaxing and peaceful that I usually end up drifting off to sleep halfway through my massage.
Outside in the beautiful gardens there is a massive trampoline, pirate ship, zipwire, football nets, climbing frames – the list goes on. And, if you look hard enough, you can spot some pixie doors hidden away in the tree trunks.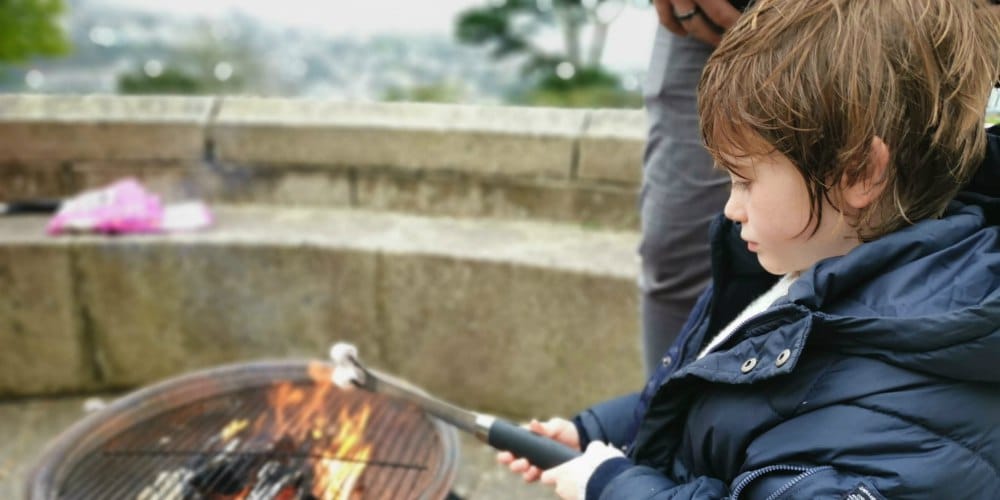 Meal times are as relaxing as they can possibly be with young children. There are a few different sittings so you can choose between an early high tea or dining a bit later as a family in one of the three restaurant areas. Or, make use of the babysitting service, leaving you and your other half to dine alone when, after 7.30 pm, the restaurant is a child-free zone, although older children are welcome at this time.
The menu is packed full of kids' favourites and the staff are very happy to make changes to the dishes to suit the taste of little ones. The produce is fresh, local and delicious, meaning we always return home after a few days having eaten our body weight in food.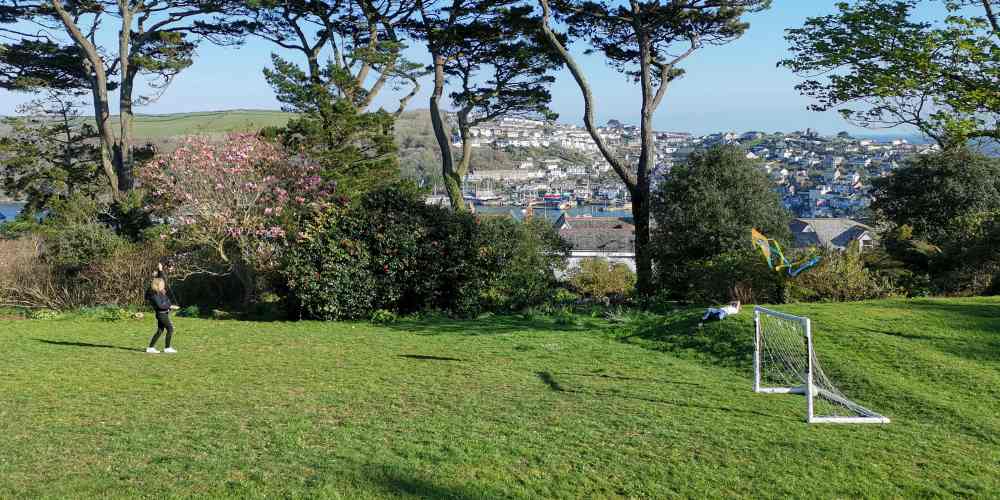 There's a certain magic to Fowey that I can't quite put my finger on. While the staff, facilities, wonderful spacious rooms and the way they treat your children are all exceptional, it's also something much more than that. It's the vital ingredient, the X-factor that's difficult to place yet we all know once we've experienced it. It's the reason we go back year after year and will continue doing so for many years to come. 
Fowey Hall is part of Luxury Family Hotels. Read our review of Ickworth Hotel, another of their family-friendly retreats, nestled in the Suffolk countryside. Also, check out our selection of the six best luxury hotels for families in the UK for inspiration this autumn.
About the author
Michelle is the mother of two boys aged five and eight. Originally from Glasgow, she currently lives in Oxford where she enjoys yoga, socialising and curling up with a good book. Of the many great family holidays she's had, Halkidiki stands out as one of the best, while her dream holiday destination would be to the Datai Langkawi or a safari in Botswana.
Want to become a PAID writer? Contribute an article to Family Traveller by submitting your work through the readers' travel notes section of the website. Don't forget to add images and include a short bio.