A fantastic meal followed by a good night's sleep in a stylish and cosy room? Yes it is possible with kids in tow and can actually be the ideal UK mini break. Which is why this guide of the best gastropubs with rooms, from old-fashioned trips to cool and contemporary getaways, will inspire your next weekend escape.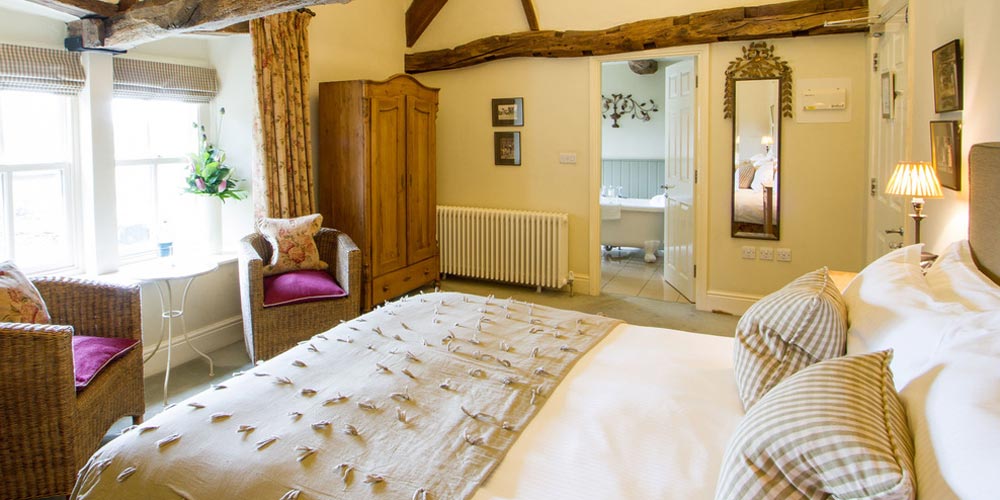 1/5

The Punchbowl, Crosthwaite, Cumbria

Heading out on a bracing walk in the Lyth Valley and stopping here for a night of refuelling takes a bit of beating. Pitched in the Lake District and in a place where the setting's cosy, the atmosphere's warm and the kitchen dishes up food of a very high standard, the spruced-up Punchbowl carries off weekend family escapes with aplomb: they'll happily pop z-beds into your room for the kids, and will keep your brood happy with high-quality homemade ice creams and some knockout Sunday roasts and fish and chips. All dishes are prepared with finesse and top-notch ingredients – the food is better than you'll find in many restaurants. There's scallops with seaweed butter, Cumbrian lamb loin and seabass with Morecombe Bay shrimp butter sauce, followed by excellent desserts including passion fruit souffle and classic custard tart with nutmeg. You might need to slip into your fat pants after munching on its moreish dripping-fried chips, but who diets on the weekend anyway?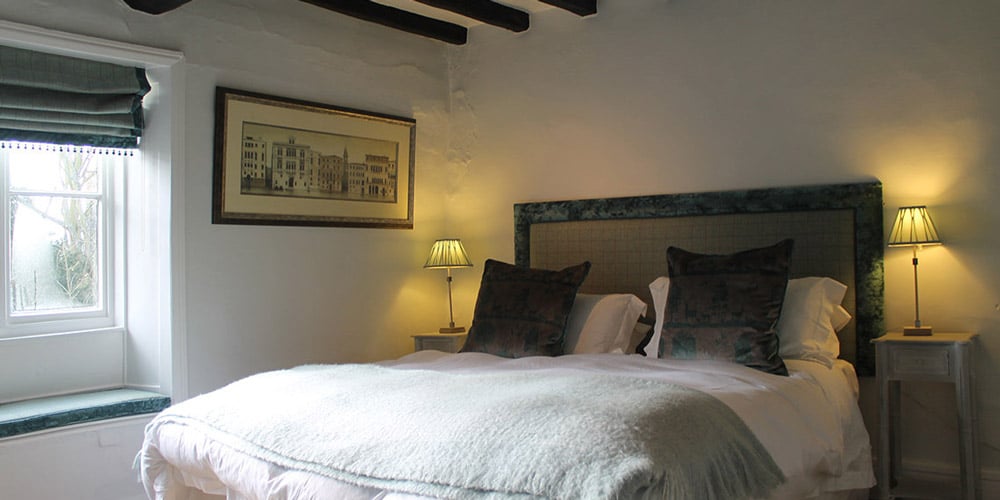 2/5

The Churchill Arms, Gloucestershire

We fall it love with gastropubs because of the food, but it's impossible not to love this olde worlde pub for its quaint charm. For starters, it's in one of those devastatingly good-looking locations in the Cotswolds – all green, rolling fields and eye-catching sunsets. And when it comes to serious food, The Churchill Arms sets the standard, with chef Nick Deverell-Smith at the helm, an alumnus of Gordon Ramsay, Marcus Wareing and Eric Chavot. Having said that, there's nothing stuffy about the atmosphere: the place has the essence of a cosy country pub, but with top-notch foodie credentials. Here you can dine on superb plates of modern British cooking that highlight the region's natural larder – think braised lamb shank and pork T-bone. There's also a very reasonable and faultless food and wine pairing menu for £40. Kids can get stuck into pub grub favourites such as mac 'n' cheese, scampi and chips, and sausage and mash after working up appetites whilst pottering around historic villages and Blenheim Palace. And when it comes to bedding down in one of the three handsome and lovingly restored rooms, your little ones can drop off in the provided cots or in an adjacent room.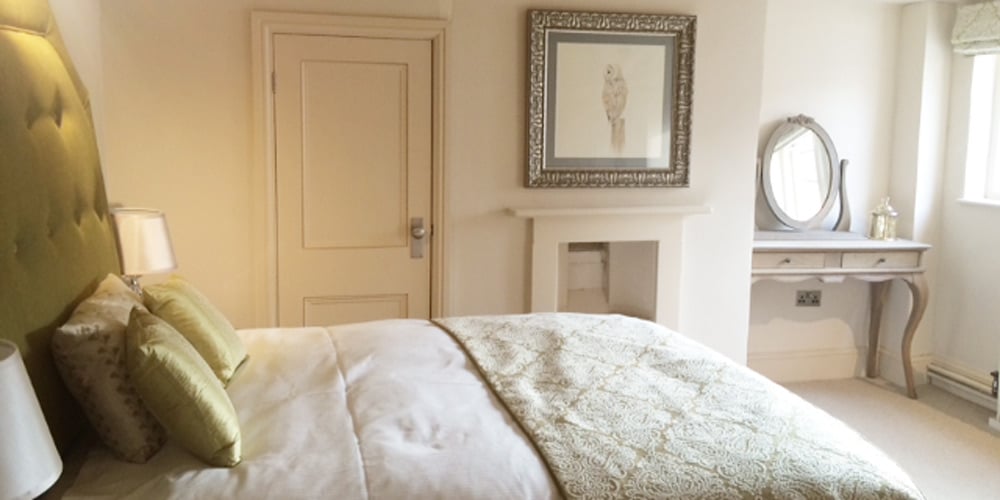 3/5

The Boot, Derbyshire

This revamped 17th-century inn excels itself when it comes to cool country escapes. Rooms are classic and serene and can easily accommodate extra beds. Older kids, meanwhile, can have their own digs with the interconnecting family suite. Did someone say some adult alone time? Head downstairs and you'll discover a pub that knows how to have fun: from craft beers brewed on-site to inventive cocktails, you won't be going thirsty. The attention to detail in its menu is staggering, too: there's beef tartare with wasabi, kohlrabi (cabbage-like vegetable) and caviar; lamb rump with wild garlic crumb, sweet bread and goats curd; and spiced monkfish with dahl, coconut and coriander. Sublime desserts including dark chocolate ganache with espresso glaze and walnut ice cream; and salted caramel parfait with praline, caramelized banana and passion fruit sorbet, really up the ante. Crowd-pleasing dishes for kids include fish and chips and tomato tagliatelle, whilst sticky toffee pudding, chocolate brownie and ice cream take care of the sweet stuff.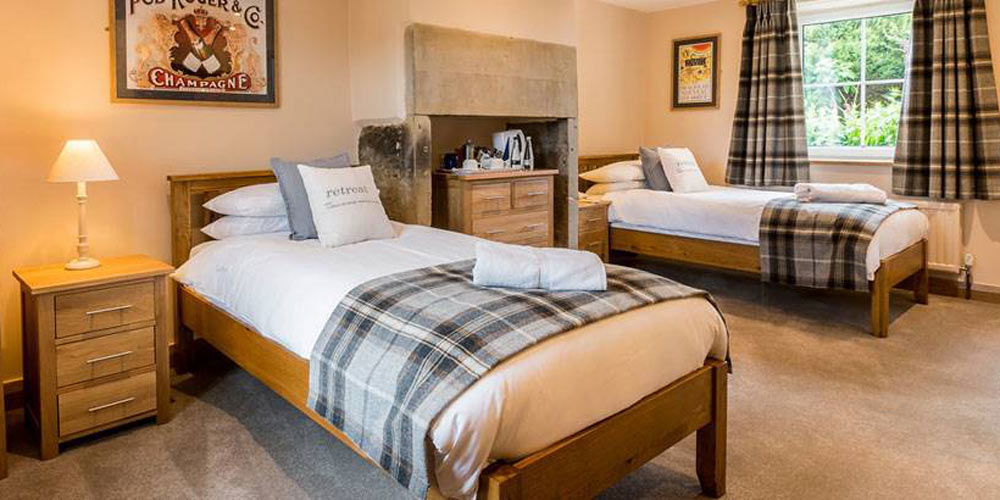 4/5

The Three Acres, West Yorkshire

A prime cut for culinary travellers, The Three Acres really pulls out all the stops with its exquisite menu. Perfectly executed plates include cumin spiced lamb confit, whole dover sole with cockles and grills, from chauteaubriand to lobster with garlic butter. And hats off for its dreamy dessert menu: we're talking spiced rum brioche with dark chocolate mousse and coffee marshmallow; elderflower panna cotta with strawberries; and caramelised banana with malted milk ice cream. If they don't get you salivating, nothing will. If your brood are budding foodies, order them a half portion of the main meals, whilst little mouths will relish its small plates of chicken goujons, sausage and mash and fish and chips. When you're refuelled and retoxed, mooch on over to your room: extra beds and cots are available for the kids, whilst the family suite includes a sofa bed. From its relaxed, pubby interior to a bar that hums until late and high standards in the kitchen, this perennially popular pub ticks all the boxes.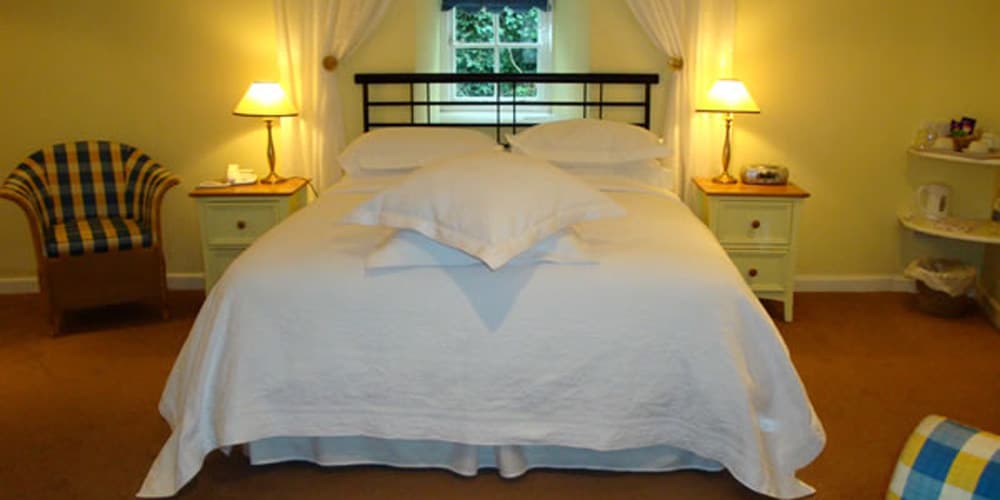 5/5

The New Inn, Exeter

You know you're on to a good thing when your digs for the night have a thatched roof. Visit this characterful 13th-century pub and you and your little ones will eat exceptionally well. We're talking orange pepper dusted cod, confit of duck leg, and terrine of venison and pork with pistachio on the frequently changing menu. Little ones can take their pick from a kids' menu or go off piste with a smaller portion of the main dishes. Inside, it's classic pub territory with wooden beams, a roaring fire and country-cottage style rooms – including a family room with extra beds. Outside, its suntrap garden is a charming spot to sink a Pimm's or two, and that envy-inducing Instagram shot can be taken whilst sitting in the shade of the pub's giant weeping willow besides a babbling stream. Children will go mad for the resident Amazon Blue Parrot, 'Captain', who will blow their minds with his chattering and the classic full monty brekkie goes down a treat, too.