1/15

  Family weekend at Sadler's Wells

World leading dance house Sadler's Wells is hosting a two-day festival of family-friendly events, with fun activities complementing two shows: Snow White, the classic Grimm's Brothers tale and Digitopia, a digital wonderland of contemporary dance, focusing on the synergy between urban contemporary dance, electronic music and digital art and taking young audiences into a sci-fi-like environment, where digital animations of brightly coloured patterns explode and morph with the movement of dancers.  There are also dance workshops based on both the shows plus a stay and play workshop exploring dance and technology. Rosie Heafford and the team from Second Hand Dance will stage pop-up performances, dress ups and interactive games to get kids moving. The foyer will be transformed into an enchanted forest, with an atrium covered in a sea of books. Children will be encouraged to leave 'wishes' on apples and leafs, and to share their own stories by contributing to the 'Once Upon A Time' wall. The Story Den room will be filled with books to read, and a 'book bed' where duvets are turned back to reveal book pages.

When/Where: 25-26 March, Sadler's Wells, London

Price: Snow White £12 – £18; Digitopia £7 – £12; Family Dance workshops £2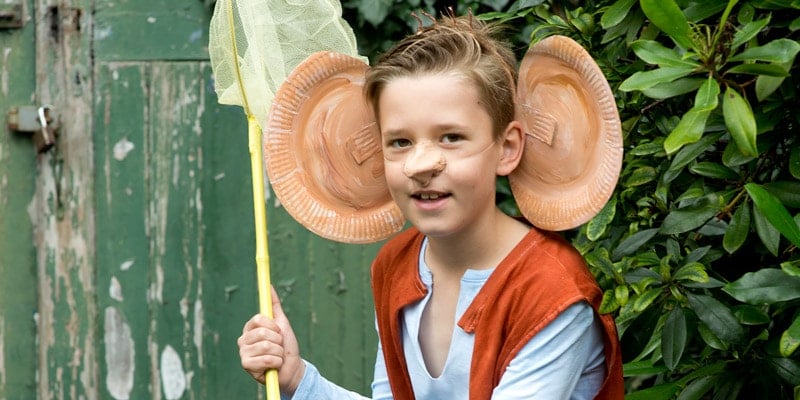 2/5

World Book Day

Every year, on World Book Day, Book Aid International encourages school children to raise funds so the charity can send books to libraries in Africa by donating £1 on to dress up as their favourite book character. If you're less than a whizz on the sewing machine, we know the thought of creating a costume can leave you panicking at the last minute about what to dress your little one in. So,  you'll love the new resources that Book Aid International have especially designed to help even the least artsy and craftily-fingered mums out there – including 18 dress-up sheets with easy step-by-step instructions to transform your tot into The BFG, Tom Gates, Gangsta Granny, Angelina Ballerina, The Very Hungry Caterpillar, Willy Wonka and more. You'll mostly need just old clothes, paper plates, string and sticky tape – genius! And you can get your little one to help out and make an afternoon of it.

When/Where: World Book Day falls on 3 March, nationwide

Price: the dress up sheets are free to download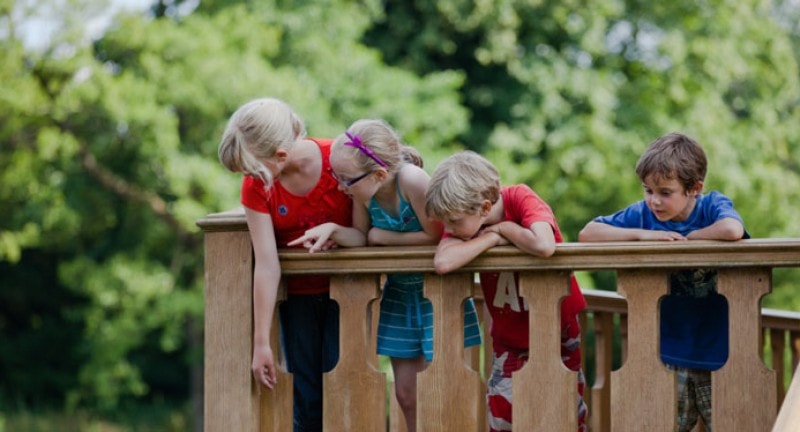 3/15

 Discover Lincolnshire… for free!

Head for Lincolnshire in March for the annual Discover Lincolnshire Weekend and enjoy two days of family fun when many of the county's top attractions open their doors for free or with extra special discounts. Highlights include free rides on Lincoln's open-top tour bus, guided tours of the grounds at award-winning Lincoln Castle, a chance to see a Victorian police station turned theatre, and a host of free food and drink at various venues as well as free entry to the Discover Lincolnshire Food Festival. Other attractions taking part in the jam-packed weekend include Sleaford's historic Cogglesford Watermill and Cranwell Aviation Heritage Centre. Lincoln Castle – fresh from its £22m restoration last year – will offer free guided tours of the grounds at selected times, while entry will be free to neighbouring Lincoln Cathedral over both days. Not all venues are open on both days, so do check before travelling.

When/Where: 12-13 March, various venues in Lincolnshire

Price: Free or special discounts on offer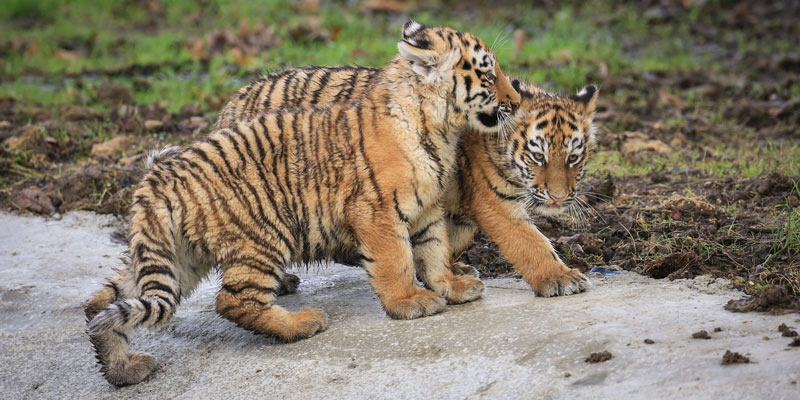 4/15

 Cute new tiger cubs at Woburn Safari Park

Take a look at these cuties! Two rare and critically endangered Amur tiger cubs, born in September last year at Woburn Safari Park, have been busy exploring their new home where they are now on view to the public for the first time. The playful six-month-old cubs have left their enclosure and are old enough to live in the main tiger reserve (part of the Kingdom of the Carnivores section in the Road Safari), where they're being given the grand tour by their mother, four year old Minerva. See them learn to play, pounce, sharpen their claws, feed on meat and cause plenty of mischief. These are the first tiger cubs to be born at Woburn Safari Park in 23 years, so it's an important landmark for keepers.  The latest estimates show that numbers of Amur tigers (also referred to as Siberian tigers) are as low as 520 in the wild. Other things to see on your visit? Don't miss Desert Springs, a walk-through enclosure with meerkats, mongoose and porcupines; Sea Lion Cove, the UK's only indoor sea lion pool with a high-tech 3D cinema screen.  Plus the wonderful Elephant Meadow and Kingdom of the Carnivores.

When/Where: open daily until end of October, Woburn safari Park, Bedfordshire

Price: see the website for discounted tickets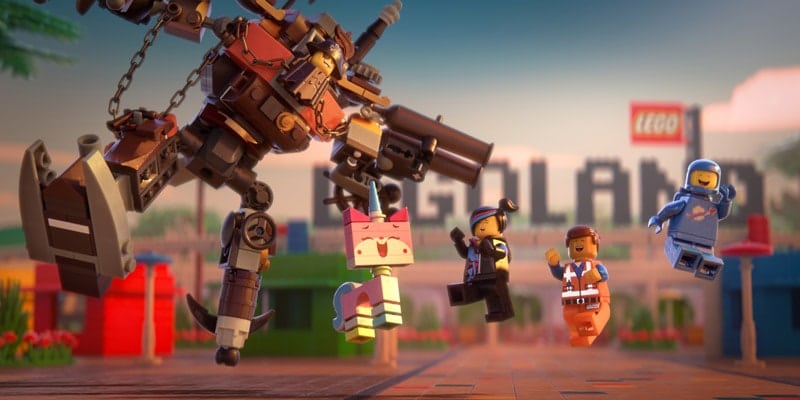 5/15

 The Lego Movie 4D

It's time to feast your eyes on a fresh fix of your favourite blockbusting heroes in this brand new 4D film that re-unites the characters from the original movie at the LEGOLAND Windsor Resort and LEGOLAND Discovery Centre Manchester.  The riotous, action-packed plot sees Emmet, Wyldstyle, Unikitty, Benny and MetalBeard receive a mysterious invitation leading them to a new theme park, bearing a suspicious resemblance to LEGOLAND®. Watch as our heroes are thrust into the middle of an evil secret plot masterminded by the scheming Risky Business. The larger-than-life experience will sweep the audience right into the action as the gang hurtle through a fast paced adventure featuring some very special theme park attractions, from Unikitty's cute and colourful 'Wainbow Wubble World' to Wyldstyle's 'Super Cycle Mega Ride' and MetalBeard's 'Pirate Plunder Danger Cave'.  It's up to Emmet and Wyldstyle, enlisting the Master Builder skills of the audience, to try and save the day.  Expect wind, water, fog, smoke and special lighting effects to bring the story to life.

When/Where: opens 11 March at Legoland Windsor Resort and LEGOLAND Discovery Centre Manchester

Price: free with entry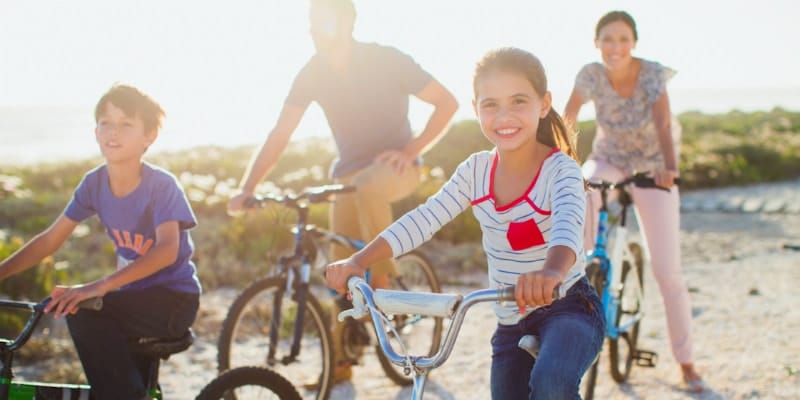 6/15

 Join in the Sport Relief games

Get the family together and get active by joining in with Sainsbury's Sport Relief Games – and raising money for good causes whilst you all have fun and keep fit. Why not walk (or run) the Sainsbury's Sport Relief Mile – join in a local event or just do it yourself.  Better off on a bike? Then gear up for the Sainsbury's Sport Relief Cycle. There are pedal-powered events across the country to suit all ages and abilities including a 3 mile Family Cycle. And if you have some water babies in the family, them dive into the Sainsbury's Sport Relief Swimathon, the UK's biggest swimming event, taking place in over 600 venues across the UK, including the London Aquatics Centre at Queen Elizabeth Olympic Park. Get sponsored to swim anything from 1.5 km to 5km or join a relay team and help Sport Relief make even more than the £71 million raised in 2014.

When/Where: 18-20 March, nationwide

Price: entrance prices for each event differs, see website for details
7/15

 Horrible Histories maze at Warwick Castle

There's a new a-maze-ing attraction opening at Warwick Castle this month. The Horrible Histories Maze 'Get Lost in Time' in a new multi-sensory maze  with a difference: the aim is not to reach the centre, but to reorder the muddle that mischievous Rattus Rattus has made of time, and find the way out! Equipped with a passport, your challenge is to unravel clues and get your passport stamped in every awesome area. En route there will be all the gore and more you'd expect from Horrible Histories. You'll encounter savage Stormin' Normans, Slimy Stuarts, the treacherous Gunpowder Plotters and Woeful Witches with their noxious concoctions! There'll also be moving walls, interactive puzzles, water and lots more surprises.

When/Where: The maze opens on 19 March, Warwick Castle Price: entry is included in general admission – for the best value entry, book online five days in advance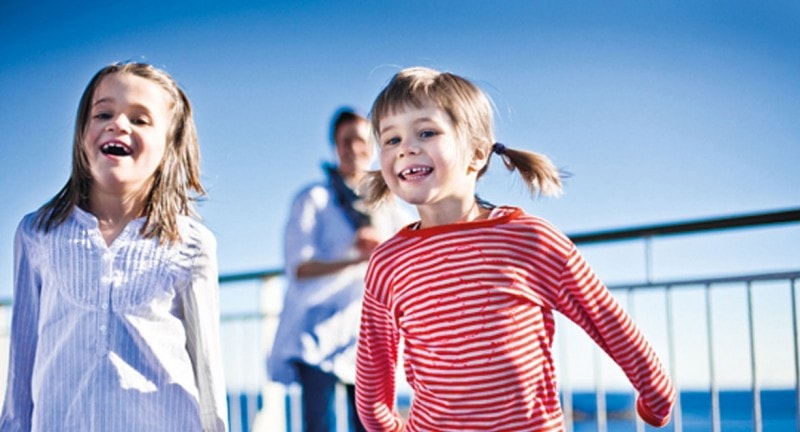 8/15

 National Ferry Fortnight

Discover Ferries, the body which promotes ferry travel from and around the UK is encouraging anyone who hasn't taken a holiday by ferry to be a 'ferry first-timer' and hop onboard. There are some great offers to be booked during the fortnight which, they say, require no stressful queues in airports and are perfect for families with pets, bikes, lots of baggage or gourmands looking to return home with a few cases of wine. On board many ferries you can expect a la carte restaurants, bars, cinemas, kids zones and play areas, shopping malls and bright family lounges. Some even have a swimming pool, Jacuzzi and sauna!  Head to Jersey, Guernsey, the Isle of Wight, Shetland, France, Holland, Spain and more.

When/Where: 5-19 March, nationwide

Price: ferry ticket prices vary, see website
Find out more: discoverferries.co.uk for some great ferry offers available to book during the fortnight.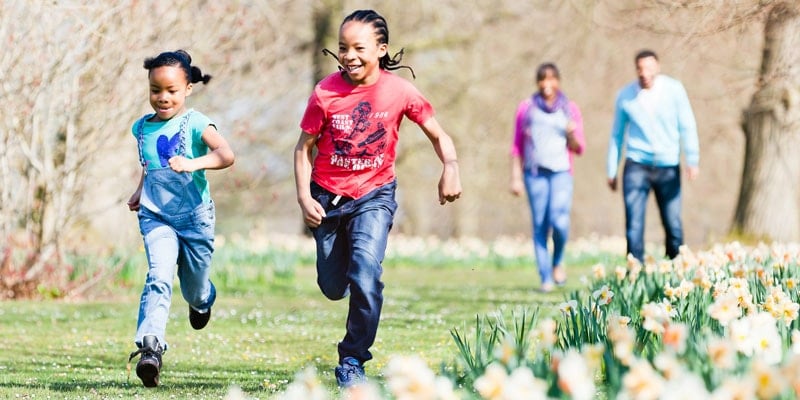 9/15

 Cadbury's Easter Egg trails

Cadbury is offering fun family Easter Egg hunts in 300 National Trust locations across the UK. The Easter Bunny will leave clues that take you around gardens and grounds, many with a Beatrix Potter theme (it's her 150th birthday this year) so you may bump into old Mr McGregor as you make your way around his garden hunting for eggs or follow in the footsteps of Squirrel Nutkin. While the children hunt for clues to receive a prize egg, parents will enjoy exploring some of Britain's most inspiring places from spring woodlands and coastal trails, to historic homes and castles. And there'll be egg-citing games in some locations – egg-rolling, egg and spoon challenges and even egg-golf.

When/Where: selected dates between 25-28 March, selected National Trust properties nationwide

Price: from £2 per Easter Egg hunt as well as usual admission prices.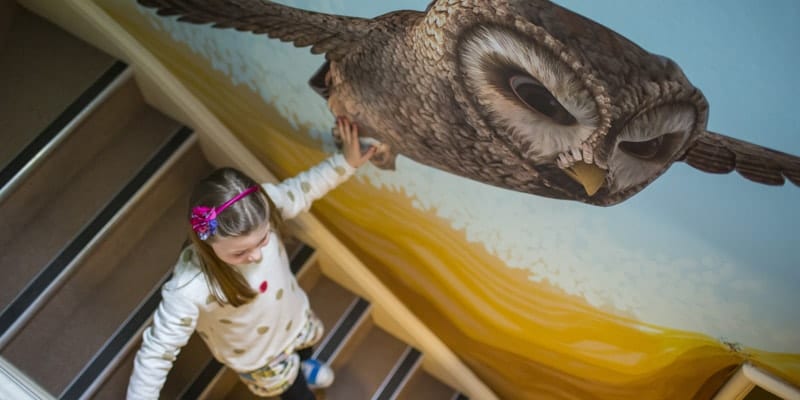 10/15

 National Trust children's book festival

The first ever National Trust Children's Book festival weekend takes place in the fairy tale gothic surroundings of Wray Castle, nestling in the woods alongside Lake Windermere. There'll be author and illustrator events inside Wray Castle with Axel Scheffler, Philip Ardagh, Benji Davies, Sophy Henn, Steve Antony, Jo Empson, Christopher Lloyd, Malcolm Judge, Phoenix Comics, Tracey Corderoy and Steven Lenton. Plus there are plenty of outdoor activities in the castle grounds suitable for families with children such as craft-making, storytelling, a literary quiz around the castle, face-painting and Squirrel Nutkin raft-building with the National Trust rangers. Lounge in the Phoenix Comics chill-out room or have a stroll in the castle grounds or bring your bikes to explore the cycle trail. You can even arrive in style on special Book Boats, running over the weekend from Brockhole.

When/Where: 5-6 March, Wray Castle, Cumbria

Price: £5 per ticket for the whole day, for non-National Trust members (£3 for NT members) with Free Admittance for Under 3s. Tickets for author events:  £5 each. Children under the age of 12 must be accompanied by an adult to author events.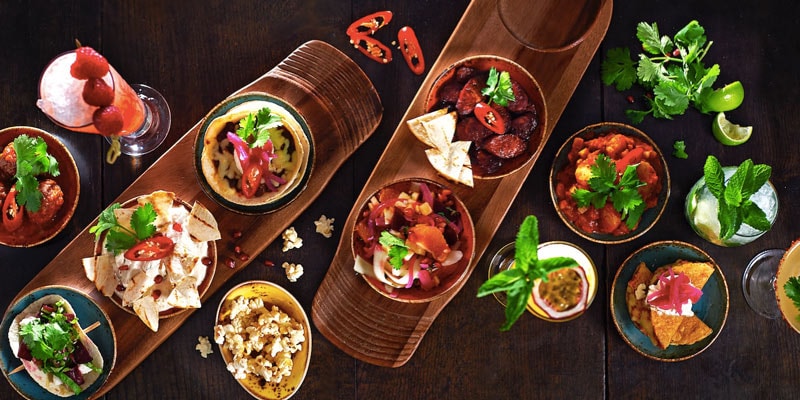 11/15

 Check out Chiquito

There's an exciting new menu just launched at Tex-Mex favourite restaurant Chiquito which includes a whole new section of  'Street Food' taking inspiration from the traditional and lively markets of Mexico. Highlights include Spicy Chicken Crispy Tacos, Sweet Chorizo Croquettes with sweet Jalapeño Jelly and a Five Bean Tortilla Stack – the small plates are perfect for picking and sharing. Also new to the menu is a Hero Burger topped with slow-cooked pulled pork, sliced chorizo, red jalapenos and Monterey Jack Cheese  – it's already a finalist in the National Burger Awards 2016. Kids can choose from favourites such as BBQ Chicken Wraps, Burgers, Pizzas and Chicken Skewers and the Young Adult menus include everything from Fajitas to Enchiladas, Tortilla Towers to Crispy Tacos. Why not treat them to a Mocktail and yourselves to a Cocktail while you're at it?!

When/Where:  open daily, 88 restaurants nationwide

Price: The Kids Menu is £4.95 and the Young Adults Menu, £7.95 to include any main, dessert and drink and a choice of veggies, salad or baked beans on the side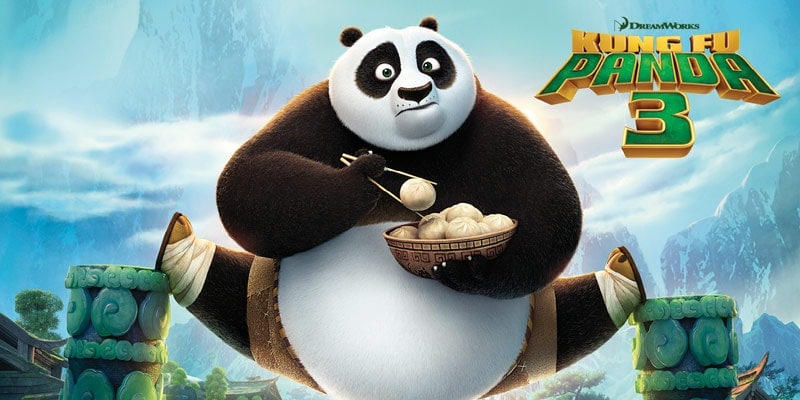 12/15

Kung Fu Panda 3

Everyone's favourite black and white bear is making his comeback in his biggest comedy adventure yet, causing more panda-monium than ever. In KUNG FU PANDA 3. Po's long-lost panda father suddenly reappears, and the reunited duo travels to a secret panda paradise to meet scores of hilarious new panda characters. But when the supernatural villain Kai begins to sweep across China defeating all the kung fu masters, Po must do the impossible—learn to train a village full of his fun-loving, clumsy brethren to become the ultimate band of Kung Fu Pandas! Expect laughter, excitement and the voices of Jack Black, Bryan Cranston, Angelina Jolie, Dustin Hoffman, Jackie Chan, Seth Rogen, Lucy Liu and more to bring star-appeal.

When/Where:  in cinemas nationwide from 11 March

Price:  ticket prices vary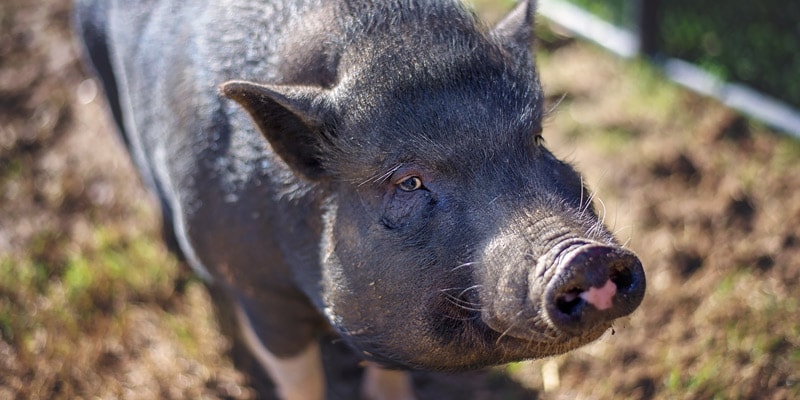 13/15

 Tapnell Farm Park

At its peak this farm milked 800 cows and produced 24,000 litres of fresh milk 365 days of the year. Today it's still a working farm but it focuses on rearing young stock and growing maize, as well as providing a great visitor attraction for families to explore, learn and enjoy. New for 2016 will be Tapnell Farm Park, one of the largest visitor attractions to the island in almost 15 years, which will feature an immersive 'Moo-seum' of beef and dairy history, a large indoor soft play barn complete with cafe to relax in, outdoor activity areas with pedal go karts and a 'jumping pillow', as well as informative farm tours. There'll also be the chance to get up close and personal with a range of farm yard animals and you can meet the friendly mobs of wallabies and meerkats (or enjoy the life-size painted cow collection. Look out later in the year for Adventure Activities UK which will be launching their flagship activities base at Tapnell, adding a high ropes course, mountain boarding track, zorbing run, rock climbing wall, archery range and bush craft area.

When/Where: opens end of March, Tapnell Farm Park, Isle of Wight

Price: see website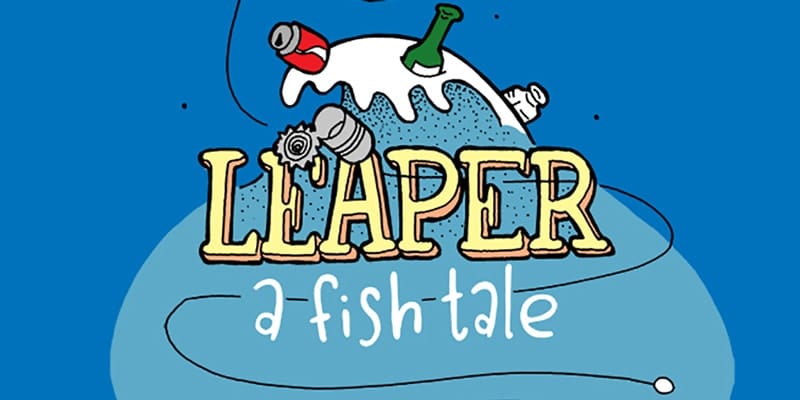 14/15

 Leaper, a fish tale

This new family theatre show highlights the fact that fish are slowly starting to disappear from our rivers and seas. (In fact, some research suggests that wild fish could be a thing of the past by 2048!) It follows one fish's magical quest against the ever-growing natural and man-made monsters in our waters – over-fishing, chemical-pollution, plastic bags and other household-waste for example. How can one little girl help to stop this? Using their signature blend of beautiful puppetry and mesmeric music, the theatre company Tucked In explore the colourful (but sometimes toxis) world beneath the water's surface. The show aims to entertain but also educate children (and adults of course!) on themes such as conservation and how we might create a sustainable future for life in our waters.

When/Where: 19 March – 30 April, selected theatres nationwide including London Lyric Hammersmith, Dorchester, Scarborough, Oxford.

Price: ticket prices vary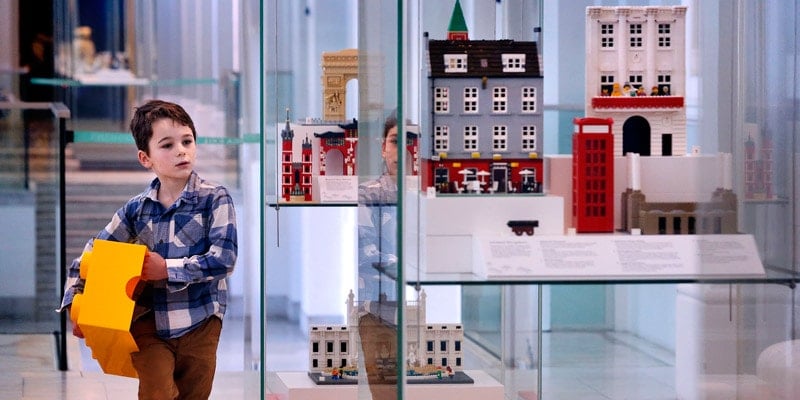 15/15

 Build it: adventures with Lego bricks

This should make a museum visit even more fun – a whole gallery at the National Museum of Scotland is being dedicated to LEGO models! On display in the Grand Gallery are some of the most beautiful and intricate mini-buildings and models create by renowned brick artist, Warren Elsmore and his team. You may even catch the team on-site on a Wednesday and Friday, building a special three metre model of the museum itself. But they don't get to have all the fun. There's the chance to get creative in a Make & Innovate Challenge Day (13 March) where you can test your construction skills in a series of fun, architecture-based challenges or build your own free-style masterpiece in the Play & Display section. From 28 March to 2 April, join in the Mini Engineers events, and explore, with LEGO, how cogs, wheels, pulleys and all kinds of mechanics help us in our everyday lives. BUILD IT! is part of the Festival of Architecture which is celebrating Scotland's buildings.

When/Where: Until 17 Apr, National Museum of Scotland, Edinburgh

Price: Free
Don't forget one of the most important days in March – Mother's Day on Sunday 6 March! Find out how to give a well-deserving mum a treat she really wants.