Summer is an idyllic time for kids to learn a new sport, get some coaching lessons or play a team sport. Whether its cricket, tennis, football or gymnastics, we've got the summer sorted for your kids with these incredible summer sports camps.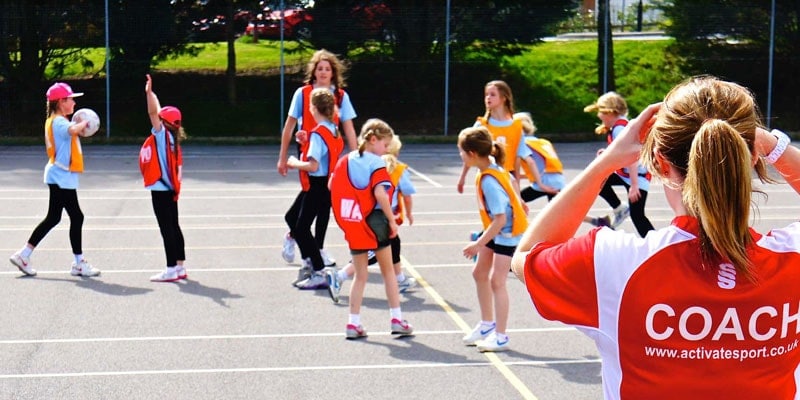 Activate Sport
At Activate, it's all about sport. They run more than 250 course weeks each year, from multi-activity camps to courses on specific sports like hockey, netball and lacrosse, based at some of the smartest schools in the country. They work with current and former professional athletes and sportspeople who visit the camps, giving children a unique opportunity to meet their sporting role models, ask questions and take coaching tips. Children on the week-long cricket academy course might have the chance to bowl at Andrew Flintoff; gymnasts could work on their beam technique with Louis Smith (and yes, parents are allowed to come and watch).
When: 9.30am-4.30pm, throughout the school holidays
Where: 50-plus venues across the UK
Who's it for: Ages 5-16 years
Price: From £40 per day

Jonathan Markson Tennis
Jonathan Markson is a former captain and coach of the Oxford University tennis team and played tennis for Scotland – he founded his Oxford tennis camp in 1981. Today, his company runs tennis courses in Yorkshire (for 8-15-year-olds), Oxford (10-17-year-olds), Brighton (15-21-year-olds) and Cambridge (adults), and anyone, with any level of proficiency in the game (or none), can do them. Courses are run by a team of qualified instructors, and a typical day involves five hours of tennis followed by an evening activity, which might be football, punting or Zumba. Accommodation is mainly in private schools or universities.
When: 25 June-27 August 2017
Where: Oxford, Brighton, Yorkshire, Cambridge
Who's it for: Ages 8 years to adults
Price: £875-£1,045 for an all-inclusive week, including 30 hours of tennis coaching, accommodation, meals and activities

MCC Cricket Academy
If your child is the next Botham, Tendulkar or Ponting, chances are you'll already know about the MCC's Cricket Academy. If not, sign them up anyway – their day courses are aimed at any young player wanting to improve their cricket skills. And where better to learn than Lord's, the home of cricket? The academy runs courses for 3-16-year-olds, with weekly classes during termtime and longer courses in the school holidays. Three- to four-year- olds ('Little Legends') do fun 45-minute sessions, with half-days for five- to seven-year-olds, and full days for 8-16-year-olds. 11-16-year-olds need to have experience of playing cricket at school or club level, and have to come equipped with all the kit.
When: Courses run throughout the summer holidays
Where: Lord's Cricket Ground, London NW8 8QN
Who's it for: Ages 3-16 years
Price: From £120-£240

Sedbergh Summer Courses
Settings don't get much more magnificent than Sedbergh's, in the Yorkshire Dales. The school is well-known for its amazing sport (it's the alma mater of rugby legends Will Carling and Will Greenwood), and the summer-school programme sets high standards. Courses are run by professional coaches alongside the school's own staff, and use the school's incredible facilities. For summer 2017, courses include hockey, rugby, netball, pentathlon and athletics; coding courses and theatre workshops are also on offer. For riding enthusiasts, there are trekking courses on beautiful fell tracks. Days are busy (programmes run until 8pm), and coaches live alongside the students in Sedbergh's comfortable boarding houses.
When: 24-27 July, 31 July-3 August, 7-10 August 2017
Where: Sedbergh School, Station Rd, Sedbergh LA10 5HG
Who's it for: Ages 10-15 years
Price: £449 for a four-day residential course