Kim Jones is an experienced journalist who has worked at various women's weekly magazines, and now freelances for them, and the national papers, writing about travel, health and lifestyle. She lives in Cardiff with her partner and their two sons and loves persuading them all to come away on holidays with her in the family VW camper van. Find Kim on Twitter @kimsfeatures

1/15

Farmyard Fairytale

Kent Life will enjoy a week-long visit from entertainers who will host lots of fairy-themed activities. There's a chance to plant your own beanstalk and even to help build houses fro 'The Three Little Pigs.' The Big Top will host a variety of shows (included in the ticket price) plus you can step back in time with a visit to the Vintage Village, join the wooden hunt challenge, or use up some energy on the bouncy castle. Pet the farm's smaller animals at Cuddle Corner and hop aboard the brightly coloured land train for a tour of the farm. Watch out for some inquisitive meerkats on your day out too!

When/where: 26 May – 3 June, Kent Life, Maidstone

Price: £9.95 Adults, £8.25 Children (3-15), £32.95, Family Ticket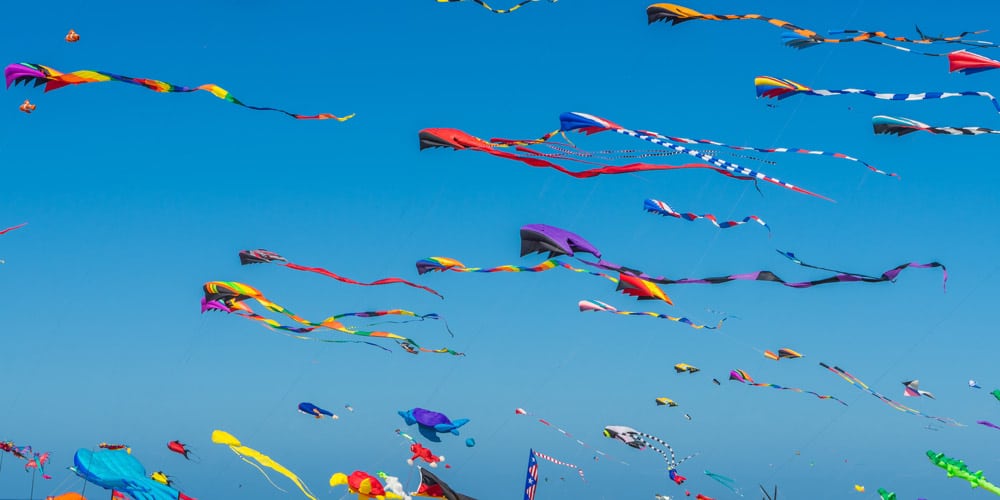 2/15

Bridlington Kite Festival

Look up to the skies for some colourful fun when the cliffs above the seaside resort of Bridlington will be alive with kite-flyers, filling the air with some of the world's largest inflatable kites. Delight at dramatic aerial displays of flying frogs, and slithering snakes, leaping lizards and sky-diving dragons, all flown by internationally renowned experts. But little ones won't be left out of the flying fun – there's a chance for kiddies to have a go, with kites available for loan during supervised sessions.

When/where: 19-20 May, Bridlington, East Yorkshire

Price: free

[/infobox]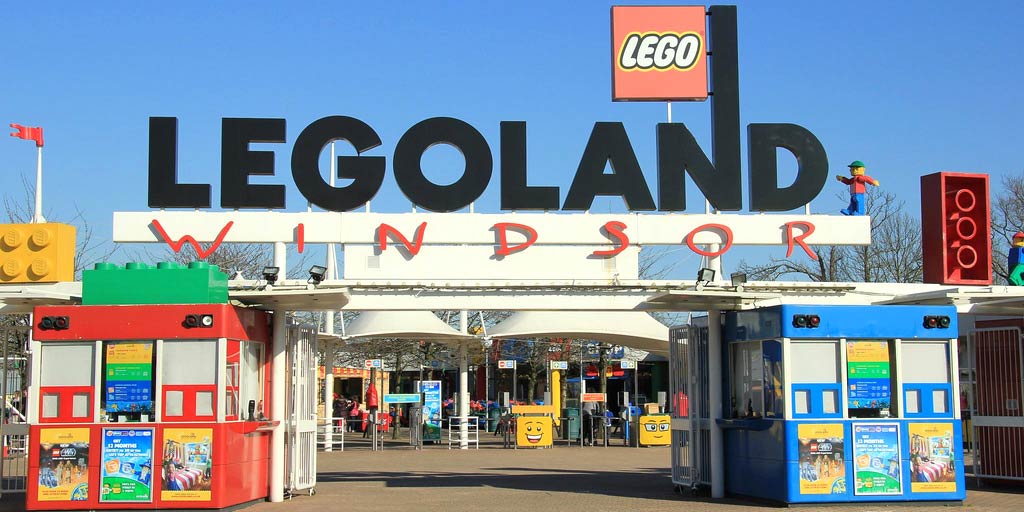 3/15

Be a modelmaker at Legoland

Children aged 7-15 can become a dream builder as they get the opportunity to spend the day with one of LEGOLAND Resort's Model Makers. The Model Maker for the Day experience includes the chance to spend the morning going behind the scenes alongside a Master Builder, carrying out morning model checks before the park opens. They'll also get a delicious breakfast at eth LEGOLAND Hotel, plus the chance to go on a ride before the park opens to the public. Junior builders will then head to the Model Makers Studio to create a miniature 10cm tall replica of themselves, followed by lunch in 'Bricks', the LEGO themed family restaurant.

When/where: Available to book now, LEGOLAND Windsor

Price: £200 per person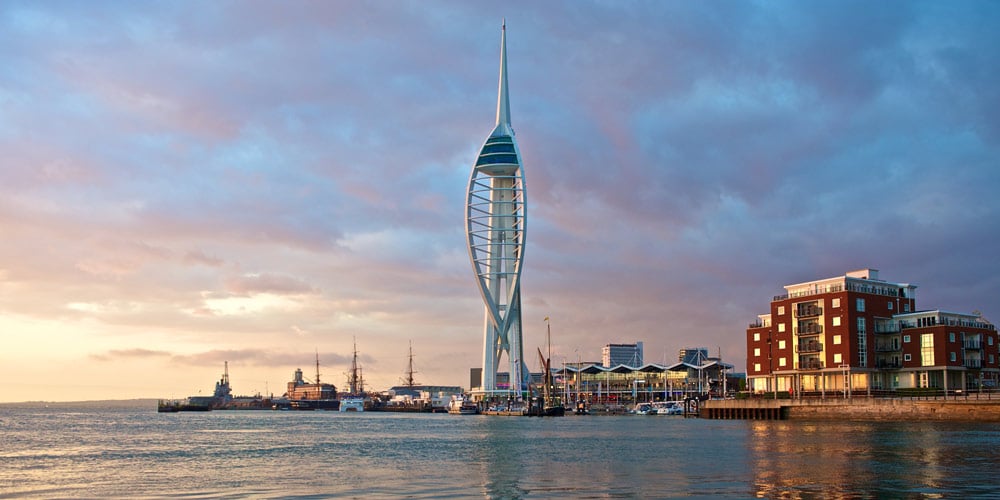 4/15

Harbour life half term

Spend half-term on a high at the iconic landmark, the Emirates Spinnaker Tower, which looms over Portsmouth Harbour. It's holding a fun event over half term to celebrate the skilled men and women who work in the area – from fishermen to ferry captains. There'll be talks by inspirational guests, workshops and the chance to join a 'Catch Me At The Harbour' trail. There'll be a Nautical Crafts Table at the Waterfront Café which serves a great children's menu, too.

When/where: 26 May – 3 June, Emirates Spinnaker Tower, Portsmouth

Price: Adults £11, Children £8.50, book online for 10% discount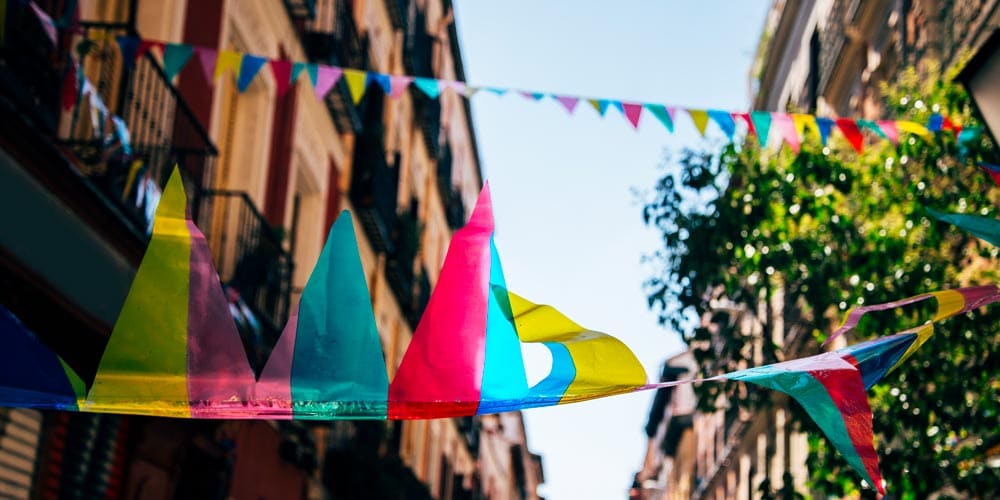 5/15

Urban Village Fete

This free festival offers an alternative, contemporary twist on the traditional summer fete. Family-friendly events in the mix include the musical gameshow Indeedy Musical Bingo, comedy act The Sniffer Dogs by Surreal McCoy and outdoor theatre Kickmouse presented by Jon Hicks. There's also the chance to get your hands dirty with the Clayground Collective and laugh at the silliest fancy dress show Club de Fromage. There'll be lots of food stalls selling everything from artisan cakes to pies and burritos to sorbets.

When/where: 20 May, Greenwich Peninsula, London

Price: free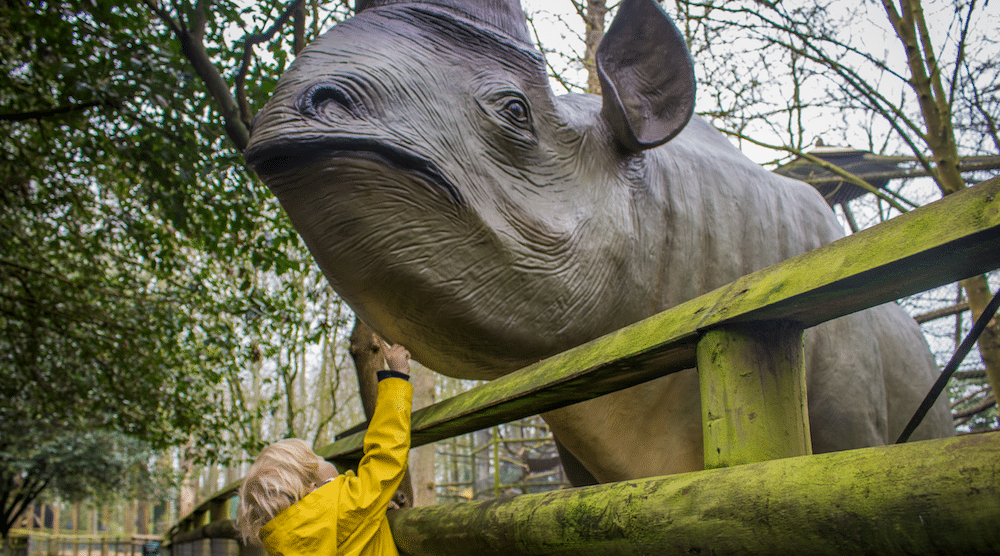 6/15

Head back in time with Animals of the Ice Age exhibit

Get wild at Howletts – the award-winning wild animal park in Kent – at its newly launched one-of-a-kind prehistoric creatures exhibit, Animals of the Ice Age. Get transported back in time with life-size sabre-toothed cats, magnificent mammoths and the larger than life giant sloth.

The permanent outdoor exhibition is included in the day visit ticket price and until 25th May there's a special deal on with 'Kids go for £1' for children 15 and younger when accompanied by one full paying adult.

There are also special events over May bank holiday and half-term with free Animals of the Ice Age guided tours, telling the story of the animal kingdom as it was, over 2.6 million years ago. Expect to be taken by surprise as you keep discovering these amazing beasts along the trail keeping kids and parents on their toes and on the lookout

When/where: Howletts Wild Animal Park, Canterbury

Price: see website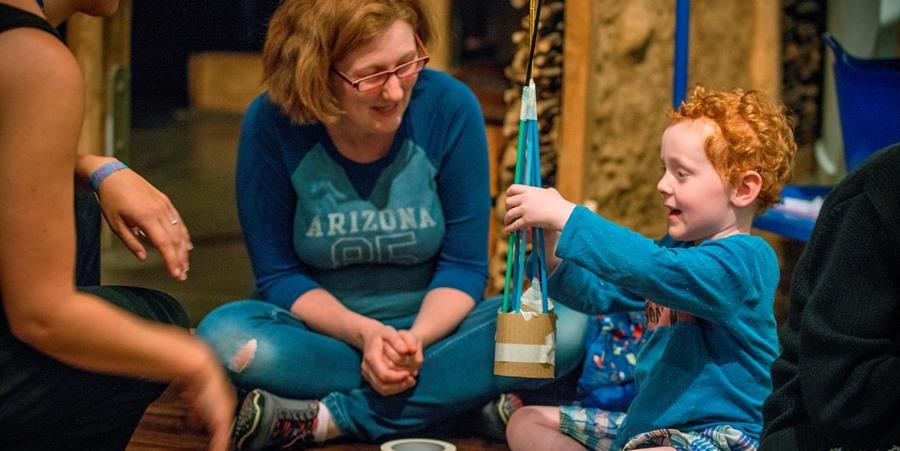 7/15

Free fun at the Museum of London

Through May half-term there are lots of fun events taking place that celebrate 'The Dark' and London at night-time. Explore the invention of fire with free screenings of Aardman Animations latest film Early Man and enjoy a range of prehistoric family activities including a lesson on learning the art of flint-making using soap. Other drop-in workshops include Light Up London – where you will use special pencils, crayon and collage to light up famous London landmarks. A Drawing in the Dark event uses UV pens to create artwork and you can have a go at making your own Victorian Lantern. Free performances include Night-Time Tunes which explores the history of the capital's music halls plus there's Max at Night, the story of a small kitten who goes on a night-time adventure to say goodnight to the moon.

When/where: 26 May – 3 June, Museum of London,  EC2

Price: free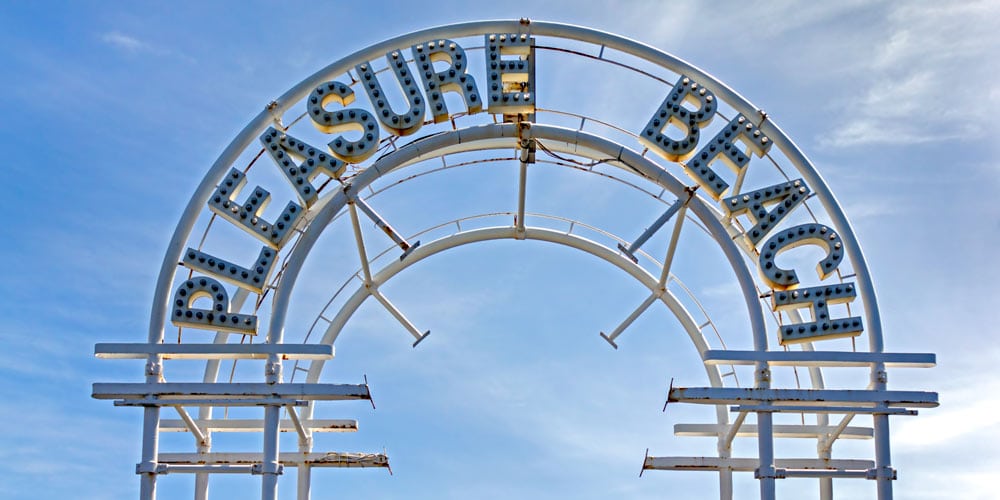 8/15

Pick up a Blackpool resort pass

If you're bobbing off to Blackpool for a break away it's worth getting your hands on a Blackpool Pass or Blackpool Pass Plus  allowing you entry to six or nine must-see attractions in the seaside resort, including  the ever-popular Blackpool Pleasure Beach (where the UK's first double launch rollercoaster will open on May 25). Other attractions included in the pass are Blackpool Zoo (where you can see Project Elephant – a newly-opened house for the zoo's Asian elephants), Sandcastle Waterpark, SEA LIFE Blackpool, The Blackpool Tower Eye and 4D Experience plus Madame Tussauds Blackpool.

When/where: available daily, Blackpool

Price: The Blackpool Resort Pass costs £57.50.  The Blackpool Resort Pass Plus costs £83.00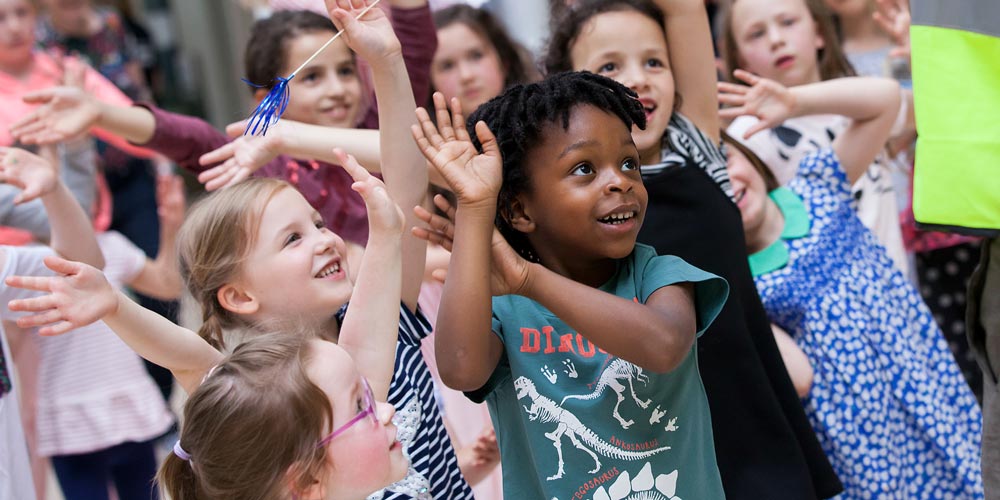 9/15

Edinburgh International Children's Festival

Bringing theatre from around the world to young audiences, the Edinburgh International Children's Festival showcases 14 productions from 12 different countries including Spain, The Netherlands, New Zealand, Canada and South Africa. The range of shows includes theatre, dance, multi-media and puppetry, catering to all ages – from intimate and fun shows for babes in arms and toddlers to high-energy thought-provoking shows for tweens and teens, some tackling difficult topics such as the refugee crisis in Europe and climate change. The festival opens with a family weekend at the National Museum of Scotland with free drop-in music shows, storytelling and arts activities.

When/where: 26 May – 3 June, Edinburgh

Price: tickets from the imaginate.org.uk website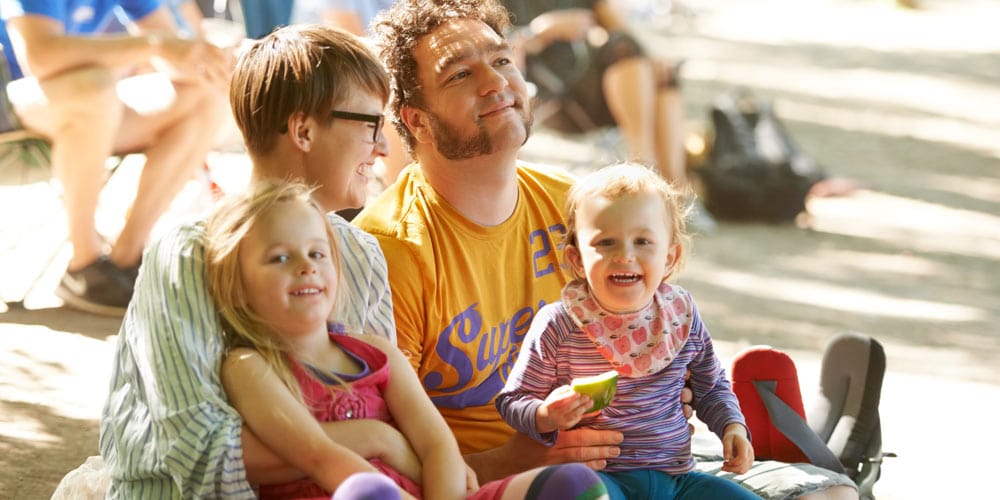 10/15

The Big Retreat Wales

Get away from street life and enjoy a world of fresh air and fun with the family at this special festival. There's lots for children to enjoy including free Vintage Swing Boat rides and the chance to create a dish to impress at Lisa Fearn's Pumpkin Patch Cookery School.  Surfers Against Sewage will be holding art workshops, and there are plenty of chances to dance (and sing, too) with the Caper Ceilidh Band, the danceSing Choir and kiddies discos. Get close to nature with bug hunts or take a foraging walk and cook-up with professional forager Jade Mellor from Wild Pickings. Get bendy in a Kids and Family Yoga Class and keep fit together in family classes. There are Nature Walks, Bush Craft Adventures, Aromatherapy Workshops and lots more.

When/where: 25-28 May, Lawrenny Village, Pembrokeshire

Price: Family Day Tickets from £89. Weekend Family Tickets with Camping £289
11/15

Festival of Science: Space

The Royal Albert Hall have reached for the stars with their Festival of Science: Space in 2018. There are special events throughout May, including their launching event, Big Space Day, featuring a host of interactive activities spread throughout the historic building. Kids can build and launch their own rockets, see a Mars Rover up-close, become a space photographer, test a pair of robotic arms and investigate an inflatable planetarium. Other attractions on the day will include a 'space walk', a gadget workshop and Jon Spooner's one-man show about trying to be an astronaut, How I Hacked My Way into Space, which will take place in a portable shed on the venue's Queen Elizabeth II Diamond Jubilee Steps. Don't miss the chance to sample some space food and experience an International Space Station via augmented reality. Musically inclined astronauts will love My Great Orchestral Adventure, or the out of this world theatrical performance A Strange New Space.

When/where: 6 May, Royal Albert Hall, London

Price: some events are free, but ticketed. Some have a fee. Visit the Royal Albert Hall website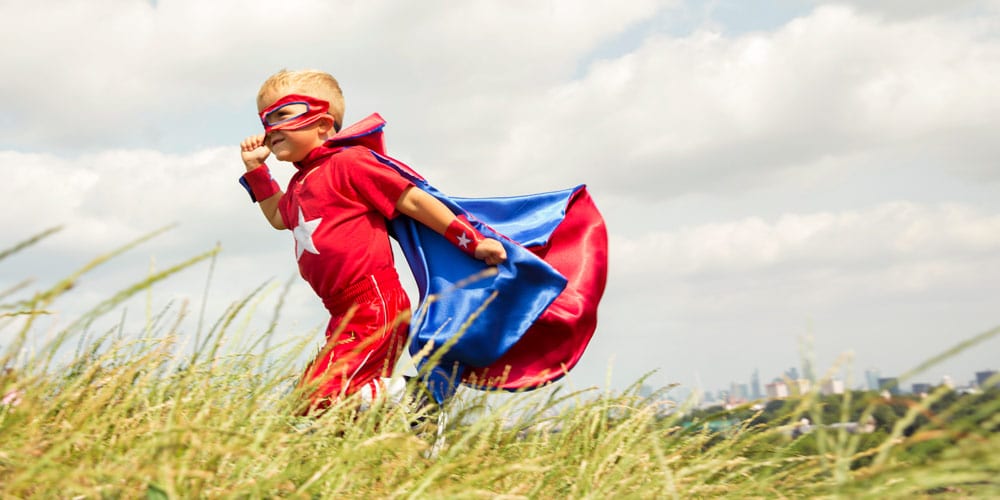 12/15

Do it for charity superhero run

Don your superhero cape and have fun on a 5k or 10k route around Regent's Park – running, walking, jumping or jogging (or even soaring like a true superhero?) through the route, whilst raising money for charity. There's music and fun competitions through the day and when you register you get a free superhero costume (though you can, of course, wear your own if you have a few hiding in that dressing up box!). There's a special Mini Superhero Run for under 8s, too, so all the family can get involved. And you get a medal at the end of it for all your efforts. You can be a hero for all sorts of charities, including Missing People, the only charity in the UK which is dedicated to bringing missing children and adults back together with their families.

When/where: 13 May, Regents Park, London

Price: If you're fundraising for missingpeople.org.uk, registration fee is £25 with a minimum sponsorship of £100.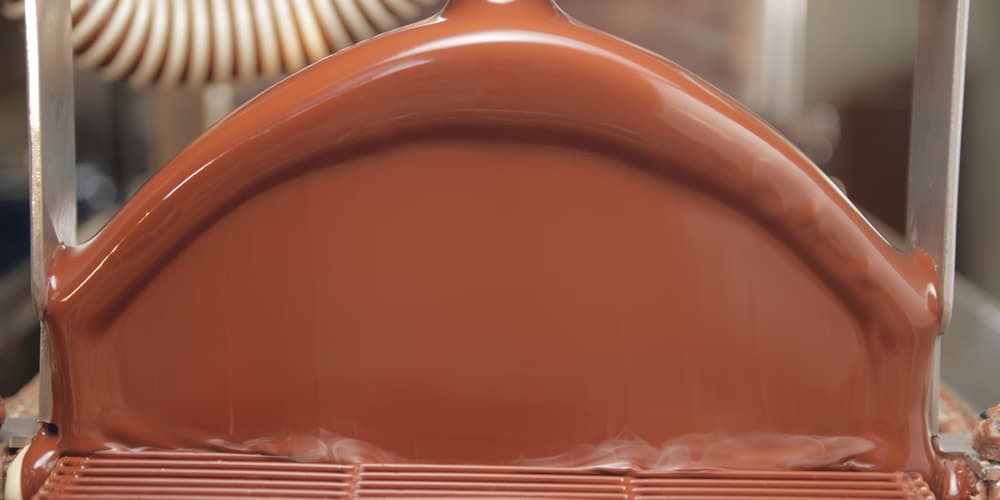 13/15

Create edible sculptures

Channel your inner Willy Wonka with the team behind NomNom artisan chocolate – known for their delicious and unusual flavours including Smoked Chilli, Pink Pepper, and Halen Mon sea salt. The hip chocolate company have just moved into The Abandoned Chocolate Factory in Llanboidy, Carmarthenshire where they've found hundreds of old chocolate moulds left behind – and so they're opening their doors for fun family tours and classes where you can choose your own mould (there's everything from bunnies to ducks, pigs to penguins, chicks to cockerels) and bring it to life with milk or dark chocolate which you can then paint and pack to take home. You can take the mould home, too, to create your own chocolate at home – or bring back to NomNom to refill it.

When/where: selected dates in May and May half term, NomNom's Abandoned Chocolate Factory, Llanboidy, Carmarthenshire

Price: £50 per person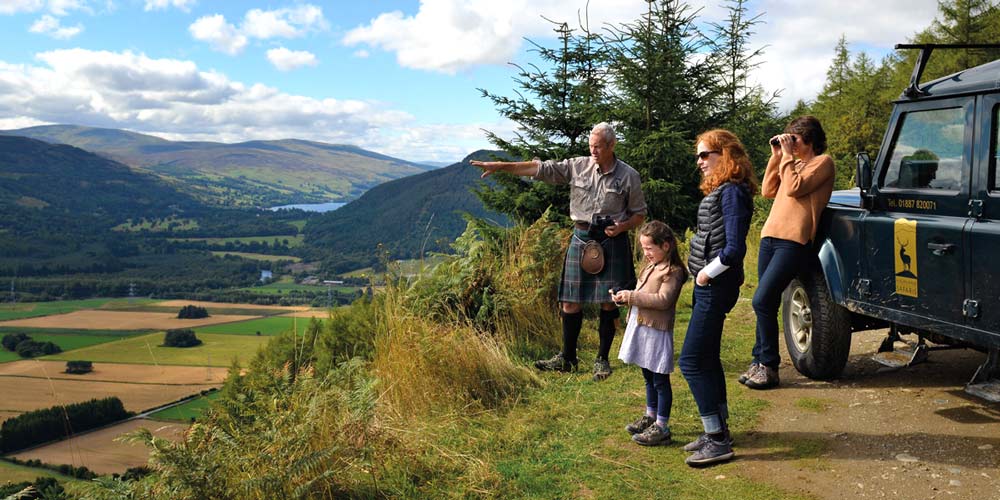 14/15

Take a forest safari

Climb aboard a Land Rover or Pinzgauer with your Safari Ranger and get close to nature to discover tracks, trails, views and clues. Highland safaris offer a great opportunity to engage the children with the wonders of the natural environment and experience the excitement of a four-wheeled-drive safari into the hills to heights of nearly 2000. You'll be given binoculars and telescope to scan the views, wildlife identification sheets and fact files and hats and hand warmers if it gets nippy. The safari involves a short walk into an ancient Caledonian Pine Forest where you can search for signs of elusive Scottish wildlife such as Red Squirrel, Roe Deer and Red Deer with the help of your Ranger. There's also the chance to enjoy Gold & Gem Panning meet deer at the Red Deer Encounter or let off steam in a play area and tractor Park, pond dip in the Discovery Garden or set off for some biking fun on BiketraX.

When/where: Daily (with seasonal variations) Highland Safaris, Aberfeldy, Perthshire

Price: Adult £25, Child £17.50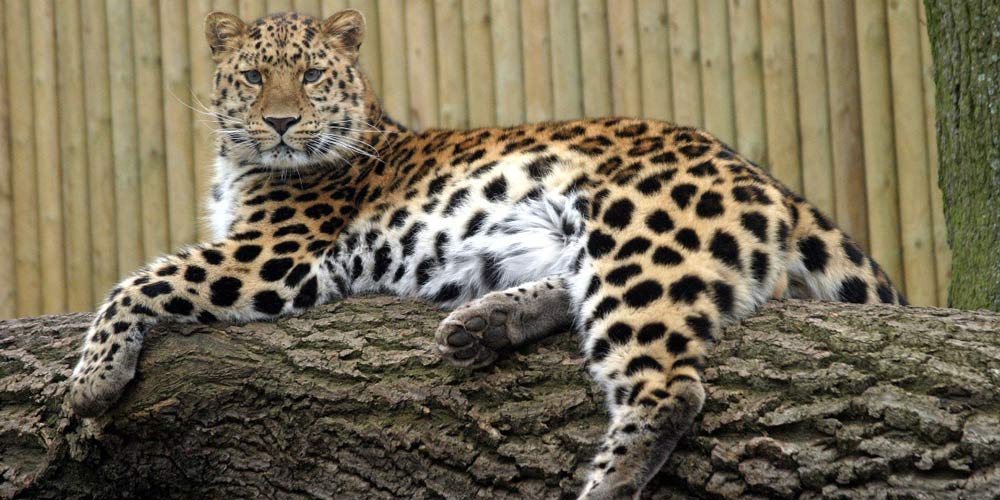 15/15

Top Trumps at Marwell Zoo

Make a trip to Marwell Zoo this half term and take the Top Trumps Challenge. You'll receive a free Top Trumps card and fun trail where you can wander the park and compare your card's scores against lots of giant cards, representing the zoo's animal species. At the end of the day you can grab your own Awesome Animals Top Trumps pack from the zoo shop for £5.99. Don't miss a visit to the zoo's new Tropical House, a fantastic sustainable building which is heated using some of the zoo's 700 tonnes of animal waste! See yellow-throated frogs, cute sloths, pygmy marmosets, tropical free-flying birds, Burmese mountain tortoises and lots more.

When/where: 26 May – 3 June, Marwell Zoo, near Winchester

Price: see website