1/10

Go Ape, London

You may have heard of Go Ape's high-wire treetop adventures in the forests of the UK, but now they've opened their first city venue. In a corner of Battersea Park, this is possibly the coolest day out in London. Kids (and adults, if you fancy), are harnessed with a safety rope and make their way on obstacle courses and ziplines between huge trees. Many are twice as long and high as usual, making them extra wobbly and challenging.

Best for ages: Tree Top Adventure, min. 10 years old, min. height 1.4m; Tree Top Junior, aimed at six-12 years, but under-six can take part if over 1m and accompanied by an adult

Kids' highlight: Ziplining with the London skyline as a backdrop

Price: Tree Top Adventure £25 (10-15 years), 16+ £33; Tree Top Junior, £18
Book your Go Ape adventure
2/10
Port Lympne Safari Park, Kent
Hop on board an authentic safari truck and come face to face with Africa's Big Five as it rumbles over the south Kent savannah. Opened in 1976 as a charity-run wildlife reserve, Port Lympne is renowned for breeding rare and endangered species before releasing them back into the wild. There are currently over 700 animals here including the new snow leopards and the Palace of the Apes, the largest gorilla enclosure in the world. Why not wake to the roar of the wild and stay in one of the brand new timber-built camping pods which overlook the cheetah enclosure. It's as close as you'll get to an African safari without leaving the country.
Best for ages: Seven+
Kids' highlight: Hand-feeding the giraffes and monkeys
Price: Day tickets from £20.95 adults £16.95 children. Camping pods from £79 per night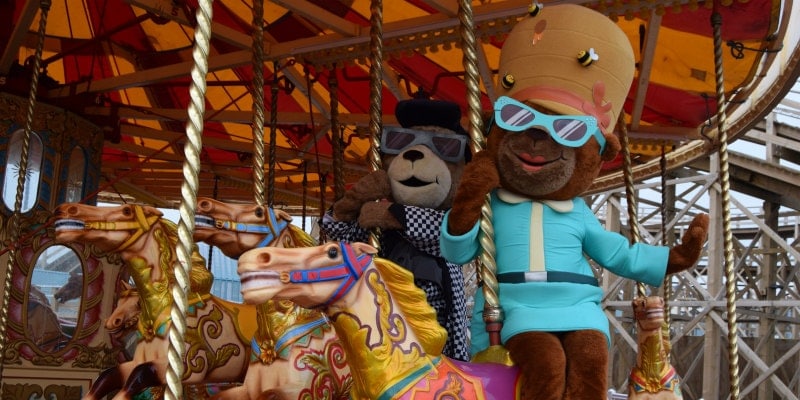 3/10

Dreamland, Margate

Britain's oldest seaside pleasure park has reopened after a refurbishment and is as colourful and retro as a roll of Love Hearts. My gang loved flying the vintage Hurricane jets, getting lost in the mirror maze and the view of Margate's sands from the ferris wheel. Don't miss the 1950s pinball and penny arcade and a whirl around the retro Roller Disco. It felt like we were on the set of Grease.

Best for ages: All ages (although hardcore adrenaline fiends may be disappointed by the lack of thrill rides)

Kids' highlight: Watching mum cry in the Barrel of Laughs ride

Price: Advance tickets, adults £14.95; kids £12.95; under-3s free
Find out more about Dreamland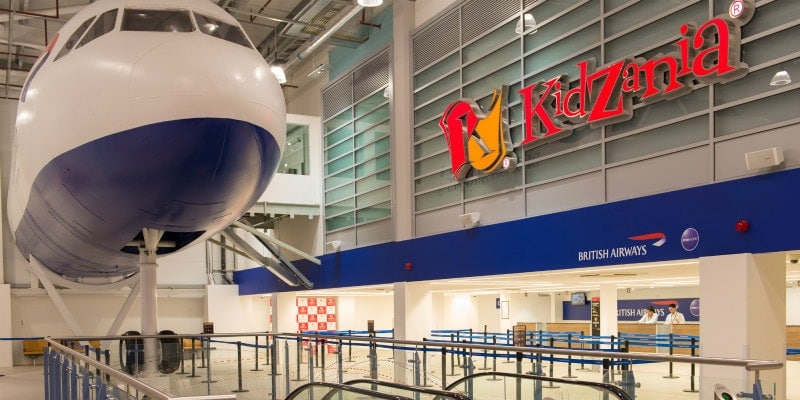 4/10

KidZania, London

I have to admit, this new careers- themed amusement park was a tough one to sell to the gang. 'Go to work? That doesn't sound fun!' they sneered. Kids can try out some 60 careers in this 'mini city', including a firefighter, a doctor and a postman, all the time earning KidZos (cash) to spend in the KidZania store. While they worked, I mooched around the streets like a bored Godzilla (until I found the adults-only lounge!). The teen enjoyed being a presenter on Capital FM, and the younger two loved acting on a 'proper stage' and working in H&M.

Best for ages: Three-12

Kids' highlight: Flying a BA jumbo

Price: Adults £16.50; kids (4-14) £29.50; (1-3) £10
Book your day at Kidzania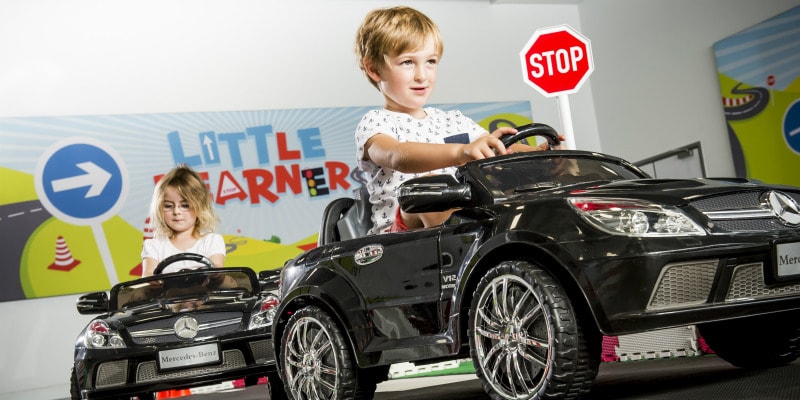 5/10

Mercedes-Benz World, Surrey

This place is a young petrolhead's dream. See Lewis Hamilton's F1 car, watch the history of Mercedes-Benz and enjoy lunch overlooking the racing track. The gang particularly enjoyed driving the F1 simulator around a virtual Silverstone, and hopping in and out of some very expensive cars. Little Learners (3-5) can buzz round an indoor track in a battery-powered Merc or, if the children are over 1.5m tall, they can have a proper driving lesson in a Mercedes A Class.

Best for ages: All ages, but especially teens

Kids' highlight: The F1 simulator

Price: Free entry. Little Learner & F1 simulator rides from £6. Under-16s driving experiences from £45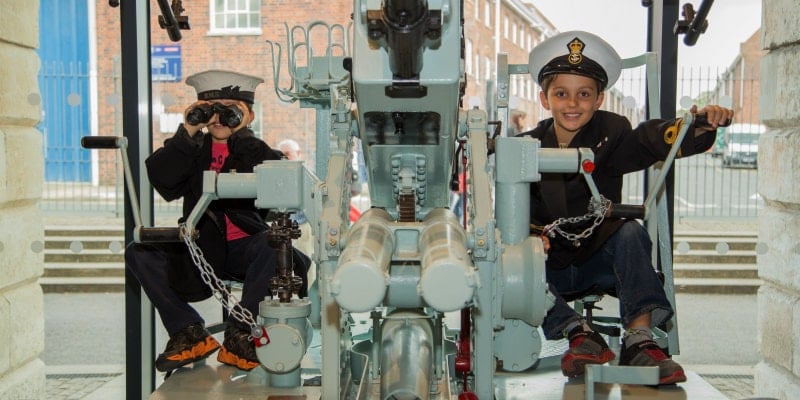 6/10

Portsmouth Historic Dockyard, Hampshire

The all-attraction ticket here gives an access-all-areas pass to Lord Nelson's HMS Victory, the world's first battleship, HMS Warrior 1860, and Henry VIII's fabled warship, the Mary Rose, raised from the Solent in 1982. Be sure to take the free cruise to the Royal Navy Submarine Museum, where ex-submariners give guided tours of HMS Alliance, a WWII sub.

Best for ages: Seven-16+

Kids' highlight: The sub's torpedoes.

Price: From £8. All-attraction tickets start at £25.60 (adults) and £18.40 (kids 5-15); under-5s free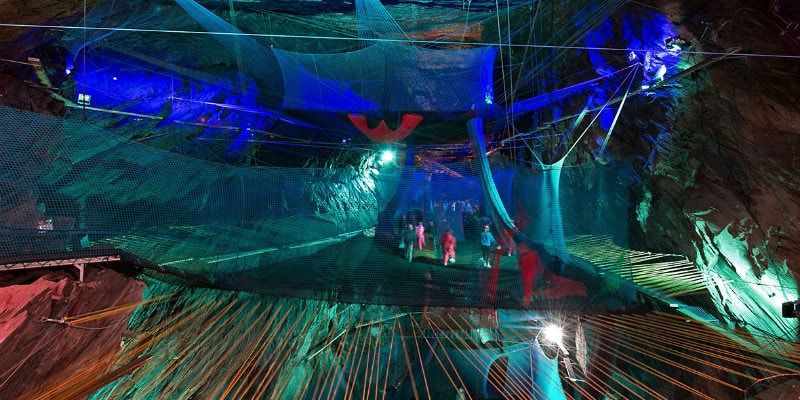 7/10

Bounce Below, Blaenau Ffestiniog

At this vast trampoline in a Welsh former slate mine, bouncers don helmets and boiler suits before taking an old mining train to the main cave. Lit up by disco lights, this 60m-high cavern is criss- crossed with three levels of trampolines, all connected by net tunnels. It's like an explosion in a fishnet factory. There's also Bounce Below Junior, a slightly less dramatic option for under-sixes.

Best for ages: Three+

Kids' highlight: All of it, but especially diving down the chutes

Price: Adults/over-6s £20; Bounce Below Junior (3-6) £12.50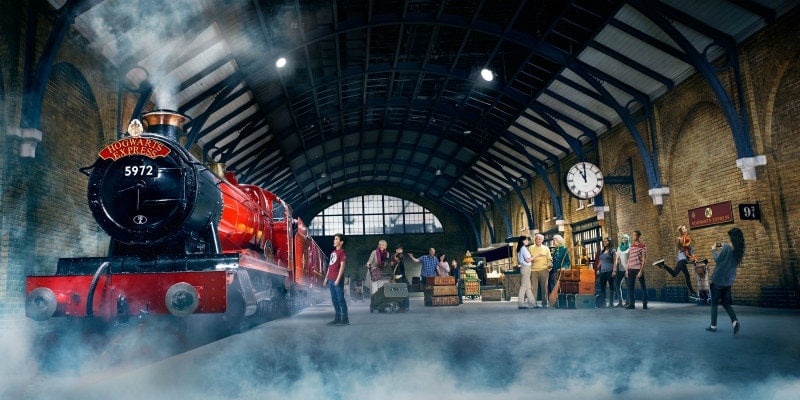 8/10

Warner Bros. Harry Potter Studio Tour, Leavesden

My trio were enchanted by the scale and detail of this iconic film set. Split over two former aircraft hangars, the tour, which takes three to four hours, is led by a virtual Harry, Hermione and Ron via video screens. Younger kids will love the new 93⁄4 platform, where you can climb aboard the original Hogwarts Express.

Best for ages: All fans, but particularly eight+

Kids' highlight: Flying over Hogwarts on a virtual broomstick.

Price: Adults £35; Kids 5-15 £27; Family tickets (2 adults 2 children) £107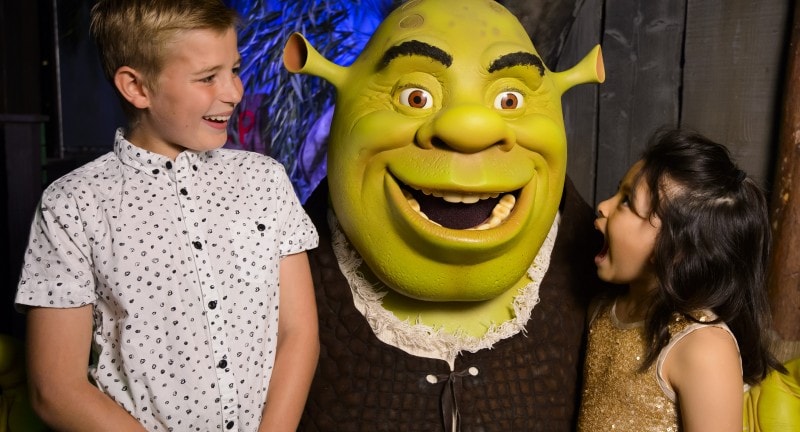 9/10

Shrek's Adventure, London

As big fans of the films, the new interactive Shrek experience was a massive hit with my crew. The 90-minute tour kicks off with a hair-raising virtual 4D bus ride which flies across London to Far Far Away. We're then deposited in authentically fragrant, swamp-infested forest where we make our way through ten different scenarios interacting with live actors including Cinderella, Esmerelda the fortune teller and, my fave, Doris the butch barmaid from the Poison Apple Inn.

Best for ages: Five-11 (although the teen loved it)

Kids' Highlight: The 4D flying bus tour over London.

Price: Adults £26 kids £20.80 (advanced tickets 10% discount)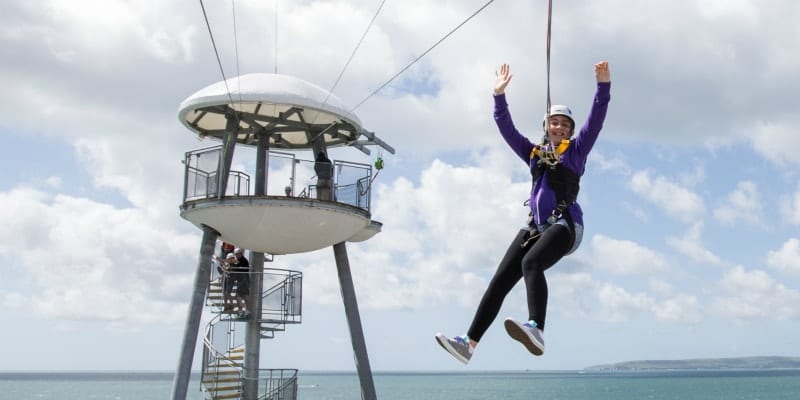 10/10

PierZip at RockReef, Bournemouth

This futuristic steel tripod on the end of Bournemouth Pier is the world's very first pier to shore zipline. If the helter skelter is just not doing it for you anymore, thrill-seekers can climb the 18m-high launch tower before flinging themselves off and whizzing down the steel line which stretches 250m over the pier, across the waves before landing on Bournemouth's soft, sandy beach.There are two lines, so competitive siblings can race (do note, the heavier you are, the faster it goes), however, it's not an experience for my faint of heart.

Best for ages: Six+ minimum height and weight rules apply (1.3m/30kg)

Kids' Highlight: Jumping from the tower

Price: £15 for one rider £26 for two
Book the family in with RockReef.