Sponsored Content
Family holidays in Nova Scotia should be on everyone's wish list for next summer. It's Canada's land of adventure, packed with incredible experiences and you can be there, direct from the UK, in just over six hours. Take a look. It's phenomenal.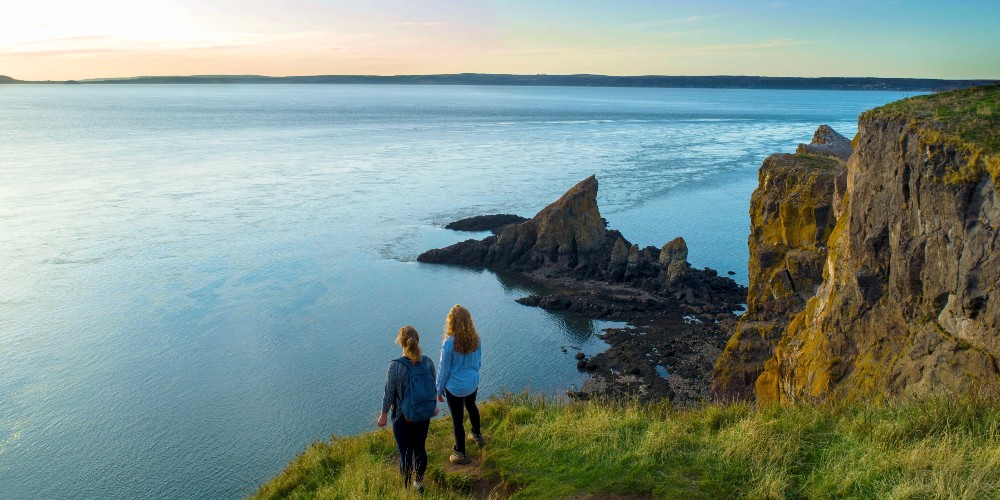 Why Nova Scotia should be your next big summer holiday?
Where is Nova Scotia? It's one of Canada's four Atlantic provinces, on the east coast and closer to New York State than Québec. It's about the same size as Scotland, but fewer than a million people live here, so don't come looking for crowds. And it's often mistaken for an island, but is actually a peninsula with a very long and lovely coastline.
Nova Scotia is perfect family road trip territory. Easy to drive around, heaps of great places to stay and even more reasons to stop and stare along the way. The food is famously good, particularly the seafood – you can eat fresh lobster here 10 months of the year. There are beautiful beaches and legendary landmarks. And it's the province for Cape Breton Island and a big share of the Bay of Fundy.
Up for an adventure next summer? Take a look at 10 only in Nova Scotia experiences we promise you'll be sold on the idea by number three.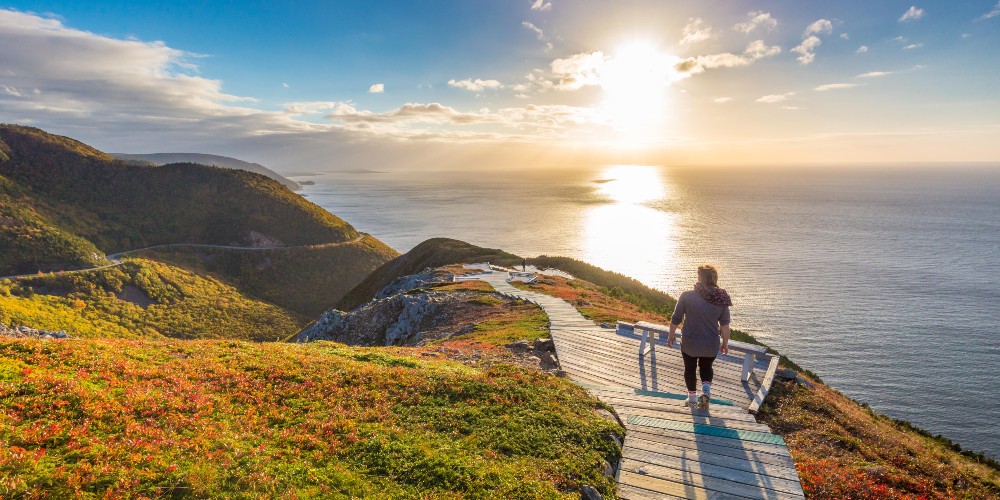 Nova Scotia family holidays let you hike the iconic Skyline Trail
You might not know its name, but you'll almost certainly recognise the Skyline Trail. It's one of the world's most photographed, another Nova Scotia icon and very doable with kids. Look forward to spectacular views of the Gulf of St. Lawrence as the grand prize for all your legwork. And don't be surprised to spot deer or moose along the way.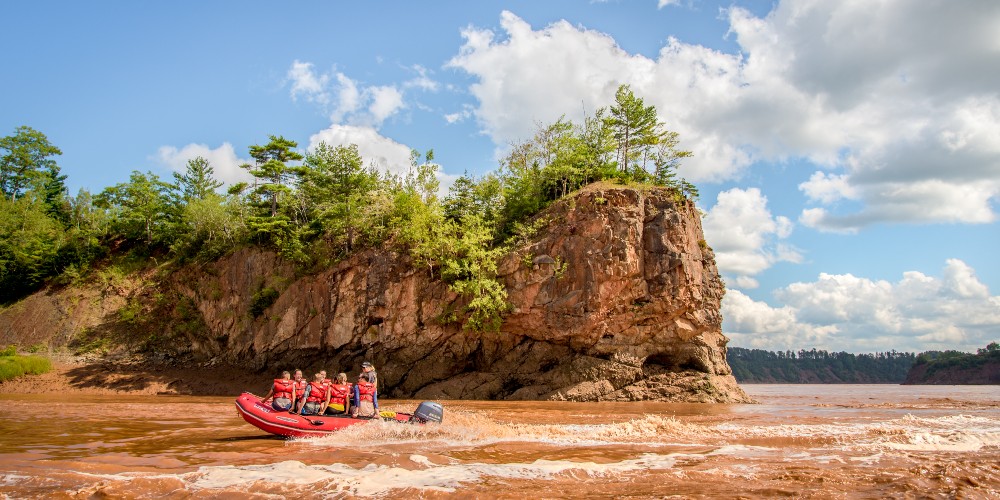 Try world famous tidal bore rafting only in Nova Scotia
Always looking for new thrills? Nova Scotia is very much the place for those. But even here nothing out-thrills the sheer exhilaration of tidal bore rafting on the Shubenacadie River.
The Bay of Fundy is known for the world's highest recorded tides. Twice a day they rise and fall between 3.5 and 16m and a massive flood of water pours into the Shubenacadie. When the waters collide, the river's transformed into a bold rafters' paradise of wild rapids, waves and boisterous swells. Do you dare? Of course you do. But if you're not sure, recce other intrepid rafters from the viewing platform – that's a lot of fun too.
Speaking of fun. Don't miss a post-rafting mud slide. Wear your oldest things. And remember to bring a change of clothes. This might be as intentionally dirty as you've ever let kids get, and they'll love every second.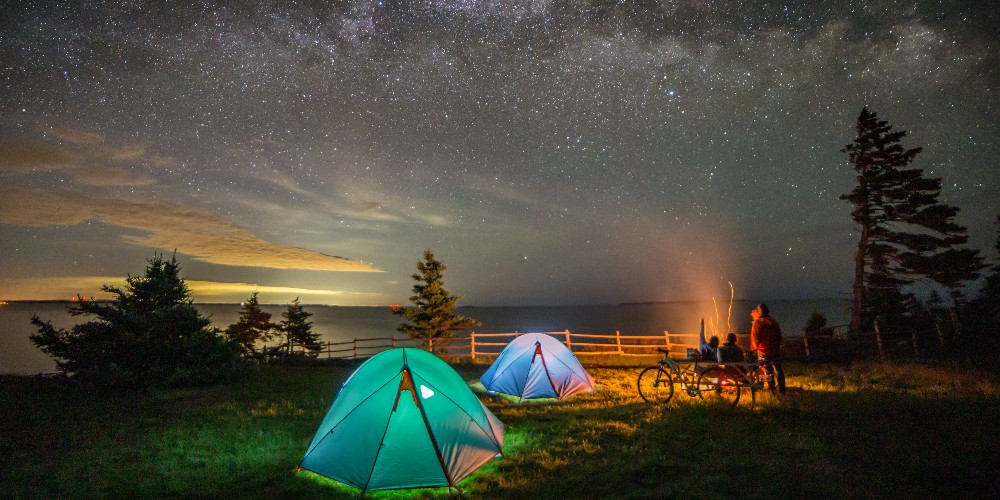 Have stargazing adventures with your kids, every night
The Acadian Skies and Mi'kmaq Lands in Nova Scotia were the first Starlight Tourism Destinations certified by the UNESCO-backed Starlight Foundation. So if kids are up for after-dark adventures, this is where to find them. You can go gazing on guided hikes and bike rides under huge, star-filled skies. Spend the night in a Sky Bubble. Or even just camp out and stare into space for as long as you like.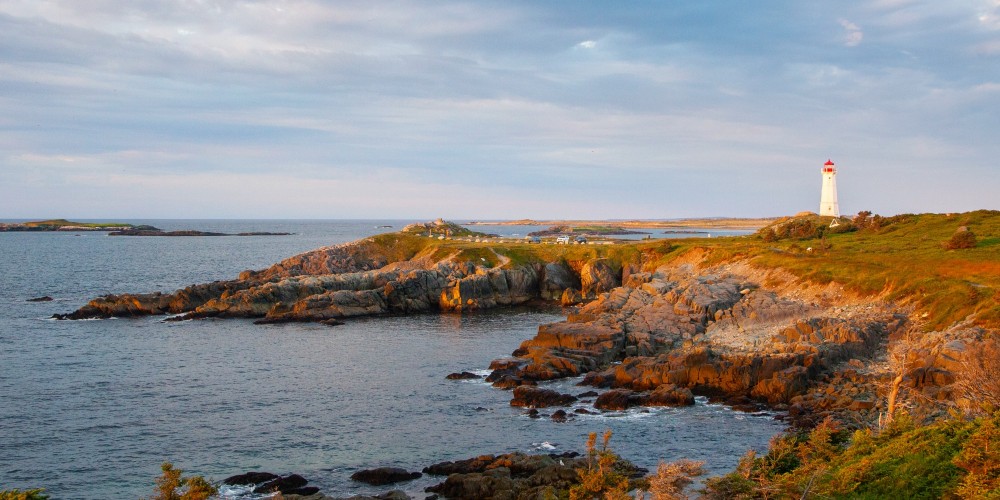 Map your own road trips on Nova Scotia family holidays
Nova Scotia's stunning coast is also naturally mapped out for family road trips. You could drive the perimeter of the province barely heading inland at all. Of course, on holiday with kids you might want something less ambitious. So create your own route. Even a day's driving is great fun and from exploring the coast of Cape Breton Island to cove hopping along the Bay of Fundy, the possibilities here are practically limitless.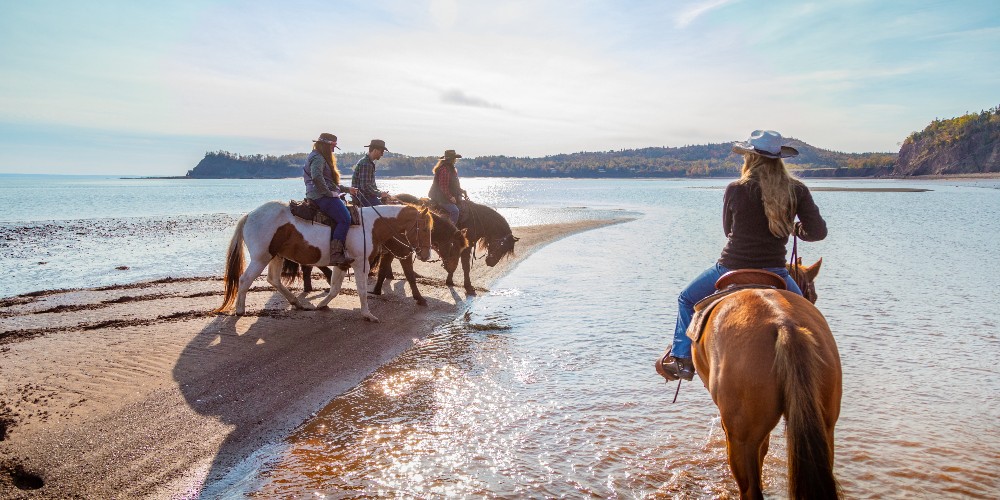 Go horse riding at Cliffs of Fundy UNESCO Global Geopark
Often called a 'geological wonderland', Cliffs of Fundy UNESCO Global Geopark more than lives up to that promise. A 300 million year old evolution is described across the landscape. It's home to Canada's oldest dinosaur fossils. Ancient Mi'kmaw legends weave through the park's history. And the highest tides in the world rise and fall below immense, soaring cliffs.
UNESCO designated, the park contains 40 astonishing geosites, as well as hiking trails, community museums, lighthouses and beautiful beaches. Families can take kayaking tours, walk for miles, play on the coast and even go horse riding on the sea bed.
Yes, it's another one for the 'only in Nova Scotia' list: exploring the ocean-floor on horseback. Tours take in everything from prehistoric dinosaur fossils to very much alive tidal creatures. They're an amazing way to see the spectacular Bay of Fundy.  Experienced local guides take the lead. And no previous equestrian experience is necessary.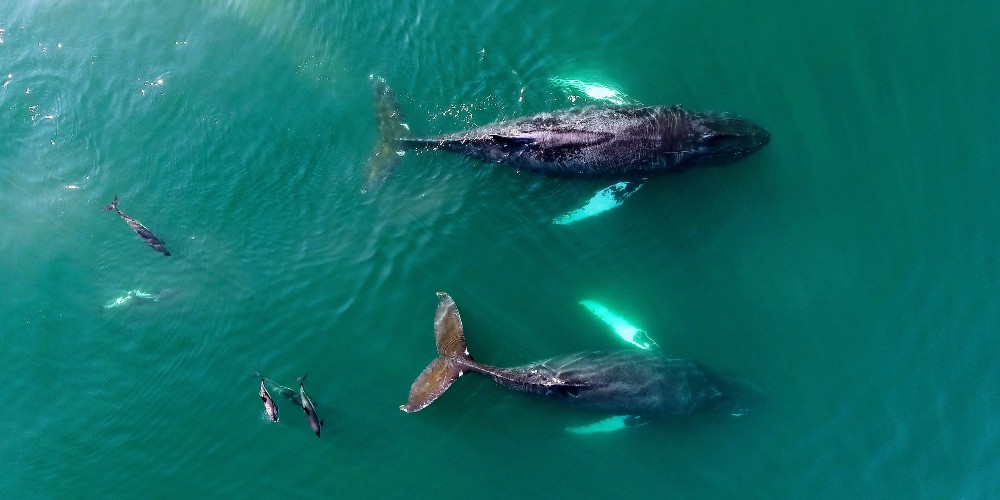 Spot up to seven species of whales in the Bay of Fundy
However you explore the coast, make time for the Bay of Fundy. Not only does it have the world's broadest tidal range, it's a summer haven for up to seven species of whale, including the rare North American right whale. Take your pick of excellent whale watching cruises, they're captivating experiences even for younger kids. Older ones might be up for closer encounters, happily Nova Scotia also leads the field for thrilling Zodiac whale watching tours.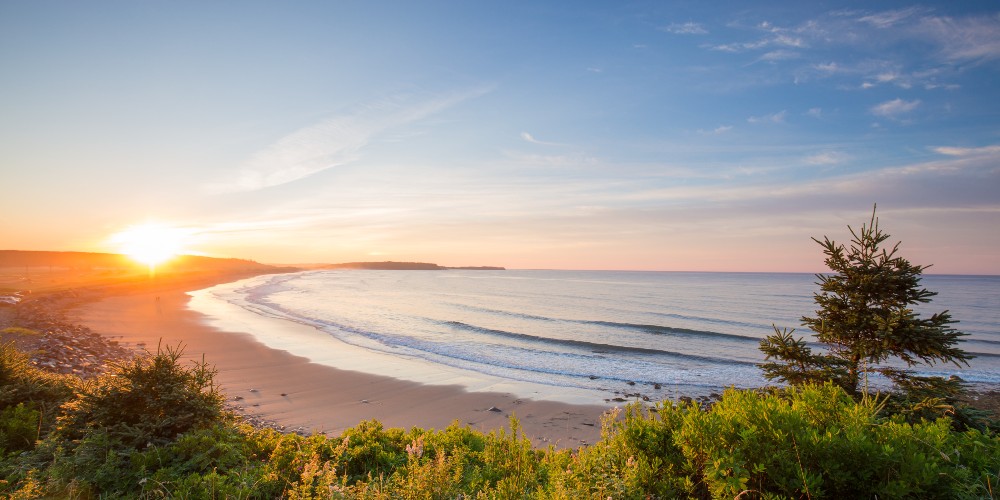 Add sunny summer beaches to Nova Scotia family holidays
As a peninsula, Nova Scotia has an extraordinary coastline and hundreds of beautiful beaches. You can even rent seaside holiday cottages and have a private stretch of sand all to yourself. If you don't mind sharing the shore, several great family beaches come with excellent facilities and many are supervised in July and August.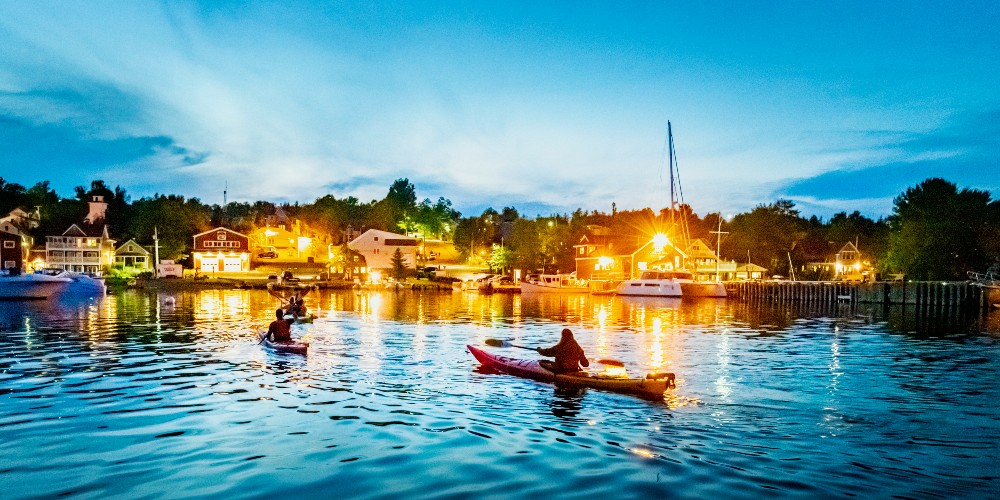 Paddle the Nova Scotia coast with local guides
Guided kayaking tours are another exciting way to explore the coast, delve into the nooks and crannies where cars don't go and learn about Nova Scotia from a local perspective. There are all sorts of tours on offer during the summer months ranging from one hour paddles to kayak and camping expeditions on LaHave Islands.

Bike easy going and exciting trails on Nova Scotia family holidays
You'll find multi-use trails where you can bike or hike all over Nova Scotia. Some of the best are repurposed from old railway lines and run through amazing landscapes. So if you want a look at the countryside or coast you can't see from a car, hire a bike or lace up your boots and pick a trail.

Explore Kejimkujik National Park and National Historic Site with your kids
If you're on holiday with older kids, take them exploring in Kejimkujik National Park and National Historic Site. Another great hiking area, it's where you'll find day-trails ranging from 200m to five kilometres – just the right amount of challenge to bring out the adventurer in even the most screen devoted teen.
Now you know why family holidays in Nova Scotia are a fantastic plan next summer, visit Nova Scotia to find out more about where to stay, what to do and when's the best time to go.