You can fit all sorts of adventure into family holidays in Dubai, and still be a responsible traveller. Local companies are increasingly aware of what a privilege it is to live and work surrounded by such a unique environment. And, with large areas of the emirate now protected, it's almost easier to find tours actively contributing to conservation, than not.
So if you want to explore spectacular Marmoom, visit Bedouin communities, hike the Hajar Mountains, birdwatch on nature reserves, or even bike through the desert on eco-friendly cycle routes, take a look at a few responsible – and great fun – ways for families to do Dubai, without dune bashing.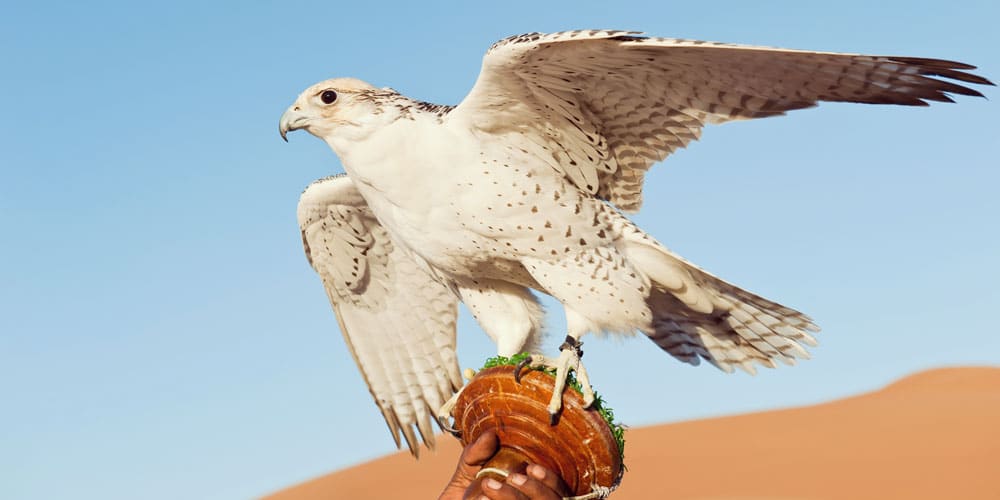 1/5 

Ethical 
falconry and wildlife safaris
Spending a morning as guests in a traditional Bedouin village is a captivating experience for older kids and teens. Platinum Heritage hold the World Travel Award for Best Desert Safaris, they partner with local communities, donate a percentage of all safaris to UAE conservation projects, and they drive beautifully maintained vintage Land Rovers: the first vehicles used, instead of camels, by Dubai's Bedouin.
During their visit, children will hear Bedouin storytellers, meet farm animals, learn about the ancient traditions of desert hunting with Saluki dogs and falcons, and see a masterful display of falconry too. After an authentic Foul Medames (Arab breakfast), which everyone helps prepare, a wildlife safari in the Dubai Desert Conservation Reserve rounds off the ethical adventure.
Where: Dubai Desert Conservation Area, 40 minutes drive from Downtown Dubai.
When: October to May, daily except Sundays.
Cost: Under 12s from £78. Adults from £95. Suitable for over fives.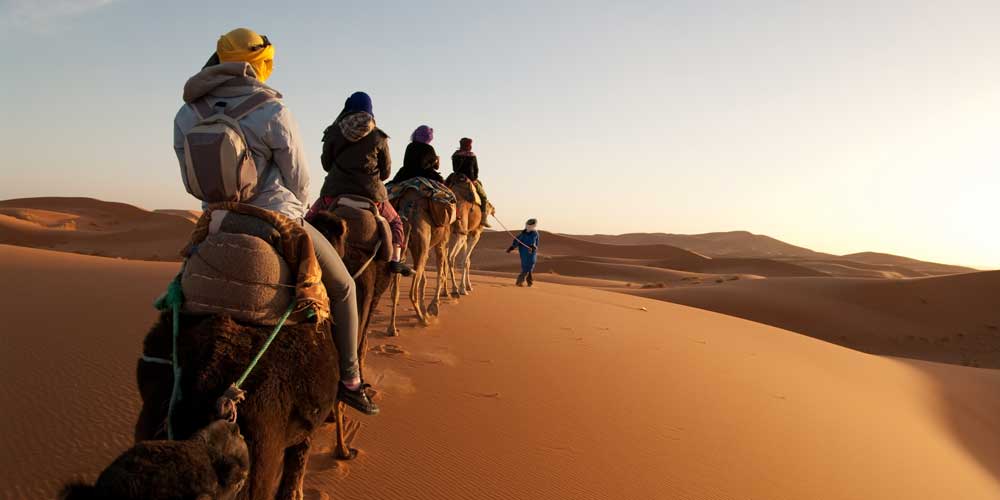 2/5 

Low impact camel trekking in Dubai
You'll frequently see camels in Dubai, and they're by far the most responsible transport if you want to see the desert. The less said about activities like dune-bashing the better: does anything with the word 'bashing' in it sound like a good plan?
Camels on the other hand, have been making their stately way across sands for millennia, and you can even choose treks where part of your payment is donated to local environmental initiatives. Best by far, is a morning in the Dubai Desert Conservation Reserve, with breakfast by the lake before any trekking starts. Kids ride with parents, there's a good chance of spotting wildlife, and you'll learn about fascinating dromedary, and the work of the Reserve, along the way.
Where: Dubai Desert Conservation Area, 40 minutes drive from Downtown Dubai.
When: Year round morning trek, four hours from approx. 8am.
Cost: From £64 per person. Suitable for kids of four and over.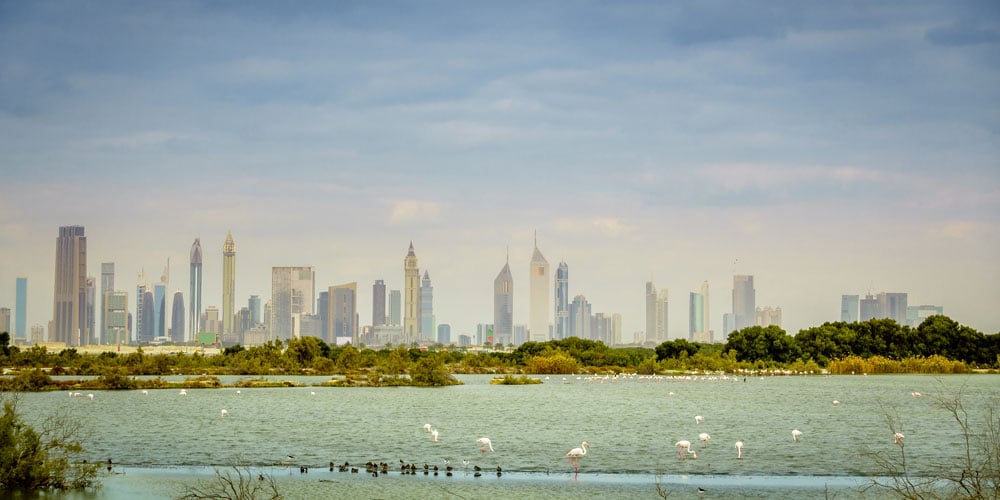 3/5 

Discover Ras Al Khor, Dubai's urban wildlife sanctuary
Since the city's so famous for vast malls, enormous aquariums, record breaking towers, and endless other glittering attractions, you might be surprised to find one of the world's very few urban wildlife sanctuaries,  just minutes from Downtown Dubai.
Ras Al Khor is 600 hectares of protected wetland where over 20,000 migratory water birds, from 67 different species, can be seen at one time or another during the year across lagoons, mudflats, mangrove swamps, and salt flats. Winter's a good time to admire preening flocks of flamingos. Although any time you visit, kids are likely to spot something extraordinary, possibly even elusive Osprey. This is a wild and lovely pocket, all the more amazing because of where it is, and one not to miss.
Where: At the head of Dubai Creek, 20 minutes east of Downtown Dubai.
When: From 7.30am until sunset, year round.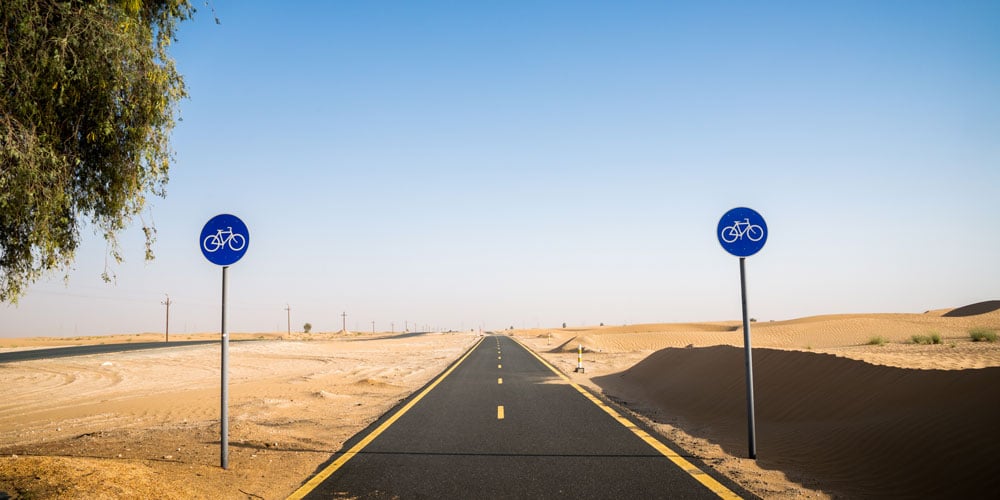 4/5 

Eco-friendly family cycling on the Al Qudra desert trail
Professional cyclists use the 86km round Al Qudra trail through the Marmoom Desert for training. Slow the pace down and it's an easy, flat ride for families. You don't need to complete the entire route. But, start early with older kids, and desert dunes, occasional glimpses of wildlife, and the changing light as the sun rises over the sands, are all huge incentives to keep going.
The trail's well marked, and mainly traffic-free. Pack a picnic, and when you've had enough of cycling, head for Al Qudra Lakes. Described as an 'oasis', the lakes are home to over 170 bird species, including the endangered Steppe Eagle and Asian Houbara. There are no promises of those rarities, but flamingos are always in residence during winter.
Where: Al Qudra Cycle Track starts 30 minutes drive south of Downtown Dubai.
When: Year round. Early morning is best for wildlife on the cycle track.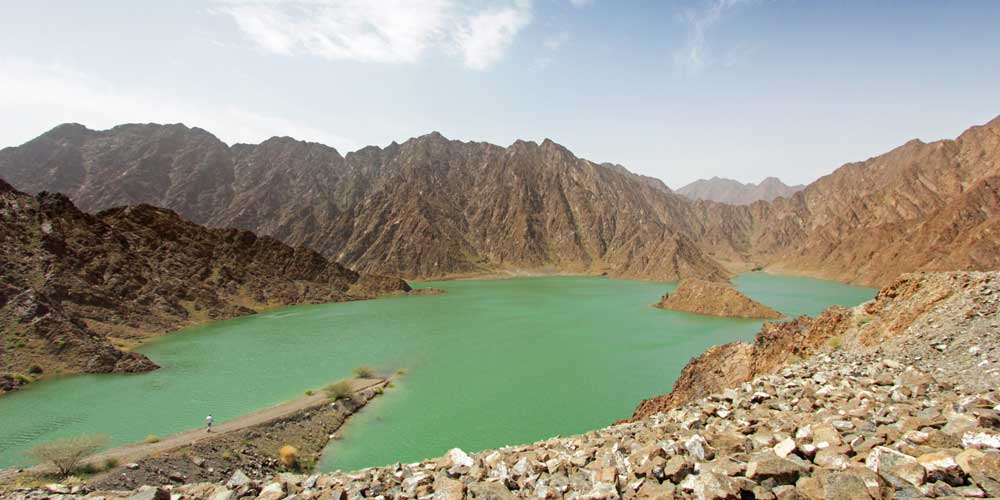 5/5 

Light-tread trekking in the Hajar Mountains
Things get wild and untamed very quickly on the edge of Dubai, you only have to look east, towards the Hajar Mountains, for proof of that. You won't find well-marked walking trails in these impressive hills, but treks with local guides are an unforgettable adventure for older kids, and bring you closest to a rugged landscape: best known to Bedouin, and barely touched by tourism at all.
Easy-going, beginners' treks through Hatta, are more than doable for over 12s. Mainly in inhabited areas, you'll see remarkable terrace farming and local villages, as well as abandoned ancient settlements, eerie mountain graveyards, and, if you keep your eyes peeled, plenty of wildlife, and birds too.
Where: Hatta region, Hajar Mountains, an hour east of Dubai.
When: Five hour beginners' treks, from October to May.
Cost: Over 12s from £75 (including transport from Dubai)