Fun, and responsible, family activities in Dubai
You can fit all sorts of adventure into family holidays in Dubai, and still be a responsible traveller. Local companies are increasingly aware of what a privilege it is to live and work surrounded by such a unique environment. And, with large areas of the emirate now protected, it's almost easier to find tours actively contributing to conservation, than not.
So if you want to explore spectacular Marmoom, visit Bedouin communities, hike the Hajar Mountains, birdwatch on nature reserves, or even bike through the desert on eco-friendly cycle routes, take a look at a few responsible – and great fun – ways for families to do Dubai, without dune bashing.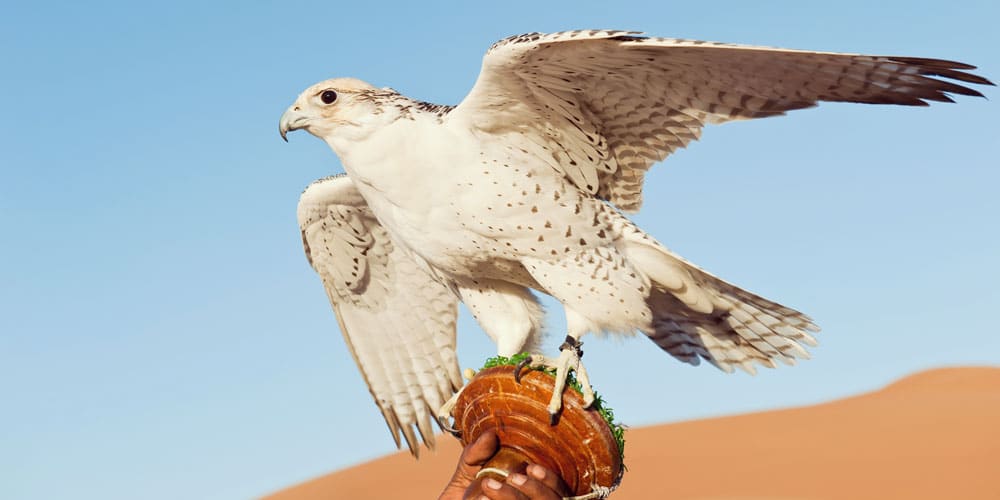 1/5 

Ethical 
falconry and wildlife safaris
Spending a morning as guests in a traditional Bedouin village is a captivating experience for older kids and teens. Platinum Heritage hold the World Travel Award for Best Desert Safaris, they partner with local communities, donate a percentage of all safaris to UAE conservation projects, and they drive beautifully maintained vintage Land Rovers: the first vehicles used, instead of camels, by Dubai's Bedouin.
During their visit, children will hear Bedouin storytellers, meet farm animals, learn about the ancient traditions of desert hunting with Saluki dogs and falcons, and see a masterful display of falconry too. After an authentic Foul Medames (Arab breakfast), which everyone helps prepare, a wildlife safari in the Dubai Desert Conservation Reserve rounds off the ethical adventure.
Where: Dubai Desert Conservation Area, 40 minutes drive from Downtown Dubai.
When: October to May, daily except Sundays.
Cost: Under 12s from £78. Adults from £95. Suitable for over fives.