Made in Mauritius: best things to do with kids in Mauritius
4/7

Fredérica Nature Reserve
For ages three and over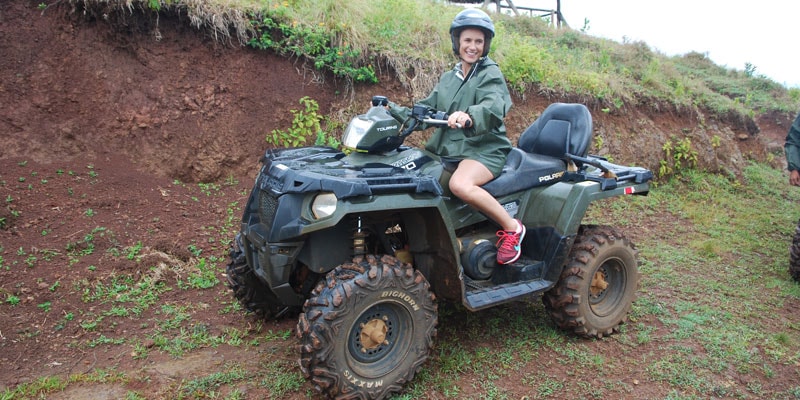 To immerse yourselves in the glorious nature of Mauritius head to the Fredérica Nature Reserve, some 1300 hectares of pristine vegetation and breathtaking views in the south of the island. Families can head here for an exhilarating ride on a quad bike, buggy or 4×4 safari truck with your kids. Teens will especially love the excitement of soaring up and down the mud tracks with incredible views out over the endemic green countryside and turquoise blue lagoon and sea beyond, waterfalls and pineapple fields.
If you're lucky you'll spot herds of Java deer, wild boar, the rare Mauritian Black Bulbul and Echo Parakeet, saved from extinction by the Mauritian Wildlife Foundation. And for a special treat come for a Night Safari at twilight when stags, wild boar and bats come out of their hiding places which finishes at a cosy lodge with drinks and nibbles round a camp fire.
All visits are guided and depart at 9am or 1pm. Quad drivers must be 18 years old, passengers from 12 years. Buggy driver from 16 years and passengers from 5 years. 4X4 safari truck takes passengers from 3 years accompanied by an adult.
Price
2 hours in a four-seater family buggy with a guide costs £155