10 of the best mountain activities in Andorra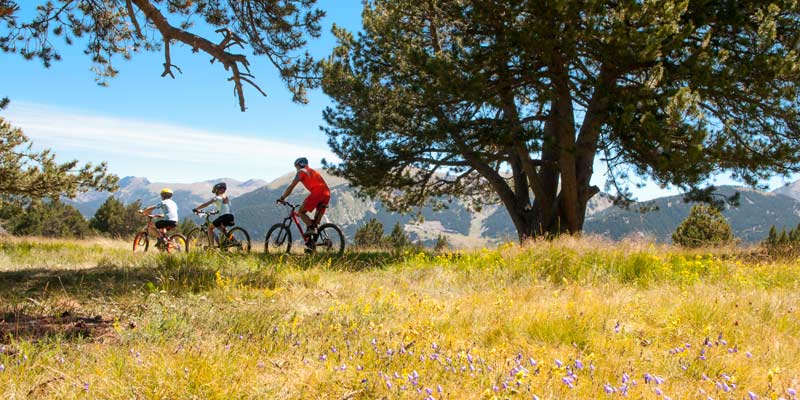 1/10

Mountain Biking

Andorra has an extensive network of mountain bike paths through the great outdoors, meaning that one of the best ways to explore the country is on two wheels. Bike riding in the stunning Cortals Valley is particularly popular, where the terrain is a little more flat in places and where there are forested tracks for those who enjoy a few more thrills. A flat track halfway up the valley leads to the Engolasters Lake and provides the perfect opportunity for enjoying breathtaking mountain scenery.

As well as crossing the country's mountain bike trails, in the spring, the two main ski areas – Grandvalira and Vallnord – are transformed to offer a wide range of cycling activities, from thrilling downhill routes, adventure and freeride circuits, to two bike parks with kilometre after kilometre of mountain bike routes at different levels. Family-friendly Vallnord Bike Park is widely regarded as one of the best in Europe for its facilities and circuits with trails and descents for everyone from beginner to expert. The Park has downhill circuits, a wood park, cross country and four cross, in addition to a children's wood park (for kids aged six to ten) and a bike trial area. It also has an excellent mountain bike school.

It's a very popular place for professional riders too, so after the family's tried out all the circuits, sit back and watch the pros in action. In fact, Vallnord Bike Park is on the Mountain Bike World Cup circuit this summer (3 September 2016).