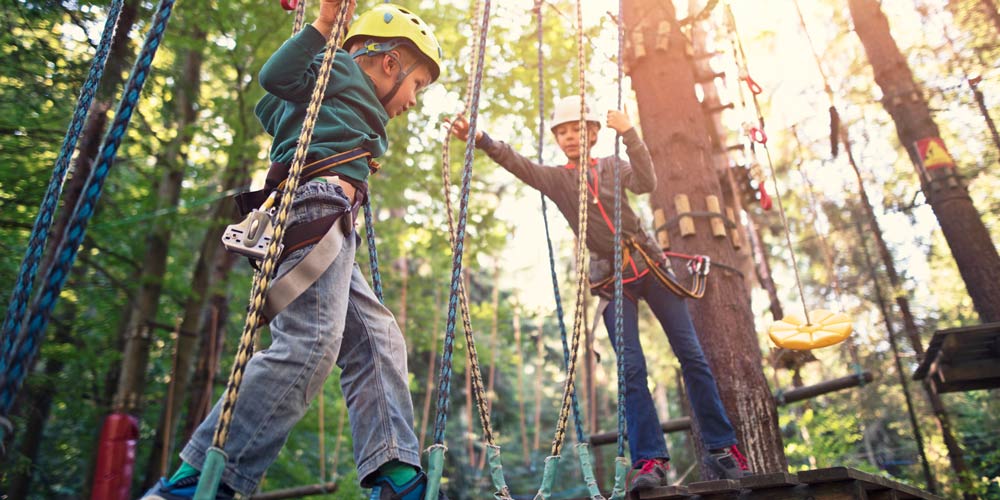 1/5

Amazonia Aventura Marbella

If you're planning a family trip to beautiful Andalusia in southern Spain you should add Amazonia Aventura adventure park on your bucket list! The park is located between Marbella and Fuengirola on the Costa del Sol. Built amongst the trees, it is the largest adventure park in Andalusia and the only one situated on the coast, just 500 metres from the beach. Together your family can face a number of exciting challenges in the trees from beginner to advanced level, including 20 ziplines, climbing challenges, balancing activities and many other sports that promise a thrilling outdoor adventure for you and your little ones. If you've ever wanted to feel like Tarzan, this is the park you've been looking for.

The 83 different adrenaline-fuelled activities, distributed over six adventure circuits and surrounded by a beautiful natural setting, will get your heart pumping. The dedicated MiniKids area, made for kids between four and seven years old, offers a wide range of child-orientated games and activities. It also serves as an all-in-one nursery, ideal for parents who want to join the adult courses while your little ones are well taken care of by qualified supervisors.

For a bite to eat, there's a cafeteria and restaurants distributed all over the area, plus hotels and a shopping mall, situated only 100 metres outside the park.

Opening hours: Park and circuit opening hours depend on seasonal changes.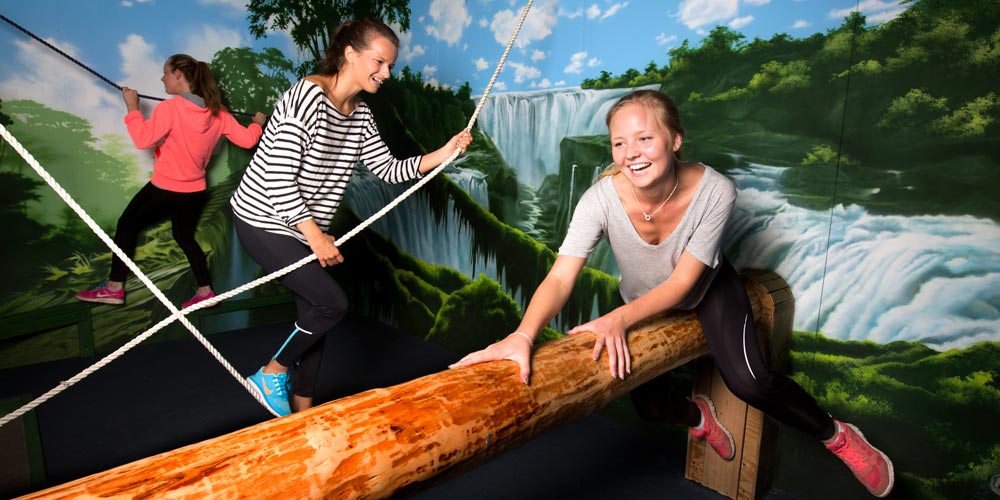 2/5

Prison Island Benalmádena

Prove your smarts at Prison Island. Located in the Puerto Parina Shopping mall in Benalmádena on the Costa del Sol, it was inspired by the successful TV show Fort Boyard. This unique family adventure requires concentration, teamwork and above all perseverance. You can go through the cells in any order you like, solving the tricky tasks built within the cells and get the whole family's brains working.

Gather together and face the challenging tasks working side by side. The ideal number of participants per cell is three to four people, but big families can still take part by forming two groups to compete against each other. The tasks range from complex puzzles and quiz questions to cells which challenge and test your balance and coordination skills. Just right for families with a thirst for adventure, who want to build a strong family bond through communication and teamwork.

Opening hours: The amusement facility opens from 11am to 10pm, seven days a week. However, in true siesta style, it closes at 3pm and reopens at 5pm Monday to Friday.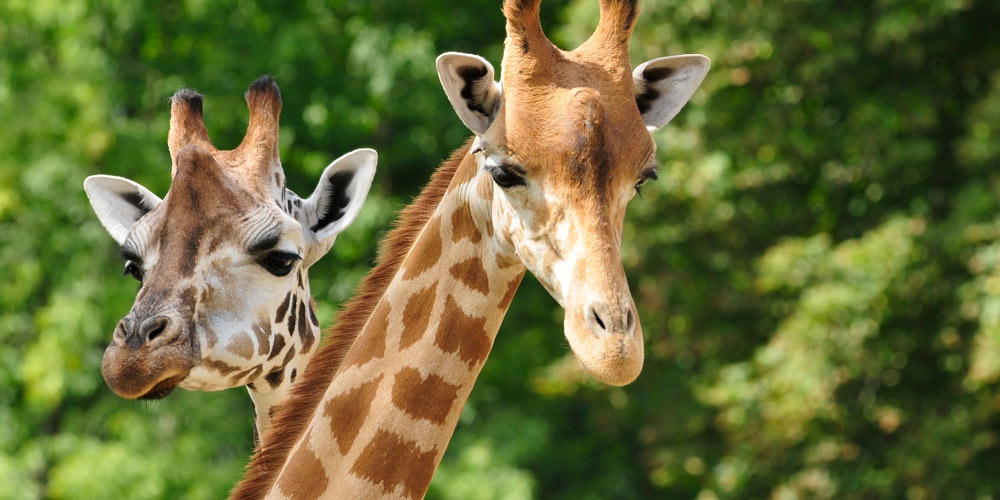 3/5

La Reserva del Castillo de las Guardas, Seville

An unforgettable and unique experience for the whole family. Andalusia has a number of extremely exciting and attractive zoos and wildlife parks that strike a chord with nature and animal lovers. Located about 50 kilometres north-west of Seville is La Reserva, near the village of El Castillo de las Guardas, is one of Andalusia's main attractions. The protected outdoor park, houses over 1,000 animals representing more than 100 different species, including elephants, tigers, zebras, bears, hippos and many others.

The special feature of this park is the tour, ideal for families with toddlers who tend to get tired little legs. You can drive in your own vehicle or take the zoo train, and enjoy the 15-kilometer trail around the park that takes you through the free roaming animals. The animals will approach your vehicle during the tour, allowing you to safely experience the animals first hand, feed some of them, and take a photo to remember the moment.

There's a Wild West area with hotels if you want to stay for a short break plus swimming pools, a go kart track and a petting zoo for smaller kids. On your trail, you will also pass a lake, equipped with canoeing and pedal boats, which are ready for you to use.

Opening hours: La Reserva opens every day from 10:30 am to 5pm.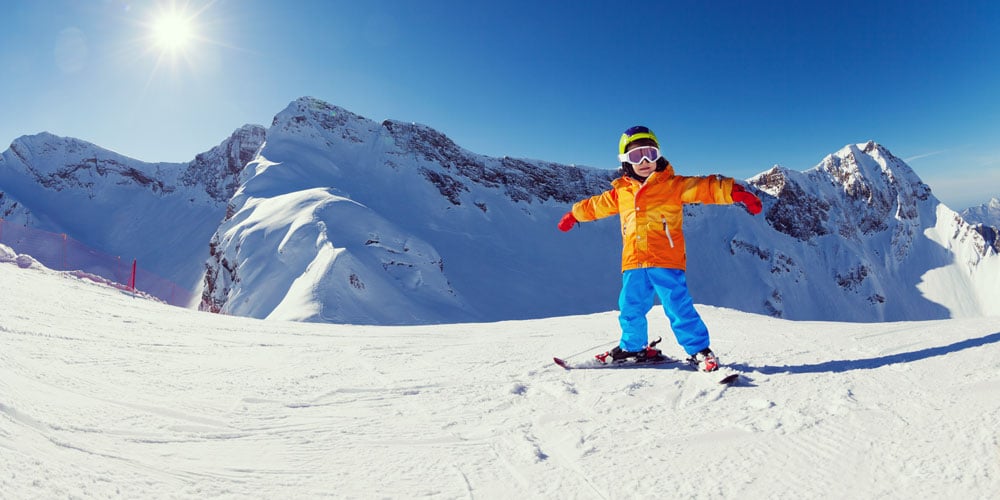 4/5

Sierra Nevada National Park, Province of Granada

A family paradise with activities for active people of all ages. The Sierra Nevada mountain – which translates as snow-covered mountain – is a mountain range and ski resort in the province of Granada, and an ideal holiday destination for skiing and snowboarding. The family-friendly city of Granada, which is known for its marvellous medieval architecture and Moorish influence, is located in the foothills of this mountain range, just about 50 kilometers away from the ski resort itself. The resort is equipped with three ski schools and multiple ski rental shops where you can rent your equipment at affordable prices.

Catering for all abilities, the resort is divided into different areas, ranging from a beginners' area for your kids or skiing novices to try it out, up to difficult runs for the more experienced skier. The Monachii area is best suited for intermediate skiers, who want to warm up and improve their skills, before heading to the advanced runs. The advanced Valeta II slope that tracks back down to the village Borreguiles, is for the thrill-seeking ski experts amongst you. Private ski lessons with professional ski instructors are highly recommended for beginners and nervous skiers, especially to get familiar with the resort and to take your skiing abilities to the next level.

With peaks over 3,000 metres in height, Sierra Nevada, is one of Europe's highest ski resort so take a comfortable ride on one of the lifts and enjoy excellent views of the Atlas Mountains in neighboring Morocco. As if amazing slopes weren't enough, the resort also offers outstanding après-ski facilities for families , including a number of bars and restaurants, like the famous Crescendo, where traditional Spanish "fiestas" take place during the ski season from December to April. Due to its convenient location, you can combine your ski holiday with a city break to Granada and explore amazing UNESCO world heritage properties with your kids like the world-famous Alhambra.
5/5

Isla Magica, Seville

Isla Magica has serious celeb cred since Tom Cruise has visited and hired this incredible amusement park for a whole day for his daughter, when he was shooting Knight and Day with Cameron Diaz in Seville in 2009.

Opened in 1997, the magical family kingdom on the island Isla de la Cartuja, is situated on the banks of the Guadalquivir River in Seville, and on the former grounds of the Expo '92 World's Fair. The funfair is divided into seven distinct themes with attractions such as the famous roller coasters Anaconda and Jaguar. Ever popular for adrenaline junkies, there are also audiovisual shows and a horse carousel for toddlers to 'thrill' the little ones. The refreshing water park, called Aqua Magica, has an artificial beach, swimming pools and multiple colourful and exciting water slides to cool you down after all the fun rollercoaster.

The entire theme park surrounds a lake, located in the centre of the magical island, creating a wonderful natural backdrop for quality family time. The park has recreated a realistic atmosphere of 16th century Spain, inviting families to go back in time and spend a whole day in the role of a Spanish knight or merchant from that era.

Opening hours: From March to November, the park opens at 11am and closes between 7pm and midnight, depending on the season.