Like most great European cities, the City of Luxembourg is drenched in history. But unlike many, it doesn't expect you to work out what to see and do on holiday. Instead the Luxembourg City Tourist Office has cleverly designed tour guides for all the best places. Multi-lingual, free to download and packed with information, most include easy to follow maps and quite a few are designed just for families and kids.
So when you're ready to explore the capital of the world's only Grand Duchy and city of soaring cliffs, mighty fortresses, mermaid myths, underground caverns, pretty cafés and fantastic cakes, check out the Tourist Office first. Here are just four of their finest tours kids can put to the test this summer.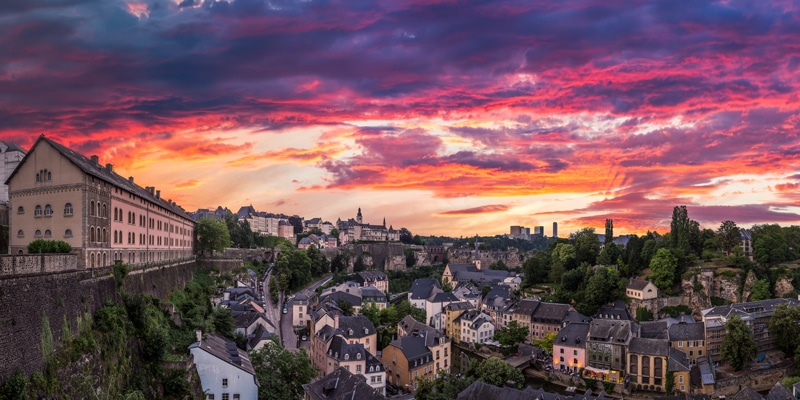 1/4

 Take a tour round Top City Views in your own time
Luxembourg City has to be one of the easiest European capitals to explore, and one of the most satisfying. It's compact enough to walk around, even with younger kids, and being built on two levels makes for impressive viewing potential.
Put all that on trial with a 'Top City Views' self-guided walking tour. Between the fun of following their own map and the time to stop and stare, or give their feet a rest, children love this adventure. And it covers most of the historic landmarks which makes it perfect for a short break or finding your bearings before a deeper delve into the city.
Must-sees on the Top City Views tour
Chemin de la Corniche is known as 'the most beautiful balcony in Europe'. It's a UNESCO World Heritage site and a second-to-none spot for admiring the imposing grandeur of the fortified Old Town.
Pfaffenthal Valley is the green heart of Luxembourg City and runs between the old town and new town so it's a pretty presence in almost every single top view.
Taking a breather at the charming Kneipp-Anlage for cakes, coffee and gazing over the city is one of many reason why being your own guide works so well on this family walking tour.
The Pfaffenhal Lift is as close to a white-knuckle ride as you get in Luxembourg City. Standing at over 74m high it connects the city centre to the majestic, cliff-top old town. Step out on to the viewing platform for one of Europe's most spectacular 360˚ urban panoramas.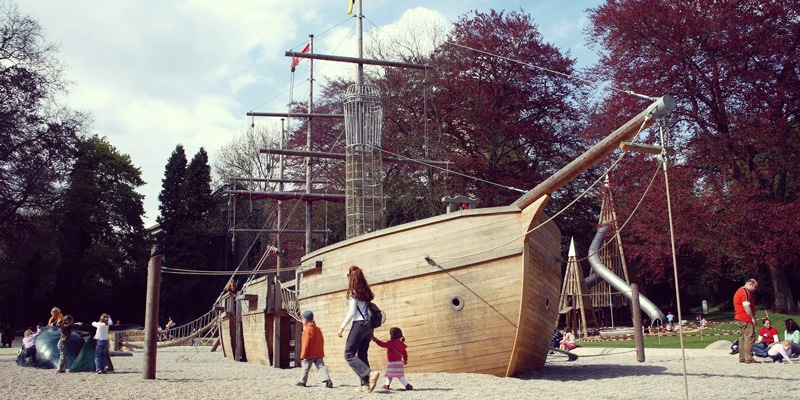 2/4

 A mermaid and myth packed treasure hunt for kids
You expect to come across mermaid legends in remote fishing villages, they're a bit rarer in the heart of great European cities. Meet Melusina, secret mermaid and beloved wife of Count Siegfried, the 10th century founder of the City of Luxembourg. And if you want to know more, pick up a map and have the City Promenade for Kids adventure.
Myth-stuffed, riddled with fascinating facts, packed with puzzles and designed like a clever treasure hunt, kids have to crack codes on-route and there's a prize waiting at the Luxembourg City Tourist Office for every successful young sleuth.
Must-sees on the City Promenade for Kids
The Grand Ducal Palace is the official residence of the Grand Duke of Luxembourg. Visit in summer and you can tour the opulent interior as long as a flag isn't flying to say his royal highness is home.
Stop for Luxembourg City's famously fantastic patisserie at Place d'Armes. Known locally as 'the parlour', this is one of the city's favourite places for pretty cafés and live music on a sunny day.
Luxembourg City History Museum has all the lowdown on the city from the myth of Melusina to the modern day. Definitely worth a closer look, so build a bit of extra time into the treasure hunt for this one.
Kids are actively encouraged to climb to the top of the Hollow Tooth, you might be more interested in its historical association with the founding of the European Union.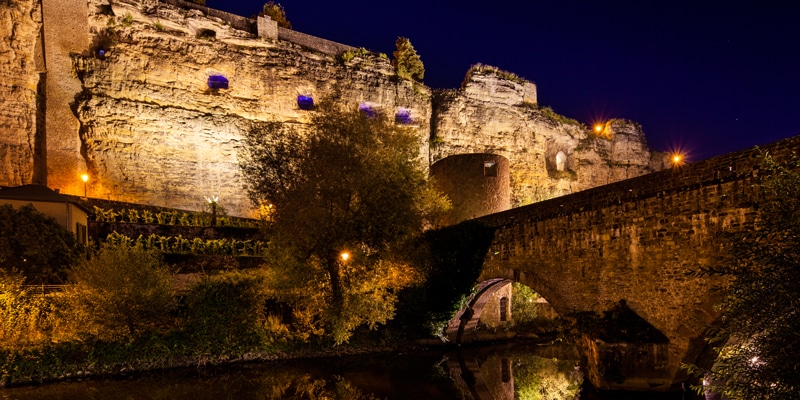 3/4

 Tour the eerie underground world of the Bock Casemates
Thanks to its small size and mighty neighbours, Luxembourg's always attracted unwelcome attention. So much so, that at one time its capital was the most heavily fortified city in Europe and known as the 'Gibraltar of the North'. If you want to discover everything there is to know about centuries of skirmishes, seiges and all-out warfare, the details are traced round 23km of underground passages beneath the Old Town's immense Bock Cliffs.
A labyrinthine maze and amazing adventure, the Bock Casemates make one of the city's most thrilling tours. Prepare yourself for haunting and eerie as standard and you won't be disappointed and – no surprise – kids love every minute.
Must-sees on a tour of the UNESCO World Heritage Bock Casemates
The original 10th century castle's long gone, but its fascinating foundations can now be explored in the Archaeological Crypt, AKA, 'the cradle of Luxembourg'.
A romp round the Ancient Dungeon is chillingly good fun and the views out over the Pfaffenhal Valley are spectacular.
The Luxembourg Story reveals 1000 years of the city's history in a fascinating, kid-friendly permanent exhibition.
Discover Luxembourg under siege in the 18th century chambers used by Marshal Von Bender as the city held out against the French between 1794 and 1795.
Leaving's almost as good as exploring when you emerge out on to the magnificent Chemin de la Corniche for the best view in the city.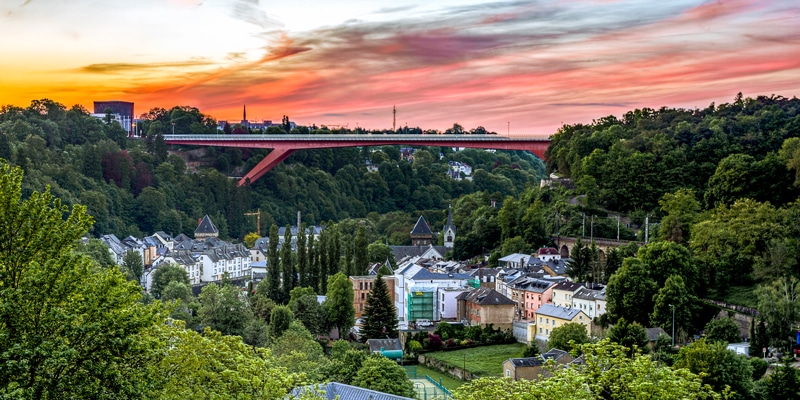 4/4

 Catch the Pétrusse Express and see the city by train
From the start of April until the last day in October every year, the ridiculously cute Pétrusse Express is the best excuse in the city to stop walking for a little. It's a miniature train like: cool enough for teenagers; magical for younger kids; and with multi-lingual personal audio guides to keep historians happy.
Hop-on-hop-off tickets let you plan your own journey and, it might be called an 'Express', but the Pétrusse pace is sedate, so nobody misses anything along the way.
Must-sees on the Pétrusse Express city tour
Pack kid's swimming stuff on a sunny day and hop-off at Luxembourg City Park for seriously splashy fun round and about the full-scale, all-action pirate ship.
Skatepark Péitruss is on-route too and, not only is it the country's largest at 2500m², it hires boards, gives lessons and attracts all the city's best food trucks.
Luxembourg City Tourist Office has dozens of city tour maps and guides to download for free. It's also the place to get your LuxembourgCard for discounts all over the Grand Duchy capital and free entry to more than 60 major museums and attractions.