Luxembourg City tours perfect for kids
Like most great European cities, the City of Luxembourg is drenched in history. But unlike many, it doesn't expect you to work out what to see and do on holiday. Instead the Luxembourg City Tourist Office has cleverly designed tour guides for all the best places. Multi-lingual, free to download and packed with information, most include easy to follow maps and quite a few are designed just for families and kids.
So when you're ready to explore the capital of the world's only Grand Duchy and city of soaring cliffs, mighty fortresses, mermaid myths, underground caverns, pretty cafés and fantastic cakes, check out the Tourist Office first. Here are just four of their finest tours kids can put to the test this summer.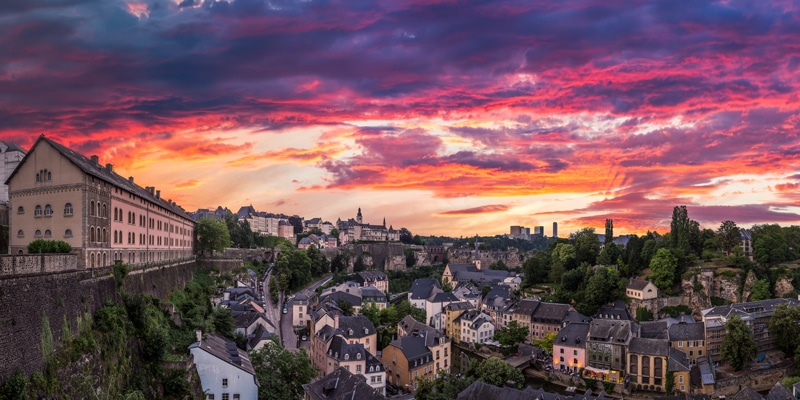 1/4

 Take a tour round Top City Views in your own time
Luxembourg City has to be one of the easiest European capitals to explore, and one of the most satisfying. It's compact enough to walk around, even with younger kids, and being built on two levels makes for impressive viewing potential.
Put all that on trial with a 'Top City Views' self-guided walking tour. Between the fun of following their own map and the time to stop and stare, or give their feet a rest, children love this adventure. And it covers most of the historic landmarks which makes it perfect for a short break or finding your bearings before a deeper delve into the city.
Must-sees on the Top City Views tour
Chemin de la Corniche is known as 'the most beautiful balcony in Europe'. It's a UNESCO World Heritage site and a second-to-none spot for admiring the imposing grandeur of the fortified Old Town.
Pfaffenthal Valley is the green heart of Luxembourg City and runs between the old town and new town so it's a pretty presence in almost every single top view.
Taking a breather at the charming Kneipp-Anlage for cakes, coffee and gazing over the city is one of many reason why being your own guide works so well on this family walking tour.
The Pfaffenhal Lift is as close to a white-knuckle ride as you get in Luxembourg City. Standing at over 74m high it connects the city centre to the majestic, cliff-top old town. Step out on to the viewing platform for one of Europe's most spectacular 360˚ urban panoramas.