Holidays should never feel like hard work, even with tots in tow and especially on your honeymoon. These days, many of us are tying the knot after having a baby, but that doesn't mean a romantic escape is off the cards. You may have a baby or a toddler hanging around your neck, but you can still prolong the passion after your big day at one of these knockout hotels.
By Helen Warwick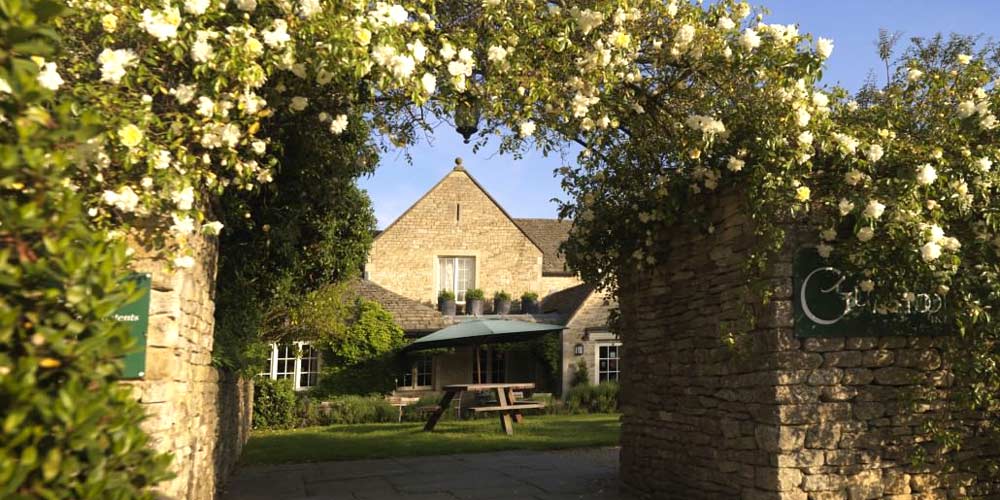 1/5

Calcot Manor, UK

This very grown-up Cotswolds pad could have easily become lazy and rested on its good-looking laurels. But Calcot Manor has, in fact, got the full package. Family suites with separate kids' rooms? Check. Free and round-the-clock baby listening service? Check. Babysitting? Check. A whizz-banger of a creche for everyone from newborns to 14 year olds? Check. There's also baking for mini masterchefs, a Segway safari, nature trails, a mini football pitch, cycling and an assault course.

Rooms have been 'toddler-proofed', with covered plugs sockets and child safety gates, while the family cottage only allows access for families and a safety exit button prevents children 'escaping'. Food-wise, there's the Gumstool with spruced-up pub classics or the more refined Conservatory; but tots can dine on daily-changing menus served at times to suit them. And as soon as your little ones are napping, make a break for it and slip into the spa.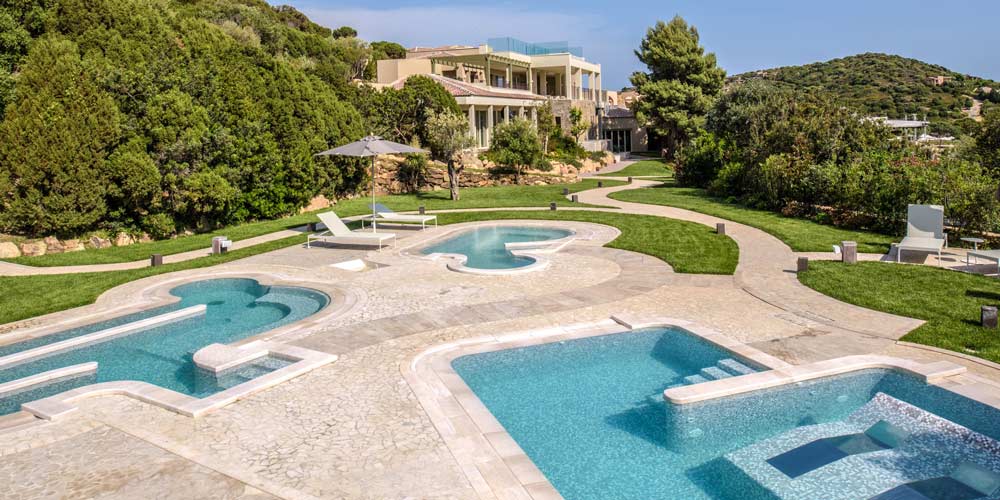 2/5

Chia Laguna Resort, Sardinia

For beaches that could brazenly pass for the Maldives rather than the Med, Sardinia does a cracking job. Which is why a trip to the Chia Laguna Resort on the island's southern shores will keep everybody hunky-dory. You've got the neighbouring Bay of Chia, where kids will love building sandcastles, floating in calm, shallow waters, and larking around the shoreline. Then there's the Bambini Pool for little swimmers, with games and activities to keep them in check. Explorers-in-the-making can get their outdoorsy fix whilst hiking up and over dunes, spotting flamingos in the lagoons, and horse-riding along windswept beaches.

And when it comes to taking time out, this place really excels with its kids' clubs: there's one each for four different age groups, and you'll be dragging them away after you've had your fill of the spa, languid lunches, and sunbed snoozing. All that action is a surefire way to knock the kids out come evening, so you can book a babysitter and head out for toes-in-the-sand dining, or cosy up together on your terrace. They've thought of everything – there's even a kit for little bambinos that includes a stroller, a changing table, a baby bath and a bottle warmer.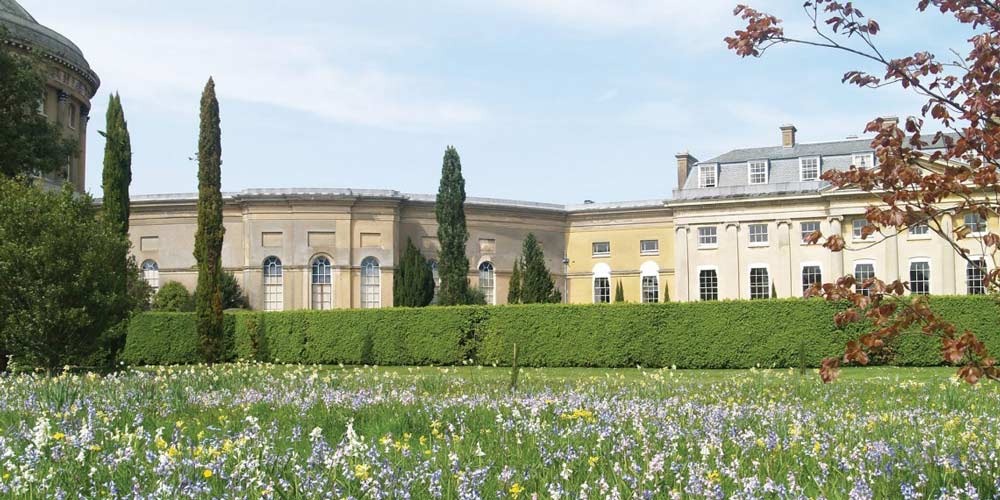 3/5

The Ickworth, Suffolk

In-the-know parents have been trying to keep this place hush hush. But the secret's out and the word is spreading: The Ickworth is one of those cosy havens to while away a few days, where parents glide serenely from spa to room to restaurant, and kids relish back-to-back fun. With a signature level of elegant luxury, this grand dame is as far from naff as you can get. But it's also the kind of place where no one bats an eyelid when your little monster lobs a spoon across the restaurant or full-blown tantrums escalate in reception.

Keep boredom at bay and swing by the fairy garden, meet the resident farm animals, run wild in the sprawling grounds and wallow in the pool with your brood. Over tip-top breakfasts, mull over which facial you're going to book during your two hours of free childcare, sit back as spot-on kiddie staples keep the kids beaming at mealtimes (there's even fresh purees for weaning babies), and let sparks fly over a superb dinner as the little ones snooze in your room, safely monitored by the baby-listening service. And with changing mats, nappy bins, sterilisers, Bugaboo pushchairs and travel cots on tap, this cracking country pile is always going to be a winner.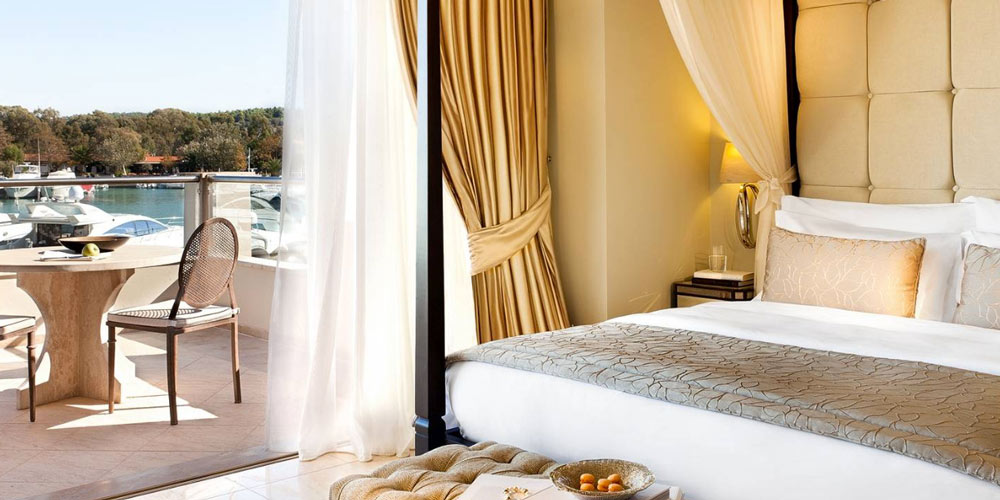 4/5

Sani Resort, Greece

Life is sweet at this easy-on-the eye resort on the Kassandra Peninsula in Halkidiki. The setting's classic Greek chic: think seas the colour of Bombay Sapphire lapping smooth-as-you-like white sands, winding trails through serene pine woods; and a buzzing marina where high-rollers mingle into the night. The Sani Resort vibe is five-star family fun: there are five hotels with lashings of luxury, big and beautiful rooms with cots, extra beds and all the kiddie paraphernalia you can think of, and 18 superb restaurants with menus for kids of all ages.

Your brood will roll their eyes at the thought of leaving: there's expert tuition at the Chelsea Football Academy; a watersports' station for waterskiing and sailing; wildlife tours; beekeeping trips; kids' clubs; and swoon-palmy pools. Massive thumbs up go to the resort's beach 'Babewatch' babysitting service where you can kick back with a cocktail and lap up the sunshine, while the sprogs are safely cared for by a bunch of smiling staff. All in all, this gargantuan resort doesn't really put a foot wrong when it comes to family escapes.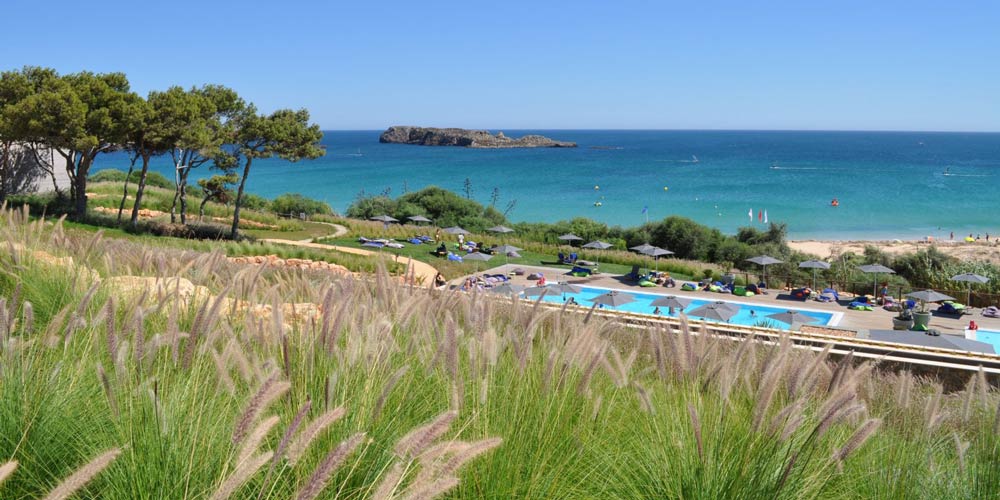 5/5

Martinhal Beach Resort & Hotel, Portugal

When it comes to keeping the parents AND the kids happy, this place is a pro with plenty of tricks up its sleeve. Stay in the Martinhal Village villas, and you'll have a kitchen and two or three rooms to play around with; so whilst your baba sleeps soundly in one, you can rustle up a meal and sip an aperitif in the other. Rooms are cool and contemporary with floor-to-ceiling windows and breezy balconies opening to ocean views that are nothing short of perfect. Book in a babysitter and revel in some baby-free time at one of the first-rate restaurants on-site, kick back in the spa or head into Sagres with its laid-back beachy vibe and cheap and cheerful seafood restaurants.

The ultimate in family-friendliness, Martinhal has all the gear on demand: think sterilisers, safety gates, travel cots and baby baths, as well as tot's foodie favourites. There's also a rotating list of activities for every age group to keep your brood enamoured round-the-clock, be it face-painting, surfing, treasure hunts and cooking classes. It'd be hard to find a lux hotel that's better equipped for in-need-of-a-break parents.