Monica Sowichai heads to Grecotel Mandola Rosa, a mega-resort in Greece offering relaxation and family fun in equal measure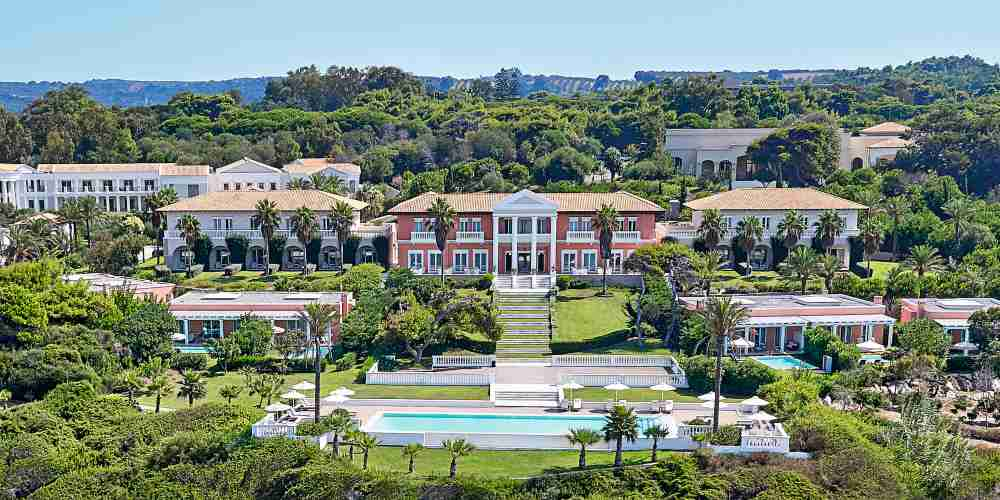 The Mandola Rosa is part of a mega-complex, Riviera Olympia Resort, which is also home to three other hotels. La Riviera, Olympia Oasis and Llia Palms. This sprawling resort is located in Kyllini on the west coast of Peloponnese island in Greece. Having multiple hotels within close proximity means Riviera Olympia has much to tempt families, as each hotel offers its own set of family activities. 
The lobby of the Mandola Rosa is simple yet elegant, with magnificent marble floors, large pillars and long white curtains which, when pushed back, allow the natural sunlight to shine through, creating a warm, comforting atmosphere. On the other side of the lobby is a picturesque open-plan view of the Ionian Sea, stretching out more than two kilometres in either direction. As soon as I arrived, I knew I was in for a treat.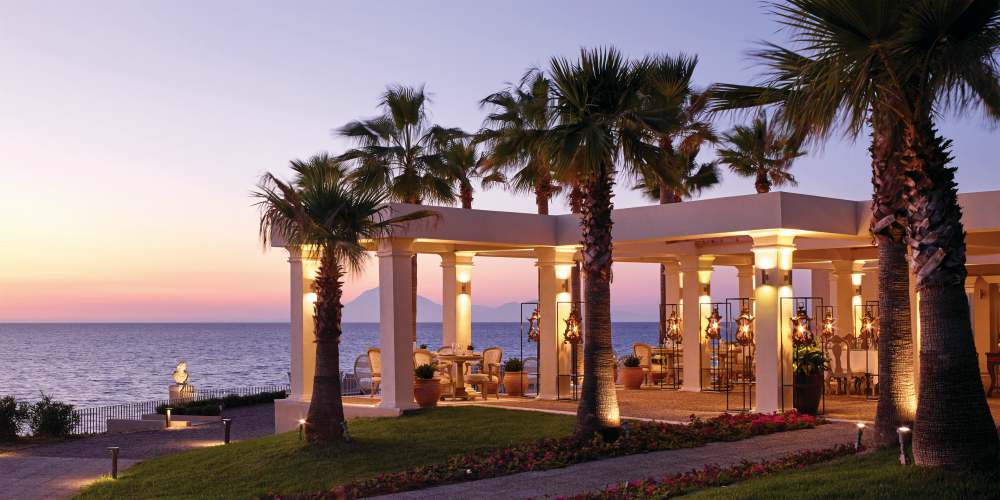 On the first night of my stay, I had the privilege of eating at Cape Voyage, a charming restaurant located slap bang on the gorgeous beachfront. It was a true food journey, each course taking me to another city while at the same time managing to bring me back to Greece thanks to the local ingredients used in each dish. 
Cape Voyage is one of 24 restaurants on the resort, with food to suit every palate. Whether it's pizza, traditional Greek dining, Souvlaki, burgers or fine dining, the Mandola Rose has it all. We all know how difficult it can be pleasing a whole family, but here, there's no need to fuss. 
The resort offers much more than a great range of restaurants. There's also a wide range of activities to keep kids occupied while parents put their feet up and enjoy some quiet time on the beach. There's paintballing, horse riding, biking and archery, plus an open-air playgroup and lazy rivers that are perfect for little ones. Grecoland Club in the Olympia Riviera hotel was created solely for children, featuring lots of supervised arts and crafts activities.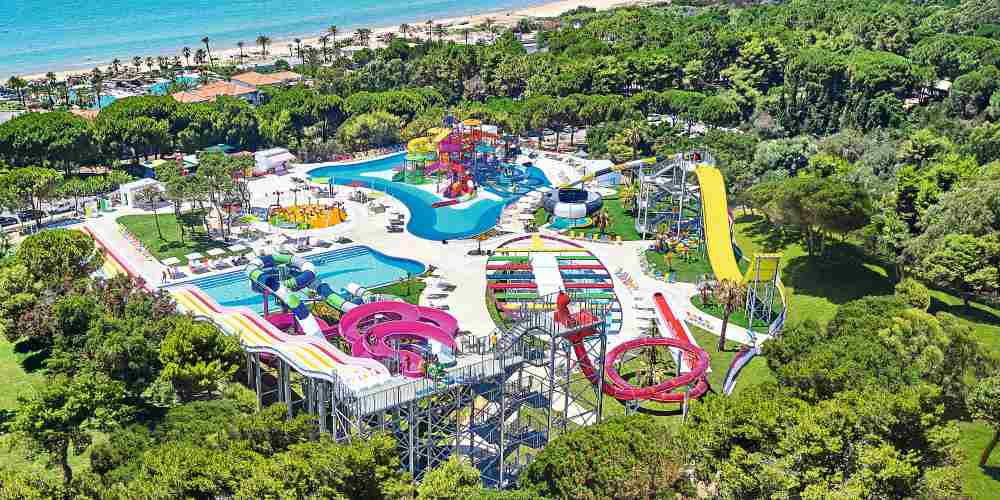 For a more inclusive family pastime, the Olympia Aqua Park offers 20,000 square metres of heart-stopping water fun, including the Looping Rocket slide that will make your stomach drop (worth knowing if you plan on going on it straight after a meal!). I'm told by a member of staff that the oldest person to go down the slide was 79 years old, so there's really no excuse for parents to sit out. 
On my second day at the mega-resort I planned to spread out on the beach all day with a book but, unfortunately, the ominous clouds overhead seemed to say otherwise, so I opted for a spa day instead. The resort's spa, the Elixir Thalassotherapy Centre, offers a cool plunge pool, indoor heated lap pool and treatments to cater to all beauty needs. 
I made good use of the Aqua Elixir Thalasso Pool, a unique therapy pool that uses different shower jets or bubble seats to help massage different areas of the body. My favourite jet was the back and shoulder. On my last day at the Mandola Rosa, I took my second visit to the centre to have a herbal facial and massage.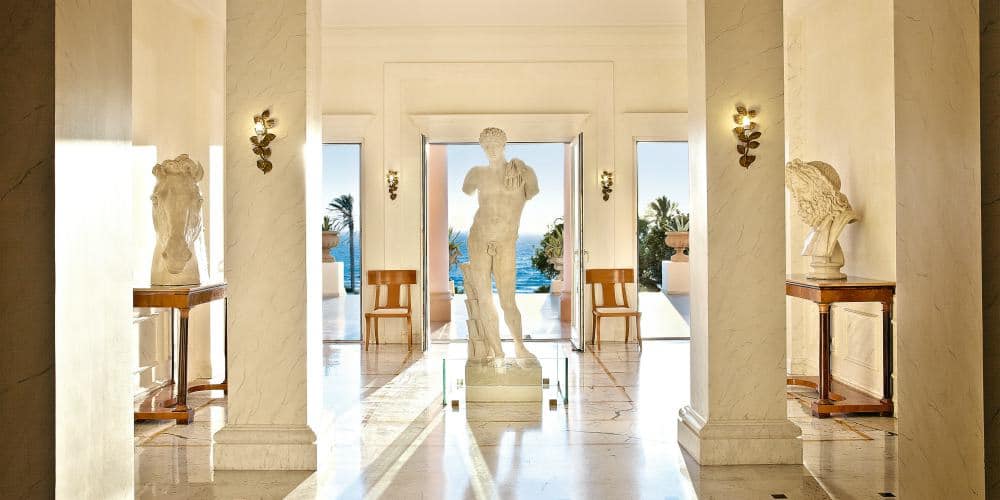 Everyone at the spa centre was very knowledgeable and helpful. As someone with particularly sensitive skin I'm allergic to most skin products, yet they were able to accommodate my needs.
Riviera Olympia Resort mega-resort has something for everyone. With an extensive range of restaurants and activities, there's no reason to leave this resort. Yet, if you fancy venturing beyond the resort for a day, there are many day trips on offer around the area, not least the chance to visit Ancient Olympia where the Olympic games were born. 
The lowdown
How to get there: Flights from London Heathrow to Athens are from £120pp. Transfer from the airport to the hotel takes approximately four hours.
Price: Rooms at Grecotel Mandola Rosa start at £309 per night. Kids up to age 14 stay free.
Find out more about Grecotel Mandola Rosa