Beach life
Whether you want to lie back with a book in the shade of a mini palm tree, paddle gently in a kayak, or get out on the water with the latest windsurf kit, with Ocean Elements Beach Clubs, you and the kids can do it all. Beach club holidays in Greece allow you to be as active or as relaxed as you like, in some of the most picturesque locations in Greece. Offering a wide range of inclusive activities for families to try including dinghy sailing, windsurfing, kayaking, mountain biking, and stand-up paddle boarding, there is more than enough at a beach club resort to keep everyone entertained – even notoriously hard-to-please teens.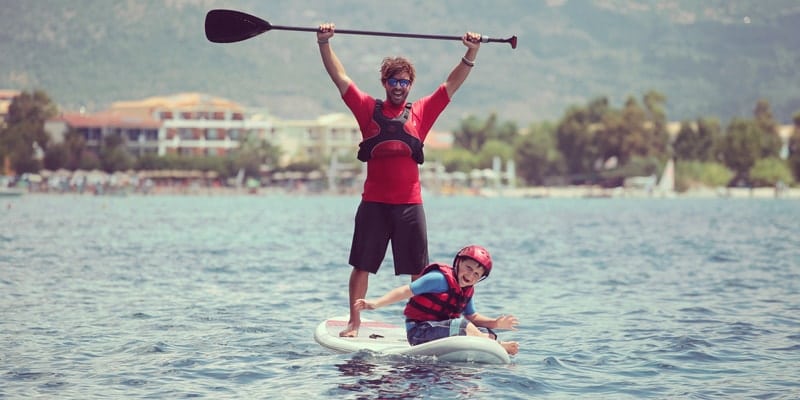 The clubs offer a safe environment to learn to sail with inclusive training from RYA-qualified staff as well as free kids' clubs, for little ones aged four to 12. The warm waters of the Greek resorts shelve very gently and offer calm conditions so the kids can wade out for quite a distance without getting out of their depth.
Ocean Elements know that some children want to be go, go, go, while others enjoy a more relaxed holiday and their staff are pros at selecting age-appropriate activities. Whether your kids are bursting with confidence, or a little shy, they'll be chatting to new friends and enjoying a host of activities in no time.
Me-time for mums and dads
While the kids are enjoying themselves, adults can try out the wide range of activities for themselves, or sit back with a glass of wine and recharge the batteries. Ocean Elements hotels have private gardens which front onto the beach, as well as beach bars and sun loungers looking out over the sea. Once you're reclining on a lounger, gazing out over the ocean, you'll wonder why you hadn't booked this sooner!
As a popular family destination in the summer months, promising warm sunshine, beautiful scenery and crystal clear waters to splash and swim in, Greece won't disappoint.
A beach club holiday with Ocean Elements offers beach-front hotels where you can relax or get stuck into a variety of inclusive activities and water sports. Whether you choose the high winds of Vassiliki, the quiet village life and incredible vistas of Horto or the bustling buzz of Porto Heli, all Ocean Elements resorts offer a unique blend of fabulous facilities, inviting atmosphere and local culture.
Sail, splash and play
Qualified RYA (Royal Yachting Association) instructors will guide you through a week-long course of sailing or windsurfing, which is all included in your holiday package (varies by resort). You can also take out a board, boat, kayak or mountain bike anytime during the day to explore the waters and stunning Greek mountains and olive groves.
The sea is very smooth for much of the day, providing a safe environment for children to get to grips with all the different activates on offer. The complimentary kids clubs is run by dedicated water sports and childcare professionals who create an awesome action-packed week, both on and off the water!
See an Oceans Elements holiday brought to life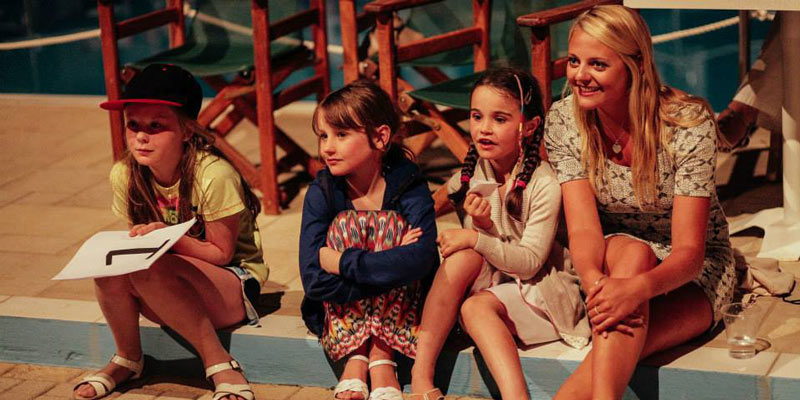 Check out Ocean Element's cool kids clubs
Sea Urchins Club, four – seven year-olds
When: 9:30am – 5:30pm, five days a week
Price: free
Ocean Elements fantastic team of experienced childcare staff have an action-packed programme of games and activities, as well as a gentle introduction to time on the water. Children can try a wide range of activities including sailing taster rides, face painting, mini resort adventures, flip flop golf, snorkelling, scavenger hunts, art attacks and much more. The club is fully flexible for children to join as and when they choose.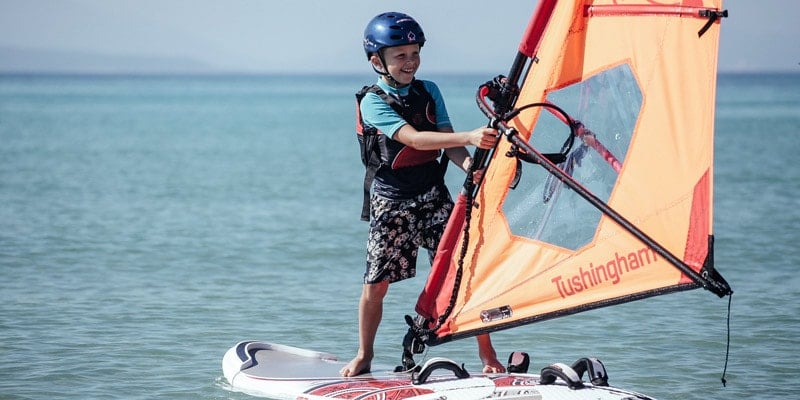 Sea Tigers Club, eight – twelve year-olds

When: 9:30am – 5.30pm, five days a week
Price: free
The fun and friendly team will help the kids get stuck into an enjoyable and exciting array of activities which make the most of the stunning beach surroundings, so they'll be having fun and making new friends in no time. Activities include sailing joy rides, windsurf taster sessions and raft building.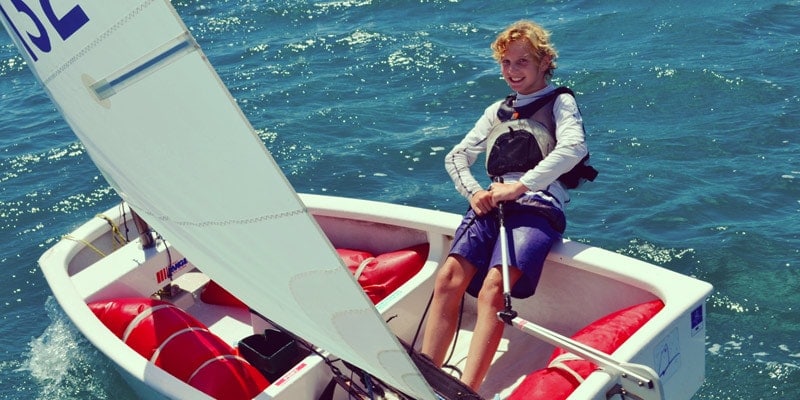 Junior Squad, eight  – thirteen year-olds

When: two and a half – three hours dedicated RYA tuition, six days a week
Price: £159 per child
Junior Squad is a dedicated coaching club for budding young watersports enthusiasts! Fully qualified RYA instructors organise a bespoke watersports programme for all levels of sailing and windsurfing in the most exciting and fun way possible. With maximum time on the water, new skills will be learnt in a safe environment where all Junior Squad members will achieve at least one RYA Youth Stage in windsurfing and sailing by the end of the week.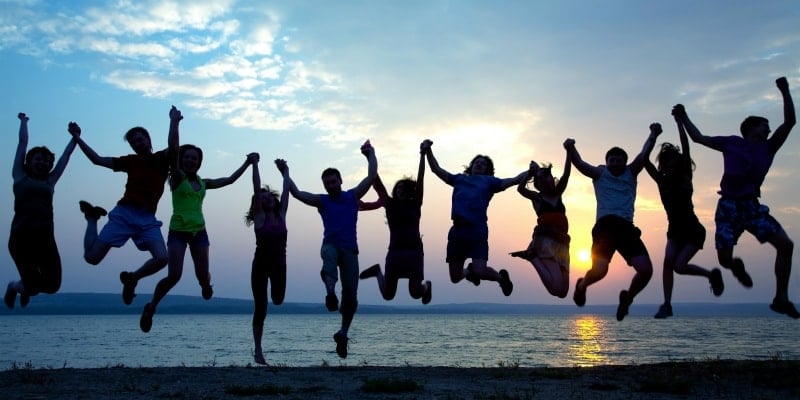 Teens
We know that teenagers like to be more independent, so our teen activities give all 13-17 year-olds the opportunity to dip in and out of sessions as and when they like. Teen activity leaders will get teenagers together on several occasions over the week to ensure everyone is introduced, getting along and making friends. Paddle cruises, dinghy joyrides, bike rides and water polo are just some of the activities on offer.

The Lowdown
Ocean Elements' Beach Clubs in Greece run from three great locations in Greece from May to September.
Prices start from only £499pp including flights, transfers, catered accommodation, activities and Kids Clubs.
To find out more, visit ocean-elements.co.uk or call 0203 432 5482.