Ski newbie and dad-of-three Mark Woods takes it slow and steady on the slopes while his kids lap up the winter fun at La Rosière in the French Alps.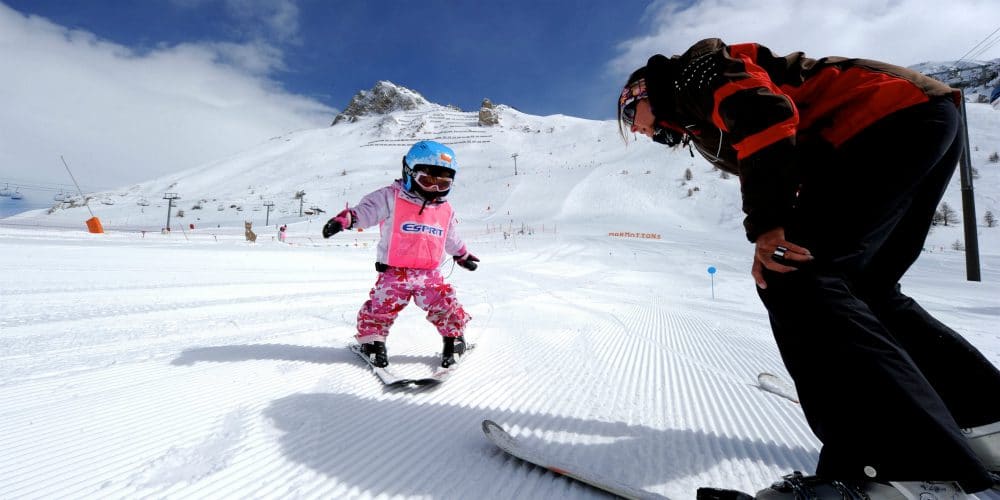 A wise woman once told me that skiing, like walking, was best learnt as an infant. 
The fact that the lady in question was a ski instructor – my ski instructor – and that I was 37 years old at the time will tell you all you need to know about my success on the slopes.
It also explains why, up until very recently, I'd not really considered us as a skiing holiday family – if you're not necessarily the most confident of parents on the piste, I wondered, would there be enough to occupy everyone and warrant the outlay? 
That was until La Ros.
Unlike its near neighbours, Les Arc and Val d'Isère, La Rosière is a French Alpine gem without a swanky reputation. But what it lacks in gossip-column mentions, it more than makes up for in a myriad of other ways.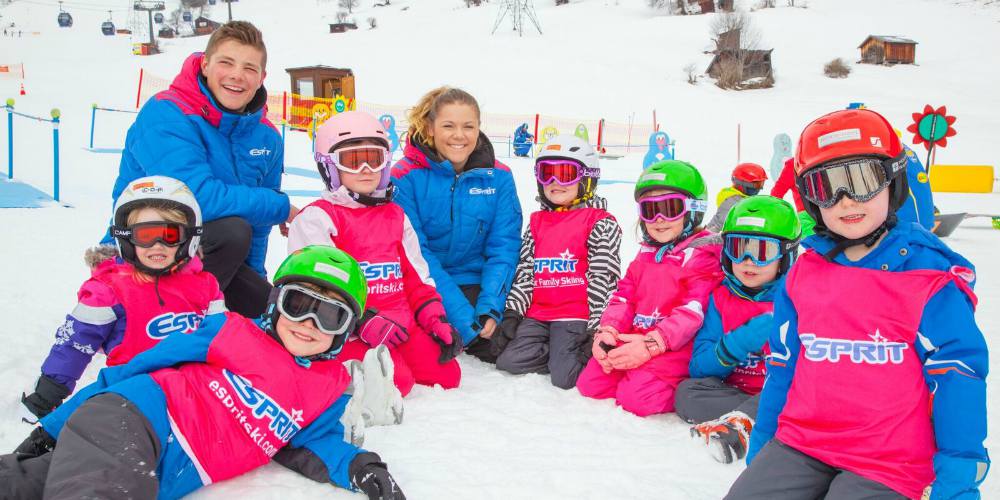 Firstly, there's 'family-friendly' and there's La Ros. It's not just that there are superb facilities for children – though there are – but that the atmosphere of the place is one of never-ending tolerance where little feet learning the ropes is concerned. And for that matter, for the big feet, too, of grown-ups whose legs aren't even on nodding terms with each other.
This approach is more than just a canny marketing ploy. It stems from the very beginnings of the mountain hamlet as a ski resort – from the Arpin family who helped put the first ski lift in place decades ago and are still a big part of the town today, contributing greatly to the intimate feel of the resort. 
But all the feels in the world aren't going to keep three young children happy for long – they need action, and thanks to the set-up painstakingly created by family ski gurus Esprit, they get that in spades.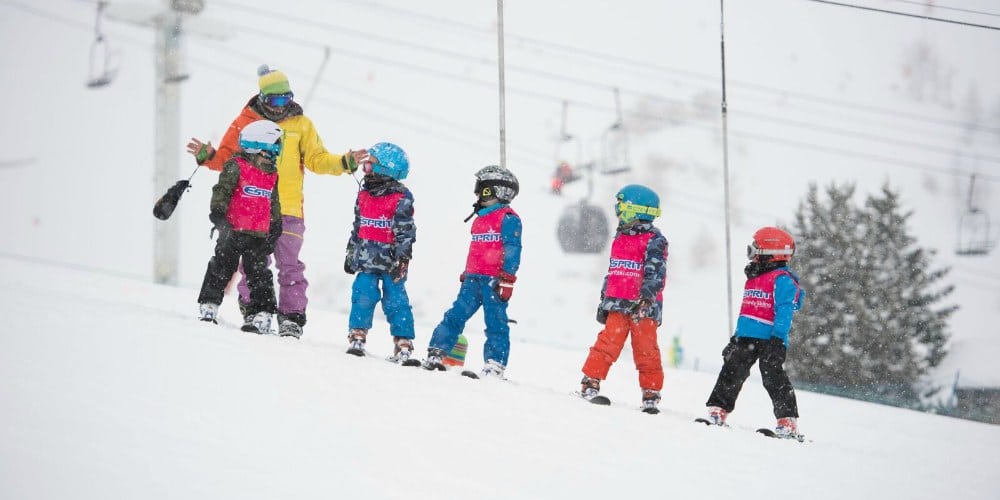 From resort managers who actively encourage you to harangue them on WhatsApp with any tiny query you may have, to a veritable army of childcare staff who display admirable levels of patience, creativity and enthusiasm, they are a warm and welcoming team.
Of course, there's many a lost glove and snotty nose to be contended with on the first morning of ski school (a term that could probably do with a rebrand to get rid of the second dreaded S word), but pretty soon the young squad of Esprit staff have the whole operation purring like a well-oiled machine. 
Perhaps, though, La Rosière's greatest family-friendly feature of all is one gifted to it by nature, namely that it enjoys sunshine all day long – and, as we all know, a warm child is infinitely preferable to a cold one. 
Another enormously helpful benefit – this time of Esprit's making – is the proximity of many of their chalets to the slopes. There are no two ways about it, getting kids ready for a day's skiing puts all three Fs in Faff, so to be able to walk pretty much straight from bedroom to button lift is an absolute godsend.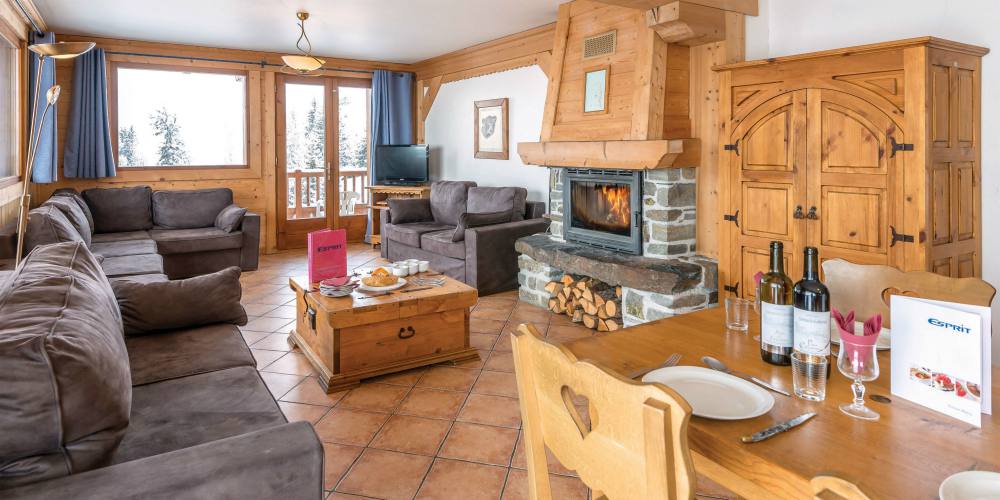 And what chalets they are. Dripping with Alpine charm on the outside, they are warm and welcoming indoors, too, with our hosts Evie and Annabelle looking after us so well and feeding us so beautifully that I almost wept when the time came to leave. 
So with the nursery slope gang taking care of the kids and the fab hospitality, what else does La Ros have on offer? As well as being able to ski to Italy for a pizza lunch, there's an ever-expanding range of other activities to keep everyone entertained, too. 
If, like me, you've never really stopped loving sledging (from those halcyon snow days, which seemed to close schools en masse decades ago), then La Rosière is a must. The Snake Gliss and Paret ski activities are outrageous fun, of the type you imagine could only really exist in France. Taken to the very top of the mountain on the main ski lift, you descend on a plastic dustbin lid/mini wooden rocking horse respectively and finish an hour later in a snow-covered heap of delirium.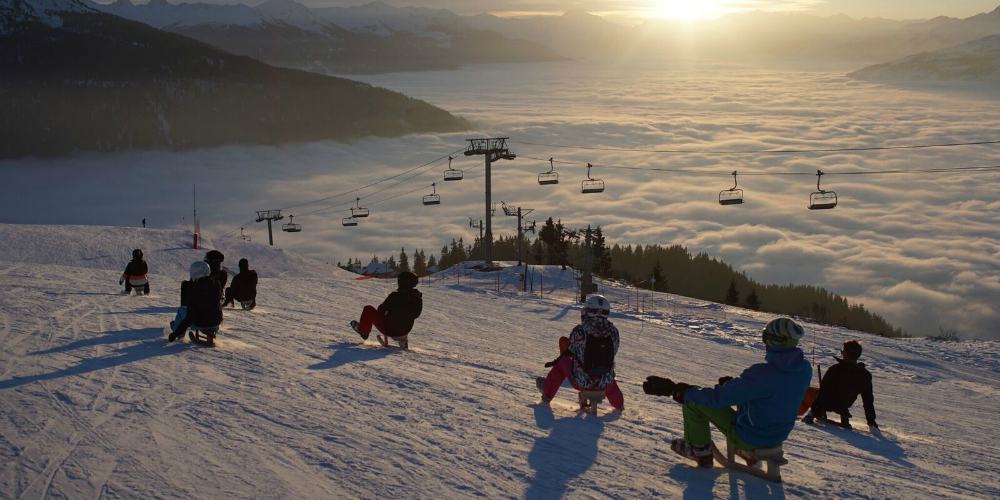 Slightly more gentle but no less memorable is the expertly guided snow-shoe walks on offer, which take you into a breathtakingly beautiful world where alpine animal tracks and eye-popping views compete for your gaze as you make your way along tracks and ridges.
Back down in the town, a trip to the nearby ice rink to see the local ice-hockey side felt like it would be a sleepy affair when we first arrived – but three hours later, with a nail-biting local derby against Les Arc under our belts, we were a family converted! 
Add in husky rides, alpine target shooting and even a swimming pool, and you begin to see why La Ros is fast becoming a destination that attracts hardcore skiers, keen little learners and the perennially wobbly-legged alike. It has a unique mix of charm, warmth and a diverse to-do list, which stretches way beyond the traditional après-ski fare.
As for my skiing, if I tell you that the slope I spent a lot of time on was labelled 'Escargot', you'll get the picture. But as the children whizzed by at increasingly alarming speeds, I couldn't have been happier to take things at a snail's pace. 
The Lowdown: La Rosière
How to book 
Families can enjoy an Esprit Ski holiday to La Rosière, France, staying in the ski-in/ski-out Chalet Amelia on a catered basis (including buffet breakfasts, afternoon tea and cake, and evening meals with complimentary wine for six nights) from £2,389 for a family of two adults and two children sharing a suite, including return flights from London Gatwick to Chambery, airport transfers and one FREE child place, and is valid for travel departing on 19 January 2020.
Pre-bookable childcare options in Chalet Amelia include Nursery (for children aged 17 weeks–40 months), Snow Club in the daytime (for children aged three to eight years) and Cocoa Club in the evenings (for children aged five to 12 years). Dedicated children's ski lessons are also available to pre-book with Esprit Ski.