Taking your boisterous brood along to a yoga retreat may sound like a nightmare, but an increasing number are welcoming kids. These places are pros in creating a state of calm, encouraging frazzled mums to find a state of Zen, and giving the little ones a run-around in beautiful, outdoorsy surroundings. You don't have to be a hippie at heart or a bohemian in disguise… just a mum who's in need of a bit of R&R. Here are our top 5 picks of Europe's best.
By Helen Warwick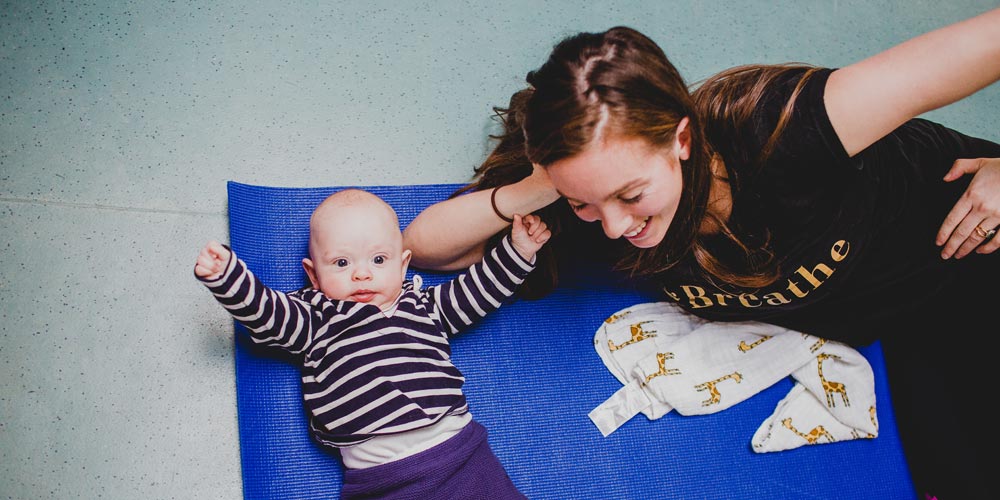 5.

&Breathe Postnatal Flow, La Croix de La Jugie, France

Escaping to the French countryside is always going to be a good thing, especially when you're bedding down for the week in a gorgeous country pile with acres of serene farmland to pad about in. The folks behind it &Breathe Postnatal Flow, Bryn and Clio, have perfected the art of dealing with knackered and sleep-deprived parents… and their babas. As well as daily postnatal yoga classes to help rehabilitate and strengthen the core, there are baby massage and baby yoga sessions, plus English-speaking babysitters to book. When it comes to paraphernalia, they've thought of everything, too, with monitors, highchairs and cots all on tap. Plus the dreamy pool is fenced off and stair gates are fitted to take any worry out of roving toddlers. For new parents or those with very young kids in need of some 'me-time', you've definitely come to the right place. From £2,100 per family, excluding flights.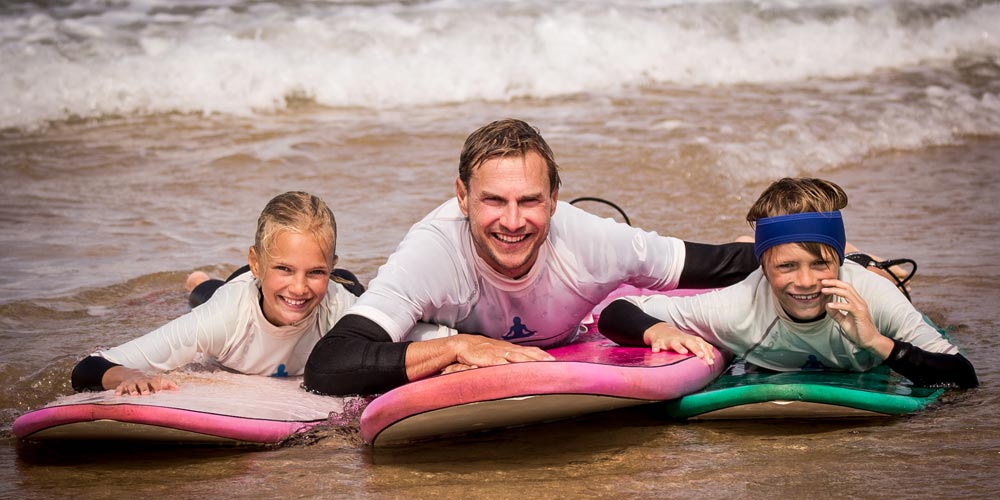 4.

 Karma Surf Retreat, Yoga And Surf Family, Portugal

The fierce waters of the Atlantic may be on the nippy side, but you and your little ones won't give a hoot as you learn to cruise the waves at this surf and yoga retreat. Plot a course to Karma Surf Retreat and your bunk is a cool and contemporary villa – half an hour from the buzz of Lisbon – but on the sedate slopes of the Serra de Sintra. Childcare is offered round-the-clock so you can hone your best yoga moves on the villa's wooden deck, or ride on some of Europe's best breaks during a surf lesson. Alternatively, if the kids are old enough, give them a taste of life in the water with a child-friendly lesson. And with a Brazilian chef dishing up BBQs every evening, no one will be going hungry.

From €749 per person, excluding flights.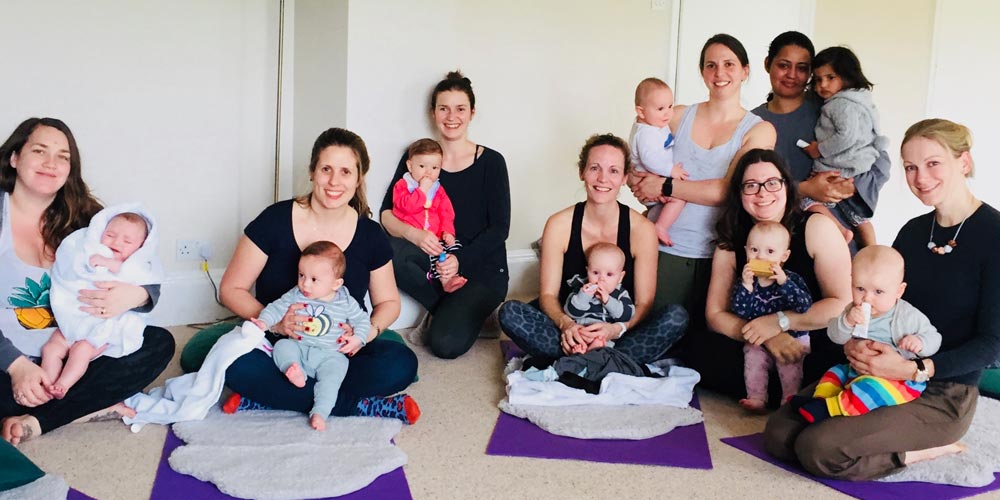 3.

 Mamaheaven, Sussex

New mums need not board a plane to follow the path of enlightenment. Head to the extraordinarily tranquil Florence House on the Sussex coast with your baby and you'll discover a cosy haven with bags of charm and days filled with yoga, walks on wild beaches, and tip-top massages. The focus here is quality bonding time with your little one (babies up to 18 months are welcome), as well as giving new mums a boost. A team of childminders and a creche are on hand to help, whist you take time out with a handful of therapies, strengthening yoga sessions and enlightening workshops to make you feel human again. Plus, the organic and artisanal menu – for both mums and tots – also gets the thumbs up.

From £550 per person. mamaheaven.org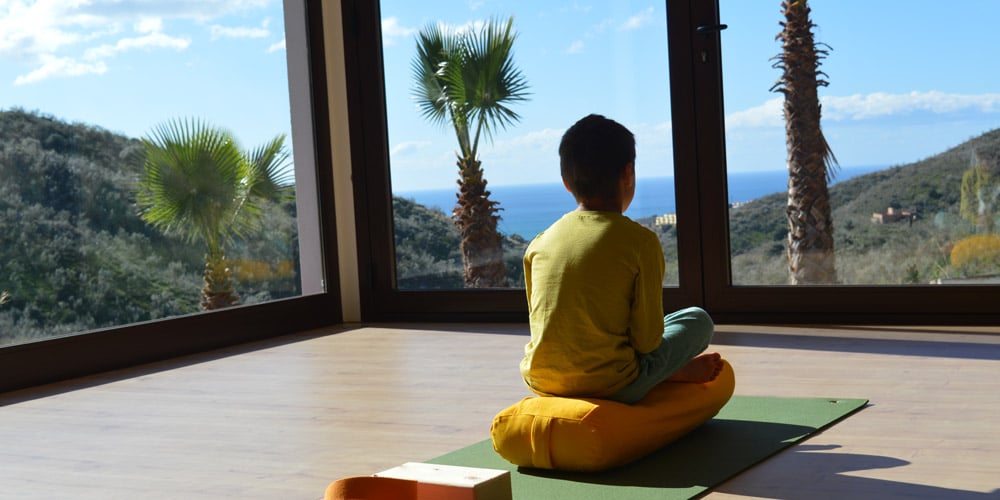 2.

 Roro Family Yoga Retreat, Andalusia

To call Roro simply a yoga retreat is to undersell its appeal. Guests at this lovingly-restored farmhouse in the Andalucian countryside will be treated to top-notch yoga overlooking sunny Med views, and languid walks through the Spanish countryside. Kids will be kept busy with swimming and action-packed adventures in and around the finca (children's activities are run for up to six hours a day), plus babysitters are on hand should you want to escape for the evening. Family yoga classes are available, too, if your tots are game. Spend just a few days here and you'll swagger back home all suntanned and serene.

The retreat is seasonal and price start from £1,450 per person, excluding flights.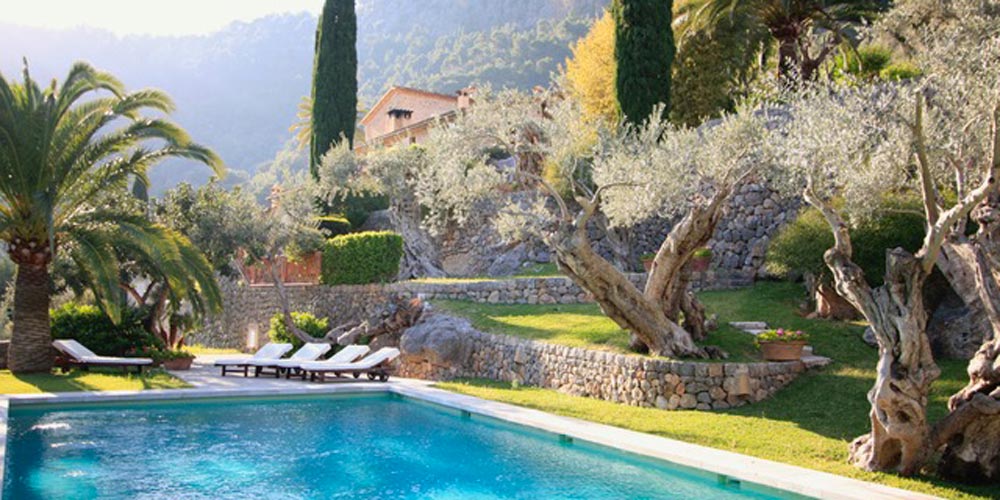 1.

 Ananda Family Friendly Yoga Retreat, Mallorca

There's no question: the setting of this exceptional yoga retreat – amongst the olive groves and almond trees of the Soller valley – is deeply restorative in itself. Having held a raft of successful retreats at the family-owned Finca Son Salas – a beautiful 17th century farmhouse – host, Nadine, realised the potential of welcoming kids to Ananda, too. Come with your brood and you'll be treated to two yoga sessions a day on the shady terraces with a clutch of stellar spiritual teachers. Kids, meanwhile, can play tennis with a professional tennis coach, pick fruits in the garden, or lark about on the beach. You'll share the verdant gardens with just 18 other guests: pottering from the finca's blissful pool for some unapologetic poolside R&R, to the sun-blushed olive groves, and to the neighbouring mountain villages of Deia and Fornalutx. And once darkness falls, the cinema room, billiard table and ping pong will keep yogis – great and small – busy.

From €900 per person, excluding flights.