Some of the best destinations may be the ones you haven't even heard of. Avoid the crowds this by booking your next European mini-breaks to one of these many hidden gems. Quick, before the secret's out!
By Gwyneth Donahue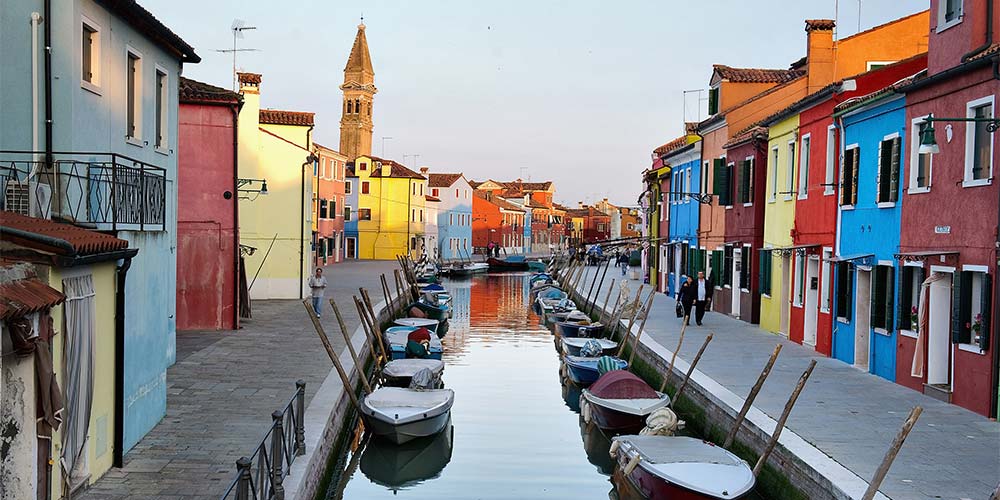 10.

Burano, Italy
With its enchantingly colourful houses, this island town has all the beauty of Venice but without the crowds. Take a canal boat ride on the quaint and charming waters, while trying to spot the leaning bell tower. After the boat ride, be sure to look for beautiful Murano glass, a craft that is as colourful as Burano's houses, and head to another visitor favourite – Museo Del Merletto, a lace museum that showcases Burano's primary craftsmanship attraction. The town is also famous for its fish dishes, specifically the risotto de go, a creamy delicacy. For the pickier eaters in your family, Burano's many pizzerias and gelato shops will hit the spot, plus do not leave before your family tries a bussolà, a classic donut-shaped cake.
Getting there: The closest airport is Venice Marco Polo, just a 53-minute drive away.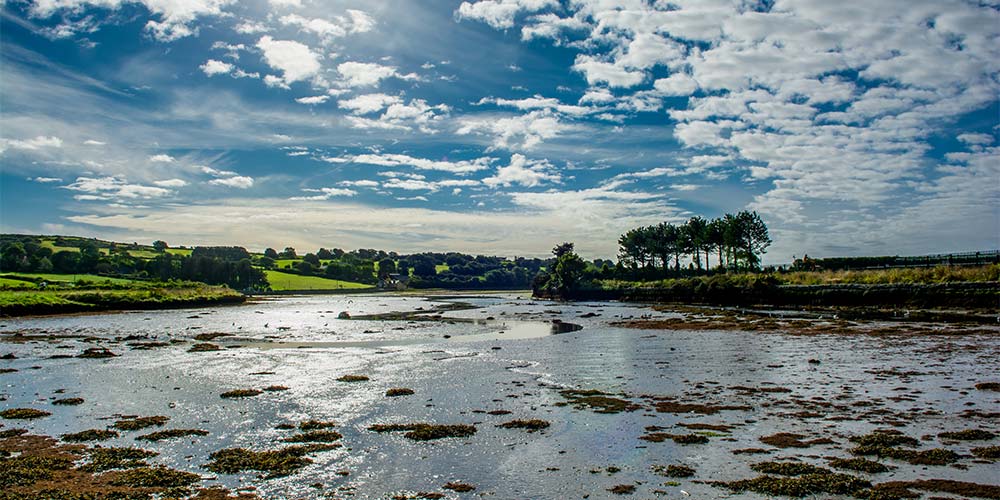 9.

Clonakilty, Ireland
'Clon', as the locals call it, is a lovely seaside town that is ideal for a family holiday any time of the year. With exciting activities ranging from whale watching tours, to surf lessons, to a relaxing day on the beach, Clonakilty has it all. We recommend bringing your appetite to Clonakilty's Friday market, which is your family's one stop shop for a wide variety of local goods such as cheese, fish, baked goods and much more. Scoop all of your friends in one of Ireland's best-kept hidden gems for a break not too far from home.
Getting there: The closest airport is Cork Airport, just a 48-minute drive away.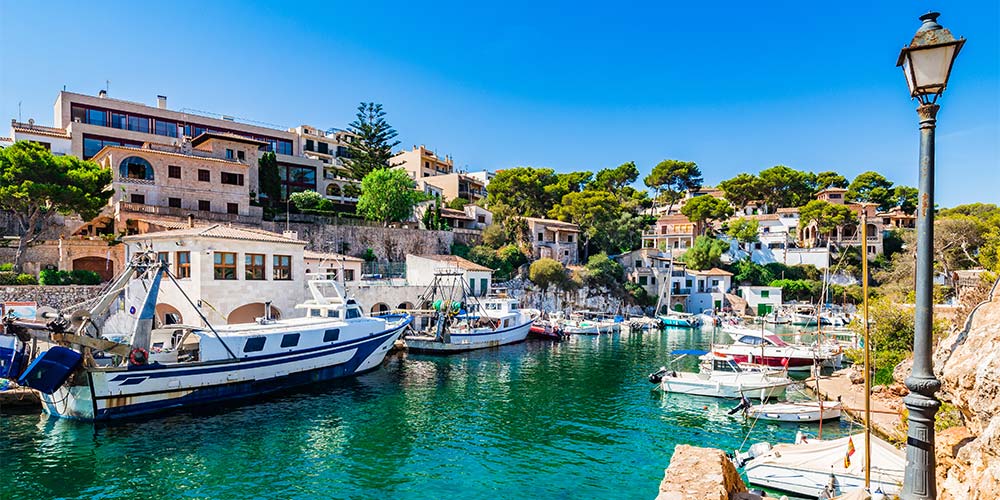 8.

Cala Figuera, Mallorca
This Spanish holiday is ideal for any family who wants a quiet weekend getaway. Nestled along the private southeastern coastline of Mallorca, Cala Figuera offers many family-friendly activities that are free of selfie sticks and crowds. This town is great for a spring or summer holiday as it offers many outdoor excursions such as boating and water sports. Families will love the Mandragó National Park, a 2,000 acre reserve that is home to numerous bird and animal species. For those who love the water, Cala Figuera has a diving school where families can dive and snorkel in crystal clear waters. After some time in the water head to the beach at Cala Santini, which is just 4km to the south.
Getting there: The closest airport is Palma Mallorca Airport, just a 45-minute drive away.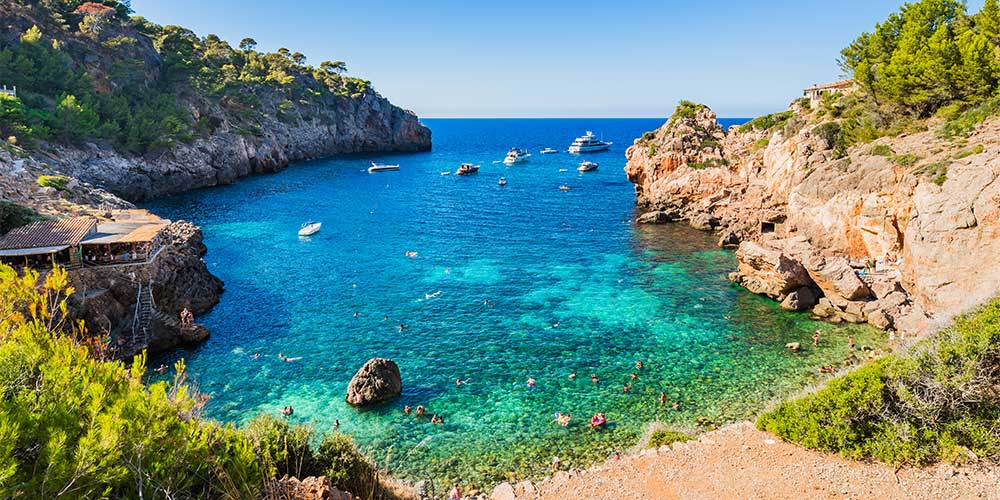 7.

Deia, Mallorca
Treat your family to a holiday in Deia, a small coastal town in the Spanish islands of Mallorca. Sometimes referred to as a millionaire's getaway spot, with previous special visitors including Princess Diana and Andrew Lloyd Webber, this paradise town should be at the top of your family's destination list. In the summer, visitors can enjoy a walk down to Cala Deià, a quiet rock cove leading to a beautiful Spanish beach. In the colder months, we recommend taking the family to one of Deia's many museums like the Royal Palace La Amudaina or the Es Baluard museum of modern and contemporary art. To add a touch of indulgence to your family trip, make reservations at Es Raco des Teix, a Michelin start restaurant with delicacies for the parents and tasty pastries the kids are sure to enjoy.
Getting there: The closest airport is Palma Mallorca Airport, just a 41-minute drive away.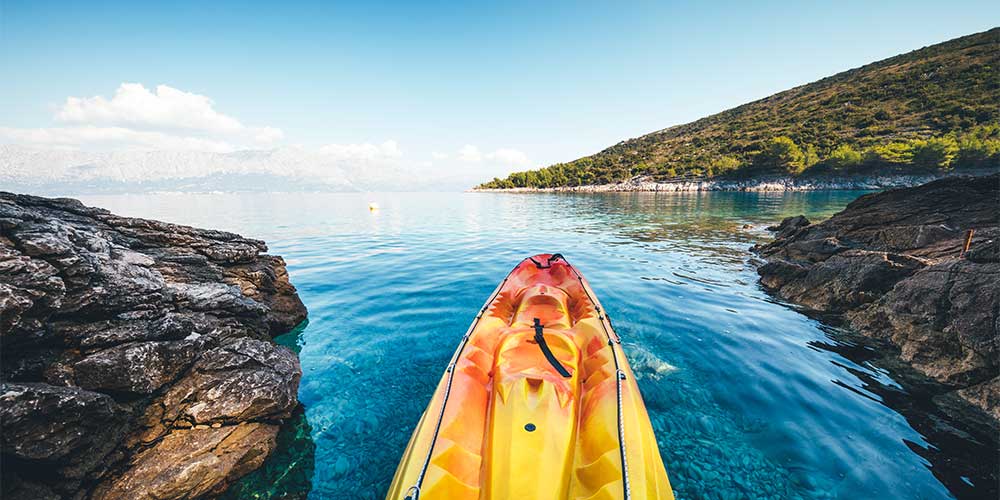 6.

Hvar, Croatia
Catch a case of Hvar's island fever and your family won't want to come back from holiday. After a long winter, your family will warm right up to the island, as Hvar is the sunniest spot in all of Croatia. Lather the kids up in lotion and go kayaking, or book an adventurous Blue Cave tour. Known for its natural beauty, Hvar has expansive fields of lavender, olive trees and vineyards. Parents can sample delicious sparkling wine and olives known to the area. This is a destination made for both parents and kids.
Getting there: The closest airport is Split Airport. The easiest way to get to Hvar from the airport is by taking a daily catamaran, which takes just under two hours.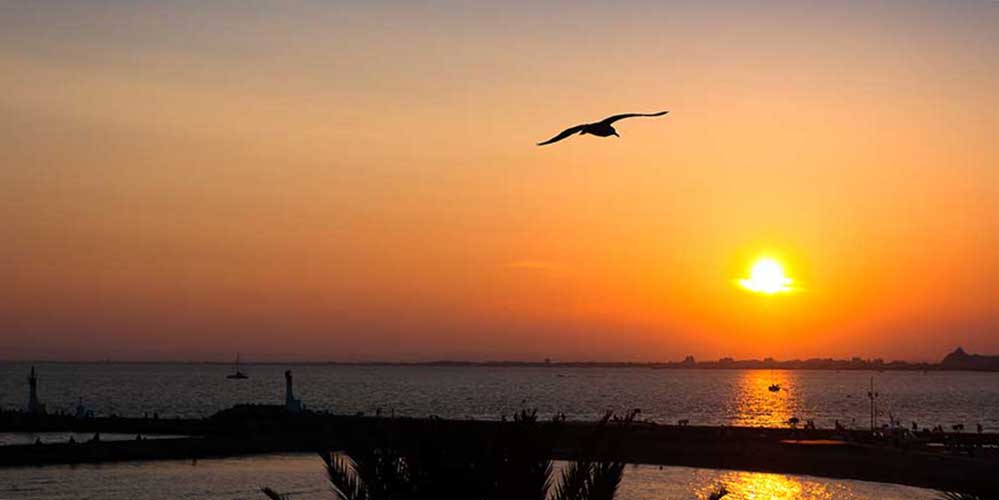 5.

Le Grau-du-Roi, France
This hidden gem won't be tourist free for long. Located on France's Mediterranean coast, La Grau-du-Roi has it all. Take the children to the popular Seaquarium, a marine life centre with over 200 different aquatic species including sharks and seals. Afterward, bird watch for pink flamingos at the Etangs behind the town. For outdoorsy families, La Grau-du-Roi offers many hiking trails with beautiful views of northern Languedoc and the National Parc des Cevennes in Gard and Lozère. A family summer holiday wouldn't be complete without a trip to the beach – La Grau-du-Roi has six miles of sea and in-town beaches making choosing your family's favourite beach difficult!
Getting there: The closest airport is Montpellier Airport, just a 22-minute drive away.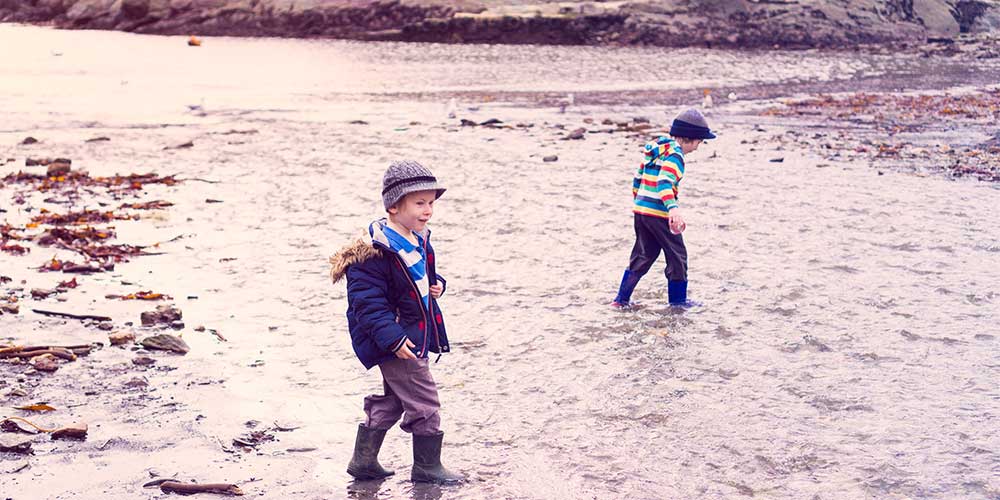 4.

Polperro, England
Put the tablets down and step back in time with your family in Polperro, a charming village on the South East coast of Cornwall. With views of quaint cottages along the base of hillsides, this small harbour offers absolutely breathtaking views. Immerse your family in local culture and go on a fishing trip or board a ferry. A kid favourite is the Polperro Model Village, a miniature village that teaches visits about Cornish myths and legends.
Getting there: The closest airport is Newquay Cornwall, just a 55-minute drive away.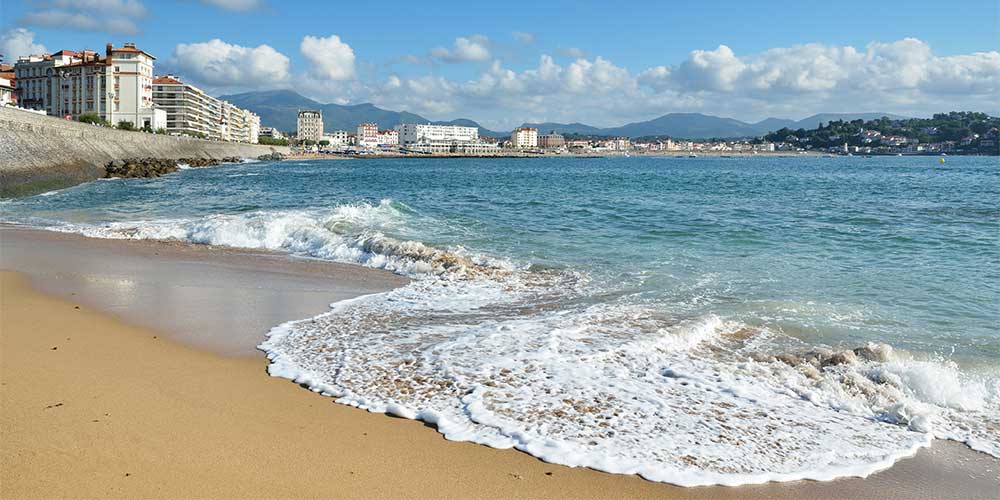 3.

Saint-Jean-de-Luz, France
This French getaway is by far one of the most kid-friendly holiday spots. Plan a trip to the beach and let the kids explore Club de Plage Neptune, a beach club made for kids with 4 trampolines and a zip line. In the afternoon, keep the kids busy at the rides of Saint-Jean-de-Luz. They will love the carousel and go-kart track. Another favourite is the Coast Botanical Garden Paul Jovet, an exquisite site showcasing the area's natural beauty.
Getting there: The closest airport is San Sebastián, just a 30-minute drive away.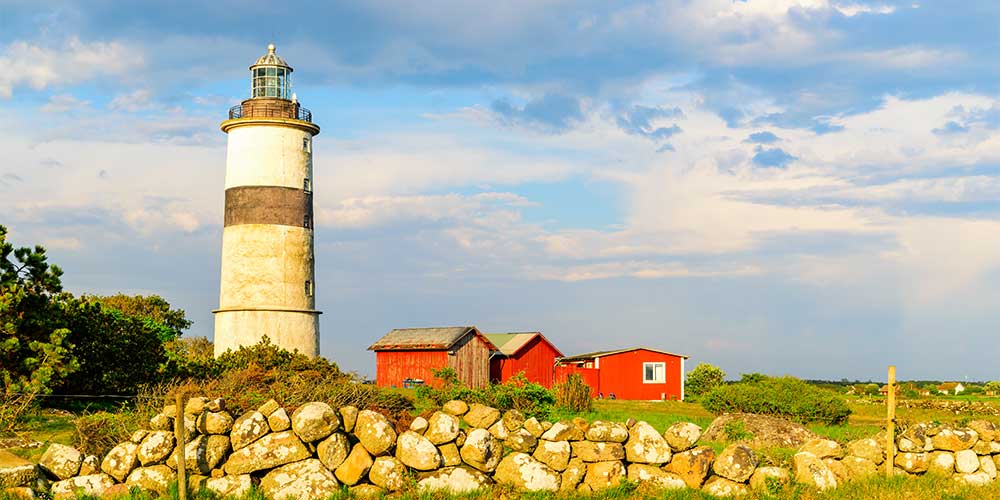 2.

The Coast of Halland, Sweden
This small coastal province located in south-west Sweden is one of the country's unknown treasures. Be sure to visit Tjoloholms Castle and Galgberget, the historic nature reserve. After a long day of sightseeing, take the time to try some of Halland's local cuisine. The area is home to many farm shops and local cafes; our recommendation is Pie & Co, an award-winning market brasserie serving Swedish and continental classics.
Getting there: The closest airport is Halmstad City Airport, just a 40-minute drive away.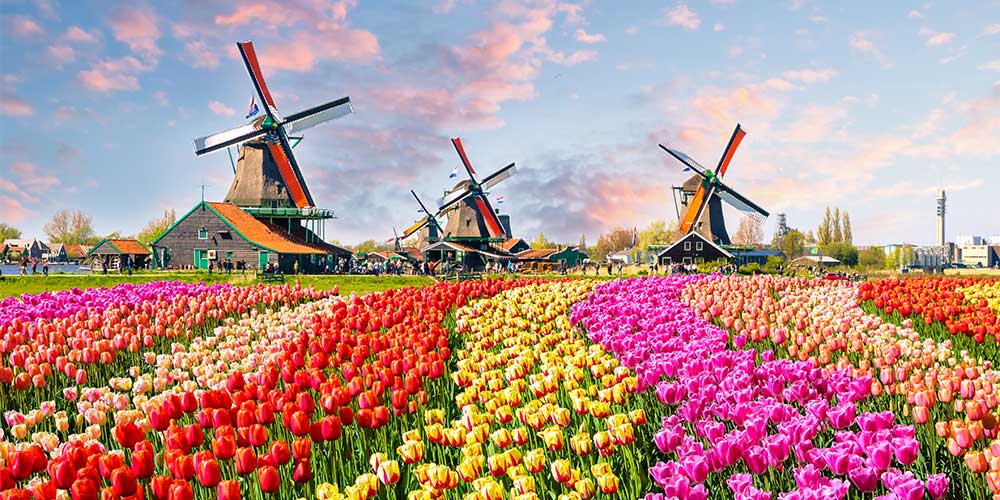 1.

Zaandam, the Netherlands
Pack your family's bags and head to Zaandam, a lovely province in the Netherlands without all the crowds that Amsterdam attracts. Visit quirky local favourites such as the Kooijman Klompenmakerij, the clog museum – where you can snap an adorable family photo in the museum's largest than life clog. For the cheese-lovers in the family, go to Catharina Hoeve, a traditional 17th century cheese farm. Listen in on a cheese making presentation then afterwards, taste-test from a delicious selection of cheese delicacies.
Getting there: The closest airport is Amsterdam Airport Schiphol, just a 25-minute drive away.