Some of the best destinations may be the ones you haven't even heard of. Avoid the crowds this by booking your next European mini-breaks to one of these many hidden gems. Quick, before the secret's out!
By Gwyneth Donahue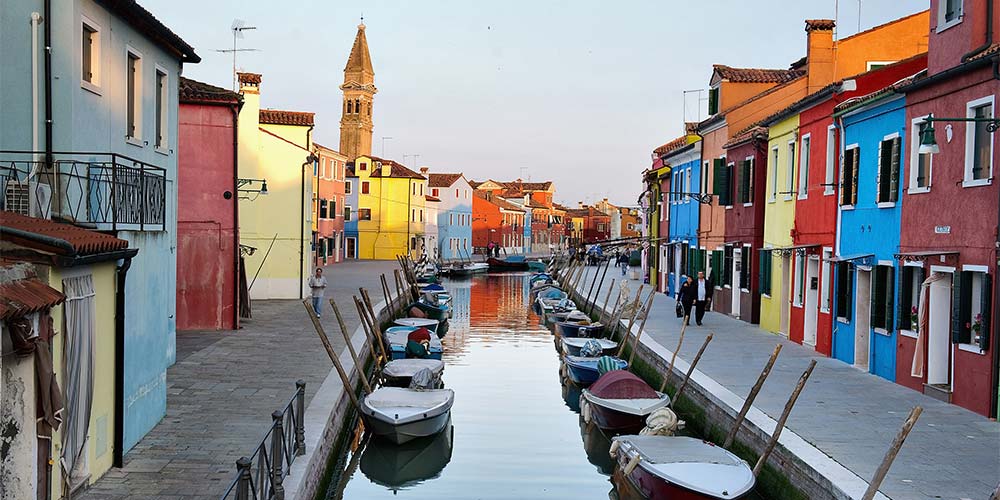 10.

Burano, Italy
With its enchantingly colourful houses, this island town has all the beauty of Venice but without the crowds. Take a canal boat ride on the quaint and charming waters, while trying to spot the leaning bell tower. After the boat ride, be sure to look for beautiful Murano glass, a craft that is as colourful as Burano's houses, and head to another visitor favourite – Museo Del Merletto, a lace museum that showcases Burano's primary craftsmanship attraction. The town is also famous for its fish dishes, specifically the risotto de go, a creamy delicacy. For the pickier eaters in your family, Burano's many pizzerias and gelato shops will hit the spot, plus do not leave before your family tries a bussolà, a classic donut-shaped cake.
Getting there: The closest airport is Venice Marco Polo, just a 53-minute drive away.