Whether your kids are into snorkelling, sunbathing or sandcastle-making, Europe has hundreds of glorious beaches that are perfect for families, and all just a short flight away. But nothing spoils a day at the beach like competing with hoards of people, so we got the inside scoop from luxury tour operator Original Travel on where to find Europe's most blissful secret beaches for families.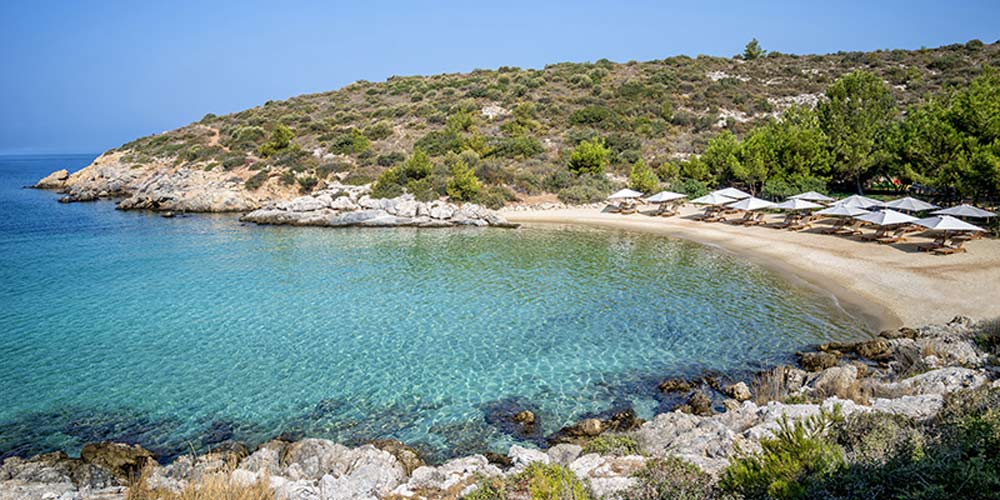 7/7

Anhinga Beach, Turkey

Anhinga beach is on Turkey's Aegean coastline, just north of Bodrum, but you'd be forgiven for thinking you're in the Caribbean as you sit on its glorious golden sands. Stay at the nearby Six Senses Kaplankaya, which is just a five-minute shuttle bus ride away from the beach and boasts world-class sands. This private beach is home to Anhinga Beach Club: a fantastic restaurant and bar that serves Italian dishes including pizza and homemade pasta. This is the perfect spot to spend a lazy afternoon on the sun loungers dotted along the beach while the children enjoy a dip in the sea, make the most of the watersports on offer, or play on the football pitch and basketball court.

[premium]

6/7

 Praia de Albandeira, Algarve, Portugal

In Portugal's Algarve, visit the secluded Praia de Albandeira, located near to Vila Vita Parc resort. While the beach is famous for its arch over the water – which resembles Dorset's iconic Durdle Door – it has remained a relatively unknown beach while the rest of the region becomes more and more popular with tourists. Only about 80 metres long, this petite beach has foregone the busy beach bars and watersports and has instead remained a pure and simple golden sand beach for lazing the days away and playing in the sand. Spend the days here exploring the sea caves and rock pools and swimming in the sea, which is wonderfully calm thanks to the beach's sheltered setting. The transparent waters mean this is also a great spot for snorkelling, so bring along some masks and snorkels for hours of underwater entertainment.

[premium]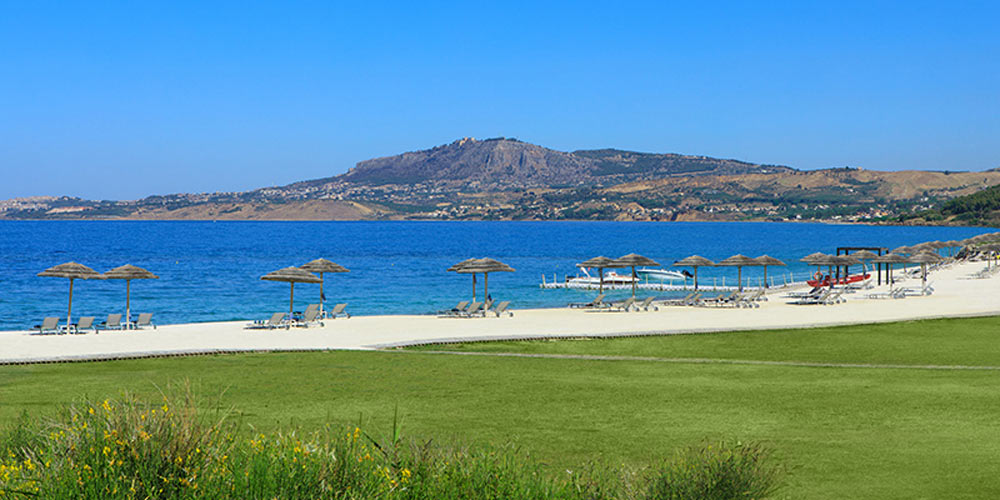 5/7

Le Solette and Capo San Marco, Sicily, Italy

There's so much for parents and kids to do at Sicily's Verdura Resort that you may not even want to leave its confines, especially as the resort is set on its own mile-long stretch of private coast, meaning it has its very own glorious beach. However, this beach is slightly shingly, so if you'd rather powder-soft sand, there are plenty of other options nearby, two of our favourites being Le Solette and Capo San Marco beaches. Le Solette is a small, golden sand beach with crystal clear waters and its hidden position means it is perfectly peaceful, while Sandy Capo San Marco beach is suited for fun in the sand – just the spot to head to with youngsters for some epic sandcastle building competitions.

[premium]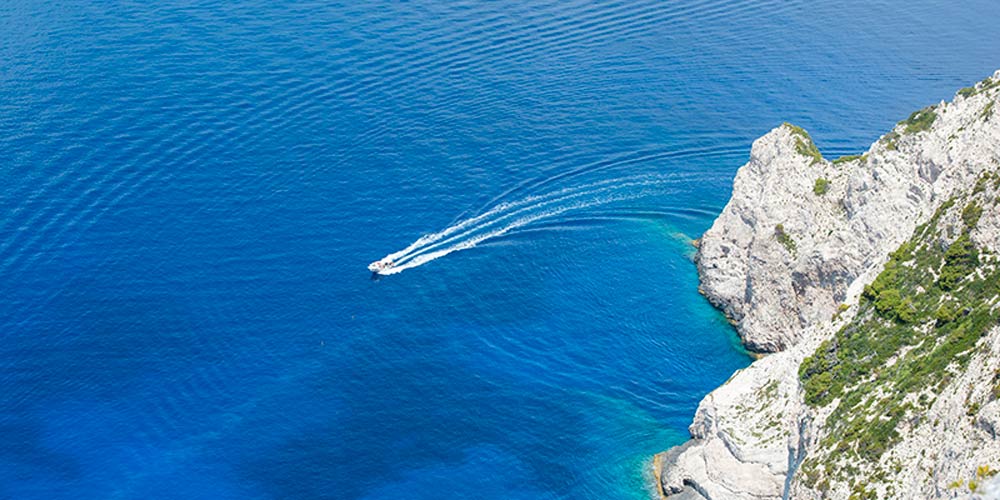 4/7

Secluded Ionian Coves, Greece

Explore the islands of the Ionian Sea and their hidden coves and beaches aboard a luxury yacht. From the boat you can access hidden coves that are inaccessible by land and perfectly secluded for family fun away from crowds. The western side of Antipaxos and Kefalonia are particularly good spots to head to, where you will likely have beaches and coves all to yourselves. Find a secluded bay on the western side of an island and watch the sunset as a family either on the beach or aboard the boat (although this might well be one to enjoy with a gin and tonic in hand once the children have gone to bed). From the boat you can also spend the day making the most of watersports on offer, including water-skiing, wakeboarding and banana boating from the back of the yacht's rib, or stand-up paddle boarding and windsurfing.

[premium]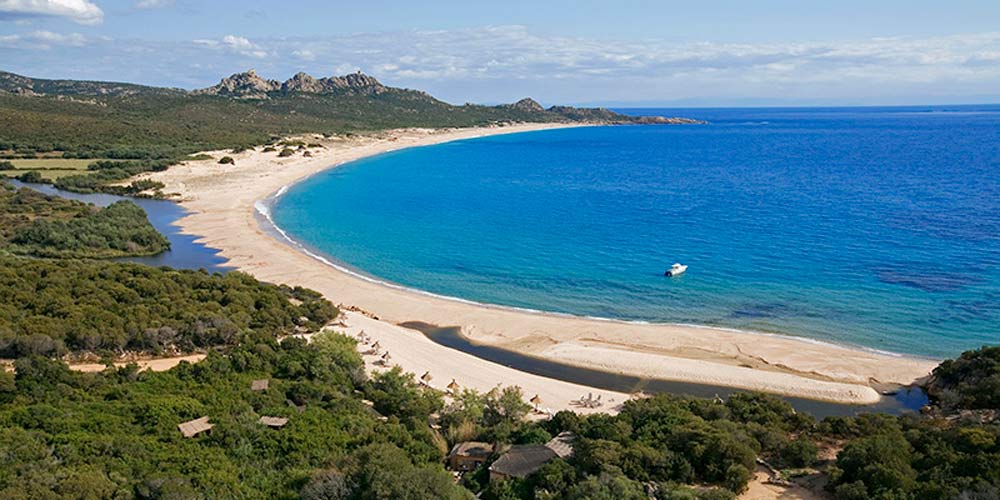 3/7

Domaine de Murtoli, Corsica, France

Stay at Domaine de Murtoli on the French island of Corsica in one of their rustic cottages for a seriously scenic European holiday. Spread out along the coastline (but still benefiting from the facilities of a hotel) these picturesque cottages sit alongside miles of pristine sand and sheltered coves to be explored, plus, if you're staying in one of the Seaside villas, you have exclusive access to the Cala Murtoli cove. On this private beach there are plenty of watersports on offer to keep you and the children busy all day, including diving, paddle boarding and kayaking. If you're after something a little more energetic while on holiday (and to undo any overindulging on amazing Corsican food and wine) you can also join the aqua fitness classes that are hosted here.

[premium]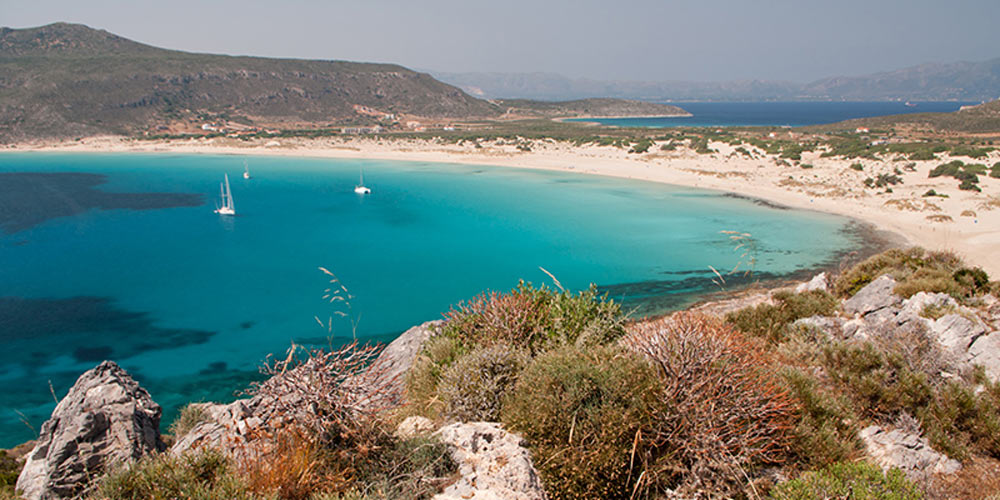 2/7

Peloponnese, Greece

Off the coast of the Peloponnese peninsula is the beautiful island of Elafonisos, which is easily accessible on a day trip from the boutique hotel Kinsterna. On the island, visit Simos beach, which was voted the 11th best beach in Europe in 2018, and enjoy its soft white sands and clear turquoise waters. Back on the mainland there are also plenty of other beaches near the hotel to visit, including Pori and Plytra beaches which are both Blue Flag beaches so are great for water-loving families. You could also visit Damos beach, which is only accessible by boat so head here from Kinsterna for a peaceful day away from the crowds.

[premium]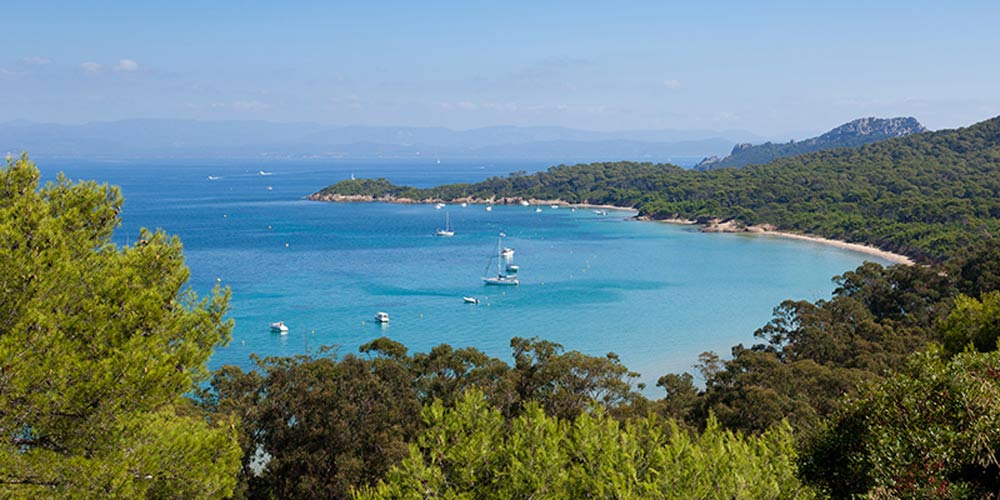 1/7

Porquerolles Island, Cote D'Azur, France

Stay at the low-key-but-beautiful Mas de Chastelas hotel, which is just a short drive away from St Tropez, but feels a million miles away from its glitz and glamour. There are plenty of beaches to explore along this stretch of coastline, but a favourite would be Porquerolles Island, a peaceful, car-free island just off the coast. This is perfect for a day trip and you can spend the day sailing, enjoying the unspoilt beaches and exploring the island, which is only four miles long and two miles wide. Here you can get a sense of what the French Riviera was like centuries ago, before it was built up and filled with tourists.