It's no secret that the Caribbean is chock full of beautiful destinations. And while some islands continue to draw hoards of travellers each year, there are still a handful of under-the-radar islands that are worth a visit. From hiking to boating to diving, these Caribbean islands are perfect for a tropical getaway — without the crowd.
12.

Guadeloupe

This French island group in the Caribbean has long stretches of beach and old sugarcane fields. Part of the charm of Guadeloupe is that it remains mostly undiscovered. But what does exist in terms of restaurants and hotels is less polished than on many islands — and far more authentic.
11/12

Dominica

Known as the "nature island", Dominica is a mountainous Caribbean island with natural hot springs and tropical rainforests. Morne Trois Pitons National Park is home to the volcanically heated, steam-covered Boiling Lake.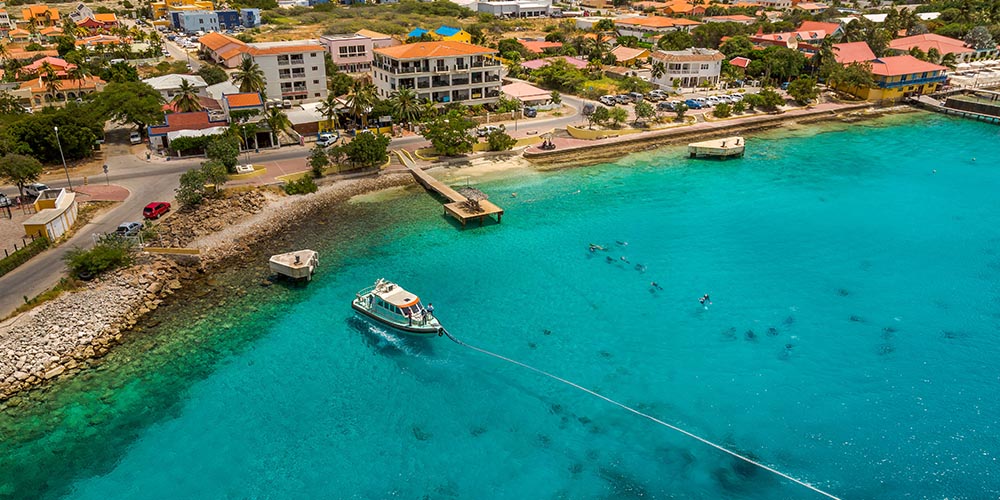 10/12

Bonaire

Bonaire, an island municipality of the Netherlands, lies off the coast of Venezuela in the southern Caribbean — near Aruba and Curaçao. Along with activities such as kite surfing, windsurfing and snorkelling, Bonaire is known as one of the top destinations in the world for sustainable tourism. It has long been recognized as the preeminent Shore Diving Destination in the Caribbean/Atlantic in Scuba Diving Magazine's Annual Readers' Choice Awards, and it was also voted number one for Macro Diving and Beginner Diving.
9/12

The Abacos

The Abaco Islands are a group of islands and barrier cays in the northern Bahamas. Known for boating and diving, visitors flock to Pelican Cays Land and Sea Park, boasting underwater caves and colourful coral reefs. Farther north, turtles, eagle rays and sharks inhabit Walker's Cay National Park.

8/12

Providencía

Isla de Providencía is a Colombian-Caribbean island situated in the Caribbean Sea, about 140 miles off the coast of Nicaragua. The island hosts numerous ecosystems including mangroves, coral reefs, seagrass, dry forest and mountainous terrain.
7/12

Montserrat

Many might be deterred from visiting Montserrat, as the least-visited island in the Caribbean, home to an active volcano and with limited transportation options. But hosting so few tourists means that this is an island where you can savour the Caribbean beauty in peace and tranquillity.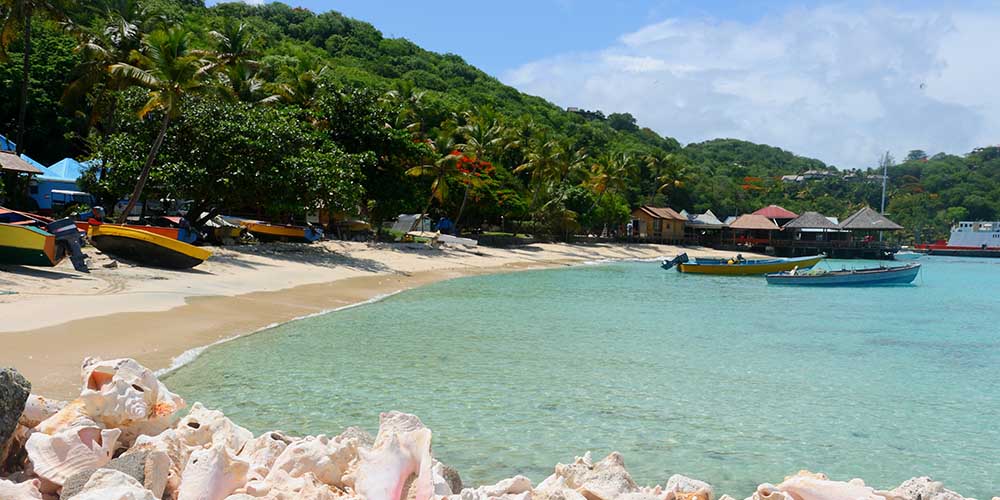 6/12

Mustique

Mustique, a private island steeped in history and surrounded by intrigue, lies in the stream of islands of St. Vincent and the Grenadines — just a hundred miles west of Barbados. It's known for its free-spirited vibe, unmanicured white sand beaches and its native seabirds. In town, you'll find fresh fruit stalls and small shops.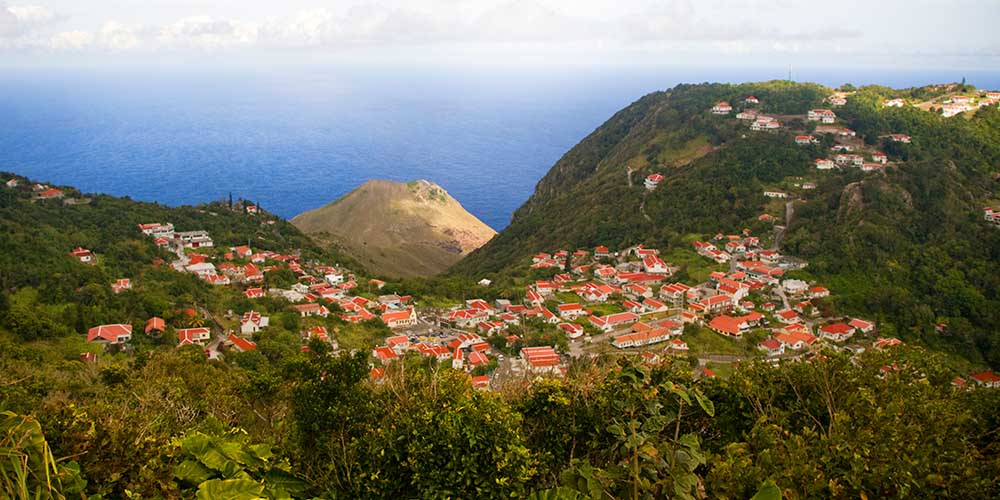 5/12

Saba

Saba, a 12-minute flight from neighbouring St. Marteen, is known as the "Unspoiled Queen of the Caribbean". You'll find no franchises; rather, eclectic bars and small restaurants will infuse your nightlife after a day spent hiking a mountain rainforest trail, diving at an acclaimed site or just lounging by a pool.
4/12

Guana Island

Guana Island is one of the many British Virgin Islands. What sets it apart is that it's one of the few remaining privately owned islands in the Caribbean. Guana has seven white powder sand beaches and boasts a lush tropical forest and mountains. The island is mostly natural preserve and has a small resort.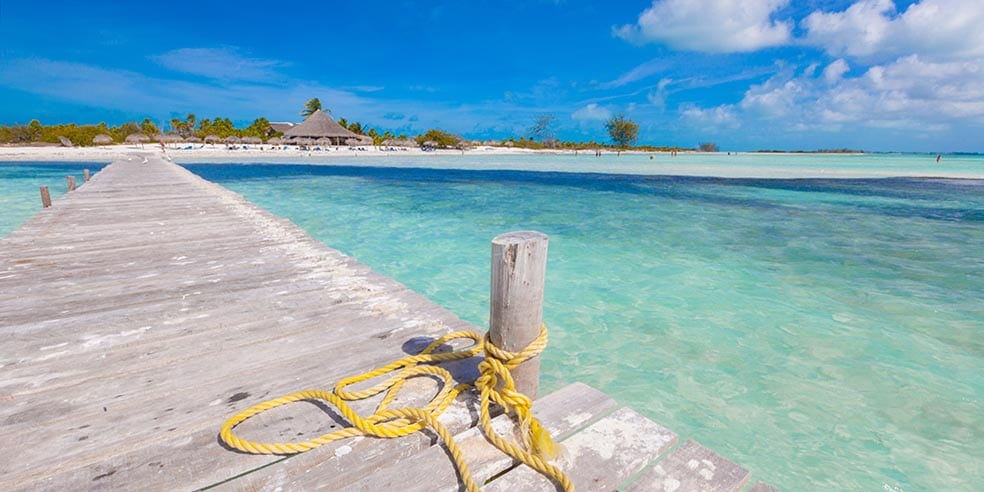 3/12

Isla de la Juventud

Although the second largest island making up Cuba, La Isla de la Juventud is a little-visited corner of the country. For the lucky ones who do visit, it's great for diving and rich in beauty and pirate tales.
2/12

Culebra

Culebra is a small island and surrounding group of cays off the east coast of Puerto Rico. Flamenco Beach is a long crescent of white sand and turquoise water, while Tamarindo Beach boasts crystal clear waters teeming with marine life. The island's stunning beaches and reefs are protected as part of a U.S. National Wildlife Refuge.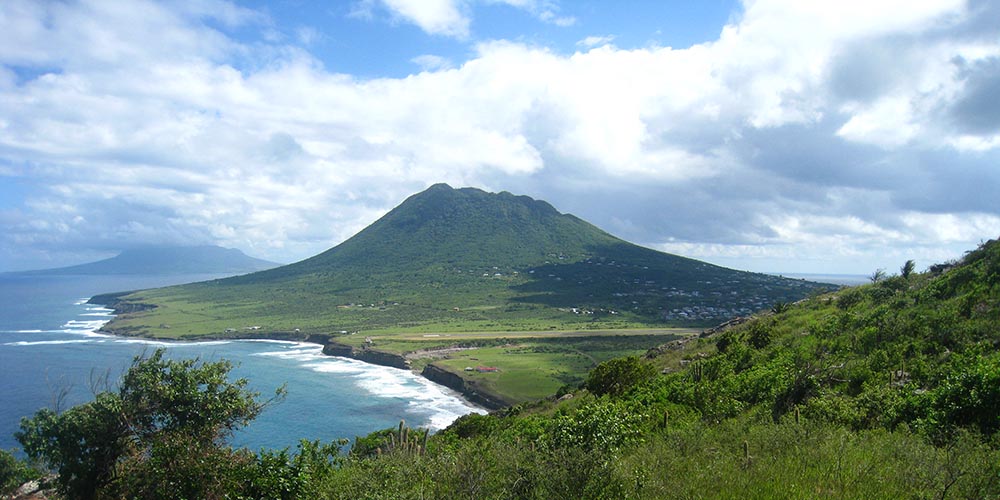 1/12

St. Eustatius

This quiet edge of the Dutch Caribbean, St. Eustatius (or "Statia") is known for excellent diving, hiking and serenity. Quill National Park has hiking trails along the ocean and around the island's volcano. The natural landscape features a rainforest and many species of orchid. Surrounding the island are narrow beaches of volcanic sand, while St. Eustatius National Marine Park's offshore dive sites include coral reefs shipwrecks.

By Bridgette Langdon