Sponsored Content
The secret to a successful family road trip all comes to down to a good car, perfect playlist, fun travelling companions, and a great plan.
With that in mind Family Traveller has teamed up with Avis to create a series of easy-going road trip itineraries designed to delight drivers, thrill backseat passengers, and make mile after mile of unforgettable memories.
Take a test drive along South Africa's legendary Garden Route for starters.
Three things to remember about travelling to Cape Town: direct flights from the UK take just over 11 hours; there's no jet lag to cope with; and, if you book with Avis online, everything's ready when you arrive and Avis Preferred will fast track you from counter to car in minutes.
Day one & two:

 Cape Town

What to see: Table Mountain; V&A Waterfront; Robben Island; Two Oceans Aquarium; Hout Bay Beach; Greenmarket Square; Castle of Good Hope; Bo-Kaap.

The city's airport is less than half an hour's drive from the centre and, if you want a hotel with views of Table Mountain and the Atlantic coast, V&A Waterfront is where to look.

Cape Town's always busy. But, whether by default or design, it's well mapped out to let you see a lot in a short space of time. Start with the Table Mountain Aerial Cableway, the summit's 360˚ panorama is spectacular, and a great way to get your bearings.

Head back to the waterfront for Two Oceans Aquarium, and a turn on the iconic Cape Ferris Wheel. You can also catch the ferry to Robben Island from here: a tour of the prison where Nelson Mandela was incarcerated for 18 years is a fascinating experience for teenagers.

The city's colourful Bo-Kaap district is another must with older kids, and try to fit in a visit to Castle of Good Hope, timed for the daily cannon firing.
The lowdown
Flying time from UK: 11 hours
Drive time from airport to city centre: 30 minutes
Where to stay: Radisson Blu Hotel, Waterfront, Cape Town
Day three & four:

Simon's Town

What to see: Boulders Beach; Cape of Good Hope; St. James's Beach; Simon's Town Museum; South African Naval Museum; Roman Rock Lighthouse.

Simon's Town overlooks the Indian Ocean on quaintly named, False Bay. It's a friendly, outdoorsy type of place with a long nautical history, and some lovely places to stay.

One of the town's most famous sights is Boulders Beach, home to a colony of over 2000 African Penguins, started with just two breeding pairs in the 1980s. The birds are delightfully eccentric, and almost oblivious to human interlopers, so kids can spy on them for hours. Shallow swimming waters, immense rocks and whitest sands should attract crowds, but a small entry fee seems to put folk off, so Boulders is seldom busy.

The Indian Ocean meets the Atlantic at the Cape of Good Hope, only 40 minute's drive from Simon's Town. Few landmarks are this iconic, and a family selfie at the definitive signpost is a Western Cape road trip rule.
The lowdown
Where: 45 km east of Cape town on M3.
Drive time from Cape Town to Simon's Town: 40 minutes
Where to stay: Simon's Town Quayside Hotel
Day five & six:

De Hoop Nature Reserve

What to see: Southern Right Whales; leopards; yellow mongoose; baboons; zebra; eland; grey rhebok; Western Cape's only Cape Vulture breeding colony.

A three hour car journey with kids along Western Cape's wildly beautiful coast flies by and De Hoop Nature Reserve is well worth travelling for.

South Africa's finest nature and marine reserve, it protects a coastline where over 2000 Southern Right Whales mate and calf annually from June to November. Watching from the dunes here is one of the world's top wildlife experiences: it's not unusual for whales to come almost within touching distance of the shore.

If this is the luxury leg of your road trip, stay at Ocean House. It's the only hotel in the reserve itself, welcomes families, and arranges everything from whale watching cruises to sunset and sunrise game drives, sandboarding, snorkelling, stargazing, and day hikes.

Self-drive in De Hoop is fun too, most activities can be arranged independently, and you'll find good value places to stay within an hour of the reserve.
The lowdown
Where:  240km east of Simon's Town on N2
Drive time from Simon's Town to De Hoop: 3 hours and 21 minutes
Where to stay: Ocean House, De Hoop Nature Reserve Breede River Resort, Witsand (an hour's drive from De Hoop)
Day seven & eight:

Garden Route Game Lodge

What to see: Lion; white rhino; giraffe; elephant; buffalo; cheetah; antelopes; reptiles; sunbirds; sugarbirds; rare blue crane.

Often called the 'entrance to The Garden Route', this is a perfect pitstop for a couple of days on Western Cape's most scenic road.

The Lodge is more like a collection of charming thatched villas than a hotel, luxurious to the point of decadence, and wonderfully welcoming to families.

If kids have been waiting to see the Big Five, now's their chance. The malaria-free reserve is home to lion, white rhino , giraffe, elephant, buffalo , cheetah, scores of antelope, and dozens of shyer creatures too. There are also Junior Safaris for younger children, sunrise and sunset game drives, cultural events year round, and fantastic childcare.
The lowdown
Where: 173km east of De Hoop Nature Reserve on N2
Drive time from De Hoop to Game Lodge: 2 hours
Where to stay: Garden Route Game Lodge, Albertina
Day nine & ten:

Plettenberg Bay

What to see: Monkeyland; Knysna Elephant Park; Central Beach; Birds of Eden; Knysna Lagoon; Bloukrans Bridge; Lookout Beach; Robberg Nature Reserve.

 You're now well and truly driving The Garden Route, and next stop is the seaside resort of Plettenberg Bay, where you'll find sheltered, sandy coves and superb seafood restaurants, along with whale watching at the right time of year, and great surfing on Lookout Beach.

Monkeyland is 20 minutes drive from Plettenburg, it's the country's leading sanctuary and the only one in the world with free-roaming, multi-specie primates. Miss this at your peril, it's The Garden Route must-see with kids.
The lowdown
Where: 180km east of Garden Route Game Lodge on N2
Drive time from Game Lodge to Plettenberg Bay: 2 hours  
Where to stay: Beacon Island Resort, Plettenberg Bay
Day eleven & twelve:

Addo Elephant Park, Port Elizabeth

What to see: Elephant; lion; white rhino; Southern Right Whales; Great White Sharks; antelope; buffalo; leopard.

Port Elizabeth is the official end of The Garden Route, but it's the start of what might turn out to be the greatest experience of all; Addo Elephant Park.

Less than an hour's drive north of the city, this is South Africa's third largest national park and by far the best place to observe monumental herds of elephant in spectacular natural surroundings. The Big Five are in residence here too and, migrating Southern Right Whales and Great White Sharks, make that the Big Seven from June to December.

Addo is another malaria-free park, with five different wildlife biomes and a combination of marine-safaris, guided game drives, floodlit waterholes, mini-ranger programmes, and family lodges, which makes it a good first time choice, even for younger kids.
The lowdown
Where: 237km east of Plettenberg Bay on N2
Drive time from Plettenberg Bay to Port Elizabeth: 2 hours and 40 minutes
Where to stay: River Bend Lodge, Addo Elephant Park
Hire a family car for 7 days from Cape Town International Airport from around £75.00 (group A car). Not only can you fast-track at Cape Town Airport, child seats and GPS are easy to arrange in advance and you'll have a choice of family cars to fit your adventure.
Call 0808 284 0014 or visit Avis.co.uk for more information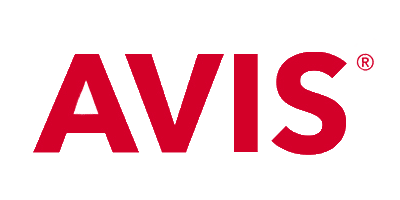 For more inspiration on where to take your next family road trip, have a look at our Avis inspired road trip around Spain