Sponsored Content
The secret to a successful family road trip all comes to down to a good car, perfect playlist, fun travelling companions, and a great plan. With that in mind Family Traveller have teamed up with Avis to create a series of easy-going road trip itineraries designed to delight drivers, thrill backseat passengers, and make mile after mile of unforgettable memories.
Take a test drive through Andalusia for starters. You can't say you know Andalusia until you've spent at least a night in the capital, Seville. One of the world's greatest cities, it's also under three hours direct flight from the UK. And if you book with Avis online, you can fast-track from counter to car, and be in the historic centre in no time.
Day one:

Seville

What to see: Real Alcázar; Torre del Oro; Seville Aquarium; Isla Mágica; Setas de Sevilla; Museo de Bellas Artes de Sevilla; Plaza del Cabildo; María Luisa Park.

Santa Cruz, at the heart of the old quarter, is the best district for family hotels, and surrounded by Seville's majestic Moorish architecture. Admire Catedral de Sevilla from the outside, but definitely go into Real Alcázar, the courtyard gardens are breathtaking.

Kids love walking under the immense Setas de Sevilla canopy and Isla Mágica theme park is cool fun in summer to balance out the city's history. If you like wild Spanish fiesta, visit in spring for Féria de Abril. But try to avoid the city at Easter: the Semana Santa celebrations are Spain's biggest, and busiest.
The lowdown
Flying time from UK: 2 hours 50 minutes
Drive time from airport to historic centre: 18 minutes
Where to stay: Petit Palace Santa Cruz Hotel 
Day two & three:

Cadiz

What to see: Playa de la Caleta; San Marcos Castle; Gades Roman Theatre; Torre Tavira; Cadiz Museum; Genoves Park; Cadiz Cathedral; Playa de Camposoto.

Cadiz is thought to be the oldest, continuously inhabited, city in Europe. On the Atlantic washed Costa de la Luz, it's almost entirely surrounded by water, and your first beach break of many. Stop off at Jerez de la Frontera on the drive from Seville. Spain's legendary sherry's produced here, and it's home to the Royal Andalusian School of Equestrian Art: kids can watch the dancing horses in training most mornings in summer.

Choose a shorefront hotel in Cadiz, but do some old town exploring too. Don't miss the glorious, golden domed cathedral, and try traditional fried fish at least once. Then fit in as much time as possible for playing on some of Spain's loveliest city beaches.
The lowdown
Where: 121km south of Seville on E-5
Drive time from Seville to Cadiz: 1 hour 20 minutes
Where to stay: Playa Victoria Hotel, Cadiz
Day four:

Ronda

What to see: Murallas del Carmen; Jardines de Cuenca; Cueva del Gato; Balcón del Coño; Palacio de Mondragón; Baños Arabes; Puente Nuevo.

Must-see Ronda sits high in the Serrania da Ronda. The drive's a mix of hairpin bends and precipitous climbs, although views remind you why Andalusia is still Spain's loveliest region, despite overcrowded costa.

The town itself famously teeters along immense El Tajo gorge, so expect to be awe-struck instantly. Don't mind heights? Stare up at the mountains, and down into the cavernous gorge from Mirador de Aldehuela. Go exploring in the Moorish San Miguel quarter, and visit the stepped Cuenca Gardens.

Then drive 20 minutes west of Ronda to Cueva del Gato. Don't promise caves full of cats, but make sure kids have their swim stuff for the crystal-clear rock pools tucked into Sierra de Grazalema's foothills.
The lowdown
Where: 145km north east to Ronda on A384
Drive time from Cadiz to Ronda: 1 hour 43 minutes
Day four & five: 

Marbella

What to see: Museo del Grabado; Amazonia Aventura; Aquatime Marbella; MC Beach; Dali street art; Alameda Park; Costa Waterpark, Calahonda; Tivoli World, Benalmadena.

Leave Ronda in the late afternoon and look forward to another view-rich, twisting, winding drive – downhill this time – to the Costa del Sol.

Forget what you've heard, and make up your own mind about Marbella. The old quarter's historic and charming: try to catch the Los Candiles medieval market on a summer evening. You'll find smart shops and restaurants on Avenida Ricardo Soriano, and sweeping Paseo Maritimo is gateway to just a few of the area's 24-plus beaches.

Introduce teenagers and older kids to The Golden Mile between Marbella and Puerto Banus. It's the stretch that gives the town a reputation for wealthy show-offs, but fantastic water sports and cool chiringuito on Playa de Nuevo Andalusia more than compensate.

If you made room in the car for golf clubs, you'll find the Costa del Sol's best courses on The Golden Mile too. And remember, resorts like Benalmadina and Fuengirola are a short drive east of Marbella for waterparks and theme parks.
The lowdown
Where: 62km south east to Marbella on A397
Drive time from Ronda to Marbella: 1 hour 7 minutes
Where to stay: Princesso Playa Hotel, Paseo Maritimo
Day seven, eight & nine:

Nerja

What to see: Eagle Aqueduct; Cuevas de Nerja; Almijarra Natural Park; Frigilaria 'Andalusia's prettiest village'; Burriano Beach; Acebuchal; Rio Chillar.

It's possible to avoid toll roads, but the coastal motorway between Marbella and Nerja makes for great driving, and the Mediterranean views are magical. Take it easy on this route and have lunch in Malaga. The old town restaurants are some of Andalusia's best, and the city has the only Pompidou Centre outside France, as well as an offshoot of Madrid's legendary Museo Carmen Thyssen.

Stopping for three days on a road trip might sound counter-intuitive, but there's no shortage of driving to do round Nerja. The pretty, whitewashed town's one of the most popular Costa del Sol resorts, and has the coast's best beaches. Start with Playa de Maro, 20 minutes from the town centre by car, progress to cove-like Caleto de Maro, and save Las Calas del Pino for the grand finale: park up top and climb down the cliff path – that's why it's so quiet.

Add cute villages like Frigiliana and Acebuchal to your route plan: the mountain roads are stunning. Nerja Caves are another must-do, and a knee-deep hike through the waters of Rio Chillar is exhilarating; probably why local families love it so much. Pick a hotel close to Balcon de Europa, and you're right in the heart of Nerja for evening markets, restaurants, shopping, water sport laden beaches, and kids' activities.
The lowdown
Where: 118km east to Nerja on AP-7 and A-7 (toll roads)
Drive time from Marbella to Nerja: 1 hour 24 minutes
Where to stay: Hotel Perla Marina, Balcon de Europa
Day ten & eleven:

Granada

What to see: Alhambra Palace; Generalife Gardens; Corral de Carbón; El Bañuelo; Palacios Nazaries; the Pomegranite Gate; Alcaceira Bazaar; Cathedral of the Incarnation.

Nerja to Granada, through the Sierra Nevada, is an iconic drive in any Andalusian road trip.

Granada's Spain's greatest Moorish city, so stay in the historic quarter and immerse in its grandeur. Leave at least two hours to tour the Alhambra Palace, and later in the day, climb to Mirador de San Nicholás to watch the sunset: don't forget to tell kids the mountains in the background are ones you saw on the drive here.

It's tricky to see Granada in a day or two, but give it your best shot on a local guided tour: pick one with tapas bars on-route. If you're going it alone, don't miss the Alcaceira Great Bazaar; the lesser known palace, Alcazaba; Carrera del Darro; and fabulous Garcia Lorca Park.

Hanging out, snacking, and chatting is a favourite pastime in Granada. No surprise, it's a city of amazing cafés, very cool little bars, pretty garden restaurants, and sociable local folk, so make time for those too.
The lowdown
Where: 94km north to Granada on A-7 and A-44
Drive time from Nerja to Granada: 1 hour and 5 minutes
Where to stay: Hotel Palacio de Santa Paula, Gran Via
Day twelve & thirteen:

Córdoba

What to see: Mezquita; Calahorra Tower; Madinat al-Zahra; Miraflores Park; Galeriá de la Inquisición; Asomodilla Park; Senderos Córdoba; Plaza de la Corredera.

Only the drama of Córdoba itself competes with the impressive mountain drive from Granada. The city centre's a good base for family hotels. From here you can easily explore Mezquita, Córdoba's 1000 year old mosque, considered to be one of the greatest in the world.

Visit the Moorish Alcazár de los Reyes Cristianos to see where Columbus first met Queen Isabel of Spain in 1486. Then make a stop at the gruesome Galeriá de la Inquisición. Children's City park is good fun for younger kids. But teens will definitely prefer Calleja de las Flores, and wandering round the fascinating old Judería and Muslim districts.

In the evening, try restaurants and cafés along the River Guadalquivir or on Plaza de las Tendillas. March to late June is fiesta season in Córdoba and, if you don't mind the heat, it's one of the quieter Andalusian cities to visit in July and August.
The lowdown
Where: 208km north west to Córdoba on A-45 and A-92
Drive time from Granada to Córdoba: 2 hours 13 minutes
Where to stay: Sercotel Selu Hotel, Plaza de las Tendillas
Hire a family car for 7 days from Seville Airport from around £206.77 (group A car) and not only can you can fast-track at Seville Airport, child seats and GPS are easy to arrange in advance, there's a wide choice of family cars, and you can enjoy the freedom of unlimited mileage in Europe.
Call 0808 284 0014 or visit Avis.co.uk for more information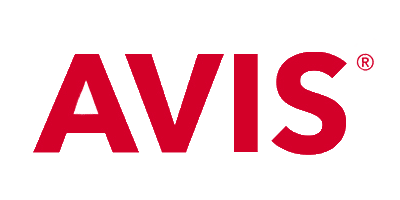 For more inspiration on where to take your next family road trip, have a look at our Avis inspired road trip around Portugal