Setting up base camp: Best safari lodges for families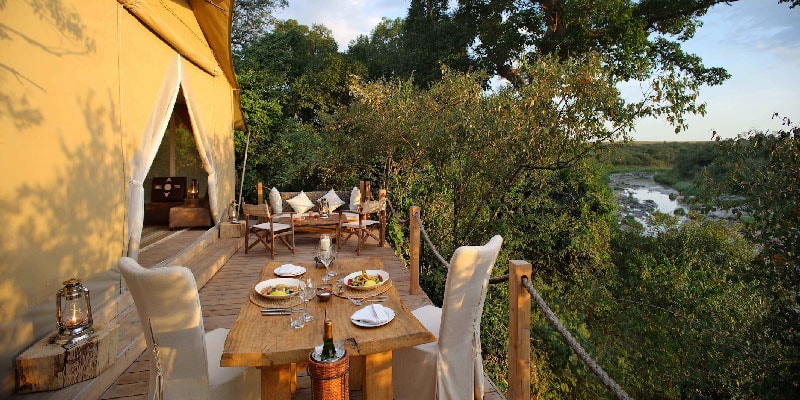 Kenya
Naibor Camp, Maasai Mara National Reserve
Naibor is a stylish and contemporary tented camp located in the heart of the world-famous Maasai Mara National Reserve, only minutes from the wildebeest migration crossing site. It offers endless game-filled safari drives, bush breakfasts, and hot-air-ballooning over the grasslands teeming with animals.
Why parents love it
The uniquely designed large two-suite luxury tents are perfect for families who want to have their kids under the same canvas but in their own rooms.
Why kids love it
Kids are able to enjoy breathtaking wildlife throughout the year, and the camp is strategically placed for the wildebeest migration, close to all the crossing sites over the Mara River.
Conservation and community
A bed night conservation fee is donated to the community for every bed night in the camp, which is then dedicated to social-development projects.
Minimum age: 8
Price: Family of 4 from £800 per night (not applicable in the high season – 1 Aug onwards)
Reader Offer: 3 nights for the price of 2
Book now at Abambo and quote 'Family Traveller' to claim your offer