Family Traveller reader and mother of two, Natasha Jones, provides her top tips for life in a campervan.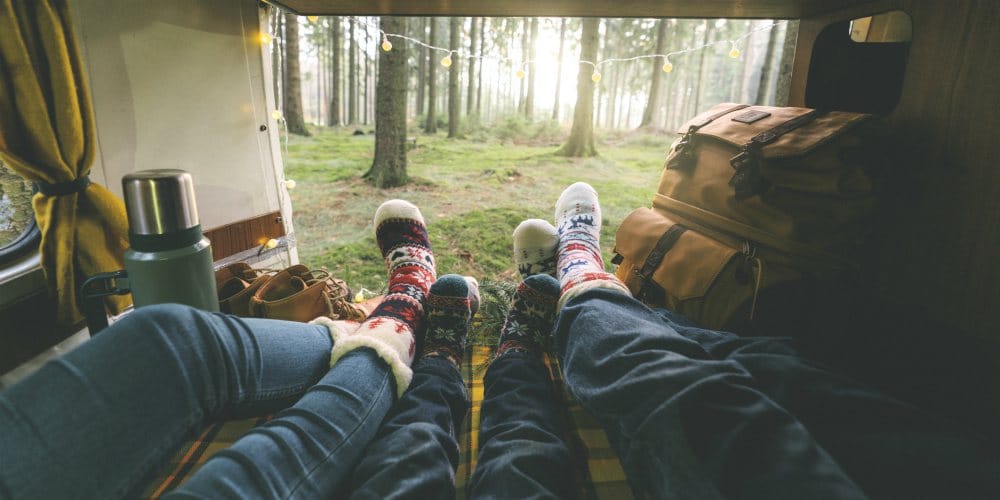 When our eldest daughter was still under a year old, we decided to purchase a campervan. My husband and I had already been on countless camping trips in various sized tents, but if I'm honest, I had always been overwhelmed by feelings of jealousy towards all the couples and families with campervans.
It all looked so simple; rock up in your wheels, throw out the awning, pop up the roof, and kick back with a beer. Meanwhile, we would still be battling with tent poles and worrying about the storm clouds brewing over-head.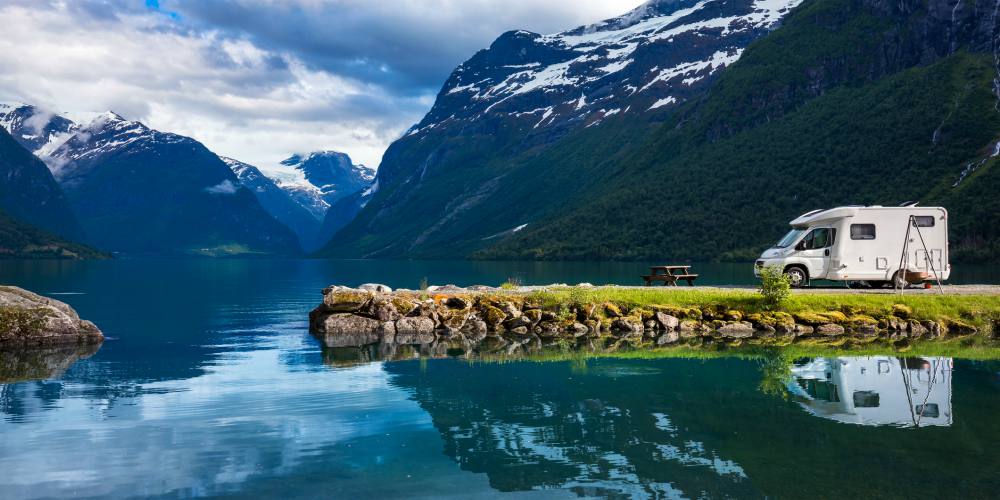 According to a survey carried out by Campervan magazine, it was found that "the passion to escape the everyday drudgery of life and the desire to have the freedom to go where you want when you want" was the overriding reason why so many people had become proud owners of a campervan.
Of course, a caravan or motorhome would be another option, yet there is a sense of being part of a 'scene' when you own a campervan that you don't get with similar vehicles. This certainly appealed to us and, since getting one of our own, it's safe to say we've never looked back. Having had two children and two dogs grow up in our campervan, we've picked up some tips along the way. Whether you are a new campervan owner, or simply thinking about buying one, hopefully these tips will help you enjoy your travels even more.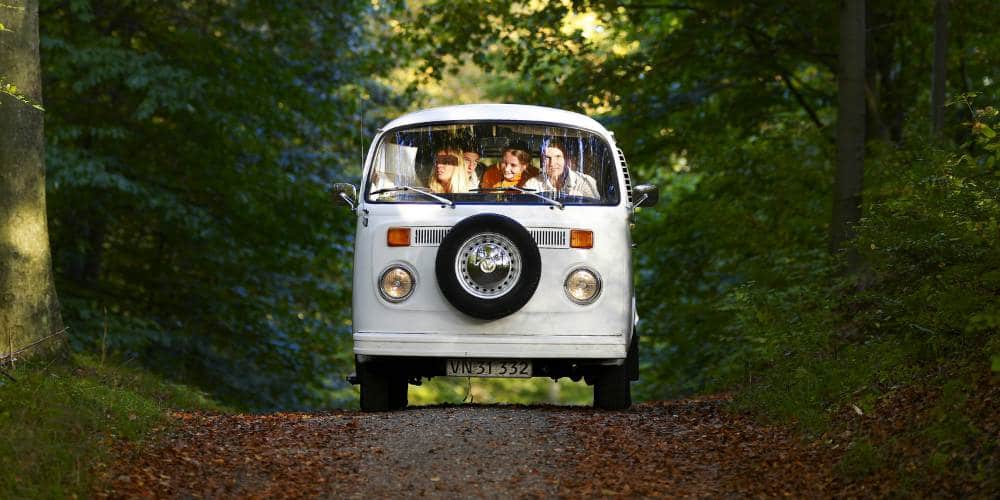 Tip 1: Rent first
Our close friends wanted in on the campervan life, and had been away with us a few times in their trusty tent. Having seen and liked our van, they decided to trial the experience first to make sure it was for them. They hired a classic camper for a couple of weeks and had an enjoyable holiday, while also finding out what worked for them and what didn't. This helped considerably when looking for what type of van they wanted to purchase.
Tip 2: Invest in a drive-away tent
With a family on board, you will need somewhere to store all your essentials when you are pitched up, or when you want to drive out for the day. Clothing, car seats, toys and camping tables all take up precious room in your van, so if you have additional space to store your belongings it really helps. It also provides another room for shelter if the weather is behaving typically British.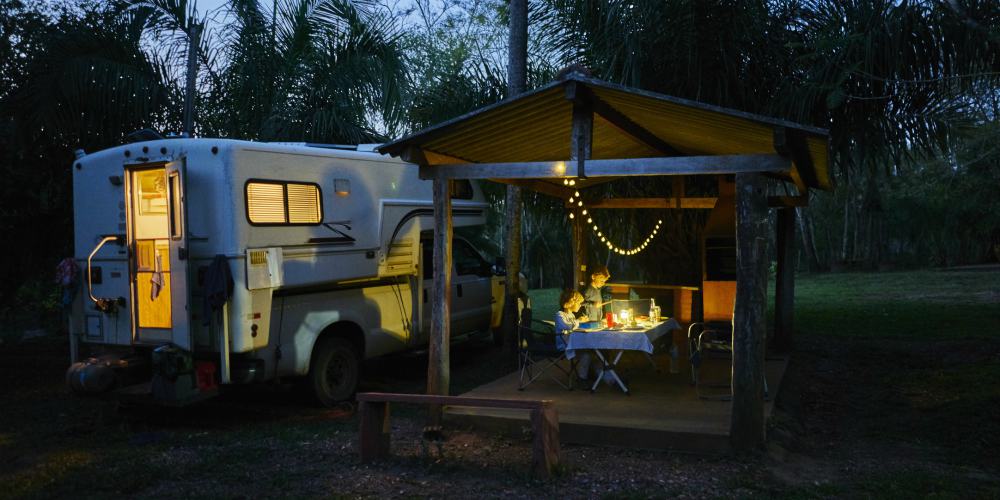 Tip 3: Keep it cool
If you want to have a daily stock of food and drink essentials, think about how you will keep it all cool. We have an LPG/electric fridge in our van, and it's extremely useful. Most camping sites, for a small extra cost, will offer electric hook up. You can also pack the fridge full of freezer blocks to keep it cool while you are out for the day, until you can plug in again.
Tip 4: Pop it up
We have always had a pop up roof in our van, but this is something you can add if you have not got one already. Our pop up comfortably sleeps our two children and they love nothing more than climbing up into their den area.
I'm lucky to have a husband who likes building things, so when the girls were very young he made a safety gate for their sleeping area, and also a hammock bed for the front seats. It gave us a few extra options for when one was in a particularly bad mood at night. Contrary to belief, as long as you have a good quality pop up roof, they will keep the van very warm and dry.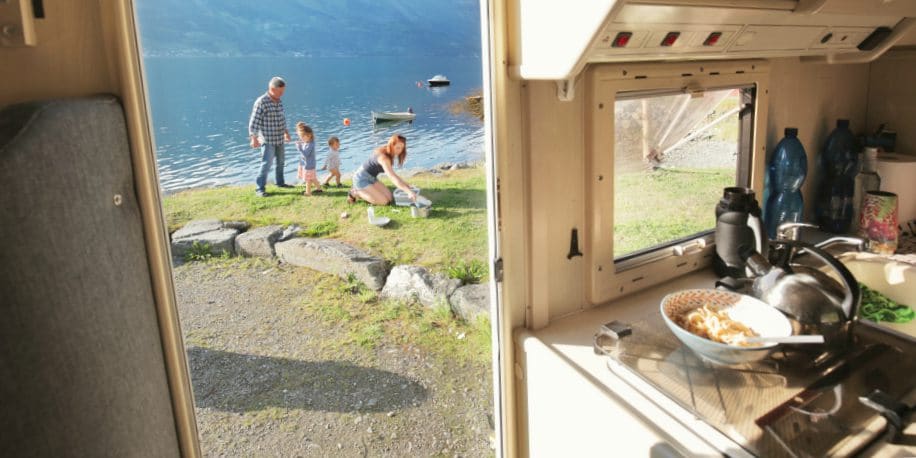 Tip 5: Cooking essentials
Some people prefer to have a BBQ or camping stove, others like to have a gas hob in their van. I like the choice of both; if the weather is nice we'll cook al fresco, if it's not so good then I'll shelter in my van and cook there. Again, think about what you want as a family and what is going to make your time away as stress-free as possible.
Tip 6: Carrying the bikes
Inevitably, your van soon fills up when you have a family and what we came to discover is that as the children grow, so do the bikes. It wasn't long before we needed to invest in a bike rack for the van. Leaving the bikes at home wasn't really an option as campsites are such perfect locations for entire days of riding around in a safe environment.
Do your research, as there are so many different types of bike racks available on the market. You may even be able to pick up a bargain if you are happy to purchase second-hand.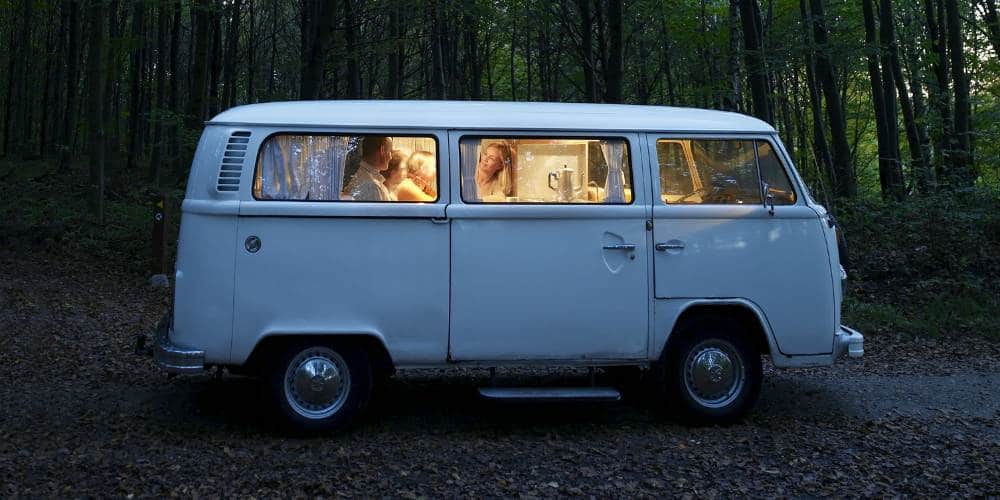 Tip 7: Hard-standing or grass pitch
The beauty of a campervan is you can take both a hard-standing pitch or a grass pitch. I always prefer a grass pitch; it feels more like camping to me. There are benefits to a hard-standing pitch though, especially if it's wet. Find out from the campsite what they offer and what suits you best. Sometimes, you may prefer to be closer to the toilets or play area, so look at the site maps to help you decide.
Tip 8: Where to go
This is the best bit. Our campervan is always ready to go for whenever the sun suddenly decides to make an appearance. We have cooking utensils, crockery, bedding and all other essentials stored in the van. When the time is right, all we have to do is throw some clothes in a bag and pack the fridge. (Well maybe not that easy, but you get the idea!)
The world is now your oyster. Or, in our case, the UK and France, as we are not sure we'd risk taking our lovely camper any further afield just yet. Your trip could be a one-night stay or an extended trip with more than one location, it really is that flexible.
About the author
Natasha lives in rural Worcestershire with her husband and their two daughters, aged eight and nine. She has always been a keen traveller and are eager for their kids to experience the enjoyment of travelling too. They have a special love of camping and enjoy many weekends away in their campervan, with the family's two dogs. They are currently planning a road trip to Scotland, and can't wait to get their van over the Scottish border.
Want to become a PAID writer? Contribute an article to Family Traveller by submitting your work through the readers' travel notes section of the website. Don't forget to add images and include a short bio at the bottom.