National Trust family days out are UK traditions and worth the effort of loading up the car with teens, toddlers, picnics and other essentials, up to and including grandparents. But with an impressive 500+ family-friendly destinations, how do you choose your National Trust road trip? Part-time writer and full-time mum, Milly Ahlquist picks 10 of her favourite National Trust family days out, all guaranteed to justify a journey with kids right now.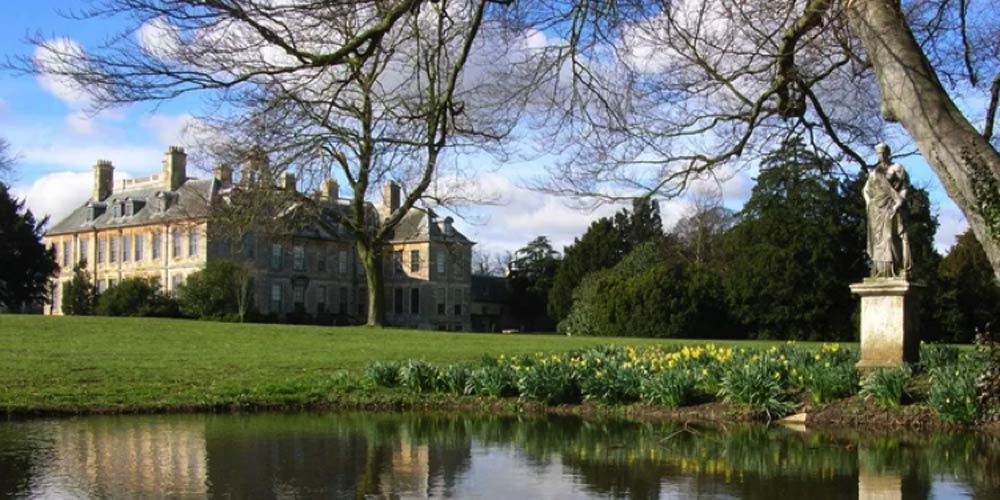 1/10

Belton House, Lincolnshire

There's plenty to do inside and out at this quintessential English country house in Lincolnshire. Take a tour of the eclectic mansion, including a fascinating look at life 'under the stairs', then head to the extensive indoor adventure playground: a massive complex of tunnels, tubes and walkways to keep the children (big kids included) entertained for hours. When the sun's out, take advantage of the good weather to run riot in the hedge maze and the outdoor adventure playground too, featuring water play and music chimes. After all that excitement, enjoy an amble through 1,300 acres of stunning estate – kids will love searching for the resident herd of fallow deer. Finally, if your legs are aching a bit by this point, hitch a ride back by train to sample some tea and cake in the cafe.
Find out more about National Trust family days out at Belton House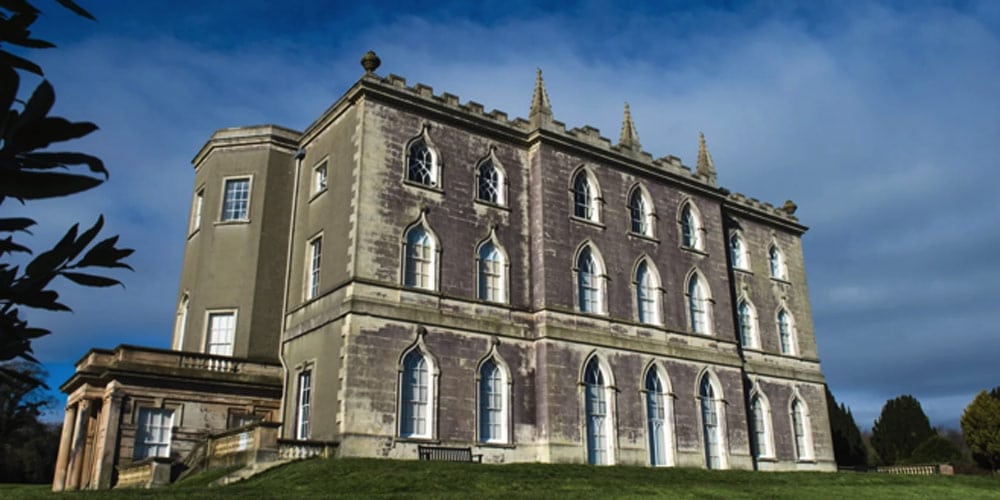 2/10

Castle Ward, County Down

This quirky 18th-century gothic mansion may look imposing, but families will find plenty of fun activities to make them feel welcome. Keen walkers should start with the Secret Shore Trail: a series of woodland obstacles running parallel to the path, designed to help little ones discover more about which creatures make their homes in the woods. Take shelter in the bird hide to spot the seasonal brent geese during the autumn, winter and spring months, and you may even spot playful seals on the shore.

Find your perfect picnic spot, or stop by the tearoom for a sandwich (making sure not to miss out on a good rummage through the second-hand bookshop), then head to the barnyard. Here the kids can race around on pedal tractors, play farmyard games or dress up, while TV fans look around the historic farmyard used as the location for northern stronghold Winterfell in the epic fantasy series Game Of Thrones. There's something for everyone, making it one of the best National Trust days out for the family.
Find out more about National Trust family days out at Castle Ward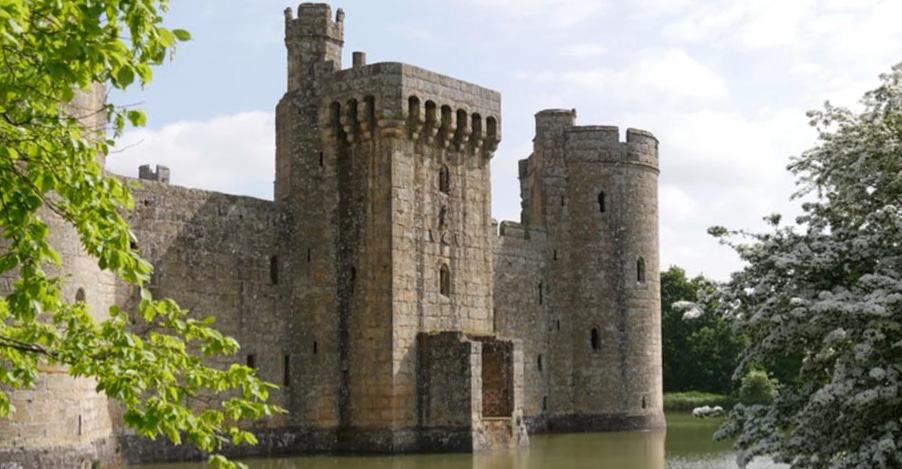 3/10

Bodiam Castle, East Sussex

Castle fans should definitely check out this storybook-esque, 14th-century example, complete with an impressive moat and murder holes in East Sussex. Start with a guided moat walk (available March to October) to learn more about the original features and history of the castle, then explore the ruined but impressive interior, which still contains a hall, well room and gatehouse. Challenge the kids to find all of the remaining 33 fireplaces, before seeking out the murder holes in the gatehouse tower to imagine what beastly things would have rained down on unwelcome visitors in the past.

Picnic and play in the shadow of the castle, taking in the amazing views across the River Rother valley, then let the kids get mucky in the children's sandpit. There are plenty of opportunities for wildlife spotting too, including carp and ducks in the expansive moat. Finish off with a tasty piece of cake in the tearoom.
Find out more about National Trust family days out at Bodiam Castle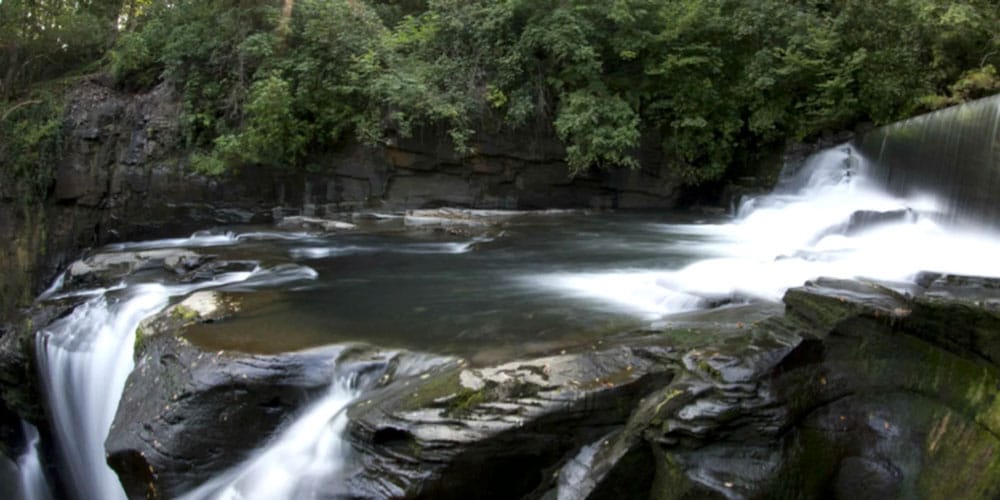 4/10

Aberdulais Tinworks, Neath Port Talbot

This hidden gem in the Welsh Valleys has a fascinating history, and that's all down to the awe-inspiring Aberdulais waterfall that cuts through the hills. Originally harnessed for copper smelting in the 16th-century, then later for ironworking, textiles and tinplate, nowadays it's a source of renewable energy (Europe's largest generating waterwheel no less) and a fun and informative day out. Visitors can spot numerous birds including dippers and herons, but make sure you've got your waterproofs to hand if visiting in winter or during wet weather.

Flash floods mean the river rises very quickly and turns into an incredibly loud and impressive spectacle you could watch for hours. Play hopscotch and dance round the maypole, then dry off in the tearooms, and let the younger ones dress up in tinplate workers' costumes. There's the chance to learn more about the life of the adults (and children) who worked in Aberdulais centuries ago, and to even experience a Victorian school lesson.
Find out more about National Trust family days out at Aberdulais Tinworks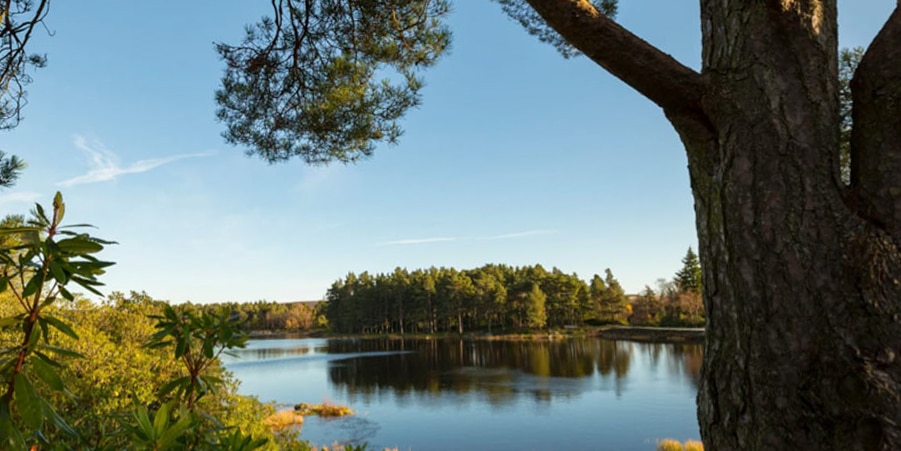 5/10

Cragside, Northumberland

At number 5 on our list of National Trust days out, would-be inventors will love investigating this unique Victorian house full of gadgets and gizmos – the first in the world to be lit by hydroelectricity. There are plenty of inventions to uncover in each room – many of which still work – plus a fascinating glimpse into owner and inventor Lord Armstrong's private laboratory: the Electrical Room. Outside, one of Europe's largest rock gardens is the perfect place to run wild and enjoy a variety of tree and plant species – from evergreen shrubs to temperate azaleas.

It's a wonderfully exotic contrast to the formal gardens and leads down to the Iron Bridge and spectacular pinetum, home to the tallest Scots pine in the UK which towers a whopping ten double decker buses high. As well as exploring garden features including a pump house, there's also an outdoors adventure play area and an incredible rhododendron maze. What are you waiting for?
Find out more about National Trust family days out at Cragside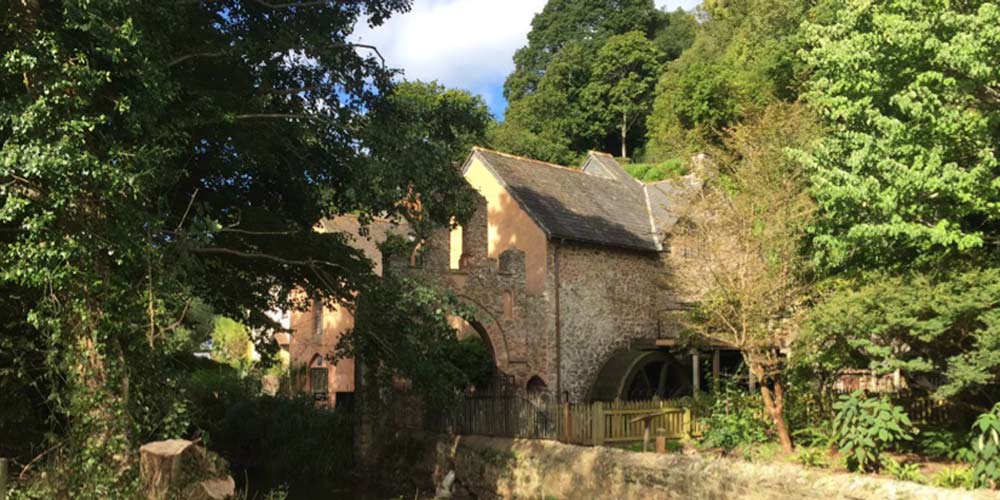 6/10

Dunster Castle, Somerset

Gardens? Check. Games? Check. Ghosts? Check. Take the steam engine from Bishops Lydeard, and catch the Dunster Station coach connection, to enjoy beautiful coastal views on the way to this impressive castle. A family trail takes you on a fact-finding mission throughout the castle, and kids will enjoy dressing up in the hat room, playing snooker in the billiard room, ringing the dinner gong and discovering a secret passageway. Ghostbusters in training can even creep down to the crypt to investigate spooky goings on rumoured to take place in the castle, and witness first-hand accounts of paranormal activity.

Get a breath of fresh air in the play area outside, complete with a giant xylophone, stepping stones, balance beams and see saw, or head to the main lawn for a series of traditional lawn games – or even a turn at giant Jenga! There are plenty of picnic spots and a tearoom for when you feel peckish, and the local Dunster Village also offers up more eateries and shopping opportunities.
Find out more about National Trust family days out at Dunster Castle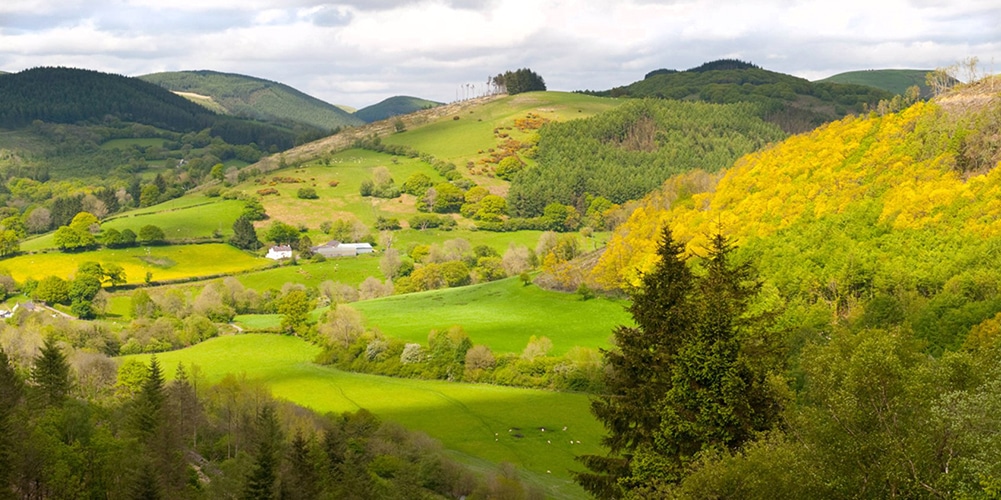 7/10

Dolaucothi, Carmarthenshire

Families who are looking for National Trust days out packed with action, should go for gold and head to this Roman mine. Don your hard hat and book onto one or both of two guided tours exploring the Roman and Victorian quest for gold (height restrictions apply). These informative tours last approximately an hour and are packed with exciting information about previous workings in the mine. There is also a wheelchair and pushchair-friendly tour so no one has to miss out on the underground fun. Sufficiently clued up on Dolaucothi's past, you can try your luck at gold panning, take a look at mining machinery from the period or follow one of the many colour-coded walking trails around the countryside to enjoy breathtaking scenery.
Find out more about National Trust family days out at Dolaucothi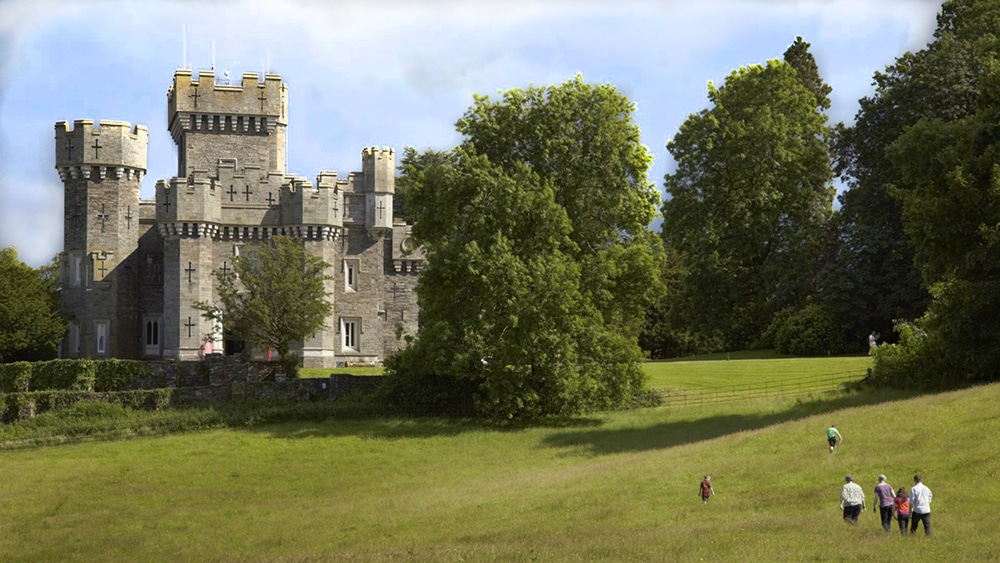 8/10

Wray Castle, Cumbria

Arrive at this gothic-revival castle in style by catching a boat from Waterhead Pier in Ambleside and mooring up at Wray Castle's hidden jetty. The castle itself does not have the original contents inside (perhaps an advantage to parents of keen explorers) but there's plenty to help the little ones run off steam, including castle building and special arts and crafts rooms. Fans of Beatrix Potter will also love the special nod to the author with the castle's Peter Rabbit Adventure creative play space.

Children can enjoy a tea party and bedtime story and even lend Mr McGregor a hand in the garden planting vegetables, before running riot with dressing up costumes and exploring the treehouse and burrow. Outside, beautiful walks and picnic spots beckon, and guests can embark on a tree trail to spot local wildlife. The cafe situated in the original kitchen courtyard serves up fresh local produce when hunger strikes, and there's an added benefit of an adventure play area for children with even more energy to burn.
Find out more about National Trust family days out at Wray Castle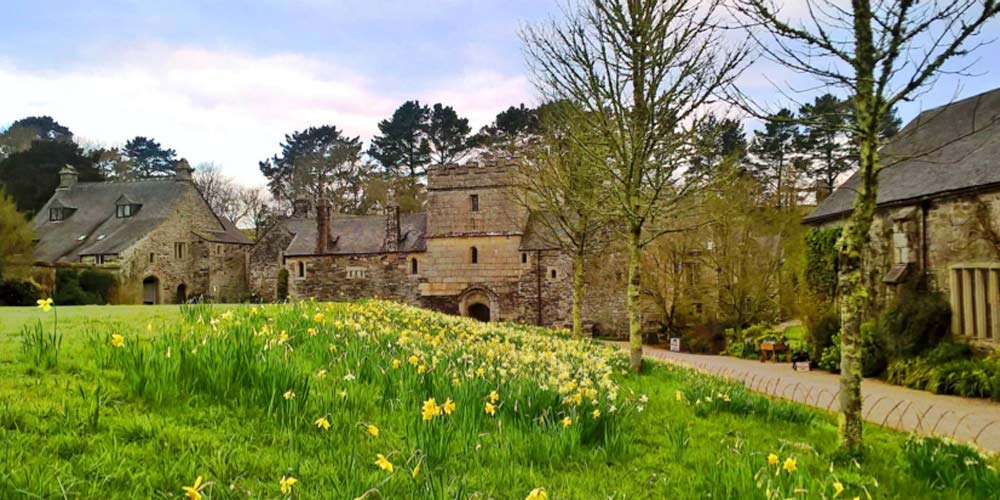 9/10

Cotehele, Cornwall

This fortified medieval manor house set above the River Tamar, is filled with quirky antiquarian artefacts, while the beautiful gardens, quay, and working water mill offer plenty to see and do. Head straight inside to explore four floors of weapons, armour and the estate's distinctive tapestries. Kids will love tracking down the pair of awe-inspiring whale jawbones traced back to a beach stranding in 1875, and exploring the Red Room Closet: an area only children can access via a secret door under a table.

It's only a short stroll through the woods to the working bread mill to see the grinding and bagging taking place, complete with crafts centre and recreated Victorian workshops to enjoy. If the weather permits, amble down to the Cotehele Quay to visit Shamrock, the last fully-restored, ketch-rigged Tamar sailing boat in the world and (season permitting) even take to the river yourself on board the Nancy Belle to learn more about the history and wildlife of the Tamar Valley.
Find out more about National Trust family days out at Cotehele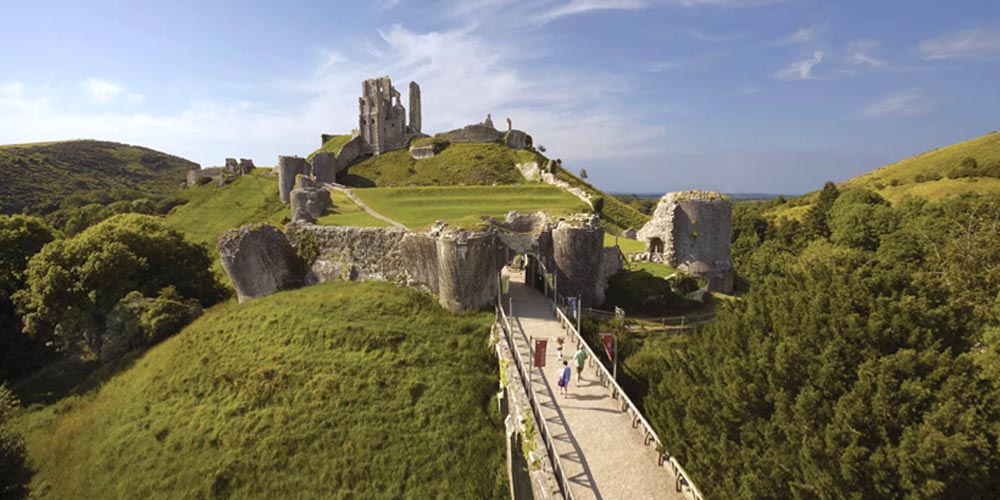 10/10

Corfe Castle, Dorset

Built by William the Conqueror and rendered uninhabitable during the 17th-century civil war, Corfe Castle has a bloody history, and is said to be the inspiration behind Enid Blyton's Kirren Castle in her Famous Five stories. Despite being blown up with gunpowder, many of the fortress's strong walls and foundations remain intact, meaning castle enthusiasts can picture exactly what it was like while regular battle reenactments help visitors learn about the acts of bravery and treachery that took place here. Picnic in the grounds (anyone for ginger beer?) then hop in the car and head down to Studland Bay – a picturesque four miles of sand worth the fifteen minutes' drive.

This flat, golden shoreline is perfect for sunbathing, beach games and swimming – and a beautiful walk if it's a little cooler in temperature! Walk by shore from Shell Bay to Middle Beach and back (be warned: a short stretch of beach is a designated nudist area!) stopping at the National Trust cafe for an afternoon tea. Or drive further up to visit Old Harry Rocks for heart-stopping views of the Purbecks. Just don't get too close to the edge!
Find out more about National Trust family days out at Corfe Castle
Looking for more UK family activities for kids of all ages? Follow Family Traveller on Instagram and Facebook for travel news and ideas.