A trip to a museum is an essential part of a holiday for many families, particularly if there is an educational element that can tie in with the kids' education. Here, Mark Frary of 101 Holidays looks at the best museums for families in the UK, Europe and around the world, and where to stay when visiting.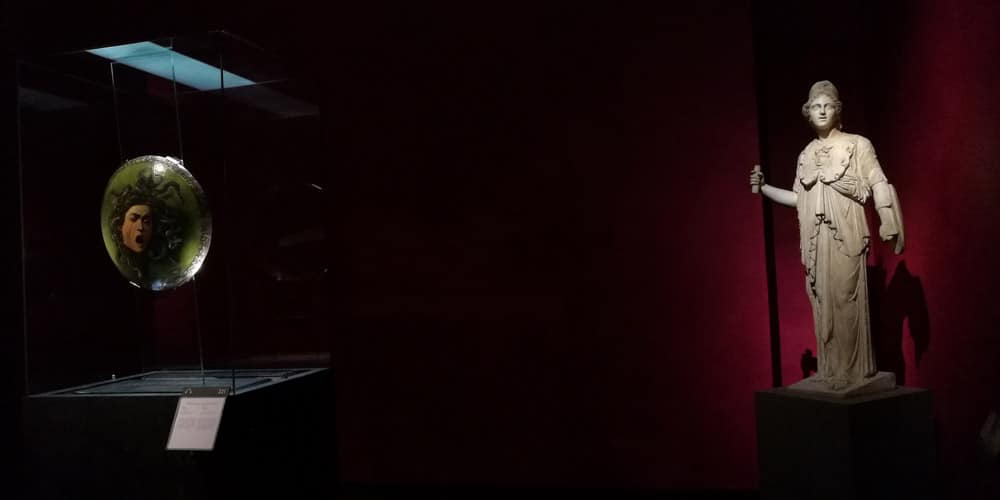 The finest art
If your child is studying classics, history or art, then a visit to Italy is a must. There are many museums to choose from in the country but the Uffizi in Florence is world-class, thanks to its unrivalled collection of Renaissance paintings including Botticelli's Birth of Venus and the Annunciation, one of Leonardo da Vinci's early works. Michelangelo, Giotto, Caravaggio and Rembrandt are all represented here too and it is no surprise that the galleries attract more than two million visitors every year. The Uffizi also includes a collection of ancient sculptures formerly owned by the ruling Medici family.
Ages: 14 and up
How to go: Stay at the Grand Hotel Villa Medici with Kirker Holidays and get guaranteed entry to the Uffizi. The hotel has its own art collection.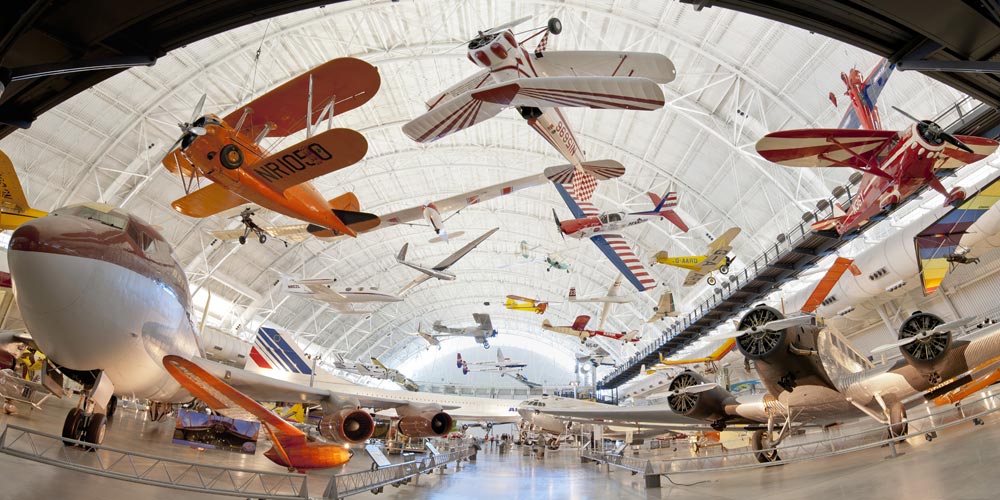 Up in the air
Washington's National Air and Space Museum should be at the top of any plane spotter's bucket list thanks to a hard-to-beat list of key exhibits. It includes the Wright Brothers' plane which made the first flights at Kitty Hawk and the Spirit of St Louis which, with pilot Charles Lindbergh, was the first plane to fly solo nonstop over the Atlantic. Throw in the Apollo 11 command module and the Breitling Orbiter 3 and you will soon get its appeal. The NASM is the most visited museum in the US and the third most visited in the world. If you get bored, there are the other museums that make up the Smithsonian Institution nearby.
Ages: 5 and up
How to go: American Sky creates tailor-made experiences to the USA. It has a range of different hotels and itineraries for Washington DC.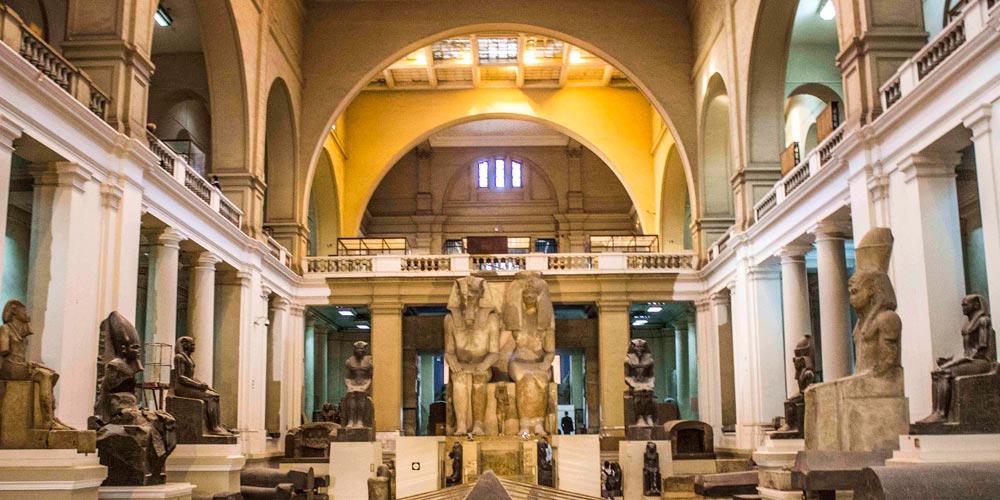 Credit: Photo by Mohamedsamir1994m, CC BY-SA 4.0
Look at that mummy
The Museum of Egyptian Antiquities is a must for the would-be archaeologist and, as a study of ancient civilisations comes in as early as Key Stage 2 in the National Curriculum, a visit here can really bring history alive. The Museum is shambolic and crumbling but among its 120,000 exhibits you will find Tutankhamun's famous golden death mask and the mummies of many of Egypt's pharaohs, including Ramses the Great. It is one of the world's greats and a perfect complement to a visit to the Valley of the Kings and the Pyramids in Giza.
Ages: 5 and up
How to go: Take a small-group family tour with Explore taking in Cairo, Aswan, Luxor and Safaga on the Red Sea.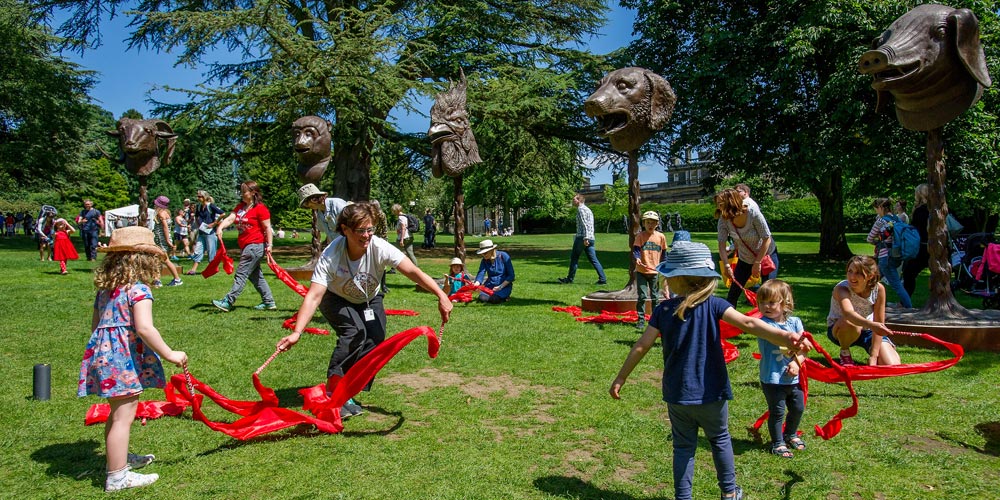 Credit: Charlotte Graham
The great (museum) outdoors
Museums don't have to be stuffy old buildings. The Yorkshire Sculpture Park near Wakefield in West Yorkshire is a fine open-air gallery containing sculptures by Henry Moore, Barbara Hepworth, Eduardo Paolozzi and Joan Miró. The Park also hosts a huge variety of workshops and social events for everyone from pre-schoolers to the retired. The Yorkshire scenery is the perfect backdrop to the sculptures and despite a rather pricey car park, this place is wonderful to visit whether you are into sculpture or prefer running round with your kids pretending to be sculptures.
Ages: All ages
Where to stay: Stay in a cottage in the Peak District or the Yorkshire Dales and take a day trip to the Park, about an hour away by car.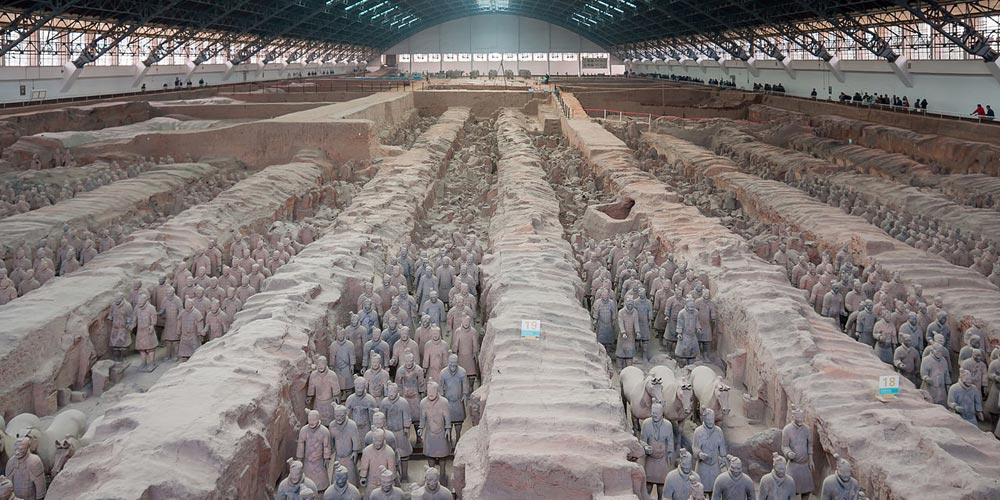 Credit: Photo by CEphoto, Uwe Aranas
Epic experiences
The discovery of the terracotta warriors of Xi'an is rightly considered as one of the most important archaeological finds ever. It is hard to imagine how this army of life-sized warriors that guard the tomb of China's first emperor Qin Shi Huang could have lain undiscovered for more than two millennia until their chance discovery in 1974. For anyone heading off to university to study Mandarin or Asian Studies, a trip to this breath-taking museum is the perfect last trip before the nest is flown.
Ages: 16 and up
How to go: Join a 13-night Family China tour with Abercrombie & Kent featuring two nights in Xi'an along with Beijing, Chengdu, Yangtze and Shanghai.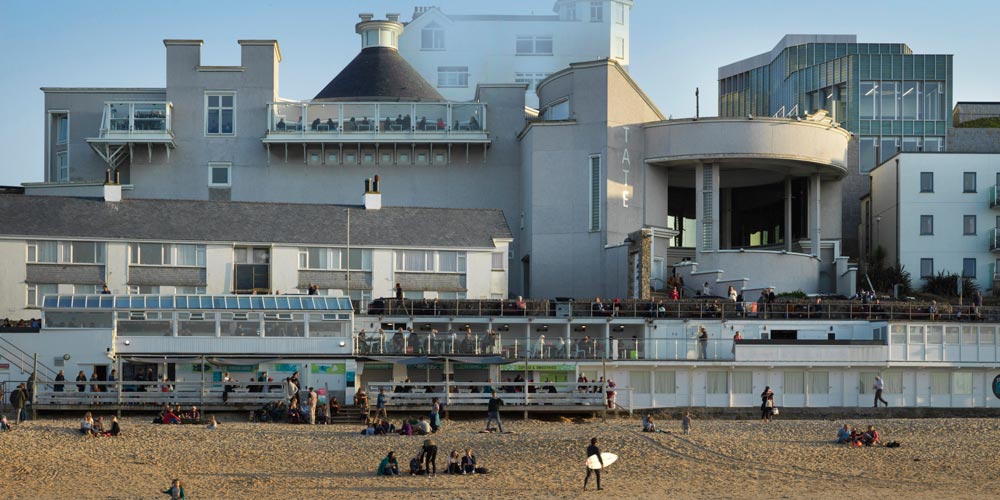 The modern art of Cornwall?
Tate St Ives has focused the attention of art lovers from around the world on this beautiful Cornish coastal town which has been a destination for artists for decades. Artists like Mark Rothko have been attracted to St Ives by the qualities of the light. The museum, a former gasworks overlooking Porthmeor beach and the Atlantic, has been attracting hundreds of thousands of visitors every year since it opened in 1993.
Ages: 8 and up
How to go: Classic Cottages have more than 50 apartments and cottages around St Ives.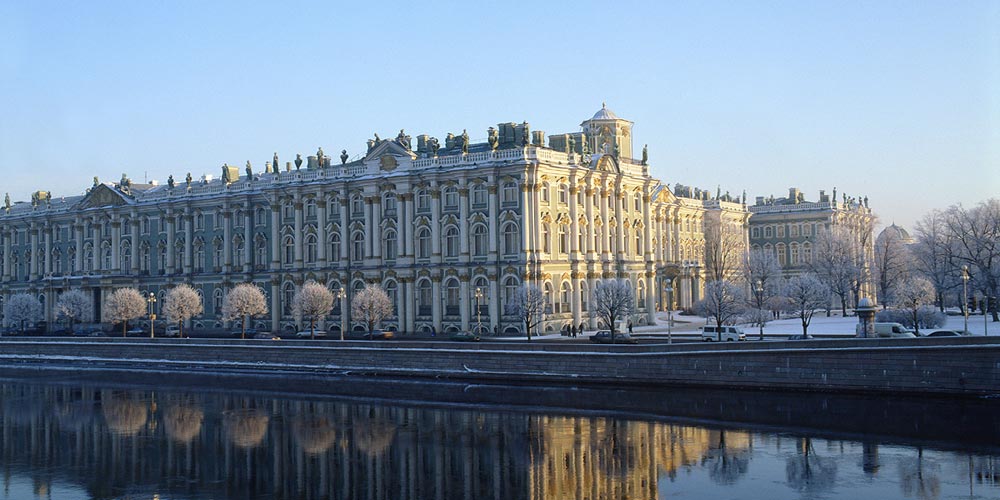 Catherine the Great's Great museum
If you're ticking museums off your bucket list, then St Petersburg's Hermitage museum, founded more than 250 years ago by Catherine the Great, is a must. It is vast, stretching over several buildings on the city's Palace Embankment, and the range of collections is as wide as the building's frontage, covering everything from prehistoric and Egyptian antiquities to modern art and jewellery. Some of the highlights include Henri Matisse's The Dance, Claude Monet's Woman in a Garden, a fine bust of Lucius Verus and the Stela of Pepi, a fine tablet of hieroglyphics.
Ages: 14 and up
How to go: Take a private tour to Russia with Regent Holidays tailor made to your budget and dates.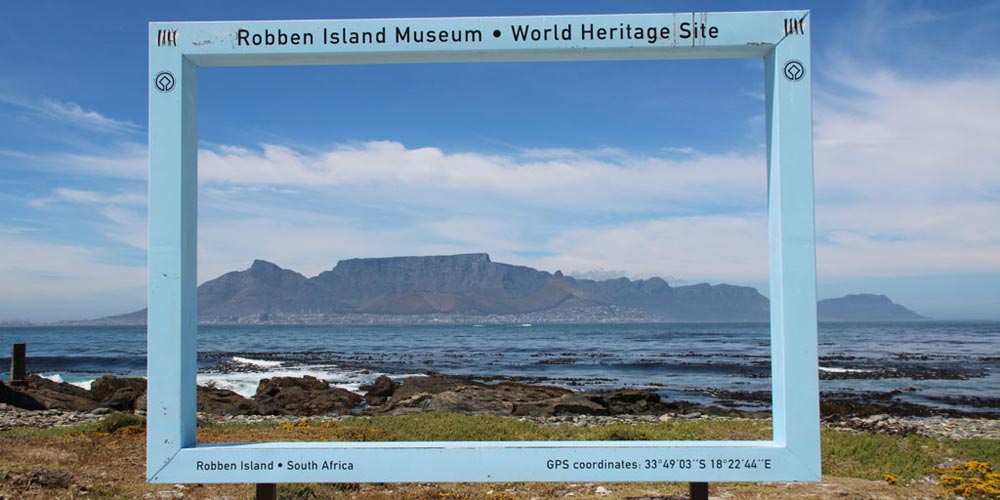 100 years of Mandela
This year marks the 100th anniversary of the birth of Nelson Mandela. If your children are studying politics, international relations or history then a visit to Robben Island, where he spent 18 years as a prisoner, will prove inspirational. The island, a few miles across the bay from Cape Town, now houses a museum and there are daily tours around the facilities, which include Mandela's cell and even a former leper colony.
Ages: 12 and up
How to go: South Africa is a great way for families to get to know Africa. Why not combine a visit to Robben Island and Cape Town with a visit to the Garden Route and one of the non-malarial game reserves of the eastern Cape? Rainbow Tours can help!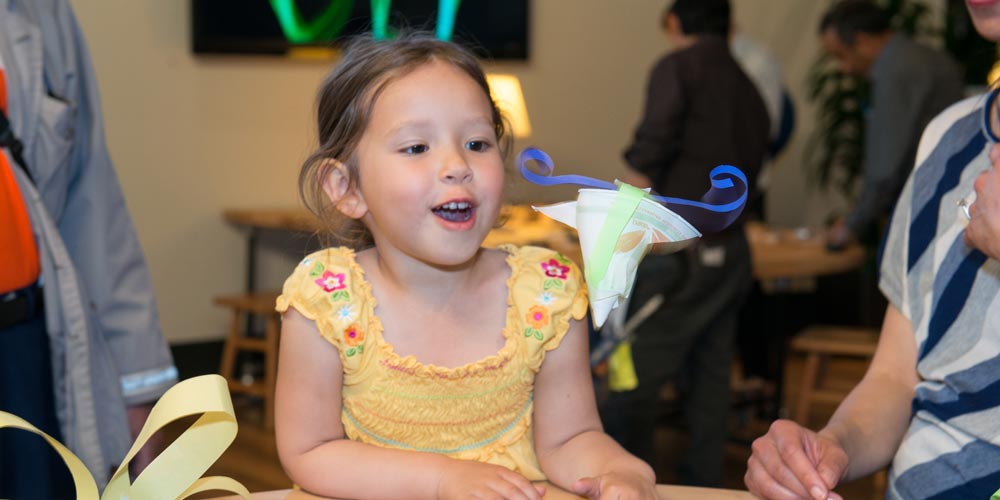 Perfect for button pushers
If you are on holiday with young children then you need buttons, lots of them. San Francisco's Exploratorium has more than its fair share, thanks to more than 650 hands-on exhibits in galleries covering engineering, space, psychology, geography, biology and the arts. It's on pier 15 in the Embarcadero, the city's eastern waterfront, where you can also take ferries over to the prison island of Alcatraz.
Ages: 4 and up
How to go: This two-week Family Outdoor Adventure with Exsus includes three nights in San Francisco.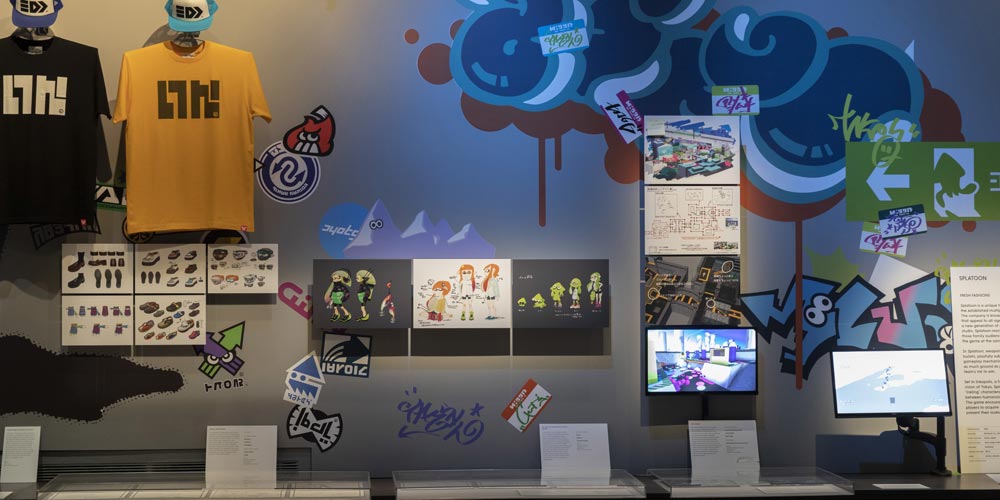 Museum for screen addicts
If you have trouble getting your kids off their Nintendo Switches and PS4s then you might want to suggest London's V&A to them. If the idea of taking them to a museum that is best known for its fashion and sculpture collections seems crazy then think again. Running until mid-February 2019 is an exhibition that could entice them away. Videogames: Design/Play/Disrupt has been rated five out of five by the critics and explores the culture of gaming and how games make it from concept to reality. Highlights include design concepts from the best games of the last decade as well as arcade game cabinets hand-built by fans. There are additional workshops running at weekends and during school holidays tied into the exhibition, including video game design sessions and an opportunity to build you own game controller using stitching (yes, you read that right).
Ages: 10 and up
How to go: Number 16 is an elegant townhouse just a couple of streets away from the museums of South Kensington. Stay in a deluxe room and you can fit in an extra bed for one child.