The City of Brotherly Love is a great destination for families with children of all ages. Teenagers in particular will love the diverse selection of activities that are both fun and "Instagramable". Bring your teenager on a trip to a city they'll want to revisit time and time again. Here are our top 15 must-dos whilst here…By Gwyneth Donahue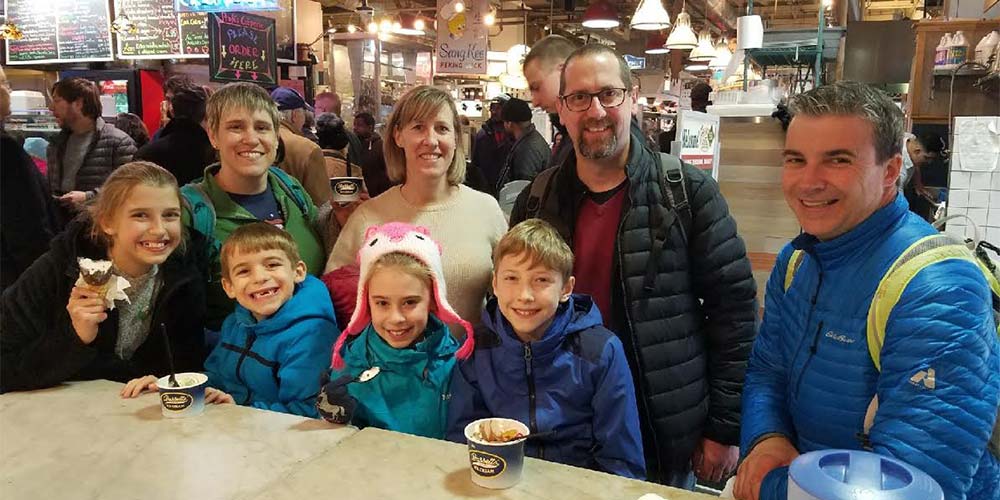 15. Reading Terminal Market
Since opening in 1893, Reading Terminal Market is one of America's largest and oldest public markets that has been a delighting visitors for generations. In this one-stop location, your teenager can choose from an incredible selection of foods including local favourites such as Hershel East Side Deli's mouth-watering Reuben sandwiches, a warm drink from Old City Coffee or a delicious sugary treat from Bassetts Ice Cream. Teenagers with active appetites will love having lunch at Reading Terminal Market and experiencing local culture. Brace the crowds and eat the day away.
Where: 51 N 12th St, Philadelphia, PA 19107, USA
Price: Free entry.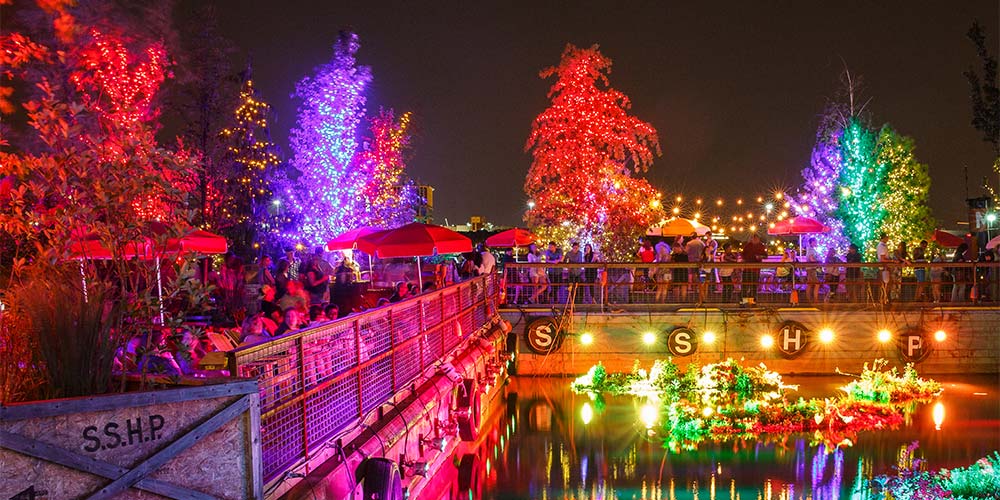 14. Delaware River Waterfront
A lovely destination for all seasons, the Delaware River Waterfront is a teen favourite. In the summer, take your teenager to Spruce Street Harbour Park, voted one of the best places to visit in Philadelphia. With free admission, families can sit in one of the 50 colourful hammocks and admire views of stunning floating gardens and magical lights. Go at dusk for a dazzling night of colourful string lights and munch on popular local foods, ice cream, and craft beers for the adults. In the winter, the family can skate at the Blue Cross RiverRink, a local tradition that has been bringing families together for twenty five years. Afterward, you and your teenager can warm up by the fire pit and enjoy a snack from the chalet-inspired Lodge. See website for opening dates.
Where: 121 N Christopher Columbus Blvd, Philadelphia, PA 19106, USA
Price: Entry is free.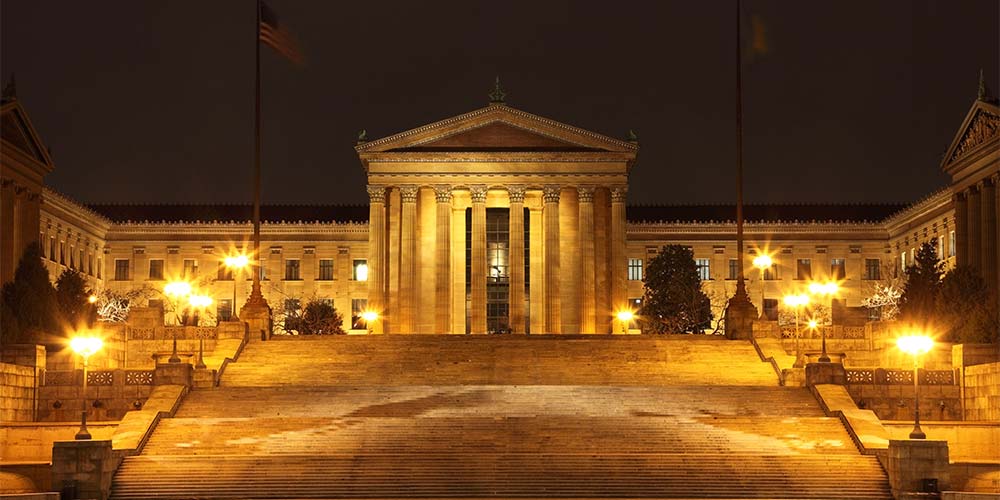 13. The Rocky Steps
A great "Instagramable" activity is visiting the Rocky Statue and climbing the Rocky Steps. Based off the famous Philadelphia movie series, Rocky, this is one of the city's most famous tourist attractions. Have your family's picture taken in front of the grand bronze sculpture that honours Philadelphia's inspirational boxer Rocky Balboa. Tens of thousands of visitors climb the steps every year, which makes it one of the world's most legendary movie locations. Teenagers will love racing up the steps, just make sure your laces are tied.
Where: Spring Garden St, Philadelphia, PA 19130, USA
Price: Free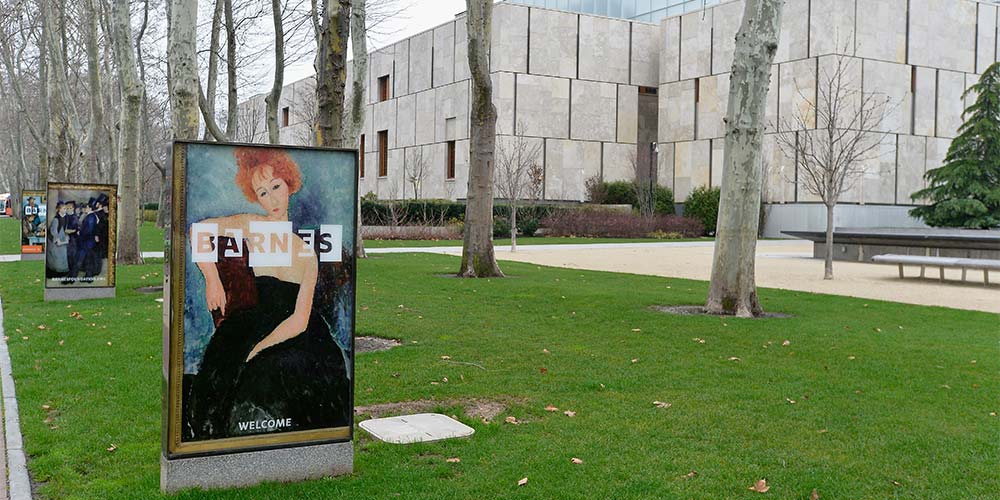 The Barnes Foundation
For teenagers passionate about art, The Barnes Foundation is home to educational programs, a unique collection of art holdings, and a beautiful garden at the Barnes Arboretum. The Barnes houses paintings by famous artists including greats such as Vincent Van Gogh, Paul Gaugin, Pablo Picasso, and many others. In a stunning setting, visitors can enjoy the 40-foot abstract sculpture overlooking a reflecting pool. This hidden gem is a brilliant educational activity perfect for artistic teens.
Where: 2025 Benjamin Franklin Parkway
Philadelphia, PA 19130
Price: Adult tickets are $30. Teenager's (ages 13-18) tickets are $5 and children 12-years-old or under have free admission.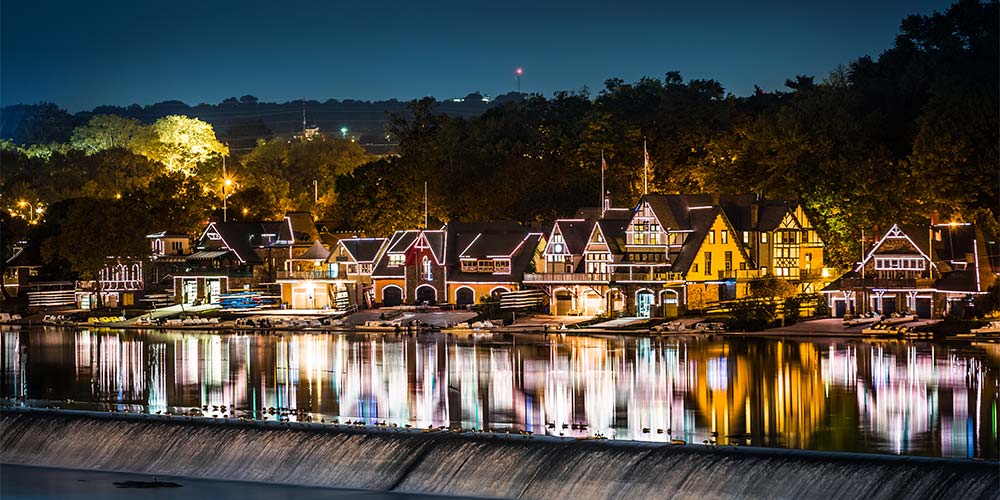 Boathouse Row
This must see attraction, is one of the city's most celebrated views. Boathouse Row is the historic 19th century boathouse along the Schuylkill River with views of the magnificent Philadelphia Museum of Art. Walk along Kelly Drive trail during the day or light up the night and bring your teenager to see the boathouses shining bright. Boathouse Row is an iconic spot at any time of year. During the spring, visit on a Sunday afternoon to catch a local regatta race.
Where: 1 Boathouse Row, Philadelphia, PA 19130
Price: Free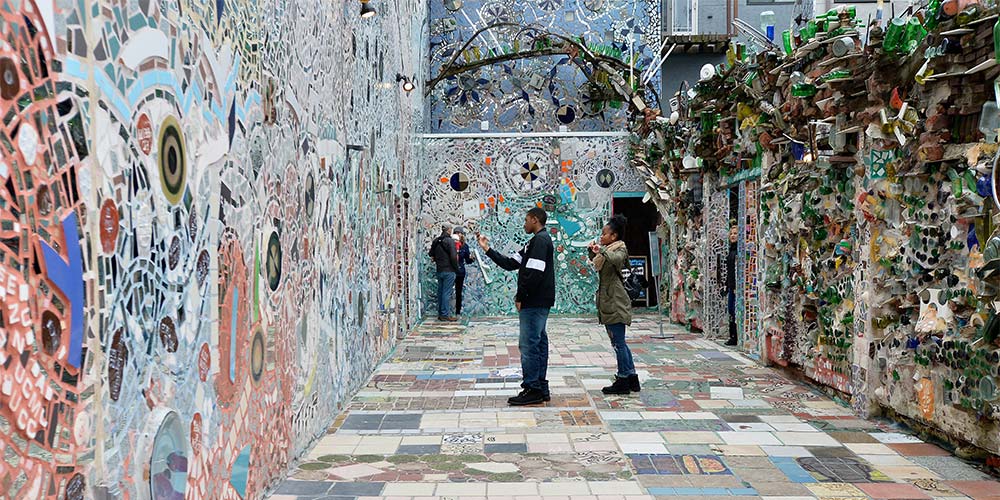 Philadelphia's Magic Gardens
A top teenager attraction, Philadelphia's Magic Gardens (PMG) is a top attraction for the young tourist in your family. This colourful and whimsical mosaic environment is ideal for sightseeing and photo capturing. Isaiah Zagar, the artist who created this magical garden used only vibrant handmade tiles, bottles, bicycle wheels, mirror pieces, and global folk art. Teenagers can explore the two indoor galleries and two-level outdoor mosaic garden.
Where: 1020 South Street Philadelphia, PA 19147
Price: Adult tickets are $10. Students with valid ID's can be admitted for $8. Children's (ages 6-12) tickets are $5. Little ones 5-years-old or under have free admission.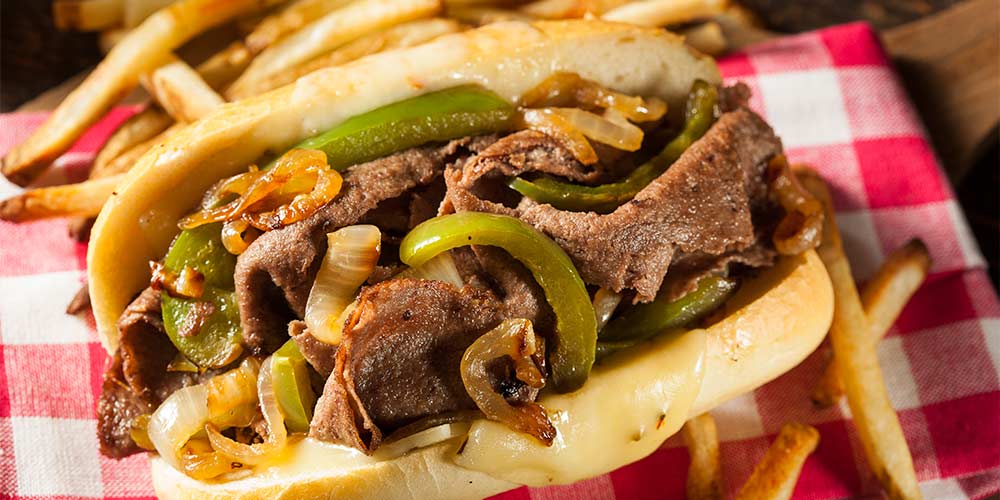 Flavours of Philadelphia
Let your teenager explore the city through their stomachs! Philadelphia offers a variety of food tours including City Food Tours, which received Trip Advisor's Certificate of Excellence in 2017. The Flavors of Philly tour is geared towards a teenager's appetite and includes stops at five local eateries. Of course, your family must try Philadelphia's legendary cheesesteaks! This tour includes sightseeing, history, culture and of course a hearty lunch. Bring your camera as well to snap photos of Reading Terminal Market and City Hall.
Where: Call (800) 656-0713 or email Operations@CityFoodTours.com to get your designated tour's specific starting location.
Price: Adult tickets are $39 and $33 for children (ages 5-14).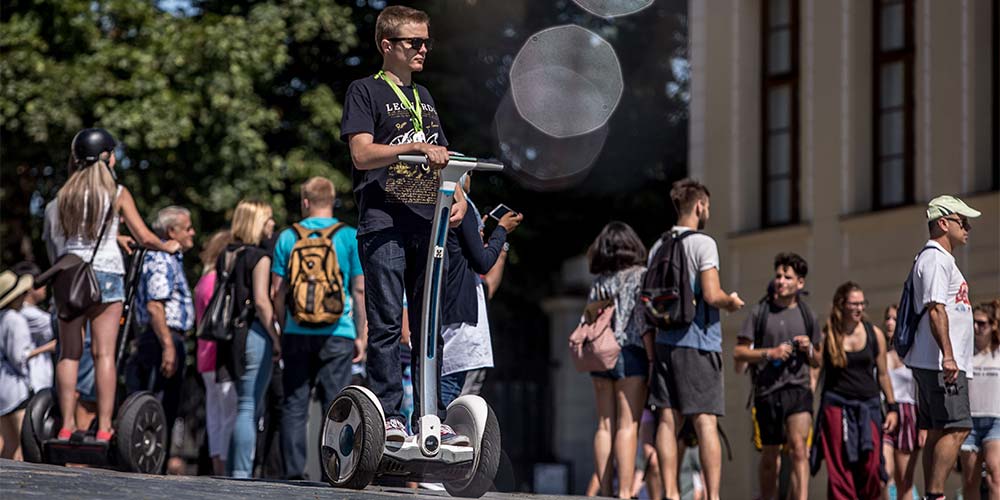 Segway Tour
Give your teenager a hot new set of wheels by booking a 2-hour Segway tour of Philadelphia to see some of the city's highlights including the Delaware River, the historic and Museum Districts, the banks of the Schuylkill River, the Rocky Steps, Chinatown, and many more. Teenagers will love the thrill of riding an automated Segway around one of America's most iconic cities. Parents can relax knowing that a guide will provide a 30-minute training session prior to departing on the Segways. Start your engines and take off while admiring all the beauty that Philadelphia has to offer. Riders must be at least 12-years-old and weigh at least 100 pounds.
Where: 229 Arch St, Philadelphia, PA 19106, USA
Price: Tickets start at $80.
Mural Mile
Take your artistic teenager to Mural Mile, the world's largest art gallery on foot. For over 30 years, this walk-able art gallery has been a centrepiece of Philadelphia pride. Mural Mile celebrates local artists and reaches communities in 60-100 public art projects annually. Local spaces have been transformed into works of art visited by 15,000 residents and visitors every year. Nicknamed the "City of Murals" Philadelphia's art will dazzle your teenager. Take a tour with a professionally trained guide who will inform your family about the stories of local people, places, and the meaning behind each mural.
Where: 1727-29 Mt. Vernon Street
Philadelphia, PA 19130
Price: Families can go on a free self-guided tour or see the website for professional guided tours.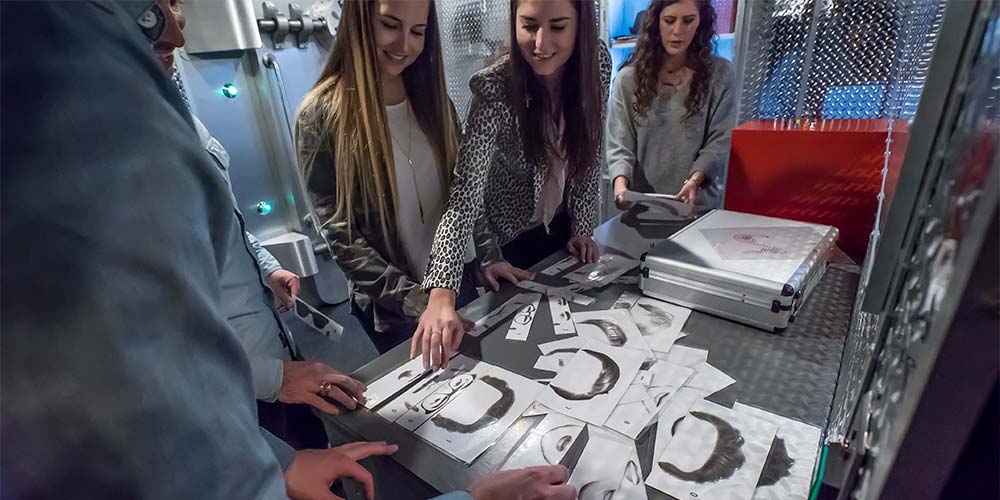 Escape Room
For the sleuths in your family, make a reservation for Escape the Room Philadelphia, the #1 escape room experience in the city. Teenagers will be active participants in the top real-life escape challenge. This thrilling and interactive experience includes a variety of rooms each with their own challenging setting, secrets, story, and escape course. Visitors have 60 minutes to uncover all the clues, answer the puzzles, and lastly… escape! Escape Room is an ideal activity for all ages but specifically curious teens. Be sure to book in advance.
Where: 1528 Walnut St, Philadelphia, PA 19102
Price: See the website to select your family's room preference. Prices vary based on experience.
The Mutter Museum
For those who aren't too squeamish, the Mutter Museum showcases America's best-kept collections of medical history. Teenagers can gawk at various anatomical specimens, models, and medical devices in a 19th century inspired "cabinet museum" setting. Every year, over 130,000 people visitor the Mutter Museum to see both the conundrums and beauty behind the human body. The museum is targeted towards middle school and high school aged students, especially those interested in the sciences. A favourite on display is Einstein's brain.
Where: 19 S 22nd Street
Philadelphia, PA 19103
Price: Adult tickets are $18. Student (must have valid ID's) tickets are $13. Children's (ages 6-17) tickets are $13. Children 5-years-old or under have free admission.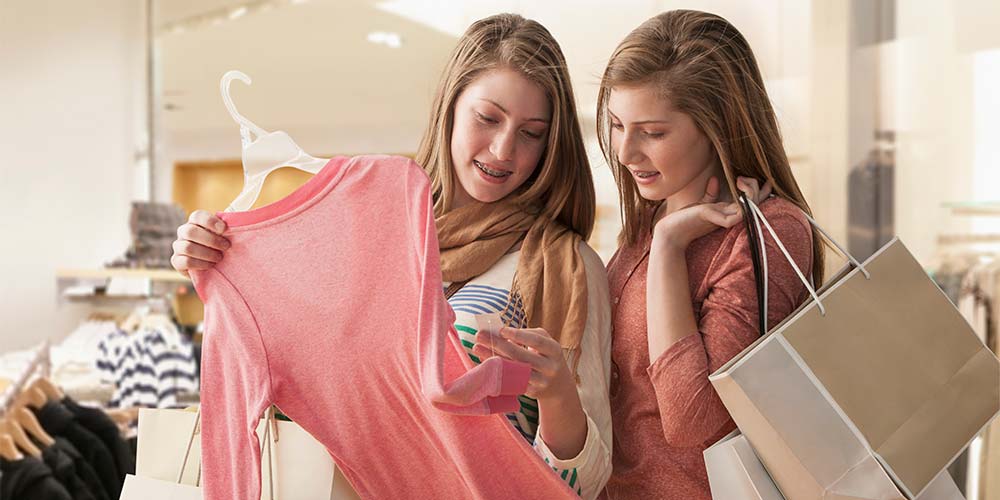 King of Prussia Mall
The King of Prussia Mall is a haven for teenage "shop-a-holics". Known as one of the most iconic malls in the nation, the King of Prussia Mall is an indoor shopping centre that has over 450 stores. Just thirty-minutes outside of the city, this mall has a variety of stores ranging from high-end boutiques to discount shops. After you and your teenager have worked up an appetite from all the shopping, head to one of the malls three delicious food courts and numerous local restaurants.
Where: 160 N Gulph Rd, King of Prussia, PA 19406, USA
Price: Free entry.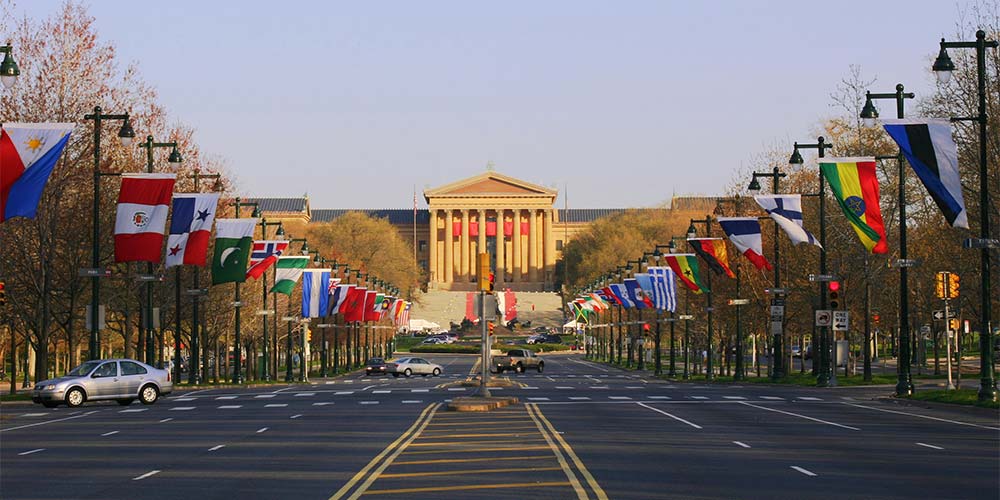 Philadelphia Museum of Art
As the museum is a work of art in itself, the Philadelphia Art Museum is an architectural marvel. With views of Boathouse Row and the Schuylkill River, this museum is a must-see destination for families and teenagers. Home to a world-renowned art collection, the museum is one of city's most treasured landmarks. Some of the museum's highlights include the world's largest collection of works by Marcel Duchamp, the greatest collection of Constantin Brancusi's sculptures outside of Europe, and paintings by Paul Cézanne and Vincent van Gogh, just to name a few. Don't be surprised if your teenager wants to spend all afternoon looking at such brilliant works. Be sure to see the website for special exhibitions.
Where: 2600 Benjamin Franklin Pkwy, Philadelphia, PA 19130, USA
Price: Adult tickets, which include access for two consecutive days to the museum's main building are $20. Student (with valid ID's) tickets are $14. Children's (13-18) tickets are $14. Children 12-years-old and under have free admission.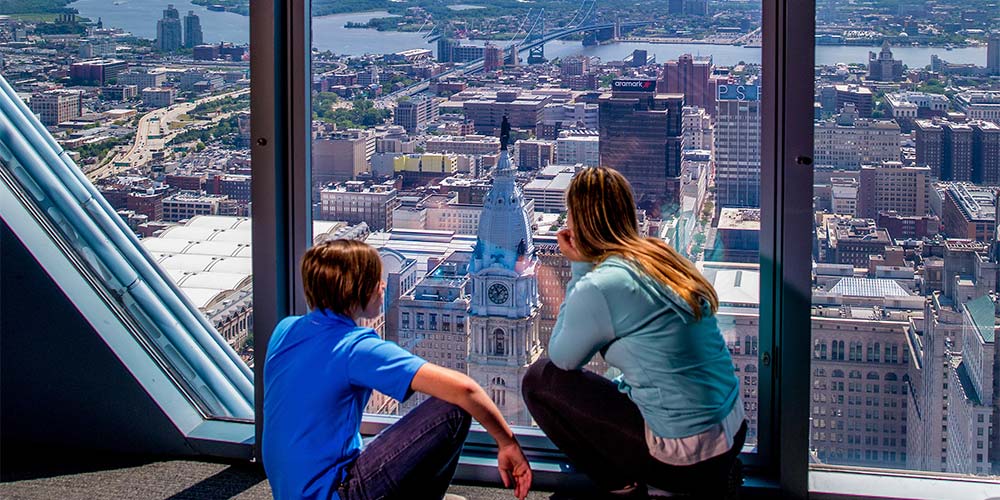 One Liberty Observation Deck
In a brilliant location in the heart of Center City Philadelphia, One Liberty Observation Deck easily offers the best views of the city. This attraction is open 365 days a year, making it a memorable family experience at any time of the year. Go for sunset or see the city lit up at night. Visitors can climb 57 stories up, or take the elevator! Teenagers will be mesmerized by the stunning views of local sites like City Hall, the Ben Franklin Bridges, the stadium complex, University City, and much more. The 360-degree view is nothing short of amazing. There is so much to adore in the City of Brotherly Love.
Where: 1650 Market Street, Philadelphia PA
Price: Adult (12-years-old and older) are $14.50 and youth (ages 3-11) tickets are $9.50. The Family Fun For Four package can save families over 16% with tickets being just $40.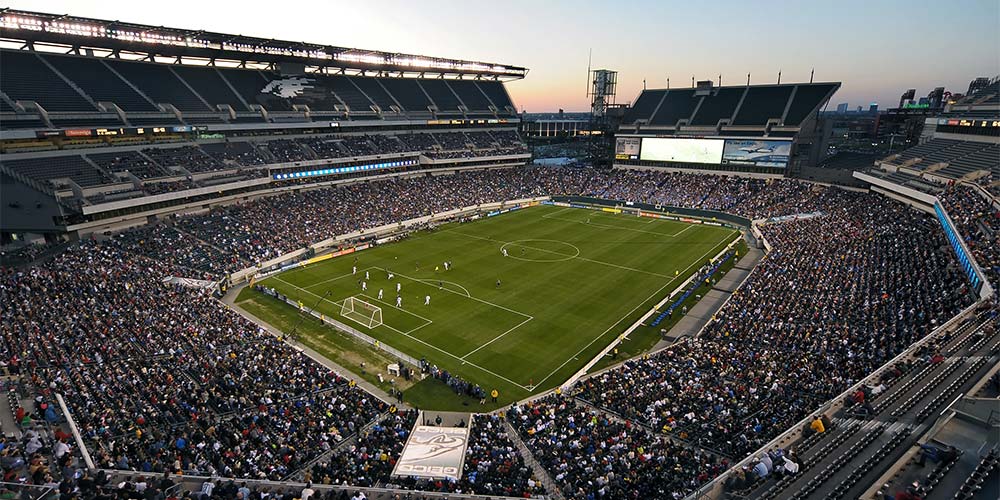 Lincoln Financial Field Tours
After winning the 2018 Super Bowl, the Philadelphia Eagles football team is more famous now than ever. For the sporty teenager in your family, book a private or public Philadelphia Eagles tour to see the official Eagles Locker Room, post-game Eagles Interview Room, the Press Box, the Broadcast Booth and a suite. After the hour-and-a-half tour, be sure to visit the Pro Shop for souvenirs to remember your family's tour.
Where: 1 Lincoln Financial Field Way, Philadelphia, PA 19148, USA
Price: Private group tours: Adult tickets are $8 and children's tickets are $5. Public tours: Adult tickets are $10 and children's tickets are $8.