Chase the California Dream by planning a family trip to Los Angeles, the Golden State's largest metropolis. Known as the Entertainment Capital of the World, kids of all ages will love the incredible assortment of trendy activities and the 75 miles of sunny coastline. Discover LA's diverse neighbourhoods and maybe even spot an A-list celebrity! Here's our pick of the 11 family-friendly activities in Tinseltown that you can't miss…
By Gwyneth Donahue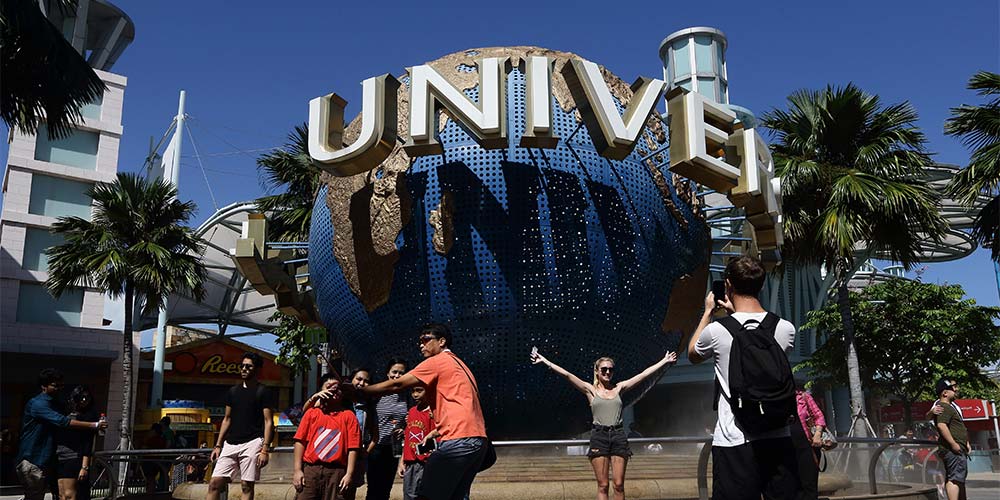 11. Universal Studios Hollywood
A day trip to Universal Studios Hollywood is an absolute must on any family's Los Angeles checklist. This is a popular favourite amongst kids of all ages offering exciting theme park rides and shows, a real-life movie studio, and family-friendly restaurants and theatres at CityWalk. A top recommendation is the world famous Studio Tour, where visitors ride in style along 13 city blocks on four acres of famous studio lot in the largest set construction project known to date. Families can laugh along with the video host, comedian Jimmy Fallon. Highlights of the tour include going behind the scenes, coming face to face with celebrity shark Jaws, and a visit from King Kong. Be sure to book the Studio Tour in advance.
Where: 100 Universal City Plaza, Universal City, CA 91608, USA
Price: See website for packages and pricing options.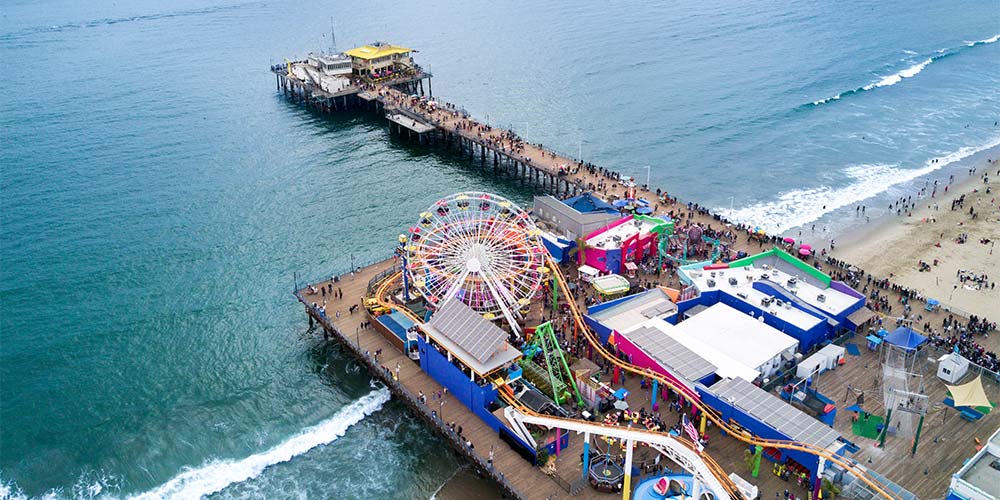 10. Santa Monica Pier
Perfect at any time of the year, the Santa Monica Pier your family's one stop destination for thrilling rides, tasty food, memorable attractions, and a mesmerising California sunset. Located along the beautiful beaches of Santa Monica, the pier is an iconic site in the LA landscape. Go during the day and combine with a trip to the beach or bring the family at night to see the pier dazzling with lights. See the city from new heights on top of Pacific Park's famous ferris wheel that offers stunning beachside views. For the daredevils of the family, try the Seaside Swing or the thrilling West Coaster. The little ones will enjoy the various carnival games and kid-friendly treats from the Popcornopolis Cart or Whac-a-mole Tacos.
Where: 200 Santa Monica Pier, Santa Monica, CA 90401, USA
Price: Rides and attractions are individually priced and range from five to ten dollars.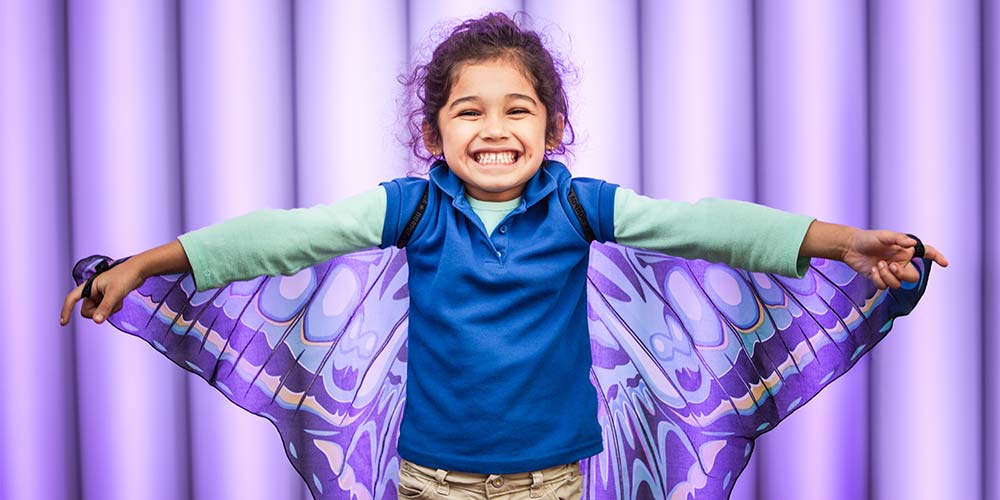 9. Kidspace Museum
Specially designed for little ones ages ten and under, the Kidspace Museum is 3.5 acres of outdoor interactive exhibits complete with an indoor imagination workshop, ant colony play structure, and hands-on greenhouse. With a mission of creating a museum where kids become happy and active learners, the Kidspace Museum is a hit amongst both children and parents. Don't forget to pack the kids a change of clothes, towel, and even water shoes as some of the exhibits are outdoors. After running around all day, families can refuel in the Kidspace Café serving healthy and kid-friendly favourites including sandwiches, hamburgers, and salads.
Where: 480 N Arroyo Blvd, Pasadena, CA 91103, USA
Price: General admission is $14.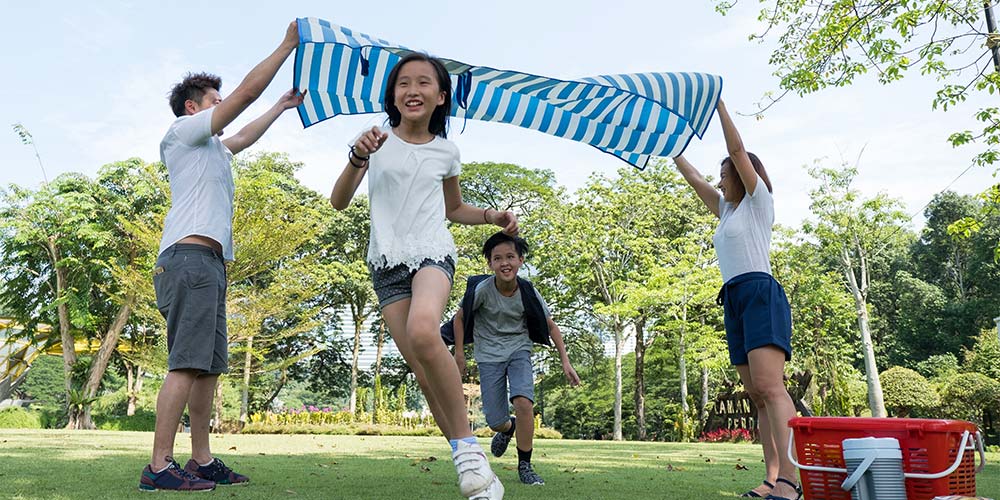 8. Los Angeles State Historic Park
The newly reopened Los Angeles State Historic Park is one of the city's most celebrated outdoor spaces. Families can enjoy a lovely pedestrian walkway, picnic spots, wetlands, and an absolutely fabulous lookout point. For a memorable night, pack your family a picnic dinner from Gjusta, which offers delicious and packable meals for even the pickiest of eaters, and watch the sunset. Nothing can beat a good view and even better company.
Where: 1245 N Spring St, Los Angeles, CA 90012, USA
Price: Free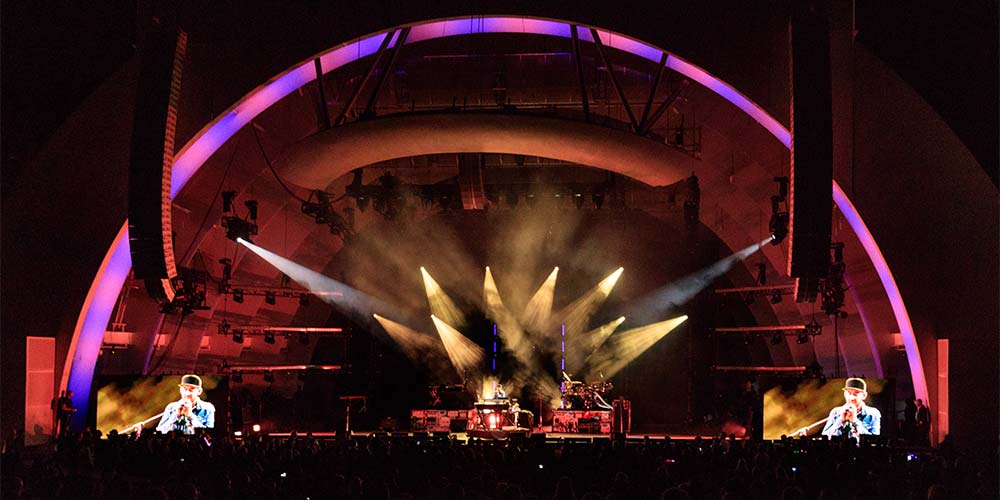 7. The Hollywood Bowl
Welcoming audiences since 1922, the Hollywood Bowl is Southern California's premiere amphitheatre for live music and showings. Hosting legends like Billie Holiday and even The Beatles, the Hollywood Bowl showcases a variety of talent. This outdoor theatre also offers magnificent views of the iconic Hollywood Hills. Enjoy dinner before the show at one of the Hollywood Bowl's many dining options featuring James Beard Award-winning chefs. Families can also pack a picnic, with all of the kid's favourites. Be sure to check the Hollywood Bowl's website to see what shows are on during your family's visit.
Where: 2301 N Highland Ave, Los Angeles, CA 90068, USA
Price: Ticket prices vary based on show.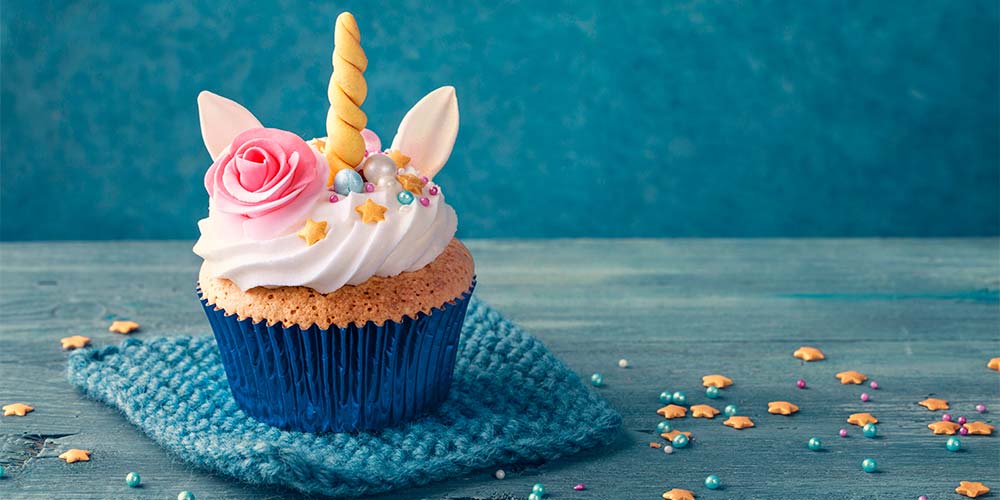 6. Try Unicorn Cake
As magical as it sounds, the Unicorn Cake at B Sweet, is arguably LA's best sweet shop for kids. After a day of sightseeing, treat the kids to their choice of delicacy from B Sweet, which offers trendy customer favourites like the hot bread pudding, vibrant Unicorn Cake and colourful Halo Pressed Ice Cream Sandwich. Your family won't know whether to take a bite first or snap a picture. Tasty vegan carrot cake is also popular amongst those with nutritional preferences.
Where: 2005 Sawtelle Blvd, Los Angeles, CA 90025, USA
Price: Desserts start at $5.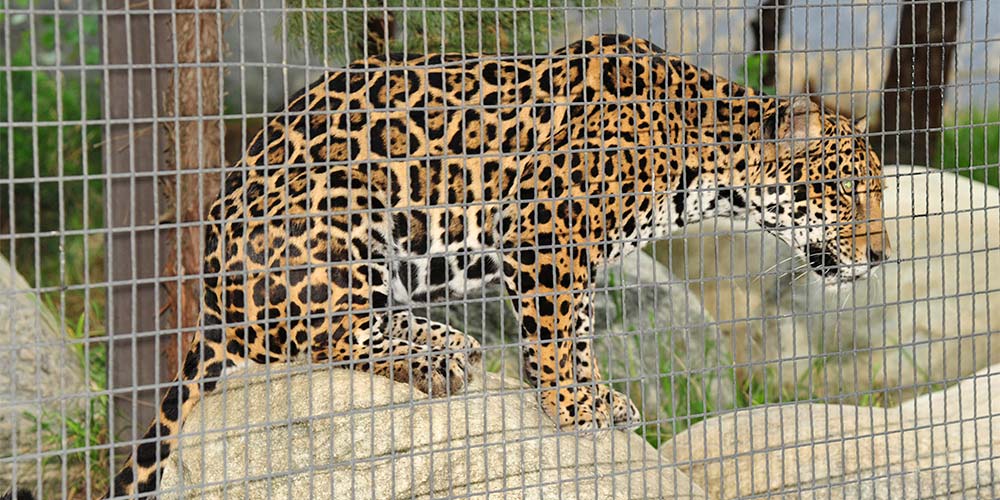 5. Los Angeles Zoo
Unlike any other zoo your family has seen, the Los Angeles Zoo offers visitors incredible experiences you won't be able to find anywhere else. The kids will love the opportunity to see giraffes up close and even feed one of these gentle giants. Afterward, head over to the Hippo Encounter where visitors can meet Mary and Rosie, the Los Angeles Zoo's two beloved hippos. For the really little ones, Muriel's Ranch is the perfect place to see goats and sheep up close. After admiring the animals, let the kids take a ride on the Conservation Carousel, a hand-carved ride with over 64 wooden figures to ride on.
Where: 533 Zoo Drive, Los Angeles, CA 90027
Price: Adult tickets are $21. Children's (ages 2 to 12) tickets are $16. Children under 2-years old have free admission.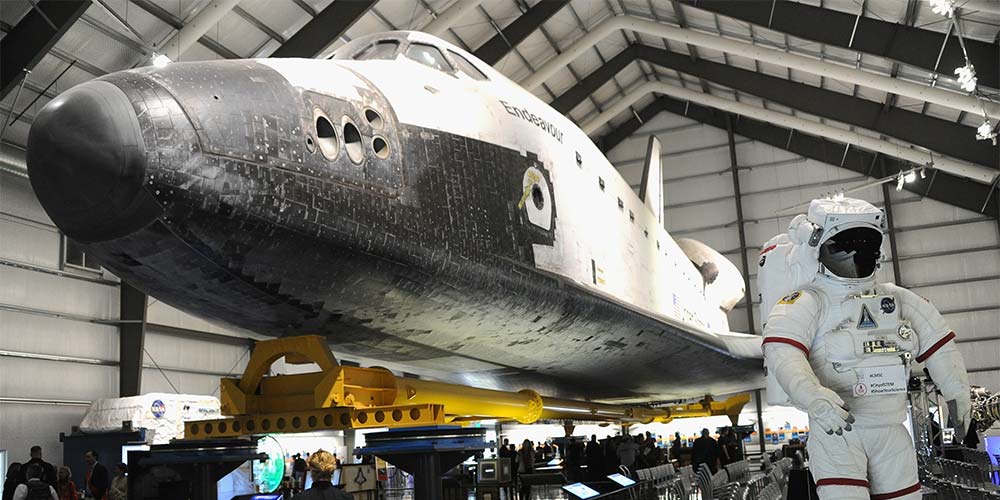 4. California Science Center
For the little scientists in your family, the California Science Center cultivates a modern platform for science through exciting exhibits that kids are sure to think are out of this world. Explore various hands-on experiences in the center's galleries and discover man made inventions, the life cycle of living things, and much more. By constantly changing their exhibitions, the California Science Center will likely become your family's new favourite day trip. Whether your child is passionate about science or not, young learners will be inspired.
Where: 700 Exposition Park Dr, Los Angeles, CA 90037, USA
Price: General admission to the Center's permanent galleries is free. Check the website for special exhibits, which vary in price.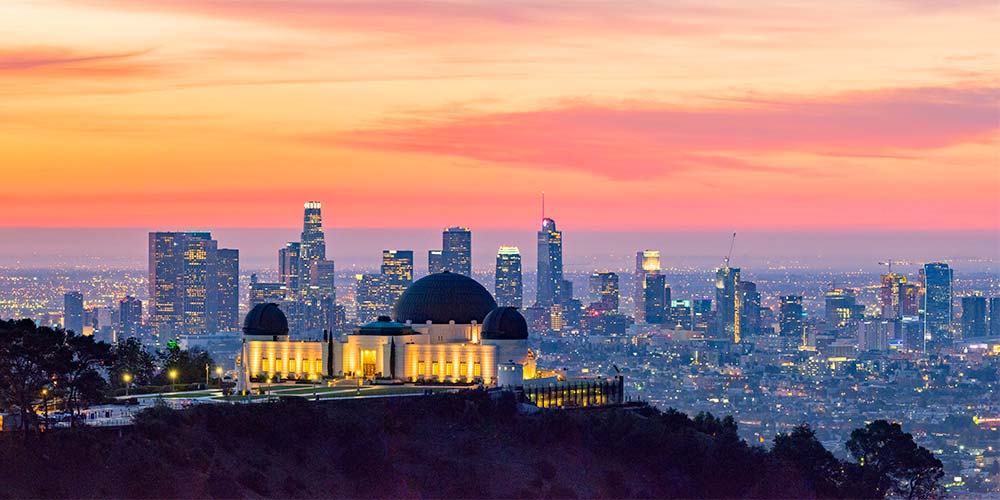 3. Griffith Observatory
Spend a night under the stars at the Griffith Observatory, one of southern California's most celebrated free attractions. Nestled on the southern slope of Mount Hollywood in Griffith Park, the Griffith Observatory is 1,134 feet above sea level and arguable one of the best lookout points for the iconic Hollywood Sign. As the most-visited public observatory in the world, it's a must see attraction for families. Go in the evening when skies are clear for free public telescope viewing. Inspire the kids with such up close views of millions of shining stars.
Where: 2800 East Observatory Rd.
Los Angeles, CA 90027
Price: Free.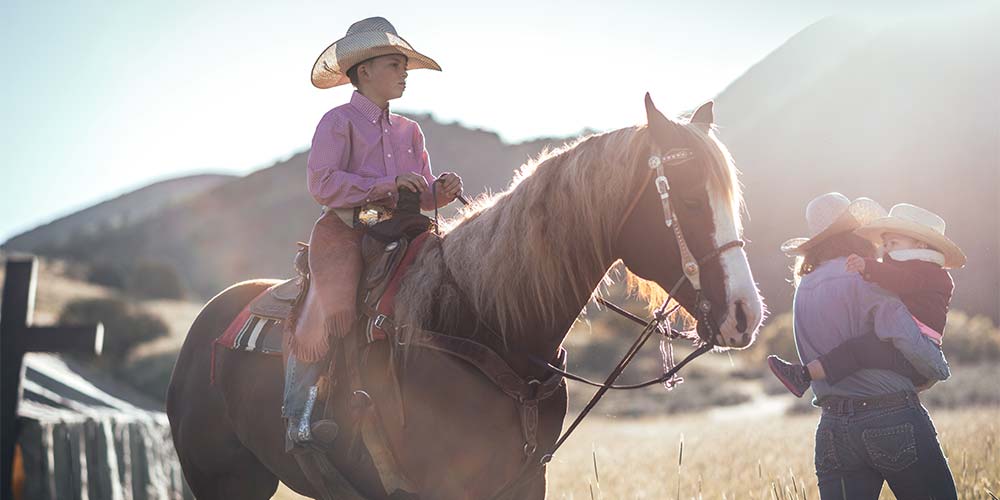 2. Hollywood Horseback Riding
With horseback rides, dramatic sunsets, and fantastic views of the city, there is something for everyone to love about Sunset Ranch Hollywood. Families can choose from day, night, and even Barbeque tours! Led by one of LA's best horsemanship trainers Eric Ancker, who has over 30 years of experience, Sunset Ranch Hollywood is perfect for everyone from beginner to advanced riders.
Where: 3400 N. Beachwood Dr.
Price: See website as pricing varies based on select tour.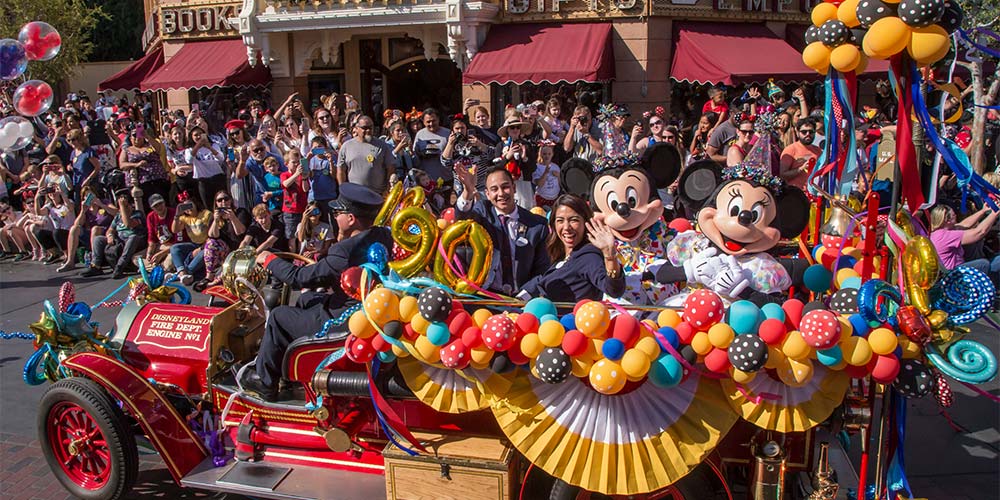 1. Disneyland
Do not leave Los Angeles before bringing the kids to Disneyland, one of the most magical spots in the city. This park is a haven for kid-centric entertainment with a plethora of rides inspired by some of Walt Disney's most iconic movies such as Alice in Wonderland and Finding Nemo. For those who shy away from rides, book tickets for one of many popular shows or even a firework spectacle. To add a little extra pixie dust to a fabulous day, make reservations for a Character Dining where the kids can enjoy a delicious meal, while also having their autograph book signed by iconic characters.
Where: 1313 Disneyland Dr, Anaheim, CA 92802, USA
Price: See website, prices vary by date.