It's heartbreaking when a family holiday doesn't go as planned. Here, our panel of family travel experts share their tips for avoiding holiday disasters and getting back on track if the worst happens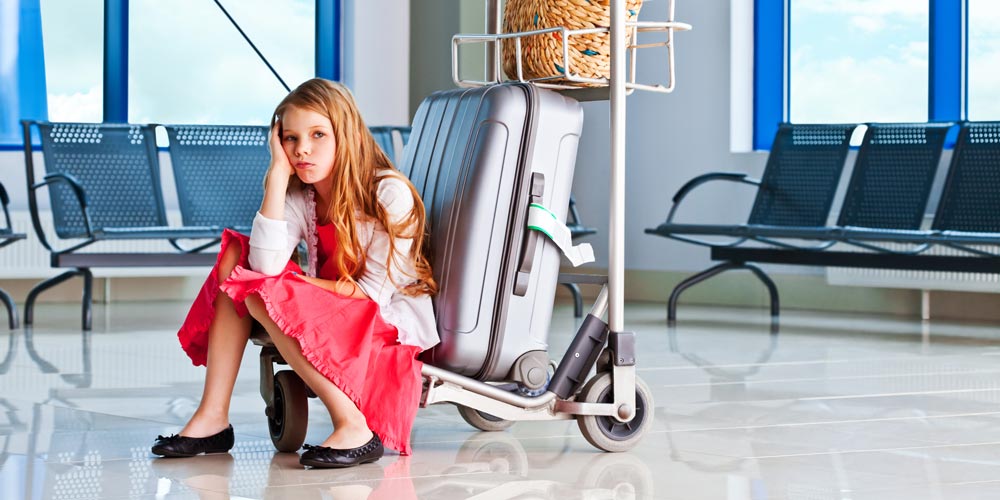 Scenario 1: Delayed/Cancelled flights
Before you go:
James Bell, Managing Director of luxury tour operator Turquoise Holidays: "Safeguarding against cancelled flights is almost impossible without a crystal ball, so I recommend families book with an airline that has good direct flight frequency to your destination, and that you book a 'through ticket' if visiting more than one place. Families should leave plenty of time to connect between flights (forget 'minimum connection times'!) to avoid stressful transits. Finally, use an EU-based airline where possible, as they offer very strict regulations to protect the booking in case of cancellation and delays."
If it happens:
Amy Hopkins, Digital Editor at Family Traveller: "This is where booking with a fully bonded travel company really pays off. For instance, Family Traveller Holidays is fully ABTA bonded so your holiday is protected under the ATOL scheme, and there's a UK team who are always on-hand to help with travel issues. Ultimately though, whether you've booked through an operator or independently, if your flight is cancelled, you are entitled to assistance from the airline, including food, phone calls and accommodation, and you may also be able to claim compensation, depending on whether the delay was the airline's fault."
Liddy Pleasants, Managing Director of adventure specialists Stubborn Mule Travel: "Be difficult! It can be against the Brits' nature to make too much fuss when something goes wrong, but many, many times we've seen that those kicking up the most fuss about delays and cancellations are the ones who are dealt with first. No airline wants a difficult client making a scene and causing problems at the desk, so they usually deal with them quickly."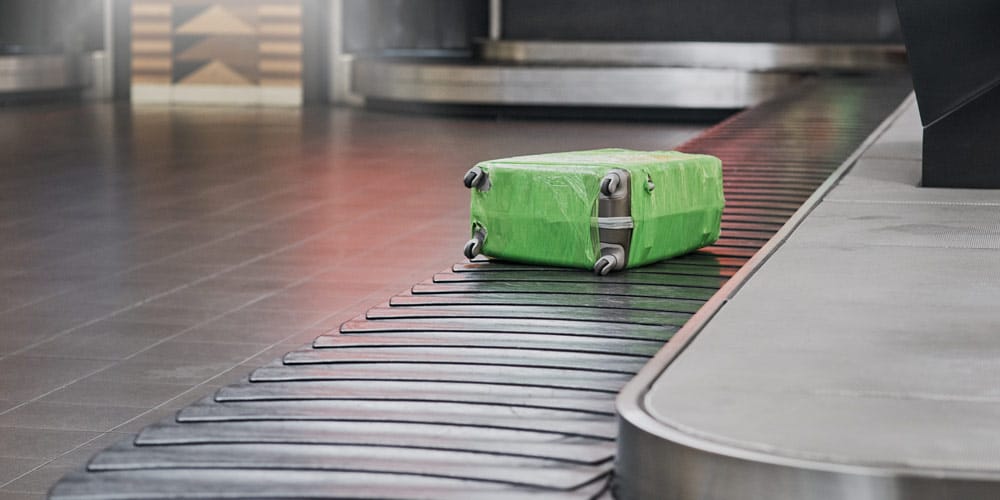 Scenario 2: Lost/Delayed luggage
Before you go:
Family Traveller's Amy Hopkins: "While you can't prevent this, there are precautions you can take. Keep your valuables in your hand luggage. It's a good idea to write a list of your luggage contents and keep it with you. Lock your luggage to reduce the chances of it being stolen and make your bags recognisable with something like a bright ribbon. Give yourself plenty of time to check in and between connections if possible, and keep baggage receipts. If in any doubt, boarding staff at the gate will be able to tell you if your bag is on board. Make sure your travel insurance has adequate luggage cover, as your home insurance is unlikely to cover you for items taken overseas."
Tom Barber, Co-Founder of luxury family travel specialists Original Travel: "Take photos of all your luggage tags and keep them on your phone. Pack one of each essential in your carry-on baggage e.g. underwear, medication, sunscreen (100ml or less obviously) and swimmers so you can chill by the pool while you wait for your bag! You can also get GPS luggage-tracking tags, like the Trace Me tracker (tmlt. co.uk) which integrate with airline baggage systems."
The vast majority of bags are traced and returned in a couple of days
If it happens:
Family Traveller's Amy Hopkins: "The good news is, the vast majority of bags are traced and returned within a couple of days. If yours fails to show up on the carrousel, head straight to your airline's help desk where you can fill out a Property Irregularity Form. You can only claim for compensation if your bag is lost for 21 days. Until then it is classed as 'delayed'. For delayed luggage, some airlines will cover the cost of essentials, like toiletries, so keep receipts. Under the Montreal Convention, if your bag is ultimately lost, your airline is liable to pay out. It's usually around £1,000, but if your travel insurance policy allows, you'll be able to claim for more, minus any excess."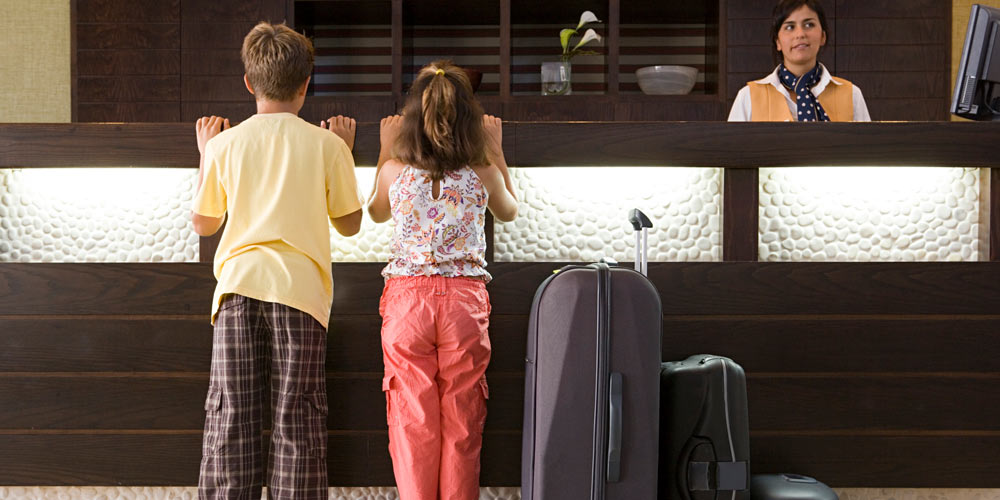 Scenario 3: Your accommodation is not as described
Before you go:
Amy Hope, Product Manager at family activity holiday specialists, Activities Abroad: "My key piece of advice to avoid accommodation nightmares is to book with a reputable tour operator. You can establish this by checking a few things; make sure they are members of relevant regulatory bodies such as AITO, ATOL and ABTA, review any other credentials such as industry awards and look for lots of genuine reviews. There are many websites which offer services for travellers (including accommodation) but in my experience, if it sounds too good to be true then it probably is."
Jane Bolton, Managing Director of ski holiday tour operator, Erna Low Travel: "It's worth storing relevant phone numbers in your mobile and taking more than one credit card on your family holiday as in certain circumstances it may be easier for you to pay out, keep the receipts and claim back the money once you're back home in the UK."
If it happens:
Family Traveller's Amy Hopkins: "Check the terms and conditions on your booking to see who your contract is with. For instance, is it with your hotel, or with the agent you booked with? Travel companies have a contractual duty of care. Package holidays are covered by the Package Travel Regulations. When you opt for UK self-catering accommodation, you have some protection from the Consumer Rights Act. You're entitled to find accommodation as it's described and if it's not, you have the right to compensation.
"If it's a hotel and you're unhappy, ask for an official complaint form and get it signed. Collect photo and video evidence, ask fellow travellers to act as witnesses and keep all receipts of expenses you incur. Once home, write to the customer services department of the company involved. If you paid by credit card, you could claim from your credit card company. If they fail to resolve your complaint, contact a trade body like ABTA."
Scenario 4: Illness/injury
Before you go:
Stubborn Mule Travel's Liddy Pleasants: "My golden rule when eating out abroad, especially very warm destinations, is to make sure you go to busy restaurants with a high turnover of food. Avoid buffets where food sits around too long. Being careful about what you eat isn't the only way to avoid stomach upsets, so use hand sanitiser religiously, particularly after handling money (in Asia especially). Most people realise the importance of using hand sanitiser after going to the loo, which is of course important, but in much of Asia the money is very dirty too and handling it is one of the principal causes of illness. Otherwise, if you are visiting tropical destinations, it is crucial to stay hydrated, use sunscreen and wear a hat – many Brits completely underestimate the power of the sun, or make the kids wear hats but don't follow their own advice – and then rehydrate with a cold beer!"
Having 'illdren' adds a whole layer of complexity to holidays
If it happens:
Original Travel's Tom Barber: "Having 'illdren' (my contribution to the English language) adds a whole layer of complexity and concern to being a parent at the best of times, but on holiday it's even worse. Make sure you pack an in-ear thermometer, sachets of child- strength rehydration powder and plenty of Calpol. If the 'illness' is tiny tots screaming with blocked ears on a plane then parents can do something to avoid death stares from the other passengers. Make sure children have something to suck on (sweet, or dummy) at take off and landing. If they're old enough to understand make them yawn often to unblock those ears and, as a last resort, bring some cotton wool. Dip it in hot water, put in a plastic drinking cup and place it over the child's ear. This can create a suction effect that can clear the ear blockage."
Family Traveller's Amy Hopkins: "When my 12-month old daughter came down with a vomiting bug in St Lucia, I got a crash course in what to do when illness strikes abroad. My first move was to call the hotel receptionist, who arranged a cab to take me to the nearest pharmacy. Then, when things escalated, the hotel called a local doctor, who came to our room and ultimately sent us to the island's hospital. My advice is to talk to your travel agent or accommodation provider as soon as you suspect something is up, so they can put you in touch with a doctor, and always, always make sure you have the most comprehensive travel insurance you can afford. After a few days of rehydration and rest, my daughter was fine, but our four-day stay in St Lucian hospital would have been even more stressful had we not had insurance to cover the £3,800 bill."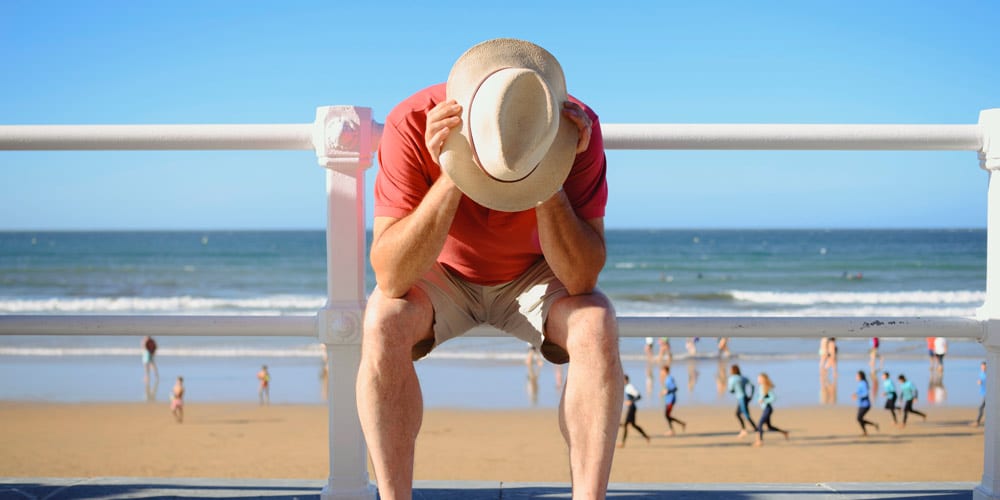 Scenario 5: Your tour operator goes under while you're on holiday
Before you go
Liddy Pleasants MD of Stubborn Mule Travel says: "Always make sure that you have all of the details with you of the financial protection offered by your operator BEFORE YOU GO. Then, if they go under while you're away, you have all the necessary contact details and will know what to do. It goes without saying that you should have checked that your operator has adequate financial protection before you book!"
If it happens
Jane Bolton of Erna Low: "Don't panic. This is one of the many benefits of booking with a tour operator rather than independently. When travelling with a family, it is easy for your stress levels to escalate very quickly. Remember that you will get home and patience and flexibility will be necessary to find the best solution for you and your family.  If you have booked a package holiday or linked travel arrangement, your operator has a legal obligation to get you home so get in touch with the company if you can either by phone or on social media and ask what their procedure will be. If you were given an ATOL certificate, read it carefully as it explains what to do in this situation. Also contact the relevant protection company (TTA, ABTA, ABTOT) for advice about next steps."