Meg Nolan is a veteran travel writer, editor and consultant who knows a thing or two about bucket-list trips when it comes to families. She is a mum of two rambunctious young boys who keep her on her toes. Adamant about passing along the wonder of travel, Nolan has taken her sons on trips up and down the East Coast of America, all over the Caribbean, Europe and Africa.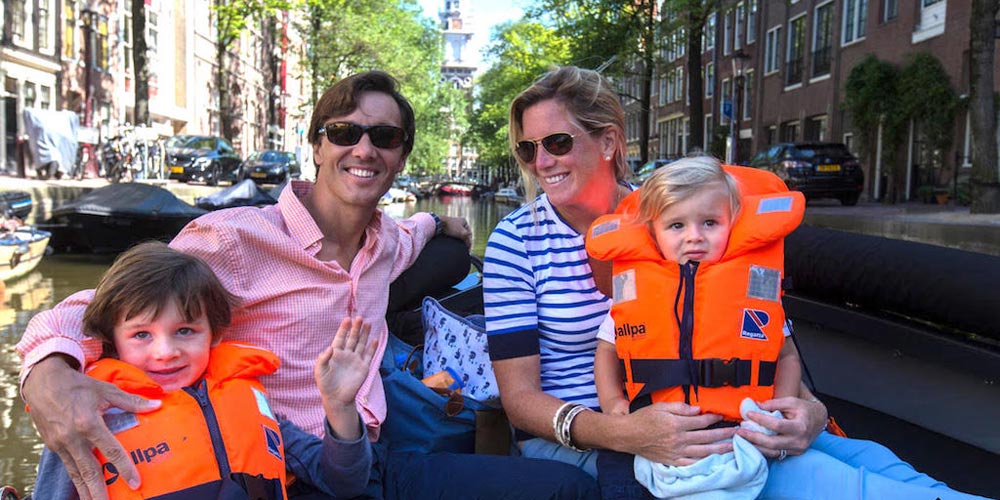 Meg is also the founder of luxury trip design company, Friend of a Friend Consulting, which is in partnership with Valerie Wilson Travel. Here, she shares the 10 trips you need to add to your family's bucket list.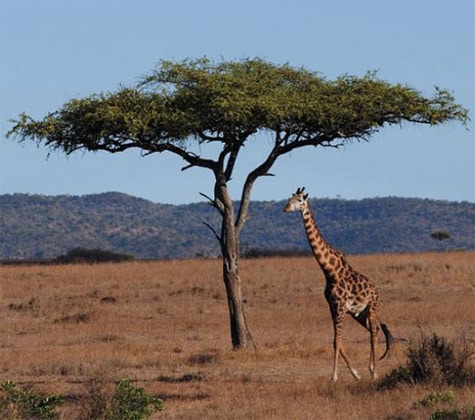 10. Kenya
Seeing the migration crossing in Africa is one of the more magnificent spectacles the animal kingdom puts on. If you want to plan a trip this summer to witness it, I suggest heading to Nairobi and Mt. Kenya, iconic spots once called home by plenty of swashbuckling historic and celebrity figures. The romantic stories of these characters, combined with the incredible wildlife, will easily entertain all ages. Base your family at Kenya's trio of luxury properties, starting with The Norfolk in Nairobi, then onto the Mt. Kenya Safari Club, with scenic views of Mount Kenya, and the Fairmont Mara Safari Club, which is surrounded on three sides by the Mara River.
Explore more family safari recommendations.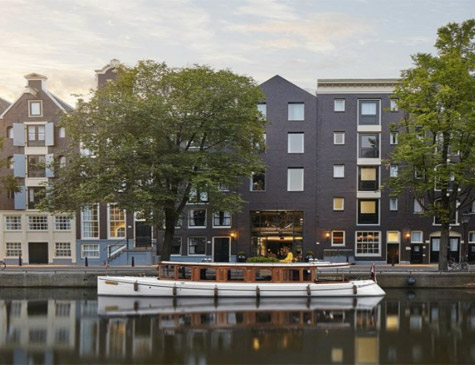 9. Amsterdam
Perhaps the most walkable — really bike-able — capital city, Amsterdam is great with kids, especially young ones. The Dutch are notoriously laid back, there are playgrounds all over the city and the architecture, canals and food are distinct enough that your children will recognize they're abroad, even if the waiter can speak perfect English. The place to stay? The newly renovated Pulitzer Hotel. And don't miss trying one of Holland's favorite snacks, bitterballen, bite-size beef and gravy croquettes.
Discover more kid-friendly recommendations for Amsterdam.
8. Machu Picchu, Peru
Machu Picchu is a definite bucket-list destination and given that the hike can be as challenging as you make it, and the journey to reach it is as culturally rich and distinct as they come, it's a great spot to tackle with a family, especially with teenagers. You'll want to stay at Belmond's Peru properties, which only keep getting better, too.
See more kid-friendly travel ideas for Peru.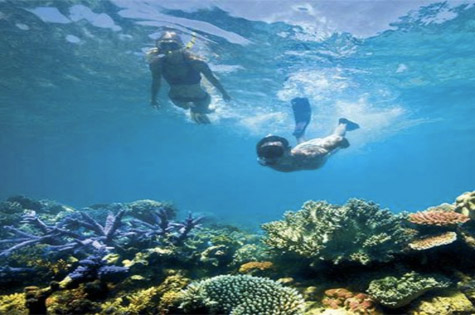 7. Australia
Australia is already a bucket-list trip, but the Luxury Lodges of Australia, a consortium of high-end properties all across the country, offers the possibility of transforming a family trip from basic to extraordinary. You can combine stays at a few spectacular lodges — ranging from wilderness to seafront to outback settings — with seamless transfers and consistent quality. And they'll tailor everything to your family's specific desires and needs.
Read our Australia family holiday guide.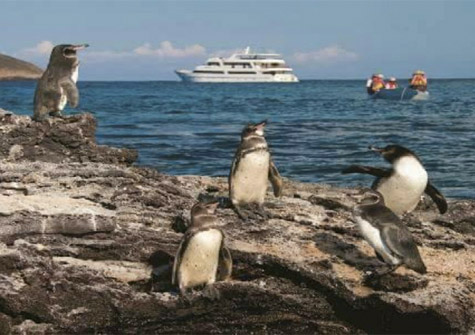 6. The Galapagos
Another bucket-list destination and surely one that's ideal for the family, given the array of curiosities and natural splendour on display, is the Galapagos. With the multitude of options for visiting these storied islands — boats, land tours — and all the various logistics, a bonafide tour company is crucial to ensuring your trip makes the most sense for your family. And a tour company like Galapagos Discovery, which specialises only in the Galapagos and is based in the Galapagos is the right one to choose.
Learn more about exploring South America with kids.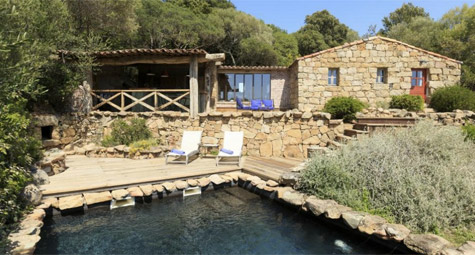 4. Corsica
Heralded for its gorgeous beaches, Corsica has been a siren for many a Francophile family, but now properties like Domaine de Murtoli are making it feel that much more accessible and family-oriented with separate stone cottages (a la Tuscany), private pools and a central dining restaurant.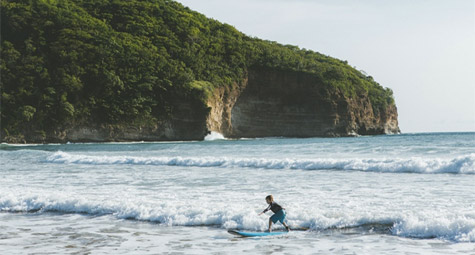 3. Nicaragua
Nicaragua is intriguing enough to not feel too beaten of a path, and the adventure options for the family — from surfing to jungle zip lining — are complete crowd pleasers. Even better if you're staying at one of the country's luxe hotel options: Mukul Resort or Morgan's Rock.
View our round-up of best places for kids to learn how to surf.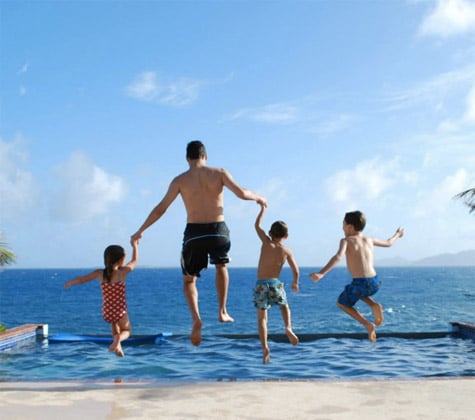 2. St. Bart's
Given the recent hurricane damage, the island of St. Bart's is in a state of rebuild and could use the tourism support, but it's also one of the most perfect islands in the Caribbean, with stunning beaches, great food, incredible shopping and plenty of family-friendly highlights. The best way to experience St. Bart's is by staying in a villa operated by Wimco, which has a dedicated SBH concierge service that will help prepare and navigate you through a stay here. Plus, with 30 years experience in villa rentals in the Caribbean, Northeast U.S. and Europe, Wimco can be trusted to deliver on quality and organisation, two crucial elements to a solid family holiday.
See more Caribbean family holidays that we love.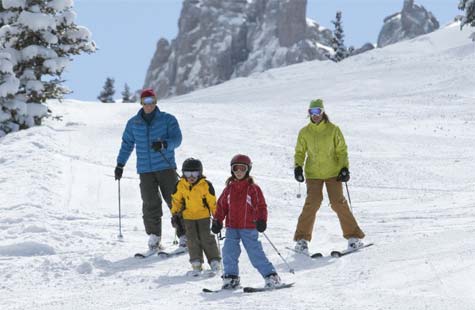 1. Telluride, Colorado
Planning a ski trip for a host of different levels can be tricky at best, moreso when you throw in a new-to-you ski spot. So, tapping into an expert ski-holiday operator like Ski USA for a lesser-known places like Telluride is a trip-saving move the whole family will appreciate. Ski USA will also set you and the kids up with everything from personal ski-fitters to private guides, ensuring happier, stress-free mums and dads.
Read our complete Ski Family Holiday guide