If you need a reason to visit the Faroe Islands with kids, a UK Green Light for travel from 17 May 2021 is pretty good. But it doesn't come close to our five best reasons. Take a look.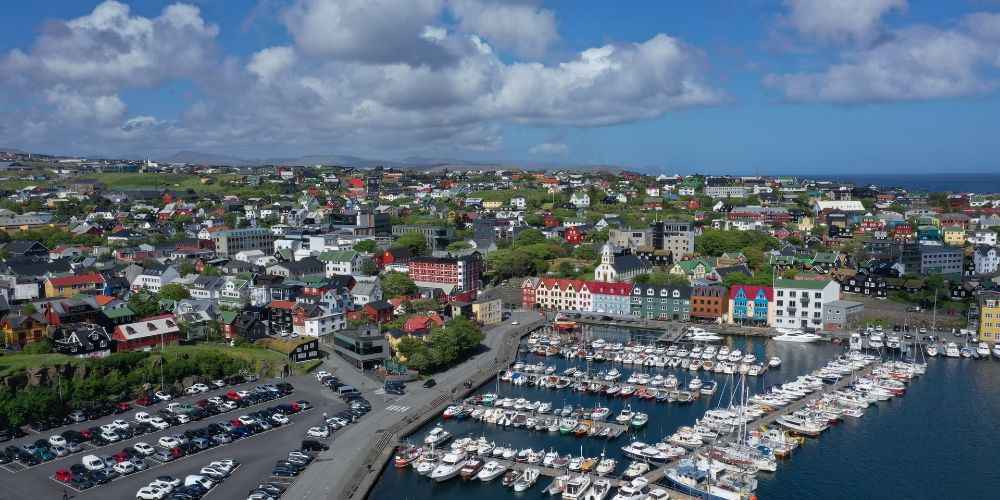 The Faroe Islands are self-governing Danish territory. It's a dull description, but good to know, because you'd be surprised how often the islands are thought to be Scottish.  Scotland's the nearest country to the archipelago and when flights are back on, Edinburgh to Vagar direct takes just over an hour with Atlantic Airways. So turns out the Faroes aren't really remote, they're just a little off the beaten track, and all the better for it.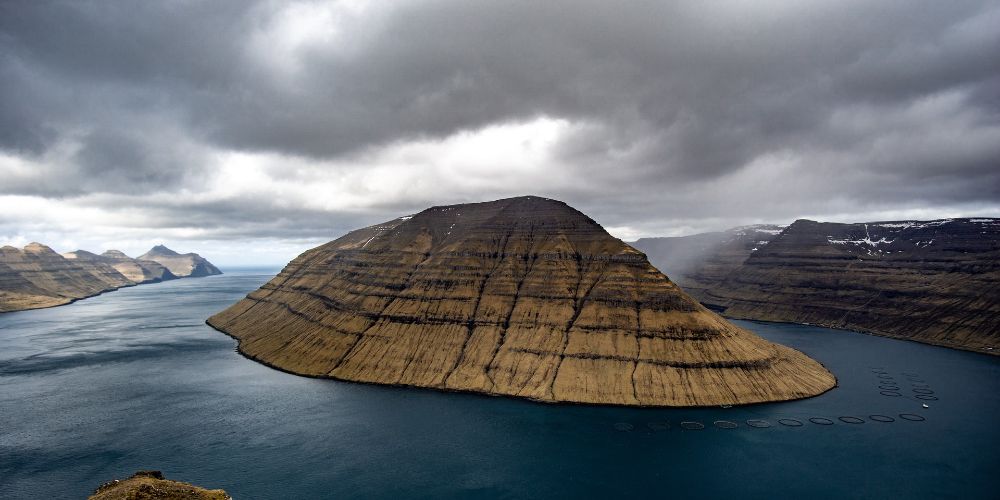 Should you go on holiday here with kids? If you happen to be the parents of adventurers and explorers who're likely to be awed by puffin packed cliffs, teeny turf-roofed houses and a high chance of Northern Lights in winter, then yes, definitely. Just know that astonishing landscapes, wide open spaces and sea everywhere are the natural alternative to theme parks. And you'll be tested a bit by the unusual driving traditions – most of the 18 main islands are networked with tunnels, many single lane but two way; so the rules of the road take a bit of getting used to. On the plus side, any family holiday in the Faroe Islands involves ferries – occasionally helicopters –  plenty of bridges and causeways and almost constant temptation to just pull in, get out and stare and stare and stare.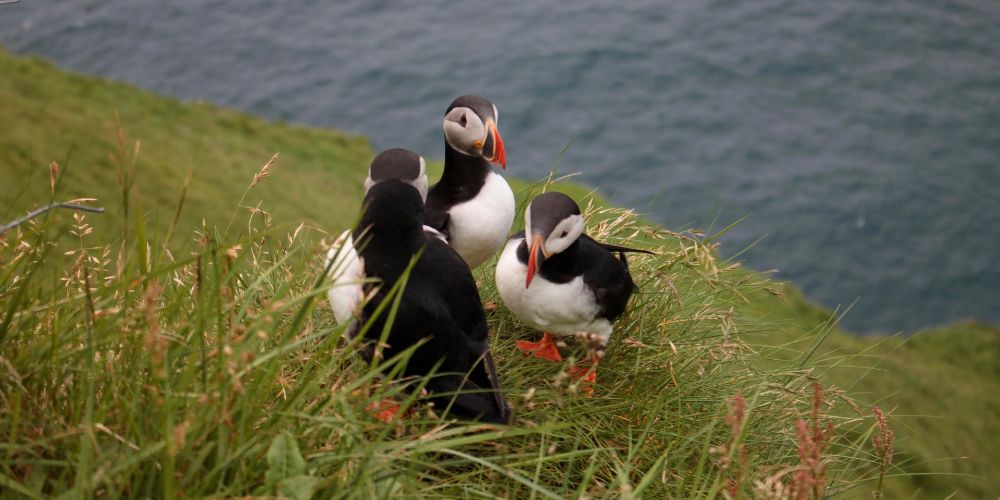 Go for a hike with the Puffins on Mykines Island
The entire Faroe Islands archipelago is 175 times smaller than the UK, yet it's home to over 300 different species of seabirds and puffins practically have cult status. The best place to see these rulers of the visitor attraction roost is far westerly Mykines. The ferry crossing from Vagar Island only takes an hour, though it feels substantially more epic thanks to mighty sea stacks, arches and astonishing, five-peaked Tindhólmur Islet on route – worth a sail for that sight alone. Go between May and August, buy a hiking passport online (essential) and follow the well-marked walking trail – or all the other puffin enthusiasts. This isn't a 'maybe you'll see puffins' experience; you couldn't miss them if you tried. Chicks, fledglings and cosy nesting burrows are easy to spot too. And if you book a hike with a local guide, you get lore, legend and island tales to go with your puffin encounters.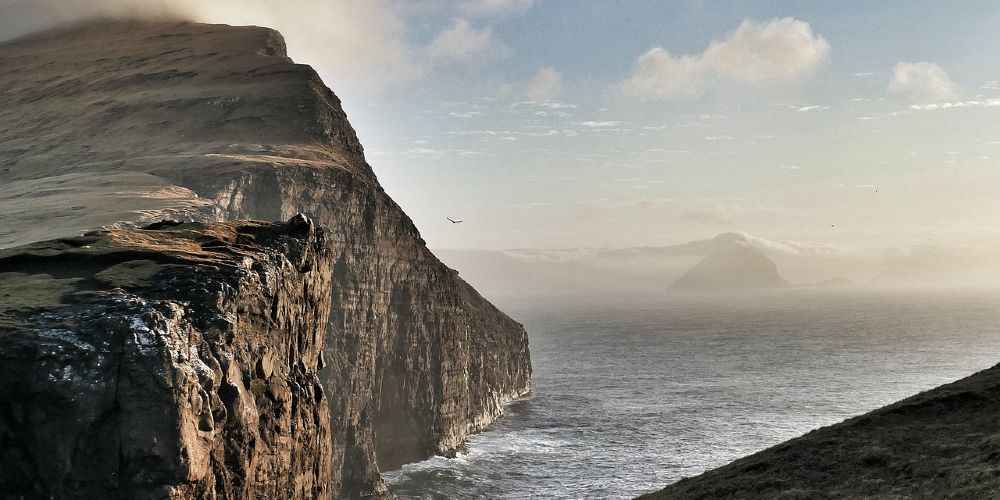 Take a road trip to 'The Land of Maybe'
For an archipelago with such an isolated reputation, the Faroe Islands are very well connected. So if you want to gaze at Cape Enniberg – the tallest sea cliff in Europe – it may be the most northerly point of the Northern Isles, yet it's only just over an hour's drive from the Faroese capital, Tórshavn. One of the world's most challenging rock climbs, Enniberg rises sheer out of the ocean to a height of 754m. You probably won't want to make the ascent yourself, but if you have a look at The Land of Maybe you can see who did.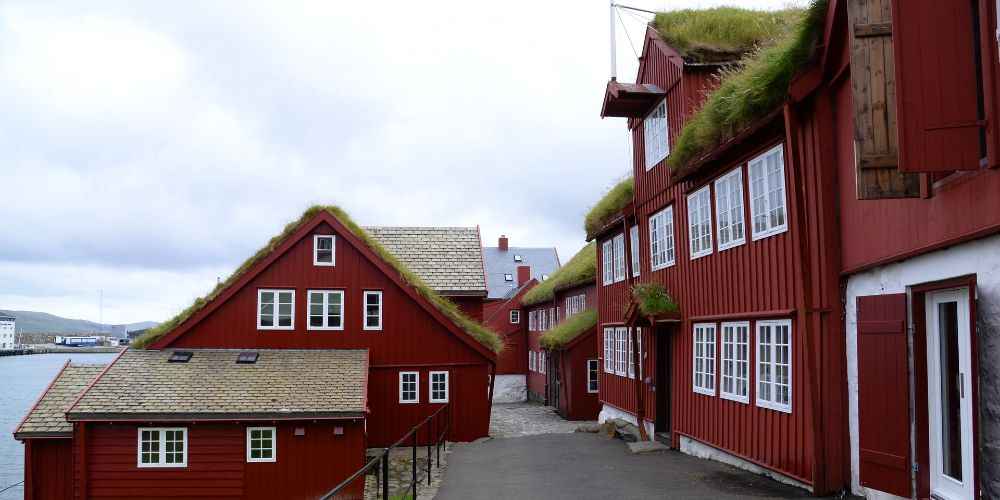 Sleep under a Faroese turf roof
Almost everyone loses their hearts to the Faroe Islands' turf-roof houses. They vie with puffins for Instagram love and if you don't see at least one islander mowing a roof in the summer, consider yourself short changed. If just looking isn't enough, Hotel Føroyar in Tórshavn  is almost totally topped by turf and there are some unbelievably cute turf-roof cottages to rent with Airbnb all over the archipelago.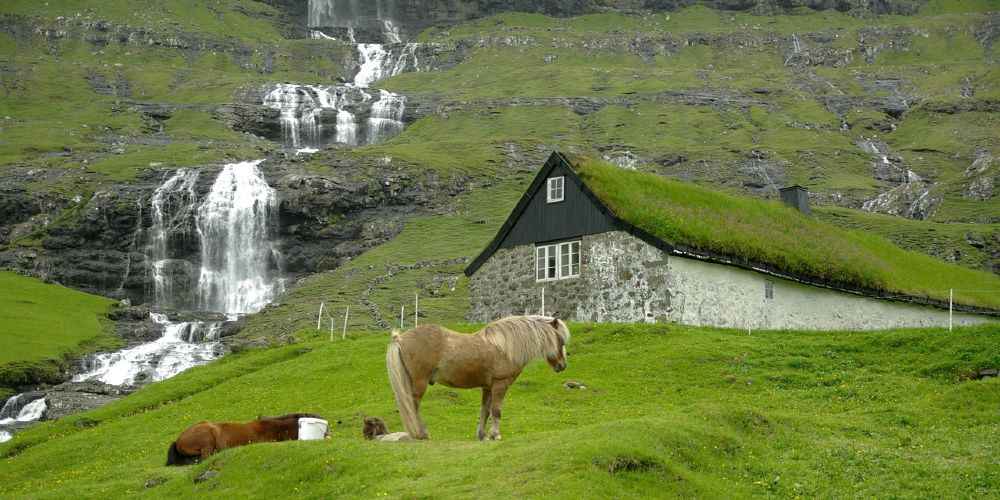 Fall in love with Faroese Ponies
Because almost everything you do here is an 'only in the Faroe Islands' experience, it's tough to pick just a few that really stand out. But we couldn't talk about this magical place without mentioning Faroese Ponies. A rare breed by any standards, today there are only 74 in existence – 125 short of the number needed to take them off the endangered list. They're short and shaggy, look a little like Icelandic horses and Fjallaross in Lambafelli is the place to get up close to them and take a bareback ride (the ponies are never saddled or shod). The friendly Fjallaross team are passionate conservationists so expect fun and a gentle education.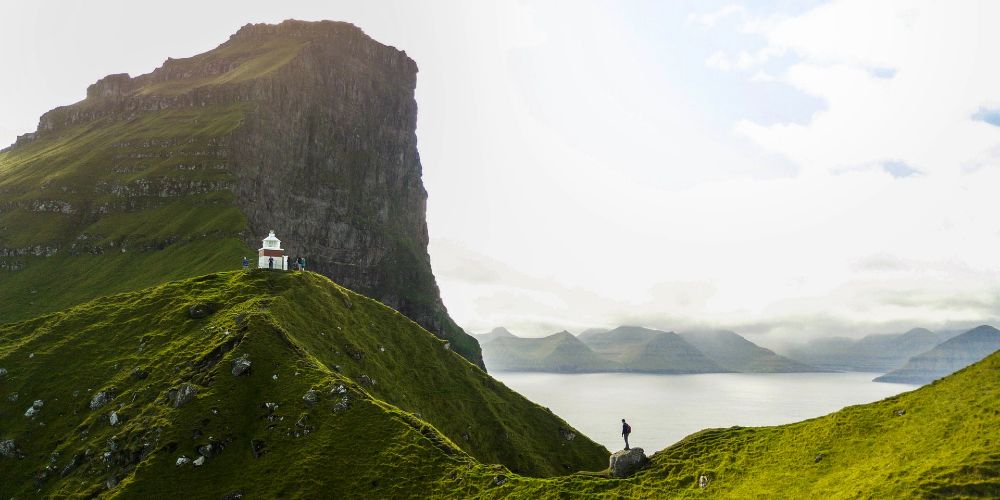 Find the wildest adventures with Faroe Island locals
Easy to get around as the Faroe Islands are, they're culturally complex, very rugged and nobody comes here for the beautiful climate: even in summer the weather can be a challenge. Fortunately several excellent local companies organise small group tours which work well for families and give you a break from driving. Experience Faroe Islands is a good choice for Mykines (puffin island), Kalsoy and the dramatic Kallur Lighthouse – scenes from No Time To Die were filmed here in 2020. Heimdal Tours do a nice line in myths, legends and offbeat history which should nicely satisfy older kids. And if you want a more intimate insight into the mysterious Faroe Islands, Go Local provides you with your very own, personal guide.
Getting to the Faroe Islands
Atlantic Airways are scheduled to resume direct flights from Edinburgh to the Faroe Islands on 21 July 2021.
Flying time from Edinburgh to the Faroe Islands, 1 hour, 25 minutes.
Looking for more extraordinary family holidays? Follow Family Traveller on Instagram and Facebook for travel news and ideas!