11 Magical Places to Take Kids Before They Grow Up
Kids tend to bring a special sense of wonder and awe to any activity and taking them on a truly magical vacation only heightens their insatiable curiosity for the world around them. Instill a sense of wanderlust and give them a memory they won't stop talking about for years to come on these remarkable must-experience vacations.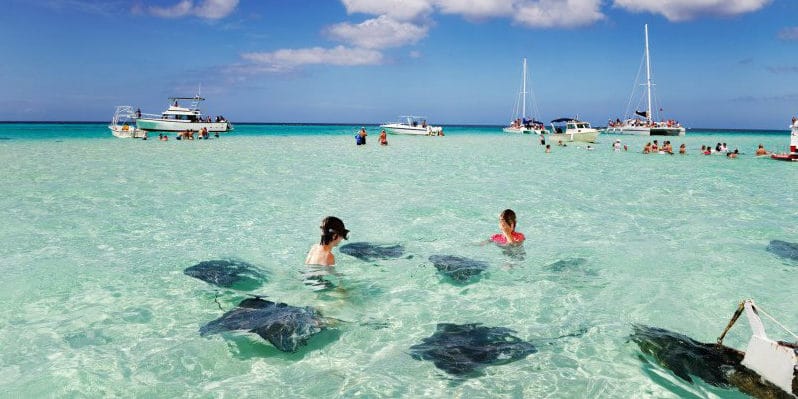 1/11

 Stingray City, Grand Cayman Island

This unique aquatic city invites you to enter a surreal world where you'll find yourself surrounded by dozens of stingrays. The water is shallow here at only 3 ft deep and clear enough to see straight to the bottom. It plays host to dozens of residents, who are gentler than you'd expect and tickle rather than sting.

Upgrade from kissing a frog to find your Prince Charming – supposedly kissing a stingray will give you seven years of good luck, so be sure to pucker up
Price
You'll have to charter a boat to take you to the location, but there are several companies that do this. With Stingray City Trips, you can visit three locations including the stingray, the barrier reef and the coral garden starting at $45 for adults and $30 for kids age 4-11. With TripAdvisor winner, Moby Dick Tours, you'll pay just under $49 for adults and $35 for kids. Children under 4 years old go free. This tour takes you to Stingray City and reef snorkeling.