Kids tend to bring a special sense of wonder and awe to any activity and taking them on a truly magical vacation only heightens their insatiable curiosity for the world around them. Instill a sense of wanderlust and give them a memory they won't stop talking about for years to come on these remarkable must-experience vacations.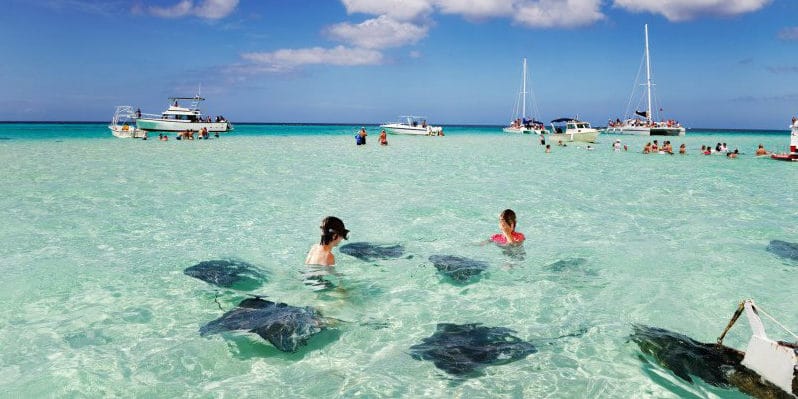 1/11

 Stingray City, Grand Cayman Island

This unique aquatic city invites you to enter a surreal world where you'll find yourself surrounded by dozens of stingrays. The water is shallow here at only 3 ft deep and clear enough to see straight to the bottom. It plays host to dozens of residents, who are gentler than you'd expect and tickle rather than sting.

Upgrade from kissing a frog to find your Prince Charming – supposedly kissing a stingray will give you seven years of good luck, so be sure to pucker up
Price
You'll have to charter a boat to take you to the location, but there are several companies that do this. With Stingray City Trips, you can visit three locations including the stingray, the barrier reef and the coral garden starting at $45 for adults and $30 for kids age 4-11. With TripAdvisor winner, Moby Dick Tours, you'll pay just under $49 for adults and $35 for kids. Children under 4 years old go free. This tour takes you to Stingray City and reef snorkeling.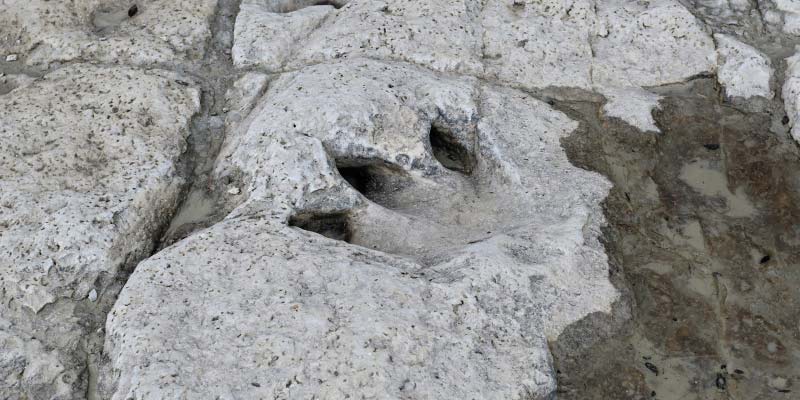 2/11

 Dinosaur Valley State Park, Glen Rose, Texas

Travel 113 million years back in time and take a prehistoric walk on the wild side. Dinosaur State Park in Texas offers five trails for exploring that will delight you and the kids. Along the way you'll be able to spot elephant-like Sauropod tracks and Theropod tracks with their distinct three-toed pattern. With over 20 miles of trails, if dinosaur footprints don't make you roar, you can have fun on a mountain bike or swim in the river.

Kids can also borrow a Junior Ranger Explorer Pack which helps them learn about, draw and observe nature. Older ones can enroll in workshops, where they'll learn cool new skills like archery.
Price
A daily visit for adults, 13 years and older, is just $7 and it's free for children under the age of 12. If you want to stay the night, to break up the trails over two days, you can stay at a simple campsite with electricity and water for $25 a night.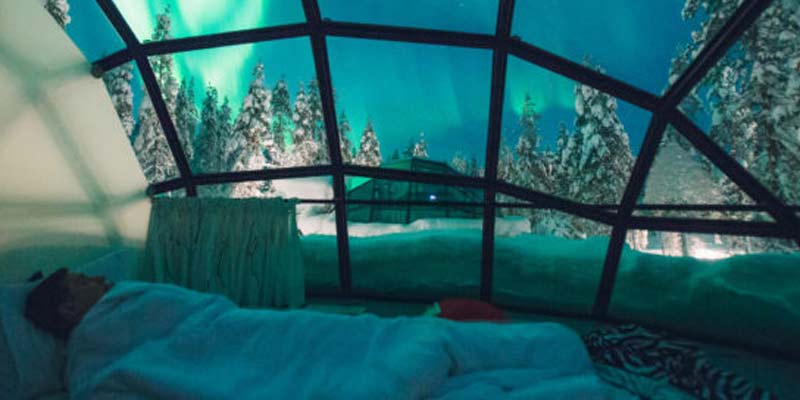 3/11

 Glass Igloo Village, Finland

This snowy resort offers your family the magnificent opportunity to stay in a glass igloo to either admire the Northern Lights or to lose yourselves in the thousands of stars in the night sky. A four-person igloo has its own toilet and shower, and the temperature is maintained between –3 and –6°C.

Down sleeping bags are provided to keep you nice and snug, but if you're after a little more warmth, you can always upgrade your accommodation to the Kelo-glass igloo. Combining the warmth of a log cabin while maintaining the panoramic views from the igloo, each igloo can house up to 6 people and they each come equipped with their own sauna, fireplace and kitchenette.

During the festive season, Santa opens his doors to show little ones what it's really like to be one of Santa's Little Helpers. If your kids are a little older, they can get their kicks on a snowmobile, reindeer or even husky safaris.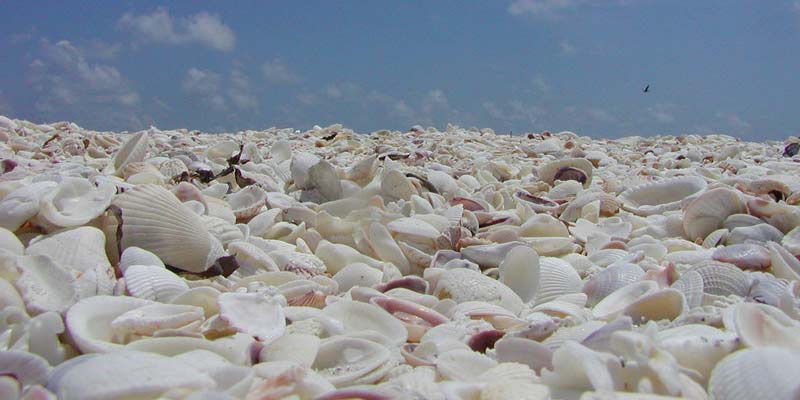 4/11

 Sanibel & Captiva Islands, Southwest Florida

If you're looking to add to your sea shell collection, there's no better spot than Gulf coast barrier islands, where shells are in abundance. The beaches are littered with pretty white wonders, washed up by the sea. Younger kids will be preoccupied for hours hunting for their perfect holiday memento. An added positive is the shallow water, which makes this a great place for tots to safely splash around.

With keen eyes, you just may be able to spot a ghost crab burrowing on the beach, or even dolphins swimming just offshore. To fully take advantage of the wildlife that lives on these islands, visit Sanibel's J. N. Ding Darling National Wildlife Refuge, which is home to a variety of exciting animals like alligators, manatees and the bright pink, hard-to-miss roseate spoonbill.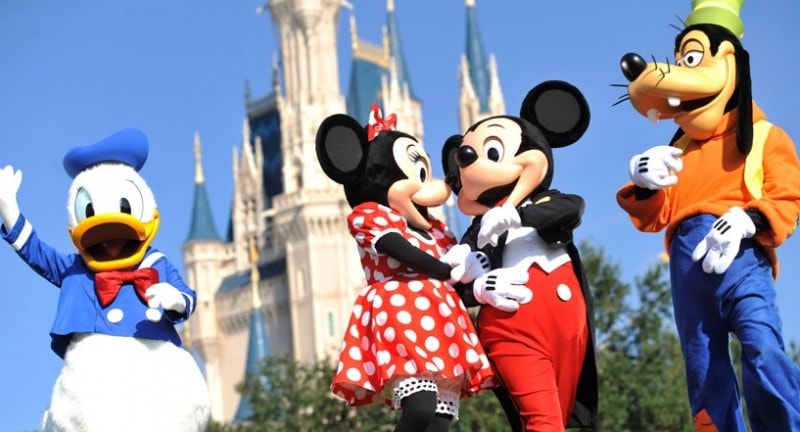 5/11

 Disney World, Orlando, Florida

Perhaps the most magical of all the destinations, Disney World is known and loved by families, for a good reason. From young children who love to meet their favorite characters, to older kids seeking some of the world's most adventurous rides and roller coasters, there's enough at Disney to keep the whole family grinning from ear to ear.

The park hosts different displays, depending on the time of year, and they are guaranteed to impress. The whole park is worth exploring, but if the kids are in charge, you'll likely spend most of your time in the Magic Kingdom.

Staying in the Walt Disney World Resorts means you're entitled to extra hours within the park. Stay on top of the lines and travel around the park in the most tech-savvy way possible –  using apps. Disney World Wait Times will keep you updated on the park on your iPhone and Disney World Lines works for iPhone, Android and Blackberry.
Price
For a seven-day park tickets start at $410 for adults and $390 for children ages 3-9.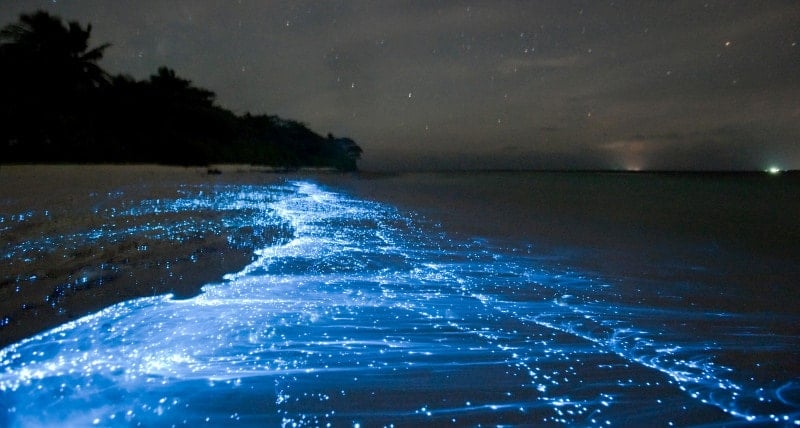 6/11

 Bioluminescent Bay, Fajardo, Puerto Rico

Better suited to active teens, this excursion will see you kayaking through narrow mangrove tunnels, surrounded by iguanas. With each stroke you'll find yourself closer to the bay where the spellbinding water sparkles beneath your paddle.

It certainly looks like magic, but it's actually a chemical reaction caused by oceanic plankton being physically disturbed.

The luminosity of the plankton is dependent on the conditions of the water, as well as the brightness of the moon, so be sure to check in with your guide prior to booking. There are several popular tour companies, including tried-and-tested Kayaking Puerto Rico.
Price
A tour of the bay with Kayaking Puerto Rico starts at $48 per person.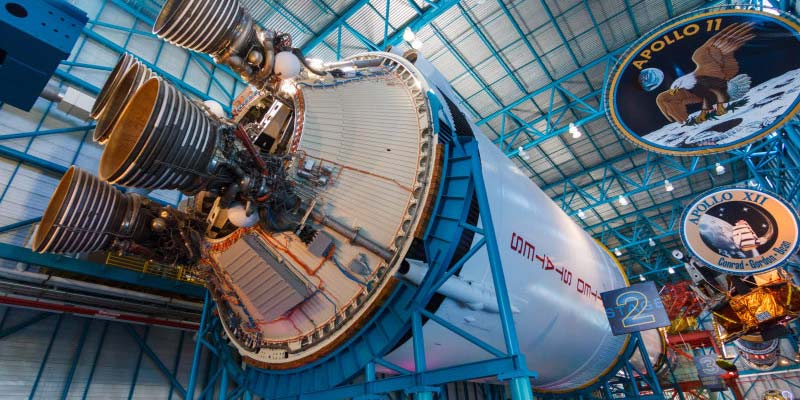 7/11 

Kennedy Space Center, Cape Canaveral, Florida

What kid doesn't dream of becoming an astronaut? At the spectacular Kennedy Space Center those dreams become a reality as guests are transformed into astronauts for the day. From experiencing a shuttle launch to the family-friendly astronaut training experience, you and the kids will have a blast learning about life in space, including what astronauts eat and just how they prepare to deal with g-force.

Since the Space Center is only an hour away from Orlando, it makes for a perfect day trip while visiting Disney World.
Price
Admissions to the Kennedy Space Center is $50 for adults and $40 for children.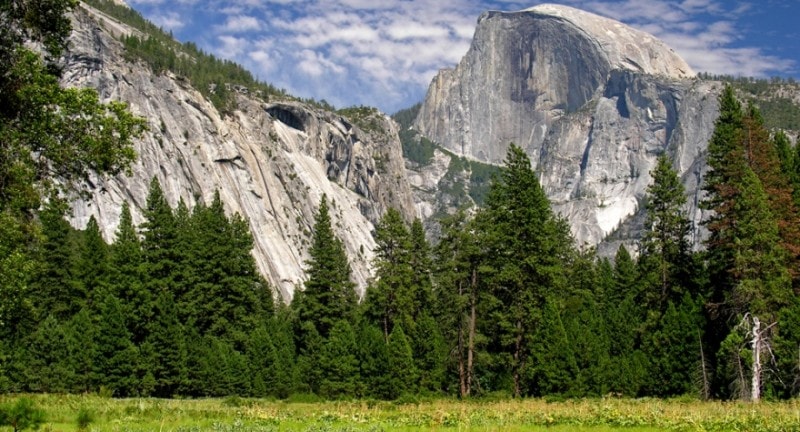 8/11

 Yosemite National Park, California

This stunning national park, set within California's Sierra Nevada mountains, boasts world-renowned waterfalls, best seen in the spring and early summer, as well as steep granite cliffs that climbers from around the world come to scale. Other famous sites include the dramatic rock formation like El Capitan and Yosemite Falls. If long hikes aren't your family's thing, there are still plenty of options. Relax on a trip down the lazy river or spend a day tubing down the calm Merced River.

The free park shuttle that goes around Yosemite Valley invites you to hop on and off as you please. If you're in the mood for something a little more adventurous and unique, hike the Mist Trail. You'll be able to walk alongside the magical Vernal Falls – but it is not to be taken lightly (especially with little legs) since there are 600 granite steps to the top. We also recommend taking a waterproof jacket with you, as you will most likely get wet.
Price
For a non-commercial car you can enter the park, for seven days, for $30. If you plan your days right and check the park's website (https://www.nps.gov/yose/planyourvisit/fees.htm), you may be able to visit on a day when the fee is waived.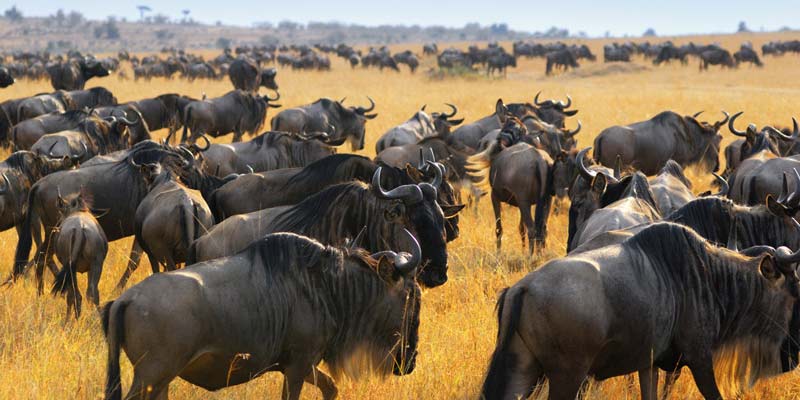 9/11

 Maasai Mara, Kenya

The best time to travel to Maasai Mara is during the wildebeest migration, which takes place between July and October. You and the kids will have the chance to catch a glimpse of the huge movement of up to 1.7 million wildebeests, 400,000 Thomson's gazelles, 300,000 zebras and 12,000 eland antelopes. The trip is still worth it between December and February, when you can see more of the Big Cats during to the drier season.

It is advised to visit Masai Mara for a minimum of four days, to make the most of this incredible phenomenon.
Price
A great place to stay in the incredible luxury tents at the Maasai Mara National Reserve's Naibor Camp, which start at $450.
Find out more:  If you decide to escape for a week, why not travel to nearby national parks – Amboseli National Park, Tsavo East National Park and Tsavo West National Park.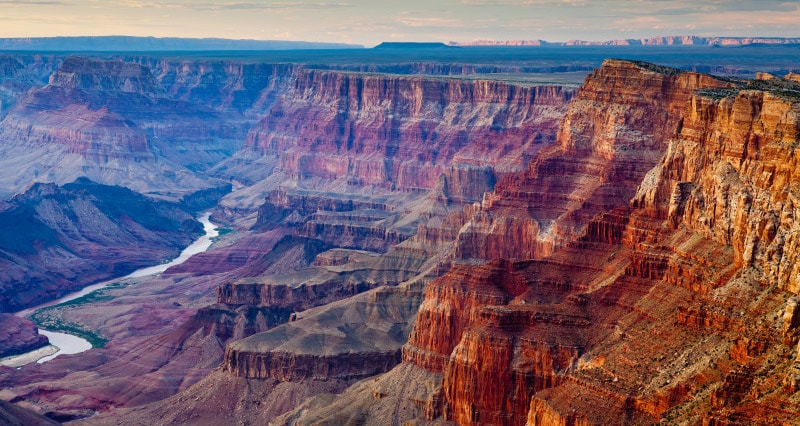 10/11

 Grand Canyon, Northwestern Arizona

There's not much that needs to be said about the Grand Canyon, as it is one of the world's most iconic sites. Kids (and adults) of all ages can't help but be impressed by the spectacular views over this great gorge that is 277 miles long and 6,000 feet deep in some spots. Some of the rocks here are millions of years old and you can see the history etched into the layers of the landscape.

If you don't just want to stand and gaze, then why not bike along the South Rim, or hike into the canyon on a free ranger-led tour? Along these tours you'll be able to spot fossils, lizards and even Californian Condors. For that extra special adventure you can even ride a mule down the steep switchbacks with Grand Canyon National Park Lodges, but you may have to book at least a year in advance.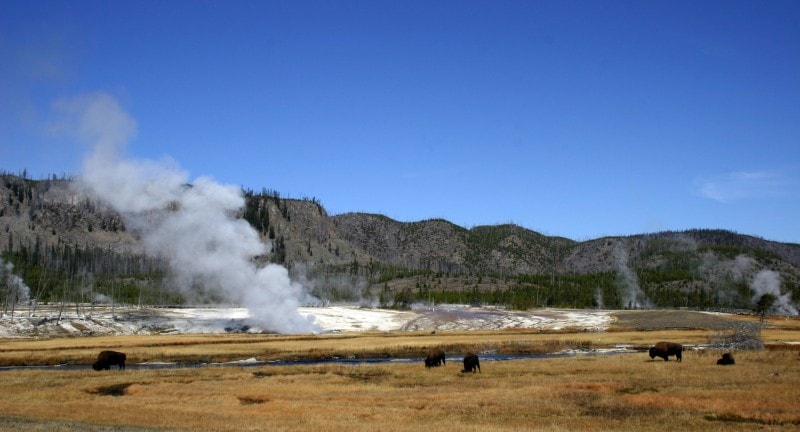 11/11

 Yellowstone National Park, Wyoming/Montana/Idaho

Yellowstone is not only America's very first national park, but it also has the highest concentration of geysers in the world, the most famous of which is of course Old Faithful, which shoots sky-high steams every 90 minutes. Beyond the geyers, you'll also want to explore the bubbling mud pots and multi-colored  hot springs. Be on the lookout for wildlife too, including bison, elk, bears and wolves, with some appearances from Bighorn Sheep.
Price
A seven-day pass into Yellowstone National Park alone is $30 for a non-commercial car. However, if you wish to explore both Yellowstone and Teton National Parks, you can pay an entry fee of $50 per car. If you plan your days right, you may be able to visit on a day when the fee is waived (check the website for details https://www.nps.gov/yell/planyourvisit/fees.htm).