Every parent has a list of the places they dream of taking their kids some day. Sure, we know that London and Paris, New York City and Disney probably rank high. But we challenge you to think big and out of the box. Why not create a bucket list that that is made up of once-in-a-lifetime family vacations? Here are 15 places — some obvious, others unfamiliar — that you and your kids will never forget.
1/15

 Rio de Janeiro, Brazil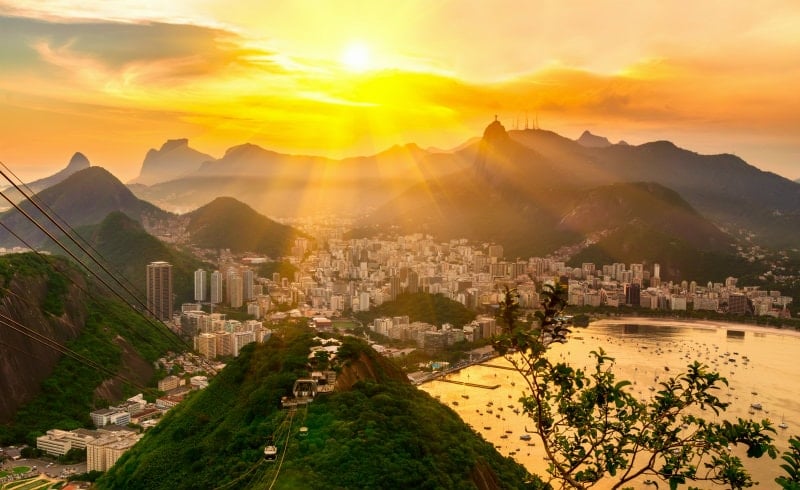 Why Go?
Sandy beaches, picturesque landscapes and impeccable culture – Rio de Janeiro has it all, making it the ultimate destination for your next family vacation. Tourism has never faltered in Rio, but since the 2014 World Cup and the 2016 Olympics, there has been an even bigger buzz surrounding the capital of one of the world's most vibrant countries. Brazilians are known for their care-free nature, love of family and good food, so take a plunge and set off on an unforgettable South American adventure. Although you'll be busy exploring Rio's history, don't forget to tuck into local food and if you're little ones are fussy eaters, don't worry there will be something for them too. Typical Brazilian dishes to tick off your checklist are include feijoada, a black bean stew with pork and sausages, and bolinho de chuva, fried dough balls sprinkled with cinnamon and sugar – yum!
Don't Miss
Rio de Janiero has two famous beaches: Copacabana and Ipanema. Both have different perks making them equally worthy of a visit, but the crème de la crème has to be a trip to Sugarloaf Mountain. Set in Guanbara Bay, Sugarloaf Mountain is one of the most iconic natural landmarks. The summit is 1,300-feet high and can be reached by cable car, so brace yourself for breathtaking views of the city.
Best For
Adventurous travelers with a zest for culture.
2/15

 Belize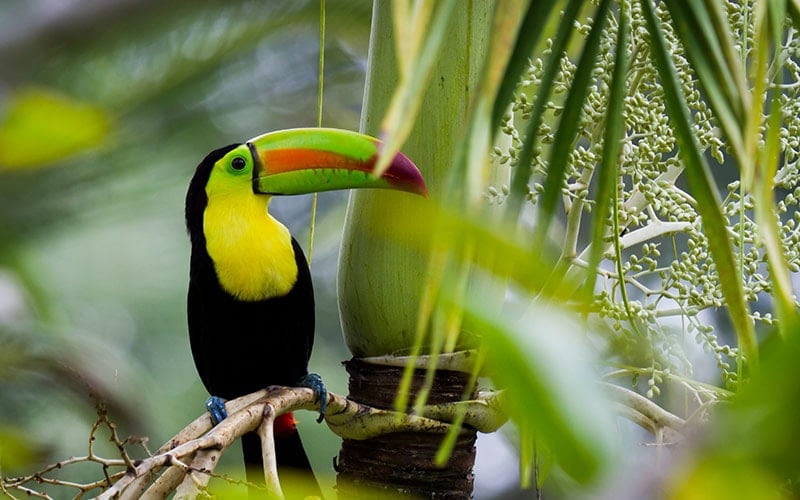 Why Go?
Traveling to Central America can often be daunting for families with children, but as the only country that speaks English, without getting lost in translation you'll have more time to experience this laid-back country and its diverse ecosystems. From swamps to forest and even mountains, you're sure to find natural adventures no matter where you look — of course, the beaches are pretty great, too. Belize is home to seven World Heritage sites and home to around a dozen Mayan ruins. However, they are set to uncover more, so why not try and visit before these sites begin to change? For a small and often remote country, you'll find transportation to be surprisingly easy to navigate. You and the family will be able to travel with ease by road, air and water. However, with a population of 35 people per square mile, on average, you may find it more pleasant to ride a bike. The roads are well-maintained, and with a small population you're sure to find that traffic won't be a problem. You're sure to fall in love with the laid-back way of life found here.
Don't Miss
With over 500 species of birds, the biggest population of jaguars, 300 species of fish and even 65 kinds of coral, you're never too far from making a friend. While exploring the Cockscomb Basin Forest Reserve, you can witness the majestic Keel Billed Toucan. Snorkel or scuba dive the Belize Barrier Reef, the biggest in the Northern and Western hemisphere, where you can witness the rainbow of life just below the surface. With just under 250 miles of coastline, you're spoiled for choice on where to relax by the beach. If you did want a little more seclusion the Cayes and Atolls offer that much needed remoteness, with more often than not affordable prices.
Best For
A perfect match for families who love to relax by the beach but aren't afraid of exploring nature in all of its forms.
3/15

Yellowstone National Park
Why Go?
How many of the national parks can you name? If you managed to name all 59 in the U.S. then kudos to you. These magnificent parks are in protected areas throughout 27 states. Yellowstone National Park was the world's first national park. It opened in 1872 and has arguably remained one of the most interesting since. While Yellowstone's official address is in the state of Wyoming, Yellowstone is actually in three states — including Montana and Idaho — giving you far more to explore.
Don't Miss
Yellowstone has over 300 geysers, but Old Faithful is the most famous. It got the name Faithful because of the predictability of its eruptions. Old Faithful erupts about 17 times a day between every 60-110 minutes so you definitely won't miss the chance to catch it on camera. Speaking of cameras, you'll definitely need to to whip it out as you cross the Grand Canyon of Yellowstone. The pastel-colored canyon is up to 4,000-feet wide and half as deep in places but it will be a sight like no other.
Best For
Nature enthusiasts.
4/15

 St. Lucia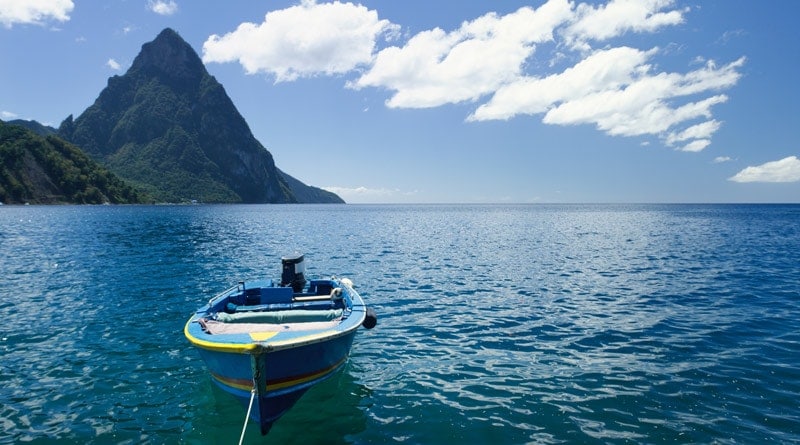 Why go?
St. Lucia is actually two islands in one – the beautiful Rodney Bay in the north which has plenty of modern luxuries, and Soufrière in the south, nestled amid old plantations, secret beaches and the formidable Pitons mountains. The islands are famous for golden sands, great diving and luscious rainforest canopies. Temperatures soar in St. Lucia in August, whereas December to April is a great time to go. It's not as luscious or green as the wet season, but the weather is dry and beautiful and you'll find plenty of birds and iguanas in the forest. St. Lucia's beautiful beaches, swanky resorts and alluring forests have long been popular with honeymooners, but it is still relatively undiscovered as a spot for families. However, as well as the laid-back relaxing vibe you'd expect from the Caribbean, the island abounds with activities, both in and out of the water, making it a great choice for travelers with kids.
Don't Miss
The magic of St. Lucia is best found in its rain forests and natural habitats. Coconuts are part of the life blood of the island and its people, and cocoa, nutmeg, cinnamon and other spices grow locally. The sugar mills that were once the island's main crop are now in decline, and bright bananas trees have taken their place. The Tet Paul nature trail is a fabulous way to get up close to St. Lucia's rich natural habitat. Kids will love spotting dreadlock flowers, money tails and other fantastical local flora. Marigot Bay boasts the longest stretch of mangroves on the island, where kids can spend hours hunting for sea horses, turtles and jelly fish. Zip line through the rainforest to see St Lucia from Tarzan's perspective, explore the eccentric fishing village of Anse La Raye, try snub (a combination of snorkelling and diving), and of course, lie back on golden sands. Labrellotte Bay is perfect for families, as it's nicely sheltered with calm, shallow waters, perfect for little swimmers. A vacation in St. Lucia is synonymous with luxury, and if that's what you're after, you can't go far wrong with the Marigot Bay Resort & Marina by Capella. The thing that sets Capella apart from other resorts is its personal assistant service. Nothing says welcome to the Caribbean like being greeted at the airport by your family's own personal assistant, offering cold towels, drinks and tropical snacks. Your personal assistant will contact you in advance of your stay, to find out what's important to you and what you want from your family holiday. You'll then find relevant information in your room, as well as your favorite snacks. Each afternoon cool beer, or ice-tea for the little ones, will be delivered to your room.
Best For
Families looking for pristine quiet beaches, crystal clear waters and personalized pampering.
5/15

 Montreal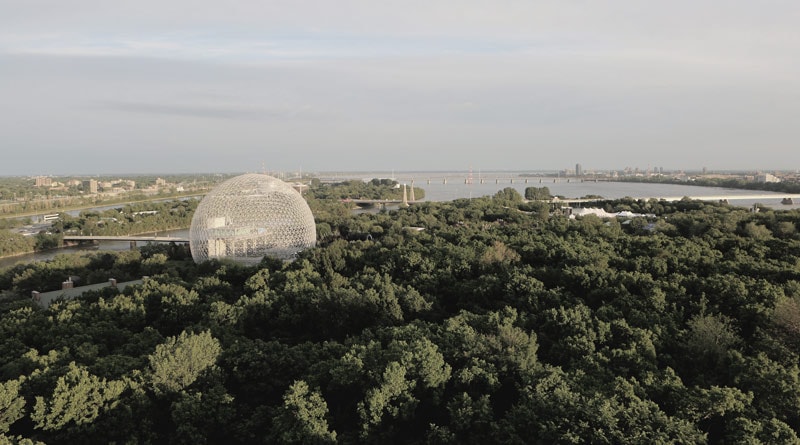 Why Go?
With families making an informed decision to be more eco-friendly at home, from reducing their wastage to driving less, it's no surprise that traveling to eco-friendly and green destinations is definitely a trend. Priding itself as a green city, Montreal was the seventh international destination to sign the Geotourism Charter of the National Geographic Society.
Don't Miss
The best way to get around the city is with the metro or bus, and more often than not children can ride for a reduced rate, or even free. A lot of the locals do get around by bike, so why not do like the locals and grab a bicycle path map from the Infotourist Centre. If you're planning on longer trips, save your legs and grab an electric bike or scooter – there are an abundance of companies offering this service. Keeping with the green theme, explore Canada's largest natural science Conglomerate, Montreal's Space For Life; here you will find the Botanical Garden, Biodome, Insectarium and the Planeterium. Spend the day allowing the little ones to explore the 160,000 species of creepy crawlies, space and even penguins.
Montrealers describe themselves as being warm and inviting people, and this is something that you should definitely take advantage of during your trip. Get stuck in to Montreal life by allowing the locals to take you on tours of their favourite locations – whether you take gastronomical tours through Little Italy or 'Round Table Tours, where you get a chance to delve in to eco-responsible and sustainable eateries as well as restaurants for exclusive tastings.
Best For
Families who don't mind going the extra mile to explore a colorful city.
6/15

 Thailand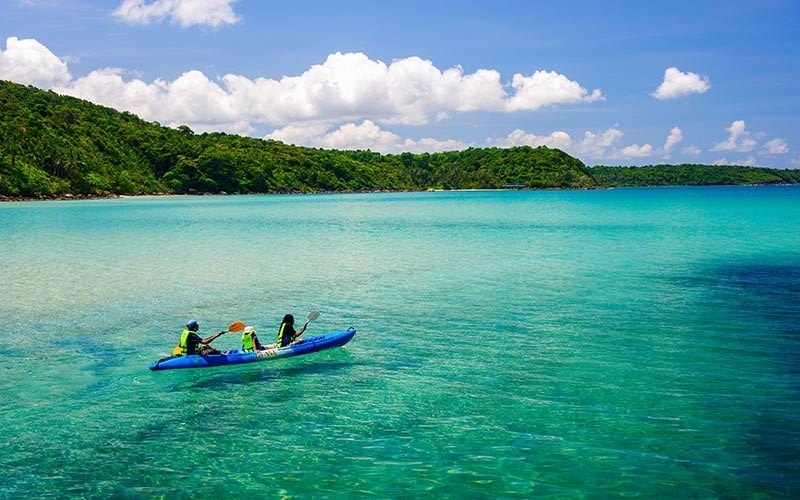 Why go?
More often than not this country is associated with those going backpacking, but this dreamy Asian country has more to offer than cheap drinks; unbelievable crystal beaches, cultural sites, mouth-watering food and mind-blowing accommodation, are in their abundance here. From staying in luxury remote hotels to family-friendly beachfront bungalows, Thailand is accessible for all budgets.
Don't Miss
Whichever part of Thailand you visit will determine the type of vacation you're after, but with cheap trains and domestic flights more often than not you'll be able to split your time between at least a couple of destinations. From the deep cultural and historical attractions embedded in the Northern peaks to the breathtaking beaches located on the islands of the south, including Phuket and Samui. If astonishing blue waters are what you're after then Phuket, Ko Samui and Ko Lanta are the most family-friendly areas to stay in and take advantage of – a day trip to Koh Phi Phi is recommended as the panoramic views are breathtaking, you'll get a chance to see why it was chosen as a location for the film The Beach. Koh Phi Phi is also a great snorkeling spot, so don't forget to pack those in the bag. If you decide to travel a little inland, then why not explore some of the national parks that Thailand has to offer; from the South's Khao Sam Roi Yot National Park, which is just a little south of Bangkok. Here you will be able to explore the first marine national park with nearly 37% of its land being covered by freshwater marshland, which makes this the largest wetland area in Thailand. You can visit the iconic Phraya Nakhon Cave and its iconic pavilion and even spot dolphins just off of the coast.
Best For
Families who love luxury without the big digits.
7/15

 Cancun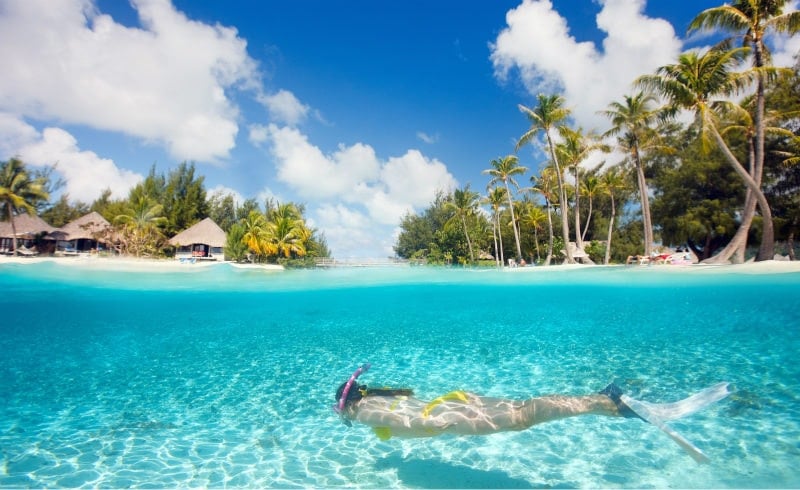 Why Go?
With warm sunny days 320 days of the year, Cancun is a vacationer's paradise in the sun. Famously known as the spring break capital of the world, Cancun is on a mission to change its reputation, focusing on its appeal as a family destination. There is an abundance of family-friendly activities to keep you entertained, but don't forget — Cancun is home to some of the most beautiful beaches in the world and sometimes a simple day on the beach can take the holiday up a notch. Our favouite beaches include Playa Defines and Playa Tortugas.
Don't Miss
Cancun is breathtaking and like most holiday destinations it's easy to only visit typical touristic sights, but if you really want to get a taste for the Mexican culture ensure you must visit Xoximilco. Xoximilco is a brilliant opportunity to experience the cuisine, music and traditions as you float on a Mexican gondola known as a trajinera. It's an evening excursion the kids will love. Other nearby things families shouldn't miss include Tulum, Chichen Itza and Coba – all Mayan ruins with incredible history and culture. Each ruin involves a lot of walking, so you may not choose to do all three but once you see them up close it will be worth it.
Best For
Total relaxation.
8/15

 Japan
Why Go?
Japan has always been the hot spot for travellers who want to surround themselves with the old and new. Japan's culture is fascinating and thrilling, combining ancient history with the modern technological world — but the Japanese get-up-and-go attitude is the infectious trait making travelers visit time and time again. The country has secured both the 2019 Rugby World Cup and the 2020 Olympics, so there will be a lot of momentum and atmosphere leading up to the events. Japan isn't the hardest country to visit, but new air routes and a new Hokkaido Shinkkansen-a high speed rail link will create better travel links to and between the country.
Don't Miss
Japan may be known for its incredible sky lines and city lifestyle, but the mountains give travelers reason to explore. There are hundreds of micro ski resorts for endless family fan. Winter sports are not be for everyone, so alternatively a couple of days in Tokyo may be fitting for your family. The good news is Tokyo is a lot cheaper, thanks to a drop in the Japanese yen. So what are you waiting for?
Best For
Travellers in search of an otherworldly experience.
9/15

 Washington, D.C.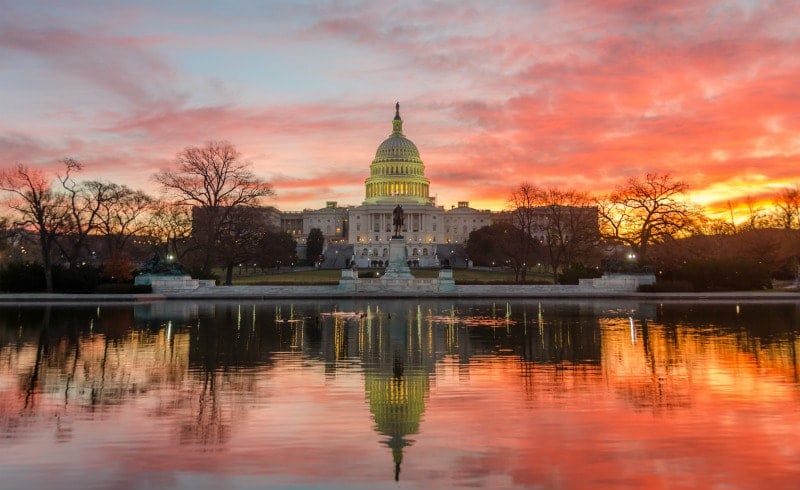 Why Go?
Washington D.C. is one of the most-visited and best-loved cities around. The city has an array of interesting experiences, from learning about history and politics to seeing some of the most iconic sights.
Don't Miss
One sight not to be missed is the Lincoln Memorial, which was built to honor the 16th president of the United States. Its grandeur, history and beauty make it an unmissable sight. Kids will love the National Zoological Park, a must for any time of the year. The zoo location is a little quirkier than most and offers an escape from the city. The zoo is home to over 2,000 animals from 400 different species and includes a variety of exhibits. Your little ones will be in awe when they come face to face with giant pandas. Who would have guessed there would be pandas in Washington?
Best for
Culture lovers who are happy to spend the day on their feet.
10/15

 Greenland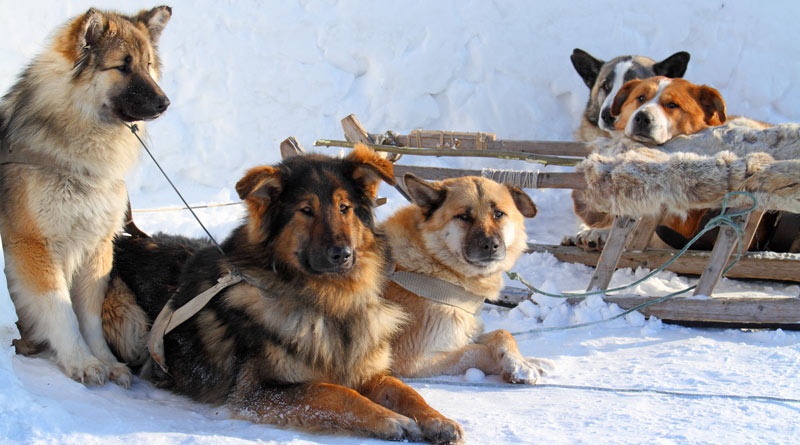 Why Go?
There's no doubt about it, embarking on a family trip to Greenland requires preparation and some hard work, but the spellbinding beauty of the arctic circle makes it all worthwhile. Greenland is technically a territory of Denmark, and a common route is to fly from Copenhagen to Kangerlussuaq, Greenland's biggest airport. Nature lovers will be spoilt for choice, with opportunities to see polar bears, whales and moose – not to mention huskies everywhere you look. To experience life on the ice in style, try hiking, snowmobiling or snowshoeing. For those seeking a little luxury (and warmth!) Greenland's natural hot springs are a real treat, as popular with locals as it is with tourists.
Don't Miss
In spring, Greenland is one of the best places in the world to see the northern lights dancing across the sky. The bewitching green swirls can be seen from almost anywhere in the country, but watching them while snuggled under a thick blanket on a dog sled is a truly bucket list-worthy experience. The local honey ice-cream is also worth braving the cold for.
Best For
Animal-mad adventure seekers with good thermal undies.
11/15

 Cape Town, South Africa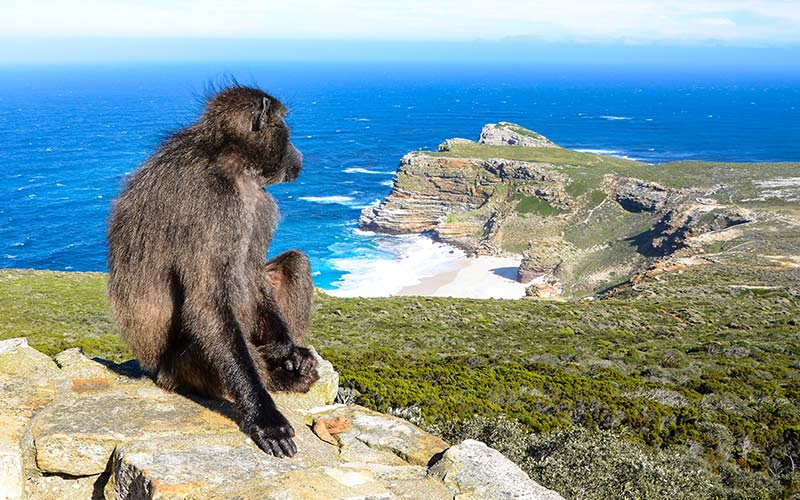 Why Go?
Cape Town is arguably an all-rounder from jaw-dropping views from mountains, relaxing beaches, beaches full of penguins — yes that's a thing! Whether you're looking to hike with the family, or to go green in the city, there's something for everyone.
Don't Miss
One of the best ways you can familiarize yourself with nature is by taking advantage of Cape Town's 103-year-old garden with its 7,000 species. Kirstenbosch recently celebrated its centenary and was installed with a tree canopy walkway, where you'll not only be able to immerse yourself, but also grab a bird's-eye view of it. No visit to Cape Town would be complete without a visit to Table Mountain, reached by the cableway. If you're feeling adventurous and are a keen hiker, you can take a few paths from Kirstenbosch to take you to the peak. From the top you will soar above everything below, witnessing breathtaking views. If you're looking for alternative trails visit Cape Point and take their Shipwreck Trail to witness two of the 26 ships that unfortunately found themselves a little too close to the shore. If you're looking for a relaxing day to add to the itinerary, Company's Garden is described as the city's "green lung." This is the perfect place for your little ones to run around and let off a little steam.
Best for 
Ideal for families looking to get back in touch with the great outdoors, with a side order of adventure.
12/15

Geilo, Norway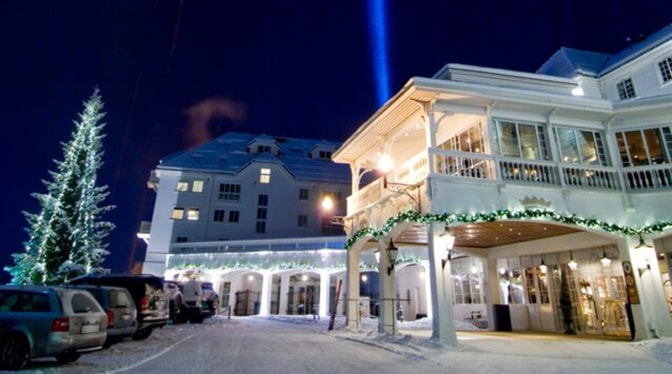 Why Go?
Picture a perfect winter wonderland, with twinkling lights and snow-covered pines. Welcome to Geilo in Norway. This small town northwest of Oslo is nestled in a valley, with floodlit mountain ranges on either side. Thanks to the Bergen railway, which connects Oslo and Bergen, Geilo became Norway's first skiing resort, and it remains one of the country's largest. Geilo has the magical combination of guaranteed snow (the type you can only find in Scandinavia) and uncrowded pistes. The town's friendly and relaxed resorts are perfect for anyone new to ski – or perhaps trying out their ski legs for the first time in years! Geilo is one those hidden gems that's so special, it won't stay hidden for long. So go now.
Don't Miss
Geilo is first and foremost a ski town, but there's also plenty to explore off the mountain. From dog sledding and horse sleigh riding to mountain-top tours and snow scooter safaris, there are dozens of ways for families to get the full Nordic experience. Many of the hotels offer extras to keep the kids happy. Bardøla Hotel boasts its own skating rink, but the town's most impressive hotel extra is at Dr Holm Hotel: a six-lane bowling alley. Geilo is also famous for having some of the most luxurious cabins in Norway. If you're in a position to splurge, you'll find gorgeous cabins surrounded by trees and a short distance to ski lifts, each with their own wood burning fire, private sauna and free WiFi. You'll even get groceries delivered to you and your very own Christmas tree for festive stays.
Best For
Active families keen to experience magic of a winter wonderland
13/15

 Latvia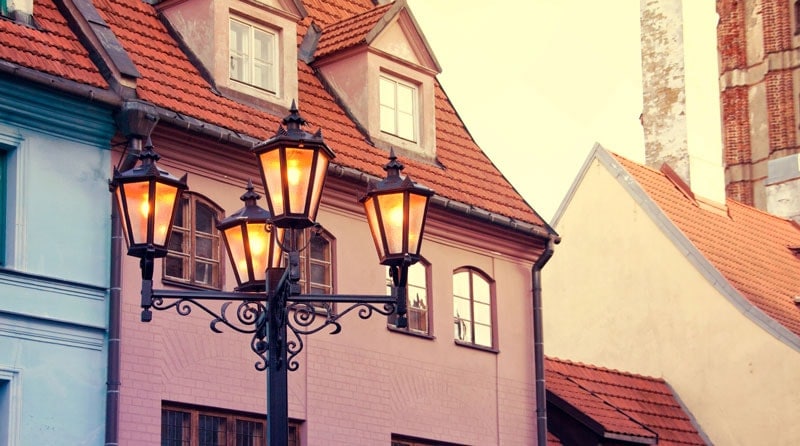 Why Go?
While parts of eastern Europe have become overrun with tourists in recent years, Latvia — sandwiched between Estonia and Lithuania — has remained under the radar, making it the ideal spot for families seeking an authentic taste of the Baltic. Tucked away in Latvia's thick pine forests are hundreds of deteriorating castles and manor houses, dating all the way back to the medieval period. Many have been brought back to life and converted into guesthouse and museums. Surrounded by thick forest and with a canopy of stars overhead, this small nation offers a magical escape for anyone with a head for fairy tales.This little, often-overlooked Baltic gem is celebrating 25 years of independence, and is enjoying freedom from the shackles of communism by resurrecting its old traditions. Latvia has long been playing catch up to its more popular European neighbours, but tourists are starting to catch on. Visit now, before Latvia becomes the next Croatia and floods with tourists.
Don't Miss
Latvia's capital, Riga, was crowned the European Capital of Culture in 2014 and as result benefited from EU funds. Many improvements were made, including a total renovation of the former KGB HQ which is now an unmissable museum. In the pine-filled Gauja National Park, you'll find some fascinating and baffling Soviet relics. Prepare to be perplexed by a cement bobsled track that was built to train the Soviet Olympic team. Bond fans, young and old, will be intrigued by the top secret nuclear fallout bunker, still containing switchboards.
Best For
Families who've done Spain, France and the usual suspects and want to explore a different side to Europe. A must for anyone with a 007-worthy curiosity about government secrets.
14/15

 Qatar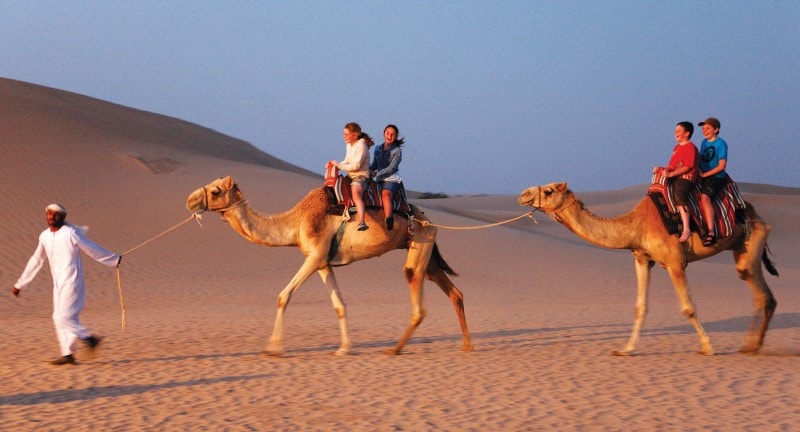 Why Go?
Qatar may not be very big, but thanks to its good luck in having vast reserves of both oil and gas, it's the richest place in the world. So what does this wealthy wonderland in the Middle East have to tempt families? Firstly, you'd be hard-pressed to find a place where you and your kids will feel safer. Qatar is full of shiny clean shopping centers, straight roads and beaches that are carefully cordoned off with areas set aside especially for children – complete with immaculate toys. There's also plenty of fun to be had on the sand dunes on the Saudi Arabia border, where you enjoy (or not) a buggy ride at break-neck speed. The country is also a great choice for sports fans with plenty of options to watch games, and excitement growing around the 2022 World Cup, which Qatar is hosting.
Don't Miss
Doha is Qatar's impressive capital, packed with skyscrapers and designer shops. However, if you continue past Doha's tall shiny buildings, you'll come to the souk – and it's here that the real fun begins. An Aladdin's cave of stalls and tiny shops, rich with the mingling smells of herbs and spices, the souk is a paradise for inquisitive explorers. The falcon shops are a sight to behold, with perches of hooded birds waiting to be snapped up.
Best For
Families looking for sunshine and luxury, with a side-serving of desert adventure.
15/15

 Penzance, England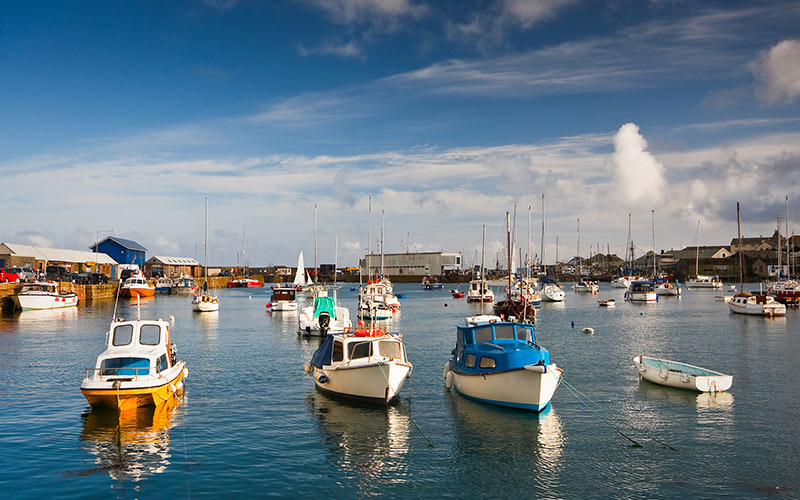 Why go?
Pirates of Penzance aside, this particular destination is praised on having the mildest climate in the UK — think palm trees and sub-tropical plants galore. Full of castles and houses that you would probably find in fairytales, it's one that can't be missed.
Don't Miss
Take a trip to St Michael's Mount; when the tide is low you can walk using the causeway, or alternatively just grab a boat over. Explore the rocky island, which is home to a medieval church and castle, but delve in to the sub-tropical gardens below and enjoy the view over the bay. Children can participate in free trails, following clues until they reach the prize. Just because you're in the UK doesn't mean that you can't take full advantage of being by the coast, Penzance is home to several beaches; Perranuthnoe (great for surfers), Lamorna Cove (great for swimming and scuba diving), Kenneggey Sands (secret beach not suitable for young children, access only via chained ladders) and Praa Sands (great for little ones wanting to build sandcastles and for paddling). Penzance is actually known for its great food scene: The restaurants vary from fish restaurants to pub grub to quaint bistros and tea rooms. Our favorite restaurant is Mackerel Sky, which is a British inspired seafood restaurant — definitely worth the trip.
Best for
The great outdoors on a budget that's close to home.