The Ultimate Family Vacation Bucket List
Every parent has a list of the places they dream of taking their kids some day. Sure, we know that London and Paris, New York City and Disney probably rank high. But we challenge you to think big and out of the box. Why not create a bucket list that that is made up of once-in-a-lifetime family vacations? Here are 15 places — some obvious, others unfamiliar — that you and your kids will never forget.
1/15

 Rio de Janeiro, Brazil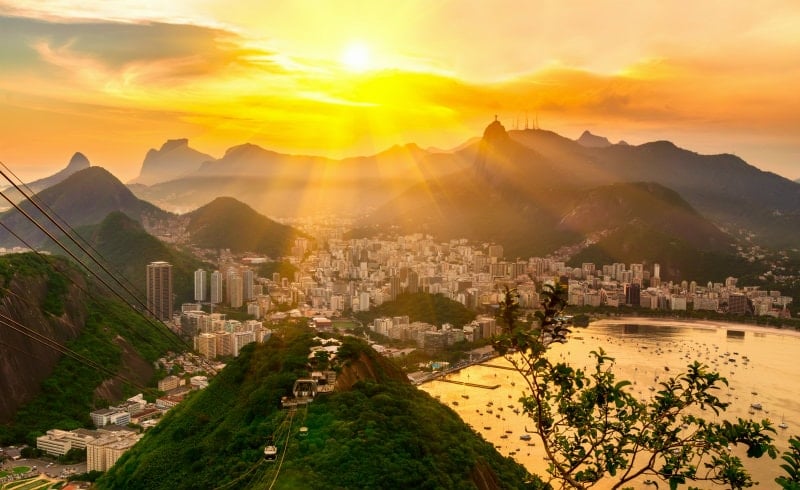 Why Go?
Sandy beaches, picturesque landscapes and impeccable culture – Rio de Janeiro has it all, making it the ultimate destination for your next family vacation. Tourism has never faltered in Rio, but since the 2014 World Cup and the 2016 Olympics, there has been an even bigger buzz surrounding the capital of one of the world's most vibrant countries. Brazilians are known for their care-free nature, love of family and good food, so take a plunge and set off on an unforgettable South American adventure. Although you'll be busy exploring Rio's history, don't forget to tuck into local food and if you're little ones are fussy eaters, don't worry there will be something for them too. Typical Brazilian dishes to tick off your checklist are include feijoada, a black bean stew with pork and sausages, and bolinho de chuva, fried dough balls sprinkled with cinnamon and sugar – yum!
Don't Miss
Rio de Janiero has two famous beaches: Copacabana and Ipanema. Both have different perks making them equally worthy of a visit, but the crème de la crème has to be a trip to Sugarloaf Mountain. Set in Guanbara Bay, Sugarloaf Mountain is one of the most iconic natural landmarks. The summit is 1,300-feet high and can be reached by cable car, so brace yourself for breathtaking views of the city.
Best For
Adventurous travelers with a zest for culture.