Sponsored Content
What word do you think you say to your kids more than any other? Have a hint: two letters; one syllable; starts with N. You probably didn't need the clue, especially if you're regularly wrangling four to seven year olds. It's 'no', of course. It might be a, 'hard no' or a 'sort of maybe no', a reflex reaction or really heading off potential danger, but every parent has days when the negative comes into play so often they might as well have, 'Giant, fun-sucking ogre' tattooed on their forehead and be done with it.
Setting parameters and keeping kids safe is what you do and without the 'no' word, just imagine the chaos: chocolate as a food group; 24/7 screen time; sleeping optional; unilateral homework bans; dress-up as standard. The possibilities are pretty much endless and each more creative than the last. Because ultimately, kids are creative and you won't be the first parent to have a niggling worry over crushing those amazing little free-thinking spirits with nonstop boundaries.
LEGO aren't about to tell you they've come up with a magic solution to eradicate the need for no. But when it comes to kids and creativity, the iconic brick makers are hard to beat and new LEGO Juniors is their lateral thinking at its finest.
When 'no' really means: 'you're too little'; 'maybe later'; 'not now'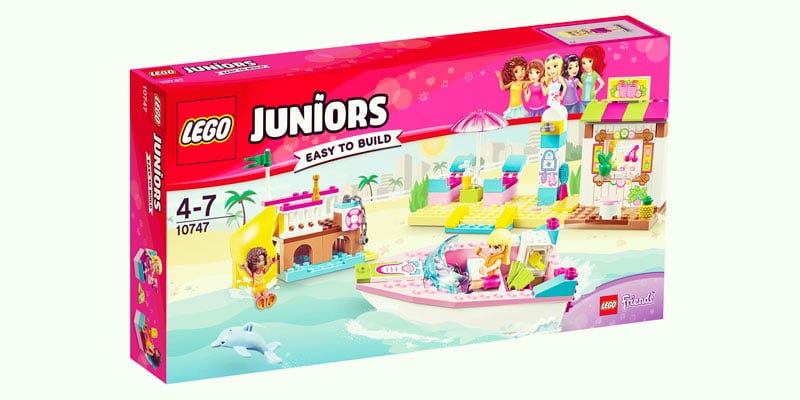 If kids knew what parents know, they wouldn't be so keen to grow up quite as fast. But they are and it's almost guaranteed that at least once every day, you'll deny access to crazy good fun on the grounds of, 'you're too young'.
LEGO Juniors is about taking that eternal mantra, turning it round and giving four to seven year olds dozens of different reasons to love the age they are now most of all. The ingenuity and can-do of 'big kid' LEGO has been reimagined with small hands and limitless possibilities in mind. The frustration of fiddly bits isn't a factor with Juniors. From complete car chassis to immediately recognisable characters, gratification's satisfyingly instant; bliss for any parent ever co-opted into constructing complex LEGO for a keen-to-get-playing five year old.
As always with LEGO, confidence building is high on the agenda and giving kids a sense of achievement, just the right level of challenge and keeping them effortlessly involved, is where Juniors excels. But designing and constructing their own world is only the start. What happens when your child inhabits that world with their imagination is the real adventure.
And it's a 'yes' from your favourite superheroes….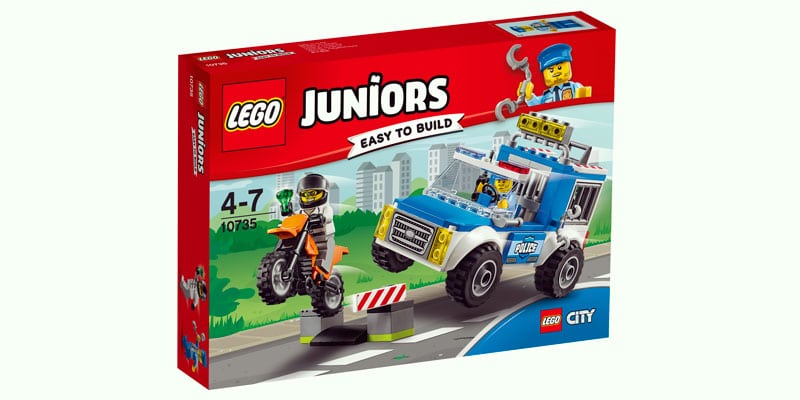 LEGO Juniors is carefully designed to let little fingers develop dexterity – at their own pace – with favourite characters to keep up enthusiasm and entire universes just waiting to be discovered.
Think you know what lives inside Fire Patrol Suitcase? Hand it over to a six year old and you might very well want to think again. Princesses and their carriages seems self-explanatory right? Until you find out that these characters aren't wannabe princesses, have no intention of going to balls and are actually on an inter-planetary rescue mission ably assisted by several shape-shifting mice. Did you know superheroes never eat breakfast and they also hang out with their so-called nemesis at the beach on the weekends?
If it's a firm 'no' from you on all of the above then that's fine. You aren't expected to understand the ways of the LEGO Juniors master builders. But, if you are very good and behave, you might be allowed to join in, now and again.
Out of the box and ready to go whenever your kids are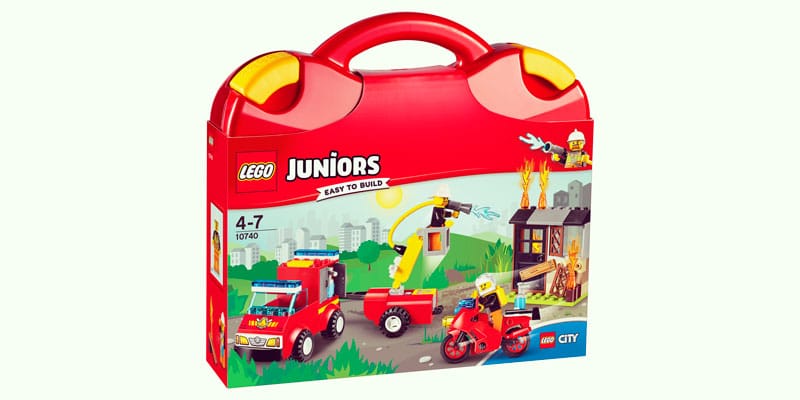 Kids can focus for hours on creating imaginary worlds, but keeping their attention on basics is a bit more of a challenge. Clearly numbered bags in each LEGO Juniors set means finding the right bricks fast for instant results. But, just enough of a puzzle element's involved to make things interesting: the more skilled little builders get, the more codes they crack and the more their confidence grows.
And when it's time to move on, LEGO Juniors is compatible with all other LEGO systems. So the fun doesn't stop when your kids reach seven, it just gets bigger and finds new stories to tell. And there's little or no age limit to that – as any parent with so much as a basic box of LEGO to hand will admit.
LEGO Juniors goes well beyond bricks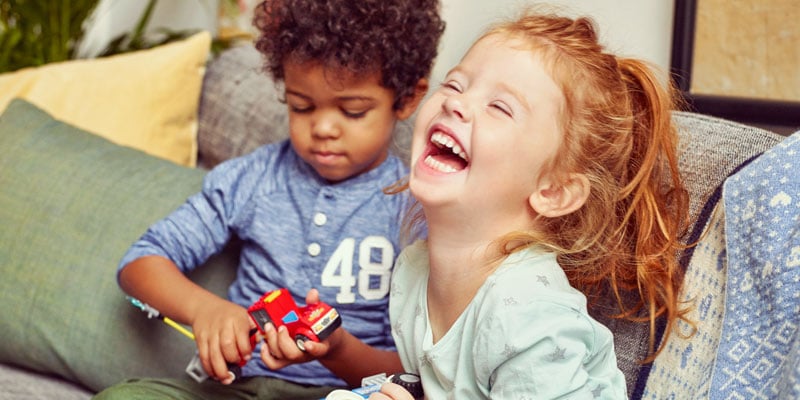 Begin with bricks and go anywhere is the idea of Juniors. But if little imaginations need a nudge, LEGO has all bases covered. Downloadable activity sheets, games and kits unleash rampant creativity in all sorts of new directions from theming entire birthday parties to colouring a cityscape or designing menageries of fantastic creatures.
The Create & Cruise app let's tomorrow's little graphic novelists and comic book creators make their own LEGO Juniors' characters or build wonderful new worlds from scratch. And a range of colourful web games are online anytime: cunningly made to feel like play but cleverly developed to improve skills like concentration and hand/eye coordination.
Just to be clear: LEGO aren't guaranteeing the permanent removal of 'no' from the parental vocabulary. You'd probably have heard tell of that minor miracle before now. What they do have in mind, is pulling down the creative barriers and opening up a whole raft of imaginative possibilities for the age group that gets a negative response more often than most.
So you probably will still have to draw a line occasionally, put your foot down and have a firm 'no' up your sleeve from time to time. But with a little support from the innovative thinkers at LEGO you've a higher chance of looking a little less like the killer of all known fun in future.
Find out more about LEGO Juniors and how to ease up on your use of 'no' – at least some of the time.