Sponsored Content
The quickest way to start your family holiday off on the worst possible note is to forget how stressful just getting to the airport can be. Everyone's been there. Making it to the airport on time with a baby, toddler and enough equipment for a six month Arctic expedition in tow, is no mean feat and is often overlooked in the excitement of booking a holiday. But as the big day looms, getting your brood from A to B somehow manages to morph from simplicity itself into a major logistical operation.
Fortunately there are quite a few ways to take the pain out of airport transfers and one all-singing-all-dancing complete solution, which will help you breathe a sigh of relief. So before you book your next holiday take some advice from the experts at Family Transfers.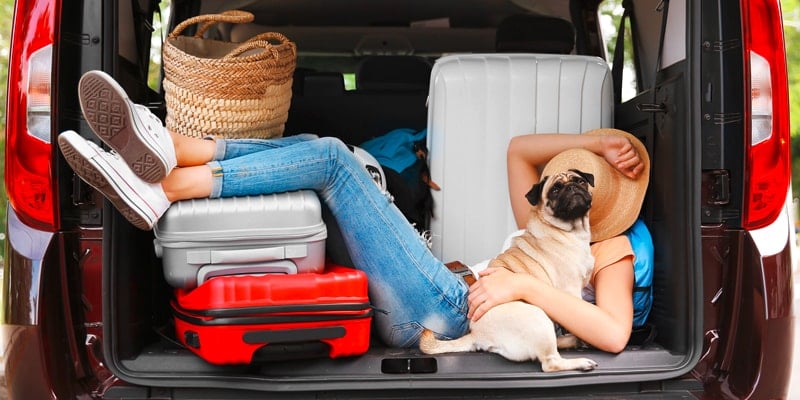 Top tips from the experts at Family Transfers
1/7

Pack light, it's so much easier
Add one child into the equation and your days of cabin-luggage-only are gone forever. But keeping suitcase size and number to a minimum makes transfers a lot simpler. Experience says you never use half the stuff you take on holiday anyway and the bonus of one bag instead of three on buses and trains is well worth a bit of whittling to bare essentials.
2/7

Hire baby equipment on holiday
It started on the ever canny Costa del Sol and now it's everywhere. Baby equipment hire is big business and it's not limited to babies. You can arrange almost anything from buggies to toddler trikes and travel cots these days. The standard's very high because there's so much competition and companies cover most popular resorts and destinations – some even deliver. Not having to deal with prams and luggage and kids on the way to the airport could change the shape of the journey for the better.
3/7

  Book a taxi, but beware
Booking a taxi seems like a good idea. But you can ask for car seats, space for luggage, specific drop-off points or anything else, up to and including cashmere seat covers, and it won't matter. Taxi companies aren't listening because they're not airport transfer specialists. Picking you up, squeezing in the bags that fit and dropping you in the vicinity of departures is all they do. So if you're going down the taxi route: don't waste time making demands and manage your expectations.
4/7

 Call in a favour
This is the preferred option for a lot of families and if you have a night-owl, road trip loving relative, it can work. But it's a favour and if something goes wrong, and it often does, there's nothing you can say or do. Plus, you're likely to spend the entire flight worrying about whether your dad, brother, best friend got home safely on the fog-bound motorway at five am.
5/7

 Start your family holiday a day early
With an early start, young kids and all your assorted bags and buggies, you could think about staying overnight at the airport. On the plus side, you don't have to worry about missing your flight. All airport hotels have shuttles to and from the terminal building and being half asleep at check-in isn't too hazardous.
But this plan only works if you're prepared for the extra expense and you've the luxury of time at either end of your holiday. Accommodation within sight of a runway is never cheap, it applies the same 'captive audience' rates as airport currency exchange desks. And using up precious work leave to cope with transfer anxiety is tough to take.
6/7

 Book a holiday with built-in airport transfers
The misery of airport transfers isn't a secret and several operators offer packages and organise everything for you. Sounds wonderful? That's why the service falls into a luxury category and comes with a premium price tag. Make sure you know what you're getting and your transfer's family-centred. Otherwise you might as well save the cash and look for an alternative.
7/7

 Hire Family Transfers and breathe

Family Transfers are experts in taking families to and from airports in London and the Home Counties and from 2017 you can enjoy the same service from popular holiday destinations such as the Canary Island, the Algarve, Spain, and cities such as Edinburgh and Dublin.
Our large, seven-seater vehicles are designed to comfortably carry as much luggage and equipment as you need.
When you book, we listen. So your driver will be punctual, have the right car seats and a day and time specific journey plan to get you safely and calmly to your terminal on time.
On the return journey, Family Transfers are ready and waiting for you at arrivals. Because we know flying with kids is tiring and driving you home smoothly is as important to us as it is to you.
Getting a quote's quick and easy, just fill in the online form. If you have any questions have a look at the FAQ page on our website and if the answer isn't there, simply give us a call.
The words happy clients use most often to describe Family Transfers are: 'perfect', 'comfortable', 'smooth', 'prompt' and 'helpful'. They don't fully encompass our effortless and entirely family-friendly range of transfer services, but they're a very good start.