Sponsored Content

1/10

 Best for active families
YHA Poppit Sands, Wales
2016 is the year of adventure in Wales, and where better for activity-loving families to stay than this former inn overlooking the Teifi estuary? YHA Poppit Sands sits on five acres of private grounds which stretch all the way down to an outstanding beach. This section of coastline is a popular destination with surfers and body boarders, but also with seals, porpoise and bottlenose dolphins in the summer months.
The hostel offers doorstep access to the northern start (or end, if you prefer) of the Pembrokeshire Coast Path – in our opinion one of Britain's most beautiful coastal routes. Nicknamed the New Zealand of the Northern Hemisphere, this northern end is the highest and most dramatic section of the path. It passes some seriously impressive rock formations – highlights include the cliff folds and collapsed cave around Ceibwr Bay.
As well as wonderful walking, you'll find horse riding, boat trips, fishing and birdwatching all available in the local area. You'll find fantastic cycling trails here too, including a relaxed route that uses the disused railway line and follows the River Teifi. Follow the river further into Cardigan and you'll find an activity centre with staff ready, willing and able to escort you on canoeing, coasteering and climbing adventures.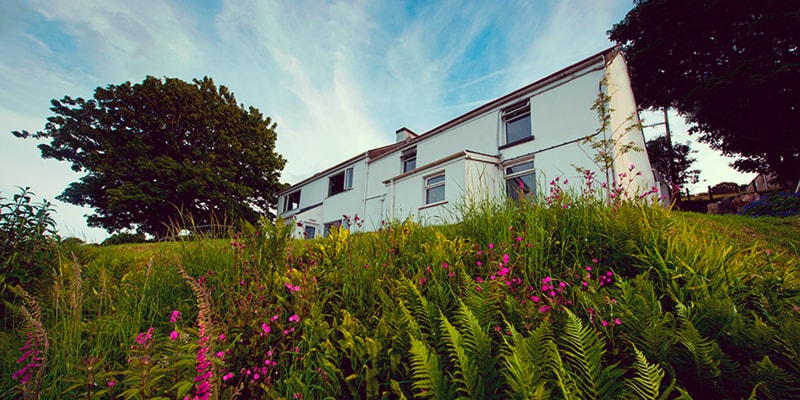 The hostel itself is a self-catering property with recently refurbished facilities – perfect for keeping costs down. Cook up a storm in the kitchen and then settle the kids in front of the dining room's large picture windows to watch the sun descend over the sea.
Family ensuite rooms start from £69 and sleep five, including a double bed. Alternatively, hire the whole place, sleeping 30, from £170.

2/10

 Best for a cultural trip
YHA Whitby
Coastal properties don't get much grander than this Grade I-listed mansion on the headland. Located right next door to Whitby Abbey, the hostel enjoys remarkable views of the ruins. Guaranteed to capture the imaginations of little ones, the monastic majesty of the seventh-century Abbey makes a magical backdrop to a wonderful weekend on North Yorkshire's Heritage Coast.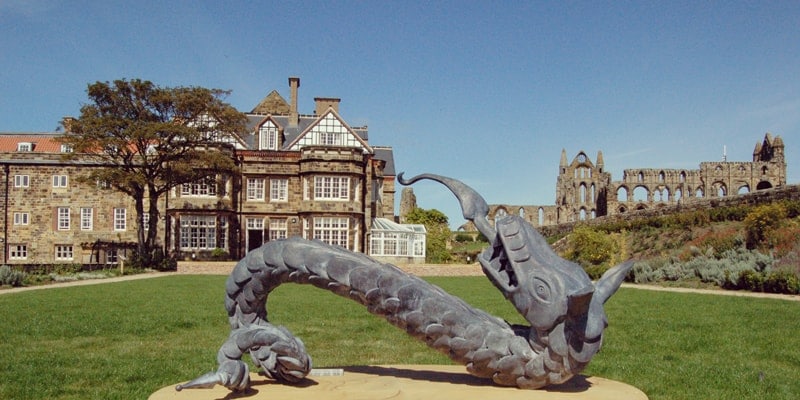 When you stay at YHA Whitby you'll enjoy free entry to the abbey – on a family ticket that's a saving of nearly £20. Beyond the Abbey you'll find the Church of Saint Mary, the graveyard of which will be familiar territory for fans of Bram Stoker's Dracula. From the church, descend the 199 steps onto the cobbled streets of the old town. You'll be met with quaint narrow streets filled with quirky shops and cosy cafes. For a taste of tradition visit Fortune's smokehouse and enjoy authentic Whitby kippers. Over the bridge you'll find the bright lights, amusements, candy floss, fish and chips and all round fun of the new town. Continue on towards the prom and don't miss a quick stop in the free entry RNLI museum.
Whitby has two beaches, one either side of the River Esk. There's a small sheltered beach to the east but the main attraction is the sweeping stretch of sand to the west with its colourful beach huts, deckchair hire and children's paddling pool.
There's only one way to end the day, and that's with fish and chips. Return to the hostel to sample hand-battered and freshly fried delights in the licensed restaurant. At many YHAs (and Whitby is one of them) kids under 10 eat free. Just purchase an adult meal and you'll get a child's meal for free.
Family ensuite rooms start from £39 and sleep between two and six people, including some with a double bed.

3/10

 Best for combining coast & city
YHA Brighton
Resplendent in Regency grandeur, the gorgeous YHA Brighton is within pebble-skimming distance of the sea and the city's most exciting places of interest. It's less than a minute's walk from the world-famous Brighton Pier, two minutes from the flair and flamboyance of the Prince Regent's Pavilion and three minutes from the popular Laines shopping area.
An artists' enclave, Brighton is awash with creativity, eccentricity and fun. In keeping with the verve and vibrancy of the city, the hostel's social spaces are decorated with student art – where better to start or end the day than its colourful café? The bedrooms are pretty fantastic too. Converted from the former Royal Court Hotel, the hostel has retained luxury features whilst losing the luxury price tag. Premium rooms have double beds and ensuite bathrooms, some with roll top baths and sea views. There's free WiFi throughout too.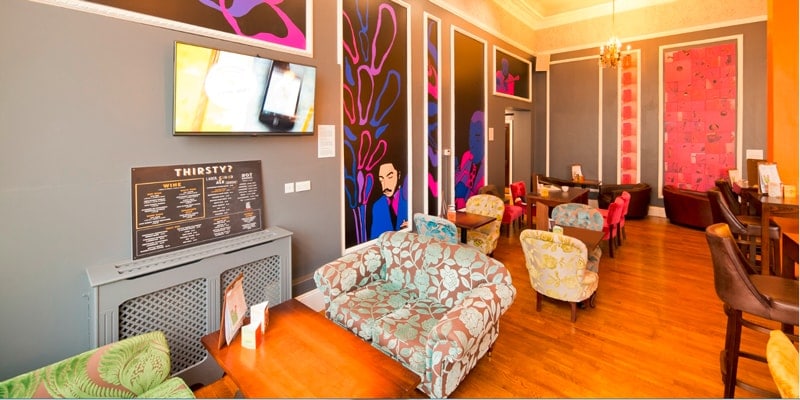 There's also plenty to explore beyond the hostel. First up on the must-visit list is Sea Life Brighton. Discover exotic sea creatures at the world's oldest operating aquarium. Next, jump aboard the recently reopened electric Volks Railway and enjoy the ride to Brighton Marina.
Back in town, acquaint the kids with the history of Brighton in the cultural quarter. Visit the Prince Regent's seaside palace to wonder at its bizarre but brilliant Indian, Chinese and Islamic-inspired design. Next door, the Brighton Museum and Art Gallery houses an interesting collection of exhibits ranging from the historical to the fashionable. Admission is free.
Lastly, take a stroll around Brighton's warren of narrow streets and you'll find plenty of weird and wonderful things to spend pocket money on. Don't miss Snooper's Paradise, North Laine; it's packed to the rafters with cabinets full of kitsch and collectable treasures.
Family ensuite rooms start from £25 and sleep between two and six people, many with double beds, plus singles or bunks, with sink and shower cubicle or bath.

4/10

 Best for peace and quiet
YHA Penzance
Escape to the Cornish coast and enjoy a well-earned rest in this beautifully restored Georgian manor house. The property has a three-star VisitEngland rating and boasts a TripAdvisor Certificate of Excellence. The hostel sits in beautiful gardens in a peaceful area of Penzance. At just 15 minutes' walks from the town and seafront, it's perfectly positioned for families looking to enjoy a little slice of idyllic Cornish life.
The hostel is only 1.5km from the rail station and this area boasts some of the very best coastal train rides in the county, making YHA a great choice for the environmentally-mindful. Catch the train from Penzance to St. Ives and within 25 minutes you'll be within a hop, skip and a jump of two beautiful Blue Flag beaches, historic streets and an abundance of art galleries – including the Tate and Barbara Hepworth Sculpture Garden. Alternatively, opt to feel the wind in your hair with a scenic open-top bus tour to see the area's sights. Tour highlights include Geevor Mine, Land's End and the famous open air theatre, The Minack.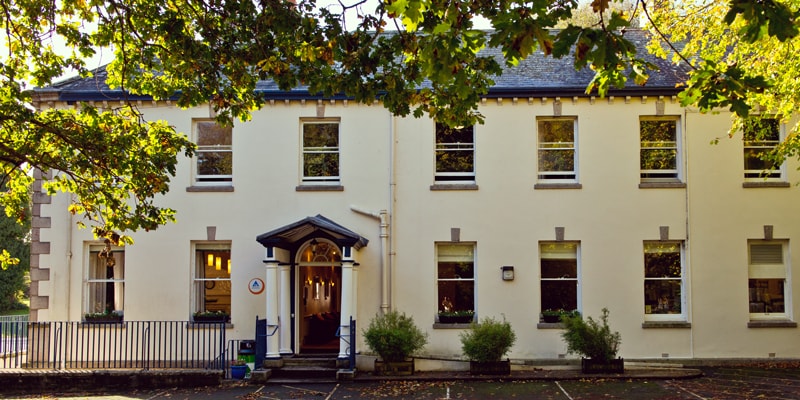 Closest to home, St Michael's Mount is a must visit. Steeped in Cornish myth and legend, the tidal island offers day-trippers a plethora of things to see and do. Children interested in history are in for a treat at the medieval castle, while budding horticulturalists will marvel at the rare exotic plants in the sub-tropical gardens.
No trip to Cornwall would be complete without a visit to The Eden Project to wander through the world's largest indoor rainforest. Take a family stroll along the aerial walkway to weave among the trees, get an adrenaline rush on the SkyWire zip line, or feel a little scared at this summer's dinosaur invasion.
Private family rooms start from £29 and sleep between two and six people, including some with a double bed. Bell tents offer space for five people, including a double bed, and start from £39.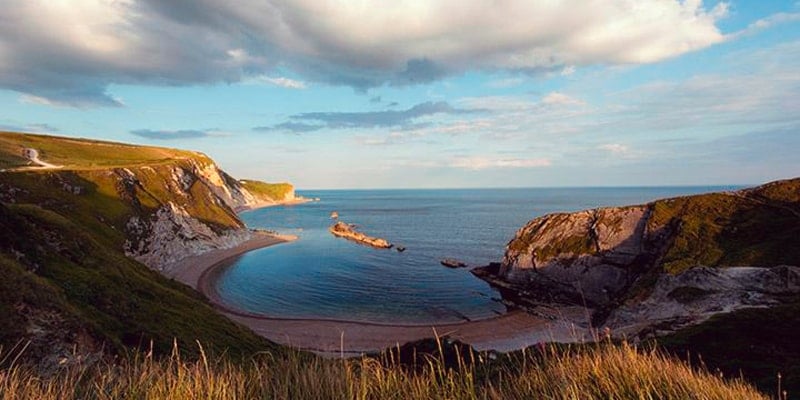 5/10

 Best for a traditional seaside break
YHA Swanage
For a good old-fashioned holiday by the sea, visit Dorset. Just a few minutes' walk from the lively town centre, this elegant Victorian house offers fine views across the bay and ready access to Swanage's award-winning Blue Flag sandy beach. Spend relaxing days building sandcastles, paddling in the sea and sampling Purbeck ice cream. Indulge in a little Great British seaside nostalgia and take a stroll along the restored Victorian pier; there you'll find an exhibition showcasing everything from the town's maritime history to original (and still playable!) Edwardian gaming machines.
If you like a dose of adventure with your seaside escapes, Swanage is superb for scuba diving. You'll find Britain's first dive school still trading on the pier – one of the few sheltered sea diving sites on the south coast and the perfect place for beginners to dip a tentative toe. Three-hour taster sessions are available for children aged 12+.
Many people visit Swanage for the stunning scenery. The surrounding area is a designated Area of Outstanding Natural Beauty. The South West Coast Path passes by Swanage; this 630-mile route is ranked among the world's best walks and you'll find sections suitable for all levels of walking and all ages. If you have any wildlife enthusiasts in your family, the area's biodiversity is bound to impress. Just a mile south, Durslton Country Park is a paradise for wildlife and its 280 acres boast 33 species of butterfly, 250 species of bird and 500 types of wildflower.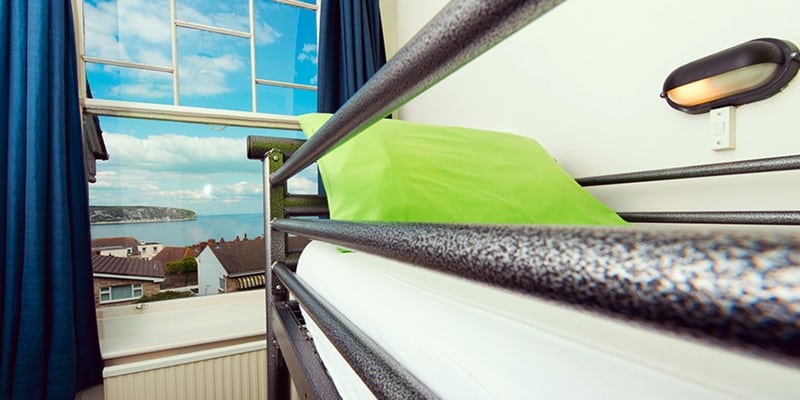 Back at your sea-facing hostel, you'll find plenty of space for the family to spread out. There are two huge social spaces on the ground floor. The wood-panelled lounge has a TV, sofas, armchairs and a take-one-leave-one bookshelf while the den has board games, free WiFi connectivity, desks and chairs.
Private family rooms start from £29 and sleep between two and six people, with shared toilets and showers. Alternatively, hire the whole place, sleeping 44 from £275.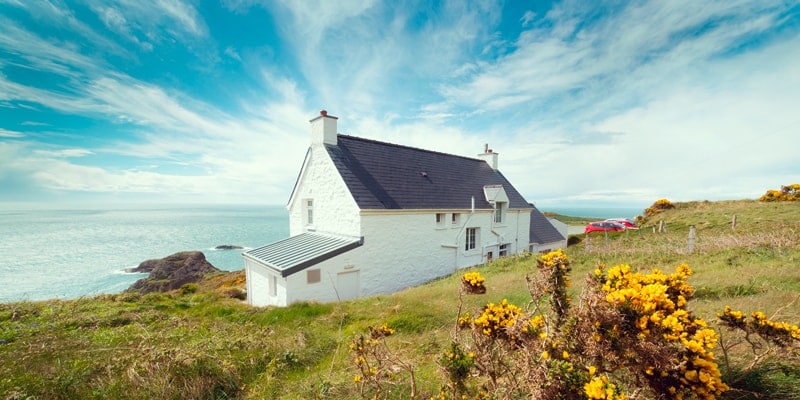 6/10

 Best for sea views and sunsets
YHA Pwll Deri
Peerless panoramic sea views await you and the family at this fantastic cliff-top cottage on the stunning Pembrokeshire coast. Recently refurbished to a high standard, this property has some serious wow factor. It is self-catering only and six miles from the nearest shop – a real hidden gem – but, with sunsets and scenery that have to be seen to be believed, why would you want to share this place with anyone else?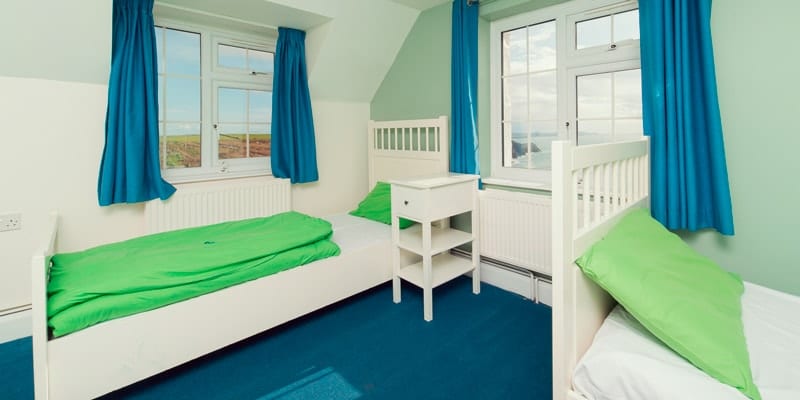 If you're a family of keen walkers, the Pembrokeshire Coast Path passes just 500m from the front door. Volcanic cliffs, undulating sections, rocky outcrops and wild blazes of heather characterise this stretch of coast. Begin gently with the three miles to Strumble Head. Here, the headland juts out into the Irish Sea and is home to a lighthouse. Binoculars at the ready, this is one of the best places in Wales to watch migrating sea birds.
If legs are too little, opt for the easier option of using the coastal bus service. The Strumble Shuttle and Poppit Rocket services run pretty parallel to the path and connect all the holiday hotspots along the way. Travel east to spend a leisurely day wandering around the picturesque coastal towns of Fishguard and Newport. A further five miles away you'll find the fascinating Castell Henllys with its reconstructed Iron Age roundhouses built on the site of a 2,400-year old hill fort.
If it's beautiful beaches and watersports you prefer, then head west. The cathedral city of St David's is stunning and its coastline is brilliant for beginners looking to give coasteering, kayaking or surfing a go. Expansive Whitesands Beach is gorgeous and a great place to watch canoeists, surfers and body boarders compete to catch the best waves.
Family ensuite rooms start from £36.50 and sleep two or four, some with double beds. Alternatively, hire the whole place, sleeping 28 from £140.

7/10

 Best for budding explorers
YHA Portland
Fancy an adventure 185 million years in the making? Take a trip to the Jurassic Coast. A World Heritage destination, the geography is fascinating and the landscape surprising. Turquoise water, white sand, yellow shingle, lush green grass and wild flora and fauna give the area an almost tropical quality.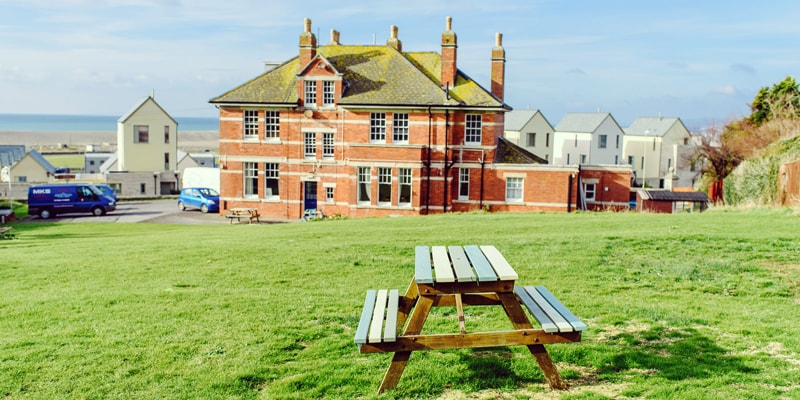 YHA Portland is a huge red brick house situated at the northern tip of the limestone isle. It enjoys spectacular views over Lyme Bay and Portland Harbour, while five miles away you'll find Weymouth's fine Georgian seafront and safe paddling beach. It's an excellent place for traditional seaside breaks on the south coast.
Activities abound here. Portland is the gateway to an array of outdoorsy adventures including climbing, sailing, diving, wind-surfing and sea kayaking. If you prefer keeping your feet firmly on the ground, you'll find plenty of great walking routes too. A stroll around the King Barrow Quarries is hard to beat. The site hasn't been worked for 100 years but the old quarrying methods have left behind a wealth of geological interest and a haven for rare plants, butterflies and wildlife.
Other very visit-worthy attractions on the extraordinary isle include Henry VIII's coastal fortress, the 60 hidden sculptures in Tout Quarry, and the shipwrecks, fossils and oddities on show at Portland Museum.
YHA Portland operates a Supper Club evening menu. YHA has a long tradition of encouraging travellers to meet each other, and where better to trade tales of the day's adventures than around the communal dinner table? As with other catered hostels, children under ten eat free. Dinner is served at 7pm.
Private family rooms start from £35 and sleep four or six in bunk beds. Alternatively, hire the whole place, sleeping 30 from £135.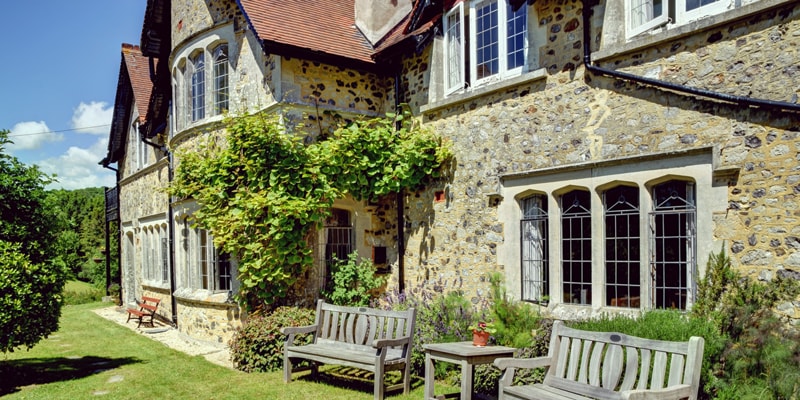 8/10  

Best for rock poolers and fossil hunters
YHA Beer
Find your little piece of heaven in east Devon at YHA's Arts and Crafts house. Brimming with child-friendly features like private grounds, a cosy TV lounge and a drying room to hang out muddy/sandy kit or park mucky wellies – Beer is a light, airy and spacious country house on the edge of a quiet fishing village. There's camping here too – you can either pitch your own tent in the garden or upgrade to a glamping experience with one of our pre-pitched and furnished canvas bell tents.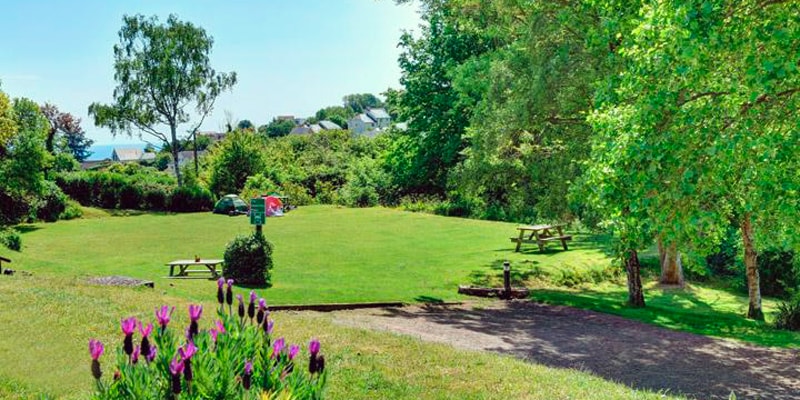 The nearby beach is brilliant for safe sea swimming. And there's the opportunity to spend a lovely afternoon taking a pleasure cruise around the bay in a self-drive wooden motor boat. But the real attraction of this holiday destination (for kids at least) is the chance to hunt for fossils on the Jurassic Coast. Charmouth beach, near Lyme Regis, is your best bet. It's safest and is renowned as the most likely place for novices to pick up their own prehistoric treasures.
If you're heading out for a day of rockpooling and dinosaur discovery, your explorers will need sustenance. The hostel will be happy to make up a packed lunch for you. Just let them know in advance and they'll make sure it's ready to go when you are.
If you have any railway enthusiasts among you, don't miss a ride on the Beer Heights Light Railway. Located high on a hillside above Lyme Bay, you'll be hard pressed to find a better view from a miniature choo-choo. The Pecorama Pleasure Gardens site also boasts a model railway exhibition and shop, plus an indoor soft play area, outdoor playground and crazy golf.
After a busy day, it's time to head home and (for the adults) a well-earned drink from YHA Beer's licensed bar.
Private family rooms start from £39, and sleep four, five or six people. Some rooms contain a double bed, and one is ensuite. Alternatively, hire the whole place, sleeping 38 from £234.
Bell tents offer space for five people, including a double bed, and start from £75.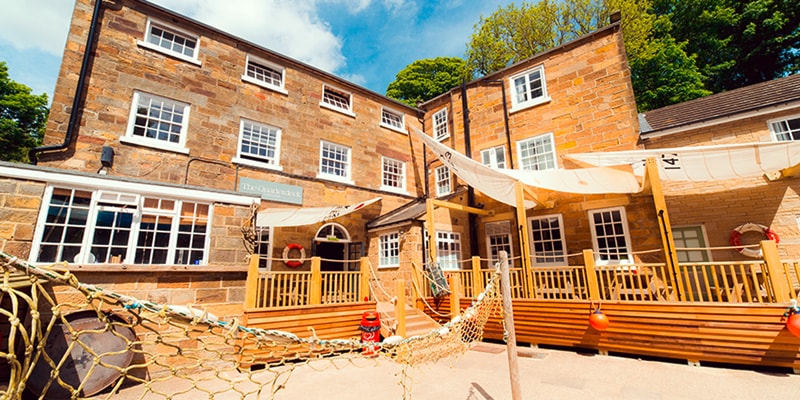 9/10

 Best for imaginations to run wild
YHA Boggle Hole
Bursting with character and charm, this quirky treasure of a hostel is a real one-off. The hostel is located in a former smugglers' cove and takes its name from the boggle monster, a legendary house elf and mythical celebrity around these parts. Expect a nautical but very nice theme throughout, a smile-inducing surprise around every corner, and a thoroughly unforgettable holiday on the North Yorkshire Coast. A firm family favourite, it's ideal for adults looking for rest and relaxation; and for the kids – well, with doorstep access to the beach, where could be better?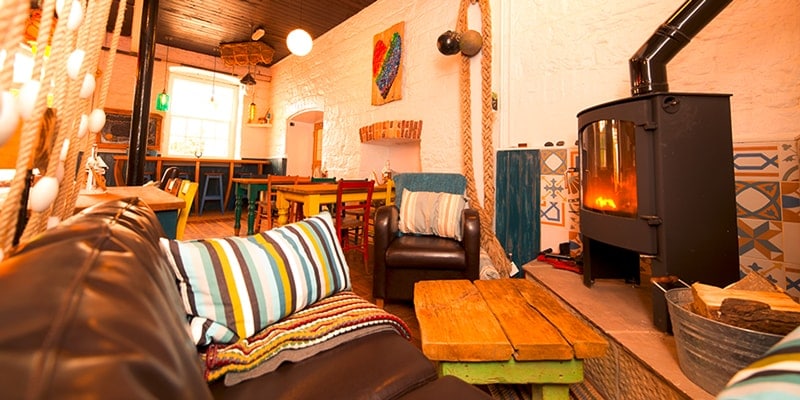 Straight down the small jetty and you're onto the beach to build sandcastles, paddle in the sea, hunt for fossils and collect driftwood to craft into a souvenir (the hostel has a bunch of examples to copy). Take a stroll up the beach and within minutes you'll reach the delightful fishing village of Robin Hood's Bay. Built on a steep hill, the village's labyrinth of cobbled streets are virtually traffic free, lined with charming stone cottages and dotted with friendly pubs, cafes and second hand bookshops.
If the tide is with you, venture further round the bay to discover a real life shipwreck! The trawler SARB-J came to grief in 1994. The crew were rescued but the boat abandoned to the sea. It now lies on its side beneath Ness Point, a rusting relic on the rocky shore to the north of the bay slipway.
If the weather is against you, keep the kids entertained with our in-hostel treasure hunt, games and dressing up chest. And in the evenings, the hostel's Quarterdeck café, with its log burning stove, three-course evening meal menu and licensed bar, makes for as cosy a snug as any smuggler could wish for.
Family rooms start from £49 and sleep between two and six people. Ensuite rooms sleep three and have a double bed plus a single. Other family rooms share toilets and showers, some between two rooms.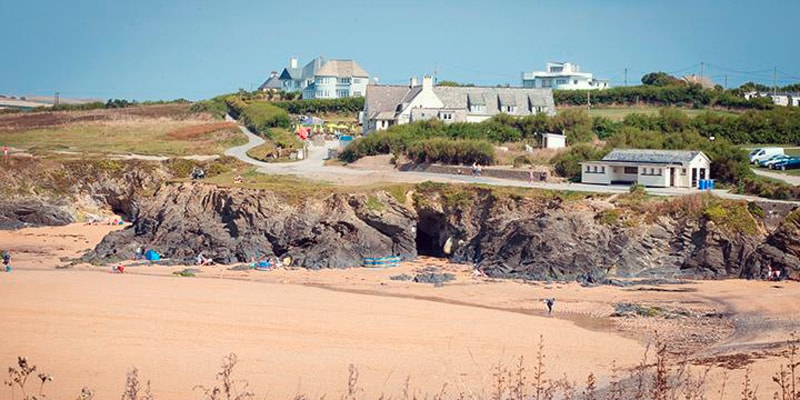 10/10

 Best for families with teens
YHA Treyarnon Bay
Beach bums prepare to find your holiday haven in Cornwall. Whether you come for the surf, the swim, the sunsets or the scenery, you won't want to leave. Virtually on the beach, this hip hostel offers a laid-back atmosphere, good food, an ice cream shack, fantastic campsite and a well-stocked bar. There's always something going on here – whether it's a music gig, watersports weekend or a beach BBQ.
Treyarnon Bay itself is located in an Area of Outstanding Natural Beauty, meaning a walk in any direction guarantees a gorgeous family photo opp. Take to the South West Coast Path for an awesome view from the cliff tops or go and explore the shore at low tide. The beach here is famed for its rock pools, including a huge one that forms a natural swimming pool at the base of the low cliffs by the hostel. Teenage holidaymakers have flocked here for generations, and it's easy to see why.
At mid to full tide, the surf at Treyarnon is at its best. Hop aboard a body board or pick up a surfing lesson or two with our friends at Harlyn Surf School. The YHA staff will be happy to put you in touch. Wherever you go in the YHA network, hostel teams are a great source of top tips and your first port of call for discounted tickets to local attractions.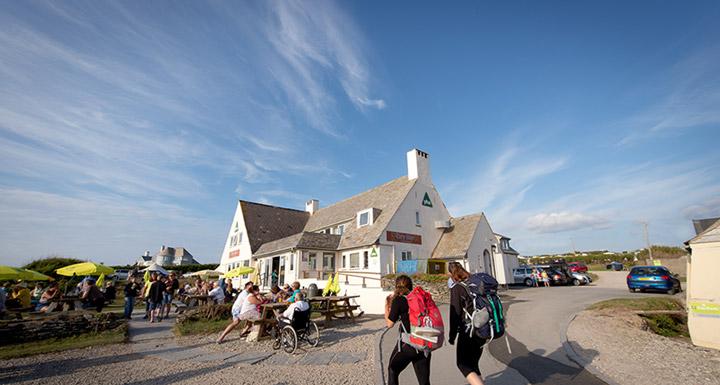 YHA Treyarnon is located just four miles from Padstow, half-an-hour's drive from Newquay and is 45 minutes away from the Eden Project, where, uniquely, YHA has onsite accommodation facilities too. Perfect if you fancy an onward journey to the Cornish Riviera. Bliss!
Family rooms start from £29, and sleep between three and six people. Some rooms are ensuite and have double beds. Bell tents start from £79 and offer space for five people, including a double bed, whilst premium bell tents sleep four people and have the addition of a woodburner. Alternatively, hire the whole place, sleeping 68 from £599.