Sponsored Content
It's never too early to introduce kids to the workings of Parliament. But how do you go about engaging the next generation of voters well before they're on the electoral register? That question's now asked and answered thousand of times a year on fun family tours around the Houses of Parliament. Entry into the hallowed halls is an adventure in itself, and even well informed parents can prepare to be entertainingly educated.
Think nothing can surprise you about Parliament's goings on? Here are just seven astonishing facts about this intriguing building.
 1/7

 The Queen is banned from the House of Commons Chamber

One of the best loved Houses of Parliament tales is the one about reigning monarchs being banned from the House of Commons Chamber. This royal exclusion ruling dates back to 1642 and, if Queen Elizabeth II wants to blame someone, she only has to look as far as King Charles I.

What kind of royal rowdiness would you have to get up to deserve an outright, no exception, total ban from the House of Commons for centuries? There's a sneaky hint in the word 'royal', but if kids want to know the full story in all its gory details, they have to visit the Chamber themselves: fortunately, that's allowed.
Why are kids allowed where Kings and Queens aren't? Choose any one of the Houses of Parliament Children's Tours and find out.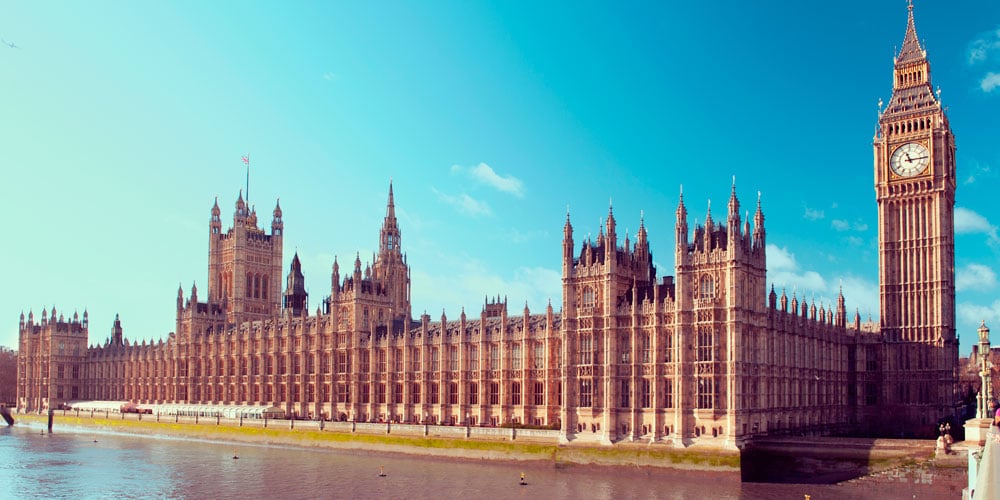 2/7  

House of Commons Chamber doesn't have enough seats
How crowded the House of Commons Chamber occasionally looks and sounds on TV during Prime Minister's Questions (PMQS) is down to political passion and a shortage of space: there are 650 MPs but only 427 seats.
Keeping things crushed is an age-old tradition and, even when there was opportunity to expand after the Second World War rebuild, Winston Churchill himself vetoed the plan because he preferred a small chamber to help keep the debates intimate and lively.
The Houses of Parliament Family Guided Tour gets kids close enough to count the famous green leather seats in the House of Commons chamber.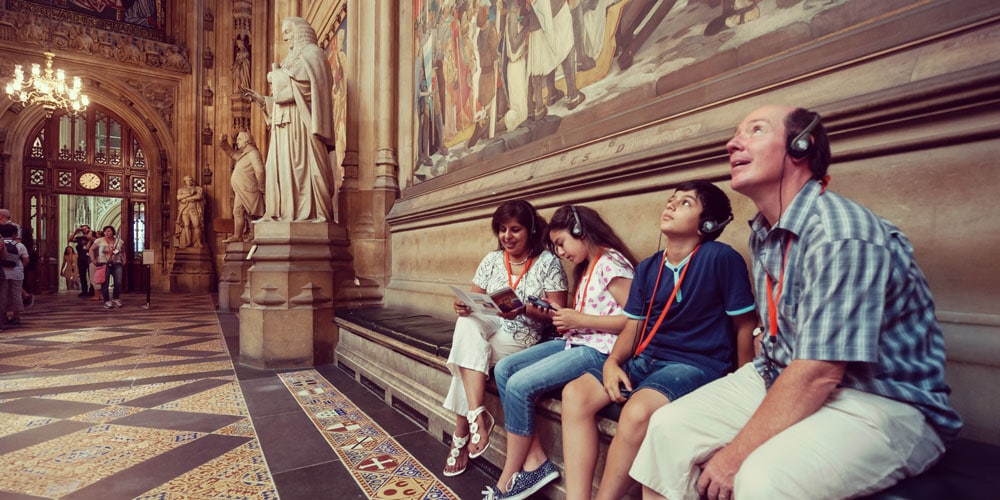 3/7  

The House of Commons Chamber used to be in St. Stephen's Chapel

Why do MPs sit in rows across from each other during debates? It's another tradition dating back centuries to the days when the House of Commons Chamber was St. Stephen's Chapel, and the only available seats were in choir stalls, on either side of the aisle.

The chapel burned down in 1834, but St. Stephen's Hall now stands on the original site. And, although it's no longer the official House of Commons Chamber, keen eyed kids will be able to spot some reminders of the past incorporated into the Hall's design. Quick hint: the clues are on the floor, made of brass and there are plenty.
To find out more take the Houses of Parliament Audio Tour and learn exactly how the past is never forgotten in St. Stephen's Hall, or anywhere else.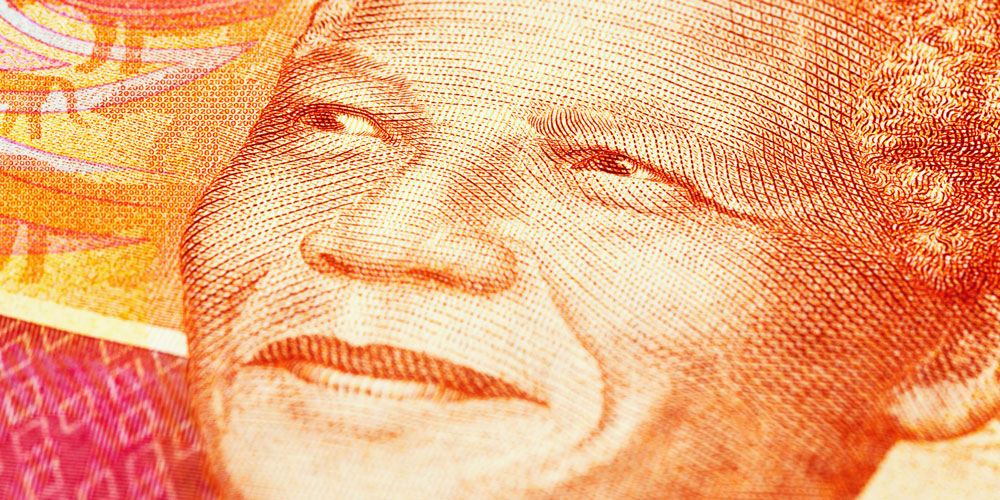 4/7

 Nelson Mandela has a commemorative plaque in Westminster Hall

Westminster Hall is 900 years old, the oldest building in the Houses of Parliament and the only one to emerge from the devastating fire of 1834. It's the setting for grand events and it's the only place big enough for all the MPs and Lords to be addressed together.

The honour of giving a speech here has been bestowed on quite a few heads of state, but only one non-royal has ever spoken twice: Nelson Mandela, Former President of South Africa, who spoke in 1996, and again in 2003. Kids can see his brass plaque embedded in the floor. Most other plaques commemorate the Hall's more sombre function. Can you guess what that is? If it's any help, the last time it was used for this purpose was March 2002.
Visit Westminster Hall with kids, find the answer and reward yourself with Houses of Parliament Afternoon Tea.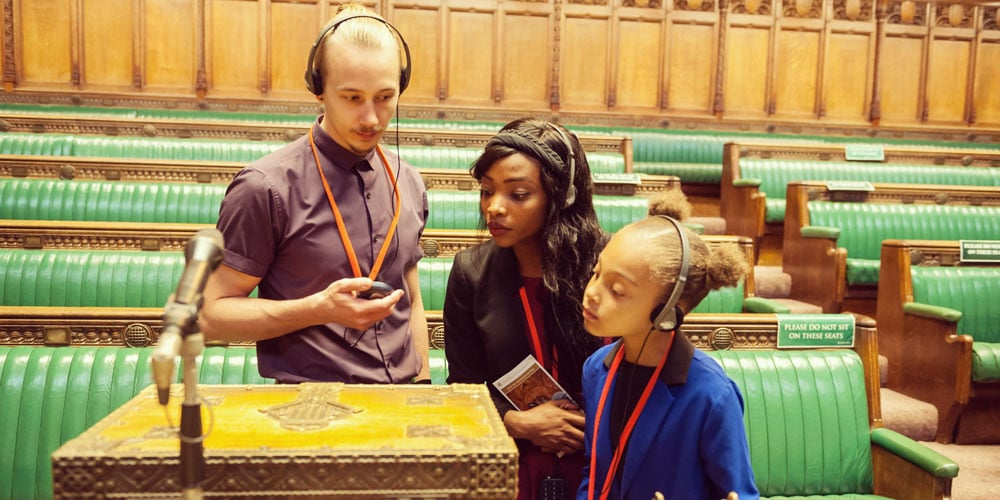 5/7

 When a Division Bell rings, MPs only have 8 minutes to vote

Another one of the quirky traditions designed to keep politicians on their toes is the ringing of the 'Division Bell'. When it's time to vote in the House of Commons this legendary sound starts the countdown and every MP, wherever they are, has to make it to the Chamber in exactly eight minutes. If they don't, they'll find the Lobby Doors slammed shut and not a single excuse will open them.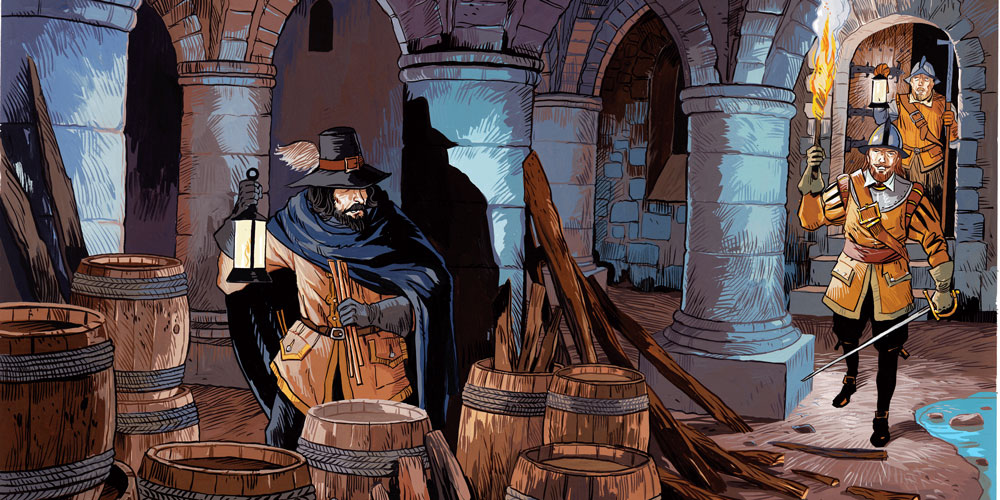 6/7  

Guy Fawkes was discovered down in the basement

There are plenty of myths and legends about Guy Fawkes: foiled Gunpowder Plotter and Bonfire Night inspiration. According to most contemporary historians, he wasn't even the mastermind, just the man tasked with crawling under the Houses of Parliament and lying in wait with 36 barrels of explosives on November 5th 1605.

One thing that's known for sure is that he was hidden beneath a room you can still visit today and when kids find out which one it is, be ready for the look of sheer astonishment on their faces.
What lies beneath one of the world's most recognisable buildings? All can be revealed on a Houses of Parliament Audio Tour.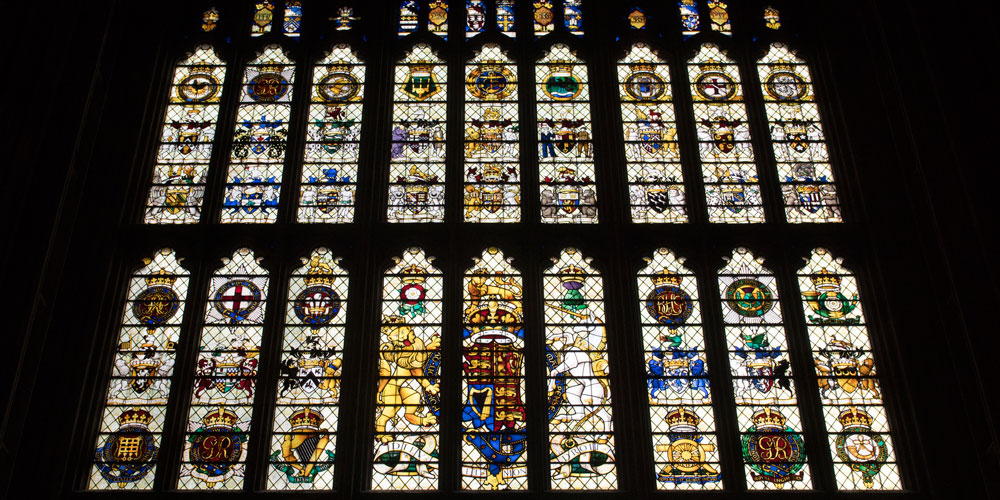 7/7

  There's a purple rhino in Westminster Hall

If the brass floor plaques, immense wooden ceiling, and tales of the great and good, who've addressed audiences here, are not enough, Parliament's hidden purple rhino never fails to amaze.

He doesn't reveal himself easily so hunt for clues in Westminster Hall and when you give in – which you will – you'll be surprised to find out where he lives.

  
Good to know
Why not follow your family tour with an afternoon tea? Adults can take traditional tea, whilst the little ones tuck into Big Ben biscuits, chocolate cake pops and seasonal fruit jellies in a room overlooking the Thames. Tea prices are in addition to the price of a tour ticket and must be booked in advance. Adults: £29: Children (recommended up to age 12): £14.50
Family Audio Tours: One child (5-15 years) enters free with a paying adult. £7.50 for each additional child. £18.50 for adults.
Family Guided Tours: Children enter free. £18.50 for adults.