Fabulous family walking holidays
Sponsored
Walking is a wonderful all-round family activity that doesn't need expensive equipment or specialist training, gets everyone involved in the fun, and has almost no age limits.
That's not a revelation to HF Holidays, who're not only the UK's leading expert in walking holidays, they've now been responsible for creating 'exceptional walking experiences in beautiful locations' for over 100 years. It's that know-how which makes their family-friendly walking holidays so extraordinary, and the latest collection for 2019 could very well be the best yet: plus every one fits perfectly with UK school breaks.
Have a closer look at all the other differences between going for a family walk and heading off on a Family Walking Adventure with HF Holidays.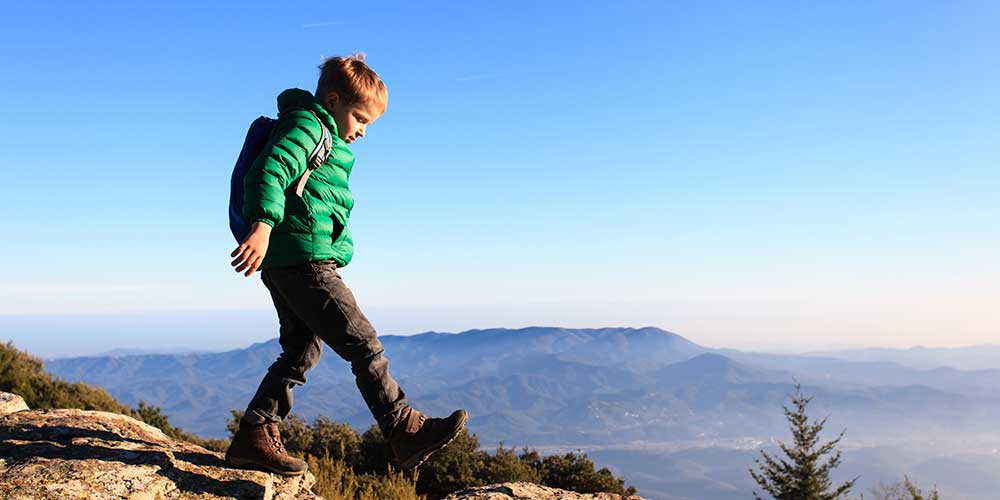 1/7

Awesome walking holidays with seriously good fun leaders

You can walk for miles in the UK without coming across anything more automated than an e-bike. There are still huge swathes of moor, dale and glen that come close to wilderness landscape, not to mention an all-encompassing coastline and hills just about everywhere. It's probably not an exaggeration to say that HF Holidays have explored every route, uncovered hordes of secret paths and little-known nooks and crannies, and delved into as close to the great unknown as you're likely to get on a relatively small island, which definitely makes them the UK's undisputed walking experts. But it's what they bring to walking holidays beyond the walks themselves that makes them such a good choice for families – especially if it's your first time thinking about more than a light local ramble with kids.

For a start, HF Holiday leaders are hugely experienced with a genuine passion for walking that's unmistakeable. They're also incredibly knowledgeable, warm and friendly, entertaining and heroically skilled at motivating and encouraging kids. They keep fun levels topped up at all times – nobody ever forgets it's a holiday, not an endurance test. And all walks are carefully graded, which leaders are very aware of when it comes to setting the pace, having regular rests and packing in plenty of interest – their vast local knowledge comes in very handy for scoping out shy wildlife and season-specific natural phenomena.

Each HF Holiday gives you a choice of up to four walks every day, so you can start with some easy strolls to get kids into the way of things and slowly build up to more ambitious hikes and climbs. If you're more experienced, going straight for bigger challenges is always an option. And when you've no clue about what walks will work out best for everyone, you've plenty of expert assistance and advice on hand to help you make the right choice.