Sponsored Content
Where can tired parents go to entertain their children, assured of rest themselves? How do you guarantee a happy holiday for all, which ticks everyone's boxes? We've hand-picked three of the best Club Med resorts ideal for families with babies, kids and those hard-to-please teens.
Exotic locations, relaxation, thrilling sports, all-inclusive accommodation, and novel entertainment are the essential ingredients of the Club Med spirit. Since its creation, the group has left no towel unturned to adapt its holidays to best meet our demanding expectations, whatever age – its goal is fun for all. We decided to take a look behind thescenes.They've done everything in their power to ensure the comfort and well-being of parents and children. The rest is up to us.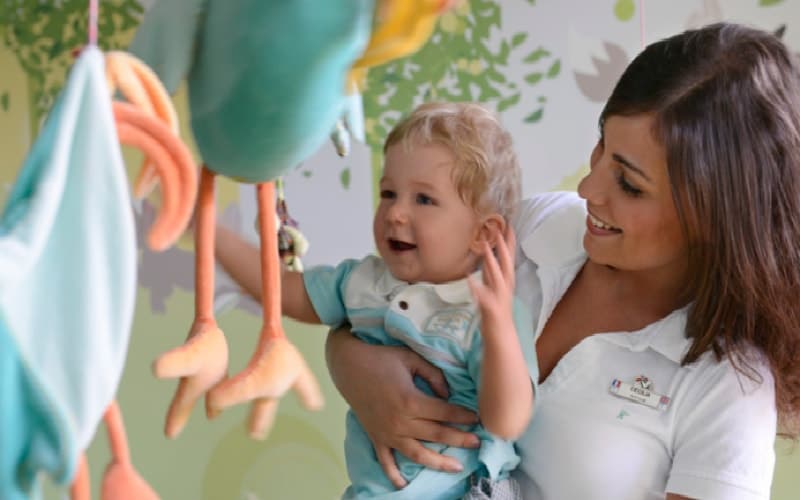 Best for… Babies
Where? Just behind the city of Cannes, the Valbonne plateau reveals an intimate side of Provence, with a harmonious succession of olive groves and fragrant pine forests.
Why go? There has never been a better place to treat your little ones like that. Opio en Provence offers for the whole family an unforgettable experience. Baby Club Med® is the perfect heaven for them, safe in the experienced hands of their dedicated G.O; they will be learning activities and motor skills with games and animation. From crawling, climbing and slidingat Baby Gym to dedicated meal at Baby Restaurant or Baby Corner, everything is tailored to meet their special and precious needs. And while some are being cherished, you can perfect your service on the tennis court or catch the bar on the flying trapeze under the expert tutelage of the Club Med team.
Accommodation & facilites: Provençal-style architecture laid out in a traditional setting of narrow streets and shady squares houses rooms decorated in warm earthy tones. It focuses primarily on family fun and sports with a fabulous 9-hole golf course, three swimming pools and tennis courts. It's also a place for pampering in the peace and harmony of the Spa by CARITA – a paradise for the senses.
Activities
At Baby Club Med® (from 4 to 23 months)
It's a gentle start for little ones who remain safe and happy in the experienced hands of the dedicated baby-care staff. The focus is on early learning activities and motor skills during Baby Gym sessions and walks in the fresh air. Toddlers learn to be creative with art; express themselves during the musical awareness sessions and story times; and play games.
All baby-care necessities are available in the bedrooms including a cot, changing mat, baby bath, high chair and bottle-warmer. Sweet and savoury baby foods are de rigour in the Baby Zone, which is equipped to prepare babies' meals.
Extra factor
The Baby Gym is a super area to explore movement – crawling, climbing and sliding – on fun circuits created especially for them. Run by G.O®, as part of the children's club activities.
The Baby Feeding room is open 24 hours a day, providing all the utensils necessary for preparing meals: mixer, sterilizer, microwave, fridge, and bottle warmer, along with mineral water, fruit, and long-life milk. The only thing you'll need to pack is your preferred baby formula.
The Baby Restaurant menu is adapted to children's nutritional needs by a team of dedicated chefs. GO®s takes are entirely responsible for lunch, but parents can share this moment with their children if they wish.
The Baby Corner in the resort's buffet restaurant offers a special service for babies, with sweet and savoury baby foods and all the equipment for preparing your baby's meals.
The private baby-sitting allows parents total freedom and is currently priced at 19 Euros per hour and per child for children between 4 months – 7 years old.
The lowdown
Provence has a Mediterranean climate, with hot, dry summers with less than 60 days' rain per year. From the end of May to the end of June, temperatures average 26°C, and climb to a maximum of around 35°C. April and October are the wettest months.
Nearest airport: Nice
Transfer time: around 30 minutes from Nice airport
Prices from: £619 per person (including flights & transfers)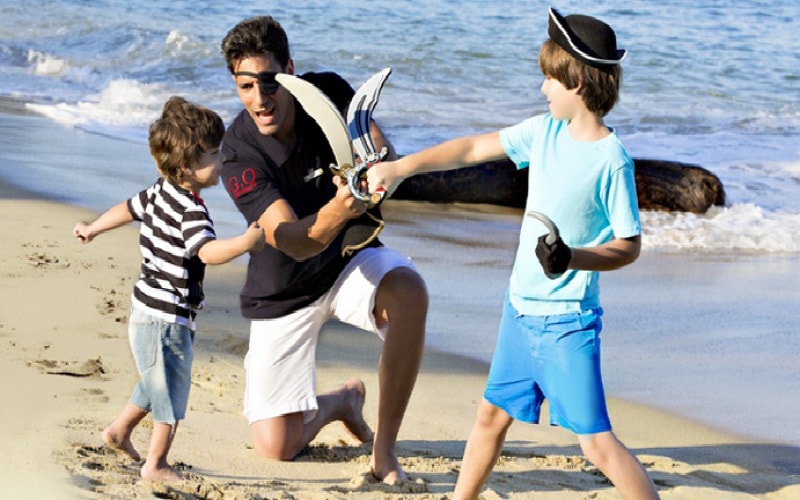 Best for… Kids
Where? Da Balaia stands on a deep-red cliff in southern Portugal overlooking magnificent white sand beach just 50 metres from the resort – an ideal wellness destination for the whole family.
Why go? Rediscover family life, with activities for your little ones and activities made just for you. Dedicated areas specifically designed for their needs, equipment designed with a view to comfort and safety, welcome to Mini Club Med®. And while your kids enjoy tennis or group games activities, you can perfect your swing at the Golf Academy or enjoy one of the Algarve's prestigious courses. Any plans for the evening? You can watch with delight as your kids perform a show full of fun and unforgettable memories.
Accommodation & facilities: The resort consists of 372 rooms divided between three hotels, which are connected by glass walkways. The 11-storey Hotel La Tour faces the pool, compared to the four-storey Hotel Pyramide building, which has some two- and three-storey wings situated close to the tennis courts. The comfortable six-storey Hotel Golf is some distance from the centre of the resort, near to the golf clubhouse. All buildings have lifts.The Resort's new look, courtesy of Didier Gomez, enhances the experience of total well-being and the restaurant's vast windows flood the dining areas with light.
Activities
At Petit Club Med® (2 to 3)
This is a fun and spacious premises with plenty of outdoor space for toddlers and their friends, with a great range of activities designed to introduce them to new experiences. Daily activities include walks, gym sessions and water games; painting, collage, and herbariums; dressing up, make up, fashion shows, and puppets; along with outdoor games. In the evenings there's songs, games, nursery rhymes, and shows.
At Mini Club Med® (4 to 10) – new for April 2015
This "new generation" Mini Club Med® treats children to a great new experience promising fun, laughter and thrills, with three dedicated spaces for creation, expression and games. There are sports and activities for each age group including: golf, tennis, mini-football, table tennis, and archery; nature activities (e.g. Clean Art Planet), art and crafts; dance, and rehearsing and taking part in shows. After dinner with their friends, children can enjoy specially devised evening activities.
Extra factor
The Baby Gym is a super area to explore movement – crawling, climbing and sliding – on fun circuits created especially for them. Run by G.O®, as part of the children's club activities.
The Clean Art Planet at Mini Club Med® allows children to raise their awareness of the environment. This original activity focuses on recyclable waste (cups, straws, corks, etc.) from the Resort's kitchens and bars which are used in a series of workshops focusing on art and colour, putting emotion in the limelight rather than right and wrong!
Once the objects have been collected by adults, sorted, washed and arranged according to colour, the Mini Club Med® can get on with the creative side of the activity, during which the children invent objects and stories, do photography, create large-scale workshop art and put on exhibitions. The activity is run by our dedicated G.O®s
The Pyjamas Club® is a group babysitting service that enables parents to leave their children with a team of experienced and qualified G.O®s in a dedicated area with all the necessary comforts (beds, couches, video area, etc.).
The lowdown
The best seasons are Spring – especially between the end of April to the end of June – and autumn – between September and the beginning of October. These two periods are sunny with occasional rains. Temperatures are very pleasant. To enjoy the sea, the warmest months are July and August. In winter, temperatures remain very mild in Lisbon and on the whole Atlantic side. Bring a pullover for the evenings from September to May.
Nearest airport: Faro
Transfer time: approximately 45 minutes from Faro airport
Prices from: £539 per person (including flights & transfers)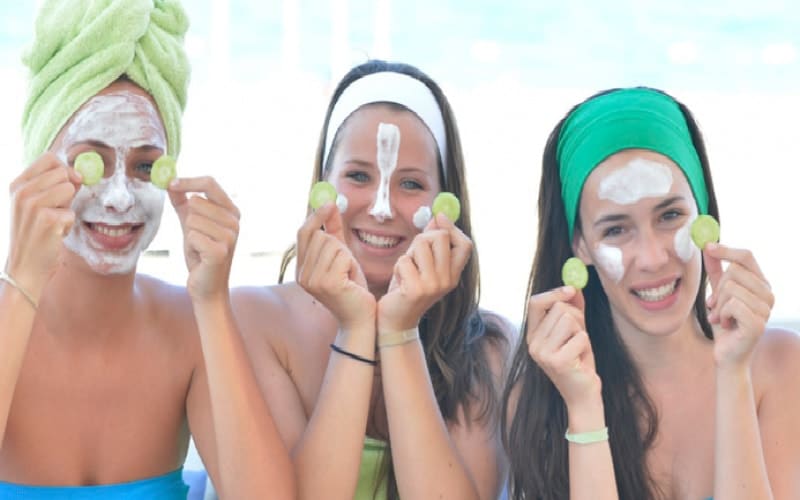 Best for… Teens
Where? In Turkey, close to Antalya, Palmiye nestles around a vast beach between the wild peaks of the Taurus Mountains and the warm, sparkling blue sea.
Why go? This Club Med Resort will fulfil everyone's holiday desire. Children and adults alike can pick and mix activities to create the perfect combination between sports, relaxation, partying, fitness and discovery.
Flying trapeze with circus, tennis, sailing or water skiing and wakeboarding, there is a school for every wish. While your active ones enjoy sport activities at Club Med Passworld®, you can just relax on the fine stretch of beach (800 metres long) or by the quiet pool. Keen to discover Turkish's culture and wonders? Strolling through Myra and vibrant Istanbul are popular alternative options.
Accommodation & facilities: The hotel looks out onto the Mediterranean surrounded by bungalows sitting in the shade of a pine grove: two complementary atmospheres for a great family Club Med, which is home to a vast array of land and sea sports, with something for all ages. It's a dream environment to unwind and put yourself in the expert hands of the Club Med Spa by CARITA*. The Resort offers a wealth of places to explore in a sun-drenched land at the gateway to the Orient.
Activities
At Club Med Passworld® (11 to 17)
Exclusive, contemporary spaces specially designed for teenagers, provide the perfect meet up point with a host of propositions (and zero obligations) in the company of a dedicated G.O®. Sports activities include the flying trapeze, tennis, sailing; creative activities cover everything from make up to graffiti; and artistic activities put on dance, shows, and crazy signs. There are also hiking excursions, picnics, camping, on the beach movie nights, beach parties, films, and shows.
Extra factor
Teen Spa. Club Med Spa by CARITA proposes specific beauty treatments for teenagers (excluding massage), at set times in the day, to introduce them to the world of wellness. It's a popular activity experienced with mum or friends.
At Club Med Passworld®, there are also hiking excursions, picnics, camping, on the beach movie nights, beach parties, films, and shows.
The lowdown
Located to the west of Antalya, protected by the Taurus Mountains, the region has 300 days of sun per year, and pleasant temperatures all year round.
Nearest airport: Antalya
Transfer time: around 45 minutes from Antalya airport
Prices from: £699 per adult (flights and transfers included)