Sponsored Content
The idea of a family adventure holiday is wonderful. But much as the thought of throwing caution to the wind and releasing your inner free spirit is appealing, common sense has to come into play too. Does that mean you're stuck with dull until the kids aren't kids any more? Not according to Abercrombie & Kent, family adventure holiday specialists and experts in the art of roaming earth's most interesting places with children. Here are their recommendations for thrill seeking families in 2017.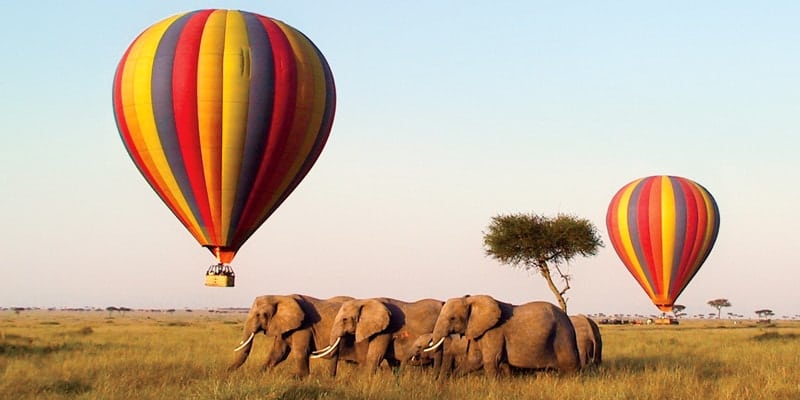 1/6

  Family safari holidays in Kenya
Spotting the Big Five on an early morning game drive into the Kenyan bush is almost a given. Few places on earth are as wildlife-rich and almost nowhere manages safaris so beautifully. But Kenya's also a world conservation leader and the balance of wild excitement and close, personal encounters is what really makes the country such an unforgettable family adventure.
Kids are thrilled beyond imagining at the sight of a lion or stately herds of elephant moving slowly across vast, parched plains. A glimpse of zebra or wildebeest is spine-tingling: seeing thousands streaming over the Masai Mara into Tanzania during the annual Great Migration is simply awe-inspiring.
But Kenya's just as talented at remarkable one-on-one's as high drama. This is the holiday children are as likely to remember because giraffes came for breakfast, hippos wallowed around outside your tent and they learned how to track a leopard using droppings or make fire without matches. Expect take home memories of drinking hot chocolate from a flask on the back of a jeep at sunrise to be as talked about as herds of Black Rhino. Just don't expect Kenya to ever disappoint.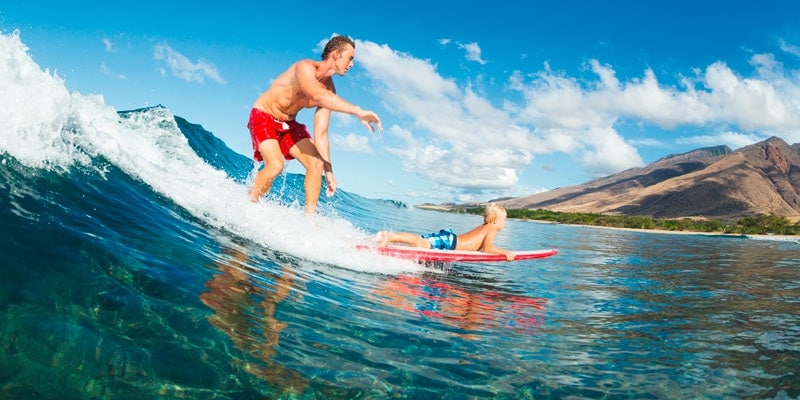 2/6

  Hawaii's archipelago of endless thrills
Hawaii's technically the US but it's hard to believe this exotic archipelago belongs to anywhere but its own extraordinary self.
Naturally, you should go for the weather, it's glorious. Fascinating ancient culture's part of every day life and every single Hawaiian island's almost impossibly gorgeous and entirely unique. But does this beautiful, sunny, beachy state meet the demands of adventurous families?
Only if you're thrilled by live volcanoes, sunken battleships, huge ranches, vast national parks and some of the most dynamic landscape on earth.
Surf's always up somewhere in Hawaii; ridiculously exciting, wave after wave. If that isn't extreme enough, try cycling round immense volcanic craters, flying low over rivers of molten lava, quad biking along sea cliffs or careening down waterfalls.
Need a minute to breathe? There are turtles to swim with and whales to watch in winter. Snorkelling off the coast is magical any time of year. Young cowhands can test their skills on real cattle ranches and would be sailors always have kayaks to try out, reefs to navigate and countless secret coves and bays to explore.
In fact, fair to say, few places do family adventure holidays better than amazing Hawaii.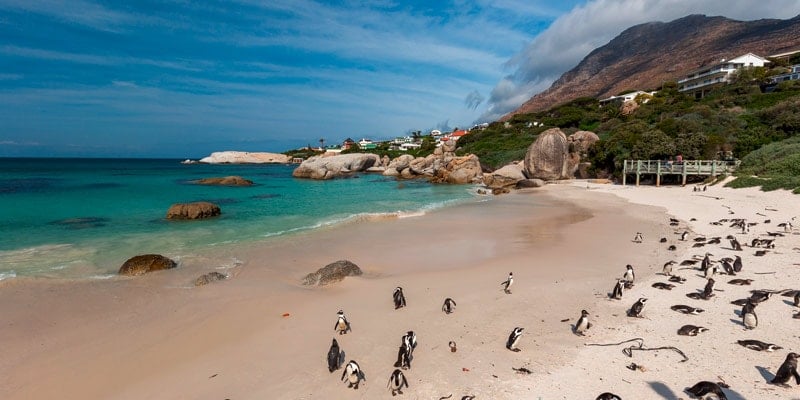 3/6  

South Africa's wild and wonderful coast
Historic Cape Town alone is a fantastic family holiday. Nestling under the mighty bulk of Table Mountain, it manages to pack thrilling experiences into every available space. But, venture from the Western to the Eastern Cape and South Africa's most spectacular coastline outdoes even its oldest city.
Washed by two oceans and strewn with icons this is the coast where you'll find penguin-packed beaches trimming cute seaside towns. The shyly named Garden Route sounds tame and turns out to be one of the world's most sensational road trips. Migrating Right Whales journey so close to land here, you can see them breaching from the shore. There are Big Five game reserves and equally impressive marine reserves. And, just when you think you've seen everything: something yet more astonishing always happens along to take your breath away all over again.
Of course, the hospitality's a bit of legend in South Africa too and often as fascinating as it is lavish. So even coming home is an adventure in this extraordinary part of the world.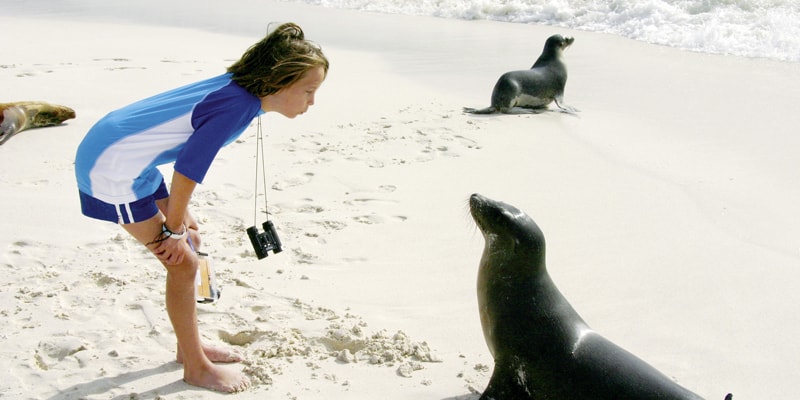 4/6  

Find the origin of adventure in Ecuador and the Galapagos Islands
Little Ecuador, sandwiched between Colombia and Peru, is one of the most peaceful, stable and charming South American countries. It doesn't have the fame or infamy of its mighty neighbours, but it does have a big chunk of the Andes, plenty of rainforest and a rich, ancient culture, as intriguing as it is colourful.
Ecuador also holds the prize to beat all prizes when it comes to natural wonders, the mesmerising Galapagos Islands. This tiny archipelago is a two hour flight from the mainland and one of the most fascinating places on earth. You'll probably have to forgive kids' lack of scientific curiosity here, the wildlife is very distracting. But when they're swimming with sea lions and turtles, marvelling at immense albatross and strangely endearing blue footed boobies, sneaking in the odd fact about Darwin, or the little matter of evolutionary theory, is always worth a try.
Unsurprisingly, the islands are well protected and tours are the only way to explore. But the best Galapagos' guides are extraordinary, expert and engage kids beautifully with everything – even the science.
So if Ecuador has slipped under the adventure-seeking radar so far, perhaps now's the time to rethink this lovely country and its iconic offshore marvels.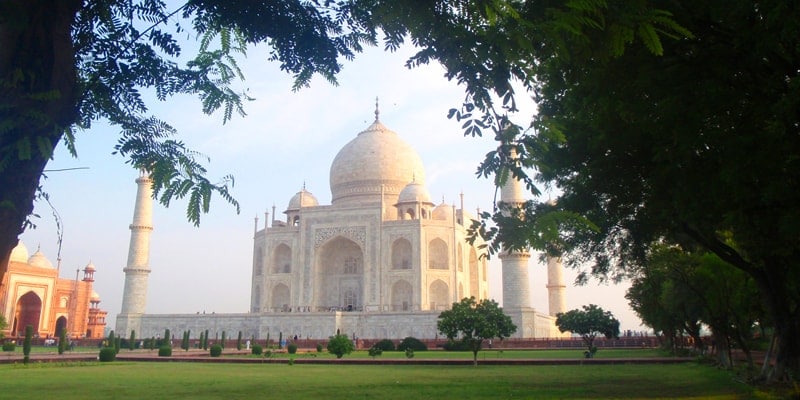 5/6

  Intriguing India is made for kids
Any family with the slightest yearning for adventure should have amazing India high on their wish list.
This vast country encompasses parts of the Himalayas, great swathes of desert, lush tropical forests, white sand beaches, dense jungle, huge rivers and immense landscapes of lakes. Several of the world's most densely populated cities are here. It's the land of great railway journeys and magnificent Mughal palaces, tiger-rich national parks, colourful customs, ancient traditions and over 1 billion people.
Is it too much for kids? Choose India with care and it's a wonderful holiday with children. They often acclimatise a lot quicker to the cultural strangeness than adults, tend to take chaotic cities in their stride and, as a general rule, love the friendly attention heaped on them everywhere.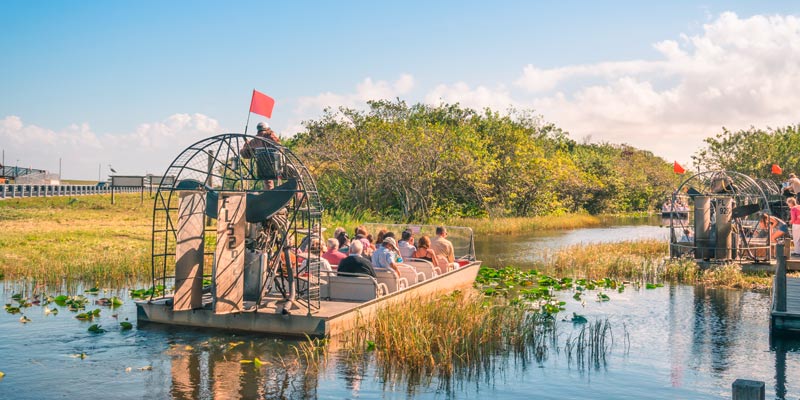 6/6  

Wild and wonderful Florida above and beyond the theme parks
Florida beyond Disney is one of the most accessible and incredible family adventure holidays in the world.
Find that hard to imagine? A day exploring the vast and mysterious Everglades by airboat should be enough to convince. If not, there's always the Kennedy Space Centre and NASA: the only place on earth where it's possible to witness rocket launches. Or you could drop by Miami, soak up the atmosphere in Little Havana; expose the mermaid myth with gentle manatee on Crystal River; go paddle boarding on Palm Beach; visit the stunning Perez Museum of Modern Art or hit Wynwood Walls and learn the art of tagging from Miami's masters of graffiti.
Naturally you have to make the pilgrimage to Orlando. The world's greatest concentration of theme parks is an undeniably thrilling spectacle, it's just not the only fantastic family adventure in Florida.
Book a 10-day Florida Family Fun holiday with family adventure specialists Abercrombie & Kent and save up to £1000.